Your website is often your introduction to potential customers and clients which makes effective web design important.  The design of your website should consist of easy-to-use navigation, mobile responsive web design, and valuable content to help achieve the main goal of your website, converting visitors into customers.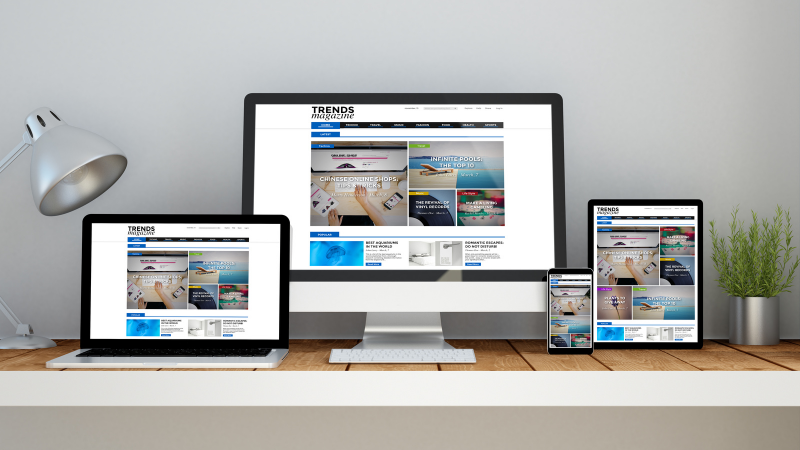 With more people searching online for products and services than ever before, it is crucial for your website to be designed in a way that encourages conversions.  Businesses across industries rely on getting conversions through their website and if your site is ineffective when it comes to converting customers, your business will suffer.  In this guide, we will discuss the best ways to design your website to encourage conversions.  It also helps to work with a web design professional that can design your website in a way that maximizes conversions.
Defining Conversions
In order to better optimize your website for more conversions, you first need to define what a conversion is for your business.  The basic definition of a conversion is an action that you want someone to take on your website to either become a customer or get a step closer to becoming a customer.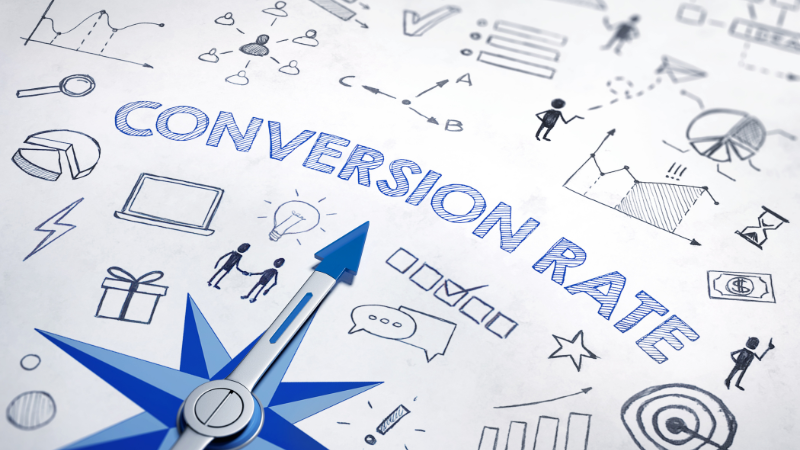 Conversions differ depending on the nature of the business.  For online retailers and ecommerce websites, a sale may be the conversion they are after.  Service based businesses like contractors may consider a form submission a conversion since it brings the visitor closer to becoming a customer.  Businesses may also consider something as simple as having visitors sign up for an email newsletter as a good conversion.
Planning Web Design for Conversions
When designing or redesigning your website, you should include elements that encourage visitors to take the desired actions so you can increase your conversion rate and your revenue.  It helps to consider the following questions to ensure that your website is built to maximize conversions.
What is the desired action?
You must first consider what actions you want your visitors to take.  Do you want them to make a purchase, submit a contact form, book an appointment, or sign up for an email newsletter?  Many businesses may want visitors to their website to take multiple desired actions, such as making a purchase and signing up for a newsletter or rewards program.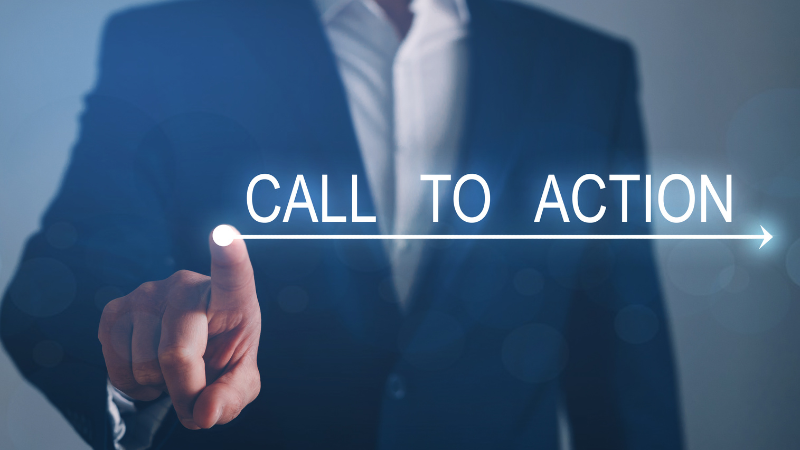 Having a clear understanding of what you want your visitors to do when they reach your website will help you design your website in a way that encourages these actions.
How will you measure your conversions?
It is important to measure your conversions so you can determine your conversion rates and evaluate the effectiveness of your conversion strategies.  Tools like Google Analytics make it very easy to track actions such as purchases, form submissions, newsletter signups, appointment bookings, and more.  Tracking your conversions will also help you adjust your strategy to capitalize on what is working and adjust conversion strategies that are not working as well.
Designing Your Website for Conversions
The best way to approach designing your website to maximize conversions is to think about the path that visitors take while on your site.  You should start by determining on which pages of your website are your visitors most likely to convert.  Once you have identified these pages, the focus should be on creating a short, easy path for visitors to reach these pages.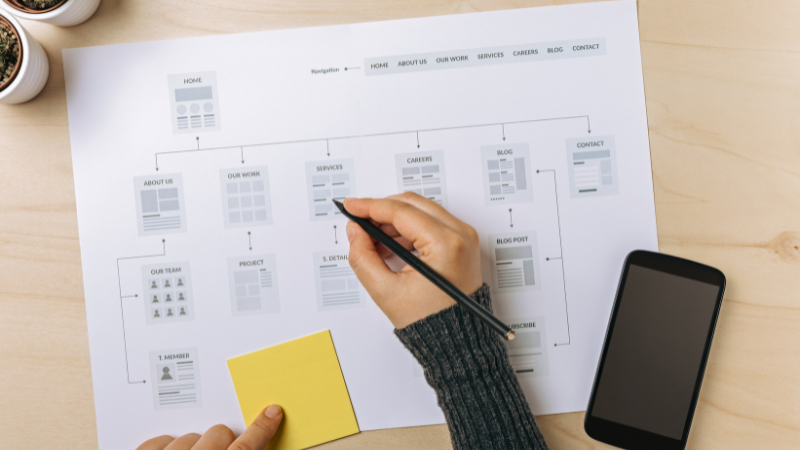 The goal is to create a clear path that includes as few clicks as possible for visitors to get to high converting pages. Visitors are most likely to convert the faster they can reach a page on your website to convert.
The following is an example of a basic path that visitors may follow on your website to a conversion:
Visitor lands on website home page
Visitor clicks on "products" tab to see available products
Visitor clicks on individual products pages to review products
Visitor clicks to buy a product and is taken to the cart for checkout
Visitor completes the checkout process
Visitor is sent to a thank you page after completing the purchase
While not every visitor has to take this exact path to convert, it is important to offer many short and simple paths for visitors to take to convert, no matter how they enter your website.  Look for and fix the following that could be barriers that prevent visitors from converting:
Complicated or broken navigation
Pages including blogs, service pages, and products pages that do not have a call to action that tells the visitor what to do next
Internal links that bring visitors away from pages where they are likely to convert
Weak or unclear calls to action
The key to increasing conversions through web design is to create a clear and easy path to navigate to the high converting pages.  Every page along this path should have concise instructions on what the visitor should do next.
Make creating these easy paths to conversion the main focus of your web design, before elements like themes, color schemes, and other visual elements.
Test the Path to Conversion
Before you launch your website, you should test the path to conversion to make sure that visitors will be able to follow these paths as easily as you intended.  The best way to do this is to ask a few people who you can trust and who had no part in the web design to go on your website and take the desired action.
Let them navigate your website without giving them specific directions and see if they follow the path you intended.  You should also ask them what they think the next step is on each page to ensure that the intended path is clear.  If the testers have any trouble moving through the website, you should revisit the pages where they had trouble and make adjustments.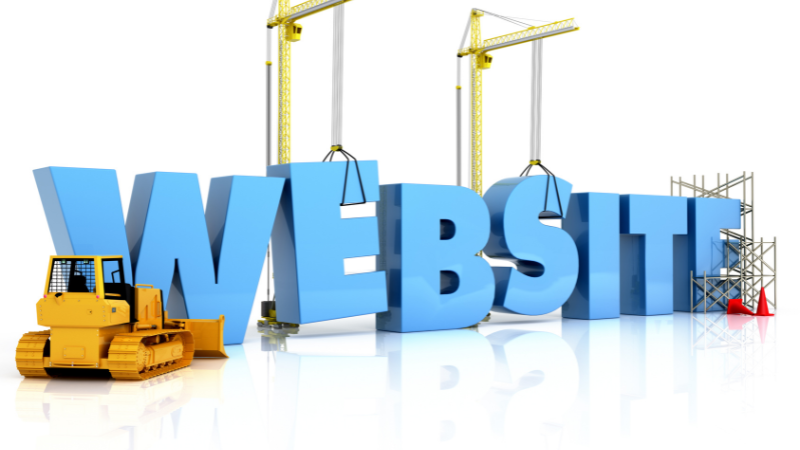 Once your website is launched, you should continue to run A/B tests to determine the most effective paths to conversion.  Effective A/B testing will help you make improvements that will lead to a higher conversion rate.
Track Results
You should always track your conversions using tools like Google Analytics.  There should be an increase in conversions over time and tracking the results will help ensure that your conversion rate is going in the right direction.  If the conversions have slowed, you should determine where visitors are getting held up so you can fix the problem.
Website Design from Proceed Innovative
Your website is your main salesperson which makes it important to have a clear and easy path through your website to a conversion.  Focusing on the path to conversion first with your website design will help improve the conversion rate of your website.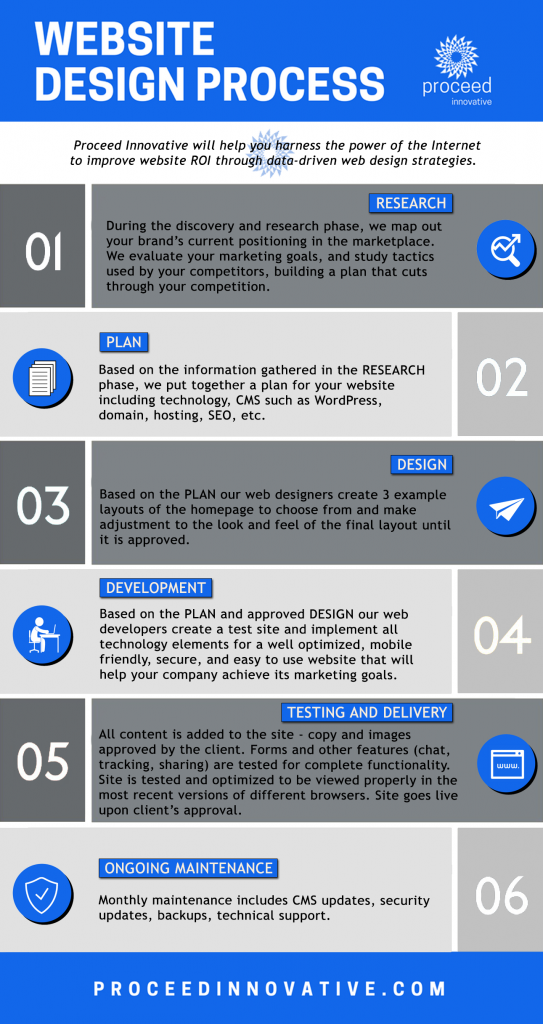 If you need help building or redesigning your website, our professionals at Proceed Innovative can help.  We are a digital marketing agency that provides web design services to help maximize the effectiveness of your website.  We will emphasize clear navigation and calls to action to guide your visitors on their buying journey once they reach your website.  Your website will also be designed with SEO in mind to help bring more organic traffic.
For more about our web design services, call Proceed Innovative at (800) 933-2402 or submit a contact form.