If you run a small business, the importance of a good website cannot be overstated.  Your website is what makes your brand visible to consumers and what draws in potential customers.  If you have a well-designed, functional, and mobile responsive website, you can easily turn the visitors to your website into customers.  A poorly designed or functioning website will do the opposite and repel potential customers.
Your website is often the first introduction of your business and brand to potential customers.  This makes it very important for businesses, especially small businesses, to have a good, responsive, and SEO friendly website to attract relevant search traffic and convert visitors into customers.  Website design and development should be done by web design professionals who can build functional, mobile responsive, and SEO-friendly websites.
Your website plays a large role in the success of your business which is why you need to make sure you work with a professional web designer who provides quality work.  This guide will help you choose a web design professional who will work with you to create a website that will help you grow your business online.
Single Web Designers vs Web Design Agencies
There is a lot more to website design than simply building a website and making it live.  Building a website involves designing the page layout, navigation, and graphics; programming technical aspects of the website; writing the content for the website; and making it SEO friendly.  A single web designer may have expertise when it comes to the design and development of the website, but lack when it comes to content writing, graphic design, or search engine optimization (SEO).
When you work with a digital marketing agency like Proceed Innovative for web design, you can expect to work with a team that includes the following:
Web designer: The web designer is the project manager for the design and development of your website. The designer helps plan and implement page layouts, graphics, branding, text location, navigation structure, and cross-linking structure.  Depending on the skills of the web designer, they may also handle the programming and graphic design.
Website programmer: Website programmers develop the code that creates the website design and functionality and handle all technical aspects of the website. In many cases, the web designer also handles the programming.
Graphic designer: Graphic designers can help create the page layouts, logos, graphics, and illustrations that are used on the website.
Copywriter: A copywriter can write the content for your website that markets your brand, products, and services. SEO copywriters write highly optimized content that includes your main keywords.
Internet marketing consultant: An internet marketing consultant will work with you to incorporate your website into an overall digital marketing strategy that will help boost visits to your website and improve sales.
Choosing a Website Design Professional
Whether choosing a single web designer or a digital marketing agency to help design and develop your website, the decision should not be taken lightly.  Your website is your livelihood, and it is important to work with a professional that not only provides quality web design services, but also understands your business and your marketing goals so they can help you achieve them.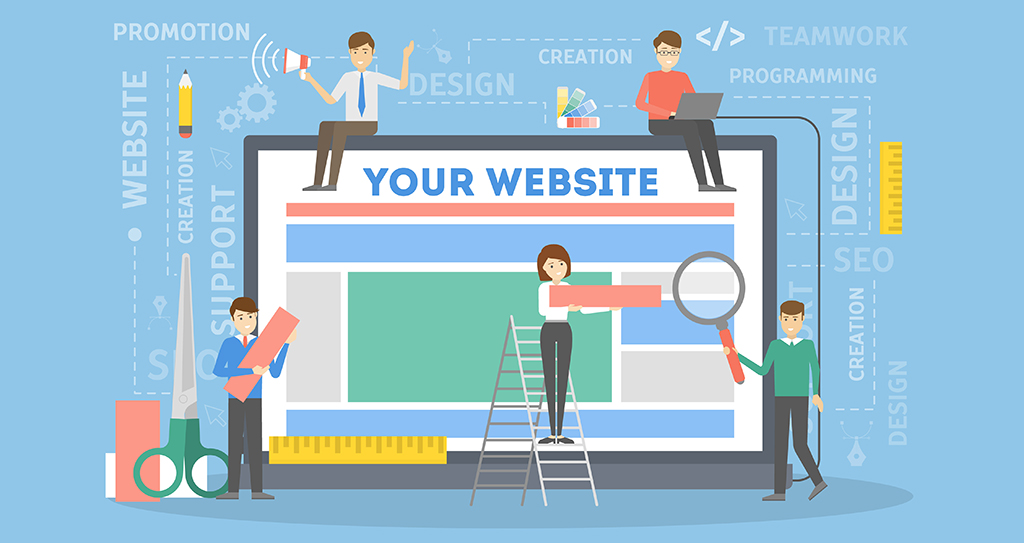 You should consider the following when looking for a web design professional:
A good web designer should be interested in getting to know your business, your audience, and your marketing goals so they can design a website that accurately reflects your business and your brand. When looking for a web designer, take note of their interest level in your business.
Ask for examples of their work and check out other websites they have designed. Compare designs between websites to see if they are flexible in their designs or if they tend to use the same templates and designs.  Ask yourself if their style works for your brand and your specific needs for your website.
Ask the web designer how much of the process they will handle themselves. Do they do the layout design, programming, and graphic design?
If the web designer does not do the graphic design themselves, ask if they work with a graphic designer or if they can recommend someone to help with the graphics.
Ask the web designer about their planning process. They should regularly communicate with you through the process and document the discussions and decisions made in each step.
Inquire about the internet marketing and SEO expertise of the web designer. It is important to have your website optimized and built with SEO in mind to attract more search traffic and increase your online visibility.  If you work with a digital marketing agency for web design, they will have in-house SEO experts that can help you with your overall online marketing needs.
Discuss the estimated cost for your website after establishing the features and content you want your website to include. You can expect to pay between $2500 and $5000 for a simple, well designed, and optimized business website.  The cost will increase with the addition of features such as blogs, shopping carts, autoresponders, email address setup, and optimization of the website.
Make sure you establish how they will bill you, so you know when to expect to make payments. You may be billed monthly, or they may bill you after certain aspects of the project are completed.
You should come to an agreement with the web designer on the scope of the project and make sure they try to stay within your budget. You are responsible for your budget and making sure the web designer stays within your scope.
Talk to current and previous clients of the web designer to get an idea of their process and project management. A good web designer should listen to your ideas and accept when you do not take their advice.  They should also be responsive to your calls and emails.
Ask if the web designer will maintain the website once it is live and what the additional cost will be. If you work with a digital marketing agency, they will offer ongoing maintenance and SEO marketing to ensure that your website improves in performance.
You should own the copyright to the entire website, including the coding work and custom created graphics and logos. Make sure your contract reflects this ownership.  This does not apply to stock photos and graphics which are owned by the original creator.  You should also make sure you own your domain name.
Make sure the web designer can give you access to the hosting and the source files and help you transfer the website, if needed.
You should choose a web designer that you enjoy working with. If they are focused on your project, understand your needs, and can provide good advice and quality work, they may be a good fit.
Approach prospective web designers with your deadline to ensure that they can meet it before you commit. Good web designers tend to be booked so you may have to wait for your top choice.  If you do not have a deadline in mind, a good web designer will work with you to create a realistic timeline for your web design project.
SEO Web Design from Proceed Innovative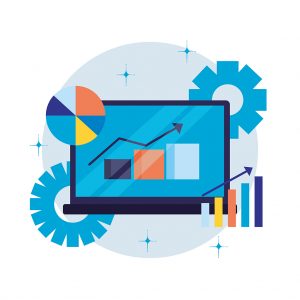 Your website has a major impact on the success of your business which makes it important to work with a trusted website design professional who does quality work.  The considerations discussed above will help you choose a qualified web designer who can create a website to your specifications that accurately reflects your brand and messaging while staying within your budget and timeframe.
While a well-designed and functional website is a good start, it will not help much if consumers cannot find your website online.  At Proceed Innovative, we provide professional web design as part of our digital marketing services.  Our web design experts can design and build optimized, mobile responsive websites and we provide ongoing digital marketing and SEO services to help your website rank well and attract more relevant search traffic.
You can learn more about our web design and SEO marketing services by calling us at (800) 933-2402 or by filling out a contact form.