One of the main goals of digital marketing is to get your website to the top of the search engine results pages (SERPs) for your main keywords so that your site is the first thing people see when they do a relevant Google search.  The challenge, however, is that digital marketers must understand and work within the Google algorithm to get the best results from their SEO marketing efforts.  When the Google algorithm changes, it may negatively impact your website and knock it down in the rankings.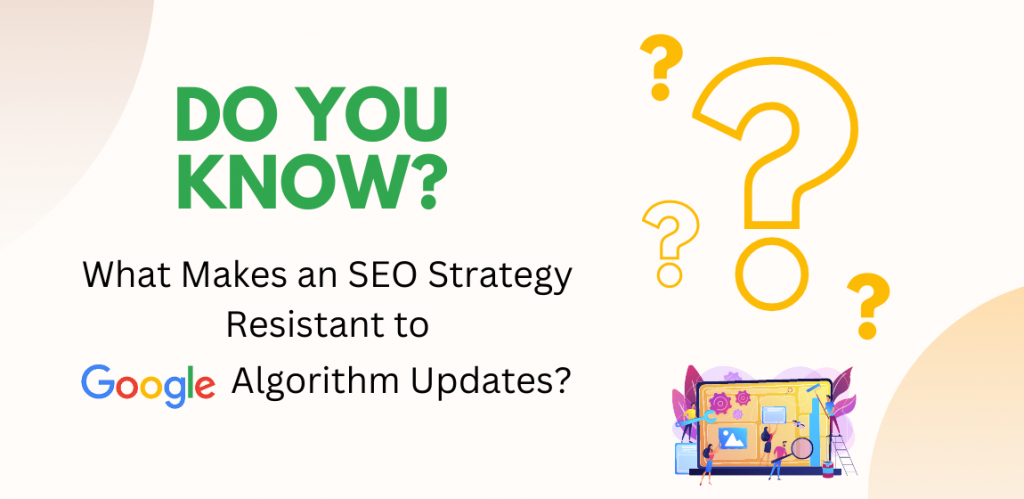 The frustrating thing about the Google algorithm is that Google never reveals its main ranking factors.  SEO experts analyze the changes that occur when an algorithm update happens to determine how the update affects the rankings.  When a new update happens, it is very possible for a change in the algorithm to catch digital marketers off guard and set their efforts back.
The good news is that enough is known about the Google algorithm to form and implement an SEO marketing strategy that is resistant to algorithm updates.  In this guide, we cover what is known about the Google algorithm as well as the steps you can take to ensure that your website is not affected by the next algorithm update.  If you want to work with a digital marketing professional to ensure that your website continues to perform its best through Google algorithm updates, talk to our professionals at Proceed Innovative about our SEO marketing services.
What is Known About the Ranking Factors in Google's Algorithm?
While Google does not reveal the ranking factors used in its algorithm, SEO experts have been able to determine several factors that appear to impact rankings the most.  All of the factors identified emphasize the importance of user experience.  The following are the known ranking factors:
Page speed: Page speed is an important ranking factor as websites that load slowly provide a poor user experience. Slower loading websites may be affected by an algorithm update that emphasizes page speed.
Content relevance: Using relevant keywords is important and the best way to use them is to create relevant content based on the keywords. Stuffing your website with keywords will hurt your rankings.
Website design: Google favors websites with an easy to navigate, user-friendly web design.
Link quality: Your website should only link to relevant content and the links must be functional links. You also need to make sure that the inbound links to your website are good.
Mobile-friendliness: The mobile version of your website is what Google uses to determine rankings, so make show you have a mobile responsive website.
HTTPS status: Secure websites are trusted more by Google which makes it important to have an HTTPS URL.
User engagement: User engagement is important as websites with high bounce rates and few return visitors are negatively impacted.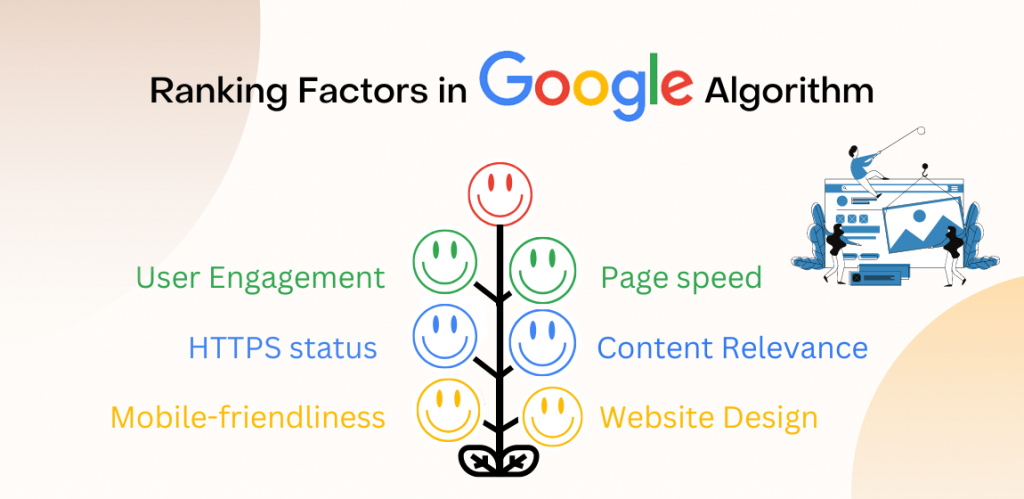 When Does Google Change its Algorithm?
Google is always tinkering with its algorithm, but the changes that they make on a daily basis are usually too small to cause a change in rankings.  The updates that do implement significant changes are known as the "core" updates.  Google releases core updates once or twice each year and the changes made by these updates are significant enough to affect rankings and website performance.
You can look out for core updates from Google by creating a Google Alert that will let you know when a core update is being discussed online.  This will allow you to find articles and videos about the changes made by the new update so you can adjust your SEO strategy.  You can also tell if Google has released a core update by checking the Google Analytics of your website for sudden fluctuations.  Seeing these changes in the analytics will also give you some insight into how the update affected website performance.
How to Make Your Website Resistant to Google Algorithm Updates
Google may never reveal the exact ranking factors they use, but one thing we do know is that every Google algorithm update will emphasize the importance of the user experience.  Therefore, if you take a user-centric approach to your website and make sure that it provides the best user experience possible, your website is likely to resist the potential negative impact of a Google algorithm update.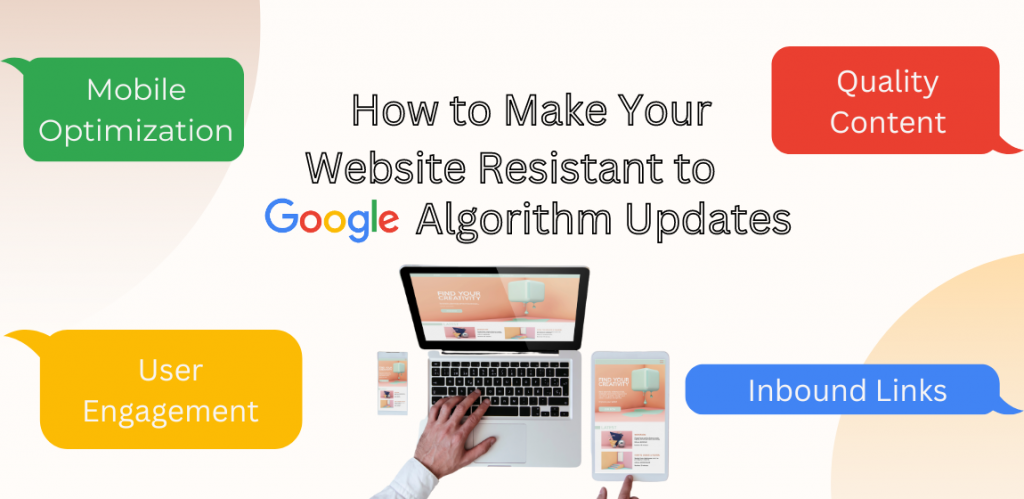 Focusing on the following will help make your website more resistant to Google algorithm updates:
Mobile Optimization
With more people making Google searches on mobile devices than ever before, it is important for websites to be optimized for mobile.  Google indexes the mobile version of your website so you need to make sure your website is mobile-friendly.  Websites that do not load properly or are difficult to navigate on mobile devices create a poor user experience which will result in lower rankings.
User Engagement
Increasing the traffic to your website is great but it won't make much of a difference if your website doesn't engage users and keep them on the page.  Google wants to provide its users with trustworthy, valuable content and websites with low engagement and high bounce rates do not appear trustworthy to Google.
It is not enough to know what keywords and search queries are bringing visitors to your website, it helps to know the intent of users who visit your site.  Consider the intent of your users so you can cater your website to give them what they are looking for.  This includes creating web pages with content that answers their questions or meets their needs.
Improving the site navigation can also increase user engagement.  Make sure the navigation menus are streamlined and that all of your internal links are working properly.  Users are more likely to engage with a website that is easy to navigate.
Inbound Links
Your website benefits from having good inbound links that bring users to your website from other sites.  Having a number of quality inbound links shows Google that your website is a trusted enough source for others to link to you.
Do an audit of your inbound links to ensure that they are active and link to relevant content that users would reasonably expect to find when clicking the link.  If the inbound links are not directing users to relevant content, redirect them to a better landing page.
It also helps to have a diversity of inbound links instead of having many of the same types of links or links only from a couple different sources.  You should cultivate the following types of inbound links:
Resource links
Links in news articles and blogs
Recommendation links from bloggers and industry authorities
Quality Content
The main factor that affects rankings in the SERPs and the usefulness of your website is content.  Websites must contain valuable, informative content that answers a particular search query or provides information that your visitors find useful.  Understanding the intent of your website visitors as discussed above is important for creating quality content that fulfills their intent.
There are differing philosophies when it comes to the approach of writing content for SEO as some believe that simple content free of jargon is more effective while others think more comprehensive content is better.  The answer depends on the intent and expectations of your target audience and the topic at hand.  For more complex topics, it may be better to create simple content with basic explanations that make complex concepts easier to understand.  For topics that your audience may already have basic knowledge of, you can write longer and more complex content that helps them get a deeper understanding of the concept.
No matter how simple or comprehensive your content is, it should be well-written, easy to understand, and valuable to your visitors.  Any type of content can be considered authoritative by Google as long as users find value in it, and it fulfills their intent or answers their search query.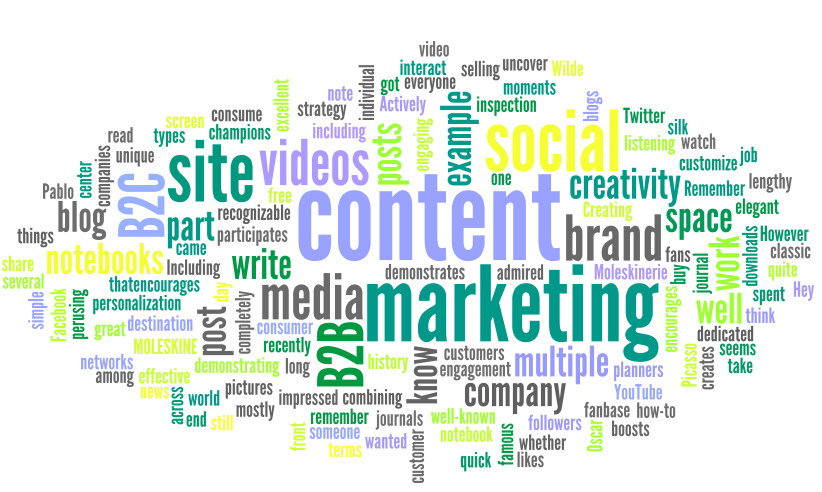 You should avoid the following to ensure your content is of good quality:
Avoid duplicate content: Copying content verbatim from other online sources, whether its just a few lines or multiple paragraphs, can result in penalties from Google. It is important to make all content on your website as original as possible.
Avoid keyword stuffing: Keyword stuffing is frowned upon by Google and will hurt your rankings. When writing content based on a few keywords or phrases, use them within the content naturally.
Avoid over-optimization: Similar to avoiding keyword stuffing, you should also avoid over-optimizing your content and web pages. Make sure the links, anchor text, and keywords used on each page of your website are relevant to that page.  You should also include a moderate number of links as including too many links can hurt the rankings.
Website Loading Time
Slow loading websites will have lower user engagement and higher bounce rates as the longer it takes your site to load, the more likely a visitor is to leave.  To create a better user experience, make sure your website loads quickly.
There are several online tools available that can check the loading speed of your website as well as tips to improve the loading speed.  A professional web designer can implement changes to your website that increase loading speed.
Improve Page Security
The standard for URLs used to be HTTP but updating them to an HTTPS URL improves the security of your website which helps in the rankings.  To better secure your website, you simply need to buy an SSL certificate and install it in the hosting account of your website which will change your URL to HTTPS.
Website Promotion
You should always be promoting your website on off-site channels including social media profiles, relevant forums, industry blogs, and more.  Effective website promotion makes your target audience aware of the existence of your website which can help drive traffic if a new Google algorithm update temporarily affects your rankings.
SEO Marketing from Proceed Innovative
No matter what type of core algorithm update Google releases, they will always show preference for websites that create an excellent user experience.  The factors discussed above play into the overall user experience of your website and focusing on these factors will allow you to continue to provide a good user experience which makes your site resistant to some of the negative impacts a Google algorithm update may cause.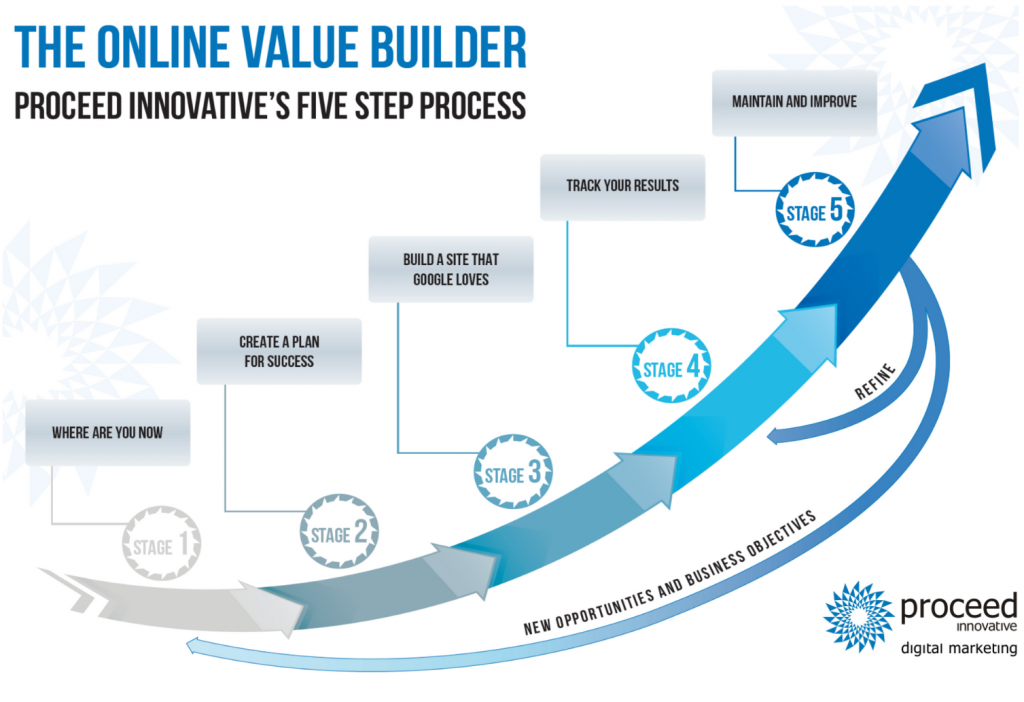 If your business does not have the resources or the expertise to manage your SEO marketing well enough to provide the best possible user experience, you can work with a professional digital marketing agency like Proceed Innovative.  Our team at Proceed Innovative includes SEO experts that can implement proven strategies that will improve the user-friendliness of your website which will increase your rankings and drive more traffic to your site.  As a certified Google Partner, we understand Google's best practices and stay up to date on the latest Google algorithm updates and changes.
You can call Proceed Innovative at (800) 933-2402 or submit an online form to learn more about our SEO and digital marketing services.