PPC Marketing Services – Chicago PPC Company
Based In Schaumburg IL And Serving Clients Nationwide Since 2003
Proceed Innovative is a Google Partner, certified in Google Ads and Google Analytics. We have the experience and resources to make your Pay-Per-Click (PPC) campaigns successful and meet your marketing goals. Call us at 800-933-2402 for more information.
Spend Your Marketing Dollars Where They Matter Most With Pay-Per-Click Campaigns
At times, deciding how to spend your marketing budget can feel overwhelming. Thankfully, the digital age has ushered in all sorts of different tools, most boasting powerful data sets, that marketers can use to justify smarter, sounder decisions. Are you seeking an easy way to market online with quick ROI? Consider investing in Pay-Per-Click marketing.
What is Pay-Per-Click Marketing?
Pay-Per-Click Marketing, commonly called PPC marketing, is a digital marketing channel, through which marketers deploy keyword-targeted bidding-based campaigns. Based on predetermined bids, marketers can use PPC marketing to control how much they are willing to spend for each ad they serve.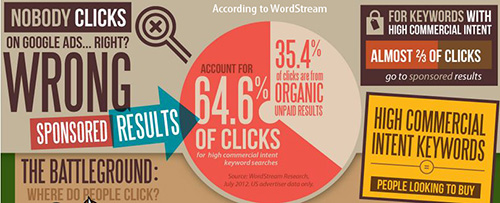 Why Should I Invest in PPC Marketing Services?
There are all sorts of great benefits to investing in PPC marketing services. Here are a few key reasons why PPC campaigns would benefit your brand.
Generate More Traffic, Fast
Typically, implementing other sorts of digital marketing efforts, such as SEO strategies or website redesigns, can take time to kick into high gear. PPC marketing campaigns, on the other hand, often start showing favorable results immediately. Spending budget through PPC marketing is, therefore, a great way to diversify your overall marketing ROI.
Reduce Wasted Spending
Investing in digital marketing in general can, at times, feel like you are simply throwing money against hypotheses, and hoping for favorable results. With PPC marketing campaigns, you only pay when visitors engage with your ads, ultimately limiting wasted spend. Thus, with PPC marketing, you spend your budget where it matters most.
Take Control of Your Spending
With other marketing channels, often, involvement requires massive, upfront investment. With PPC marketing, you pay as you go. You control how much you are willing to spend for each ad served and which keywords to target. You can choose geo targeting and time schedule for your ads, as well as audience targeting. And you can readjust your strategy at any time.
Grow Your Data Set
Like any digital marketing channel, every time customers interact with your digital advertisements, you gain access to their data points. Later on, that data can prove quite useful in further optimizing your campaigns. Engaging in a diligent, data-based optimization practice, using data generated by PPC marketing campaigns as well as other informative channels, can help further refine your digital marketing strategies. Further refinement then allows your brand to continue improving communication tactics with its target demographics, ultimately improving ROI.
How Does Proceed Innovative Do PPC Marketing Differently?

At Proceed Innovative, we harness your brand's unique data set, coupled with our team's rich digital marketing experience, to craft dynamic PPC campaigns, focused on reaching your target demographics. As a Google Partner, certified in Google Ads and Google Analytics, we closely monitor your campaigns for you, applying our know-how to build you effective bidding structures that generate positive ROI.
The most effective Internet Marketing Campaigns are those that combine both Search Engine Optimization (SEO) and Pay-Per-Click (PPC) Advertising. Chicago area based Proceed Innovative can ensure that your PPC marketing investments are targeted and balanced for maximum ROI for your business no matter where it is located.
Proceed Innovative can manage your entire Pay-Per-Click (PPC) process for you, ensuring that your budget will be used effectively for the best possible results. We have many PPC tools available that are likely not available to your business. Further, we have significant experience in the area of optimizing PPC campaigns for clients across many vertical markets. We replace the guesswork with proven methodology.
Are you interested in exploring PPC marketing with Proceed Innovative? Contact us today!
More about PPC marketing from our blog
Professional digital marketing services can bring your business a great return on investment (ROI). In this guide, we explain the various factors that affect the cost of SEO services as well as the average costs of individual services generally included in a digital marketing plan. 
SEO marketing is important, but the concept of SEO maybe be new or abstract to some businesses.  In the following FAQ, we'll answer some common questions about SEO services to explain the principles of SEO marketing and PPC campaigns as well as what you can expect from professional SEO services.