Search Engine Optimization – Chicago SEO Company
Based in Schaumburg IL and serving clients nationwide since 1996.
Recognized as a top SEO company in Chicago, Proceed Innovative combines proven optimization techniques with breakthrough marketing solutions to surpass even the highest expectations. Our search engine optimization specialists have the extensive experience and the insightful approach required to come up with the most effective and ethical SEO solutions for each client's needs.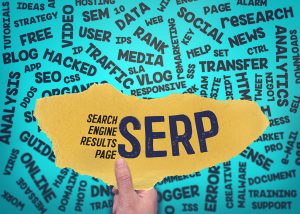 Over the years, the search engine results pages (SERP) have grown increasingly competitive. As more users depend on Google to find businesses, companies must compete for the highest rankings to be found by customers. Thus, the need for search engine optimization, or SEO, has become more important than ever before.
Even beyond ranking well, a business' website must provide a convenient, seamless user experience for each customer. People have grown so accustomed to fast-loading websites and the convenience of easily finding what they need online that they simply won't tolerate anything less, nor will the search engines. But having good SEO also means helping your customers find what they need on your website and easily contact your business.
Chicago, IL based Proceed Innovative has been a leader in providing Search Engine Optimization services nationwide. Our ingenious, cost-effective SEO techniques have allowed us to become the marketing partner of choice for many local small businesses as well as national businesses in restoration, home remodeling, healthcare, legal representation, and the restaurant industry among others. We take into account the unique character and specific needs of each business or industry in order to identify the best possible marketing solution for every individual case. Our experienced team of professionals creates customized Search Engine Optimization plans for our clients to help them achieve better website ROI and enhance profitability.
Sustaining the results achieved by effective SEO strategies requires constant adjusting to the ever-changing demands of internet users and the search engines.  As one of the leading SEO companies in Chicago, Proceed Innovative builds long term business relationships with our clients to ensure continuous success and stable revenues.
If you are searching for a reliable SEO company in Chicago to become your marketing partner, contact Proceed Innovative to learn more about how our proven SEO strategies can help you achieve your marketing goals. 
---
Search Engine Optimization (Organic / Algorithmic Search)
Search engines have their own ranking criteria for determining where a web site will appear for any given search. SEO agencies analyze these criteria in order to deploy an effective and ethical campaign for improving search engine placement and delivering measurable marketing results.
The benefits of Search Engine Optimization include but are not limited to:
Cost-efficient results.
Increased brand recognition with prospective site visitors.
Long term visibility – rankings can last for months or years.
High conversion rates.
Excellent and easily manageable online reputation.
Our SEO Services
Proceed Innovative is an established SEO company in the Chicago, IL area and is proud to serve our clients nationwide. Since 1996, our experts have been following and improving specific processes to improve each client's online presence. Our services are also cost-effective to allow businesses to grow through generating qualified leads from their website.
When working with our SEO experts, we can develop and optimize mobile-friendly, custom websites that showcase your business while helping you to rank for your targeted keywords. We will conduct detailed keyword and competitor research to understand the search terms your customers are using and how your competition ranks for these keywords.
We will be happy to provide a Competitor Opportunity Analysis, free of charge!
After your approval of the targeted keywords, we will begin optimizing your website as well as Google My Business listing(s) to ensure your business ranks well and stands out from your competitors.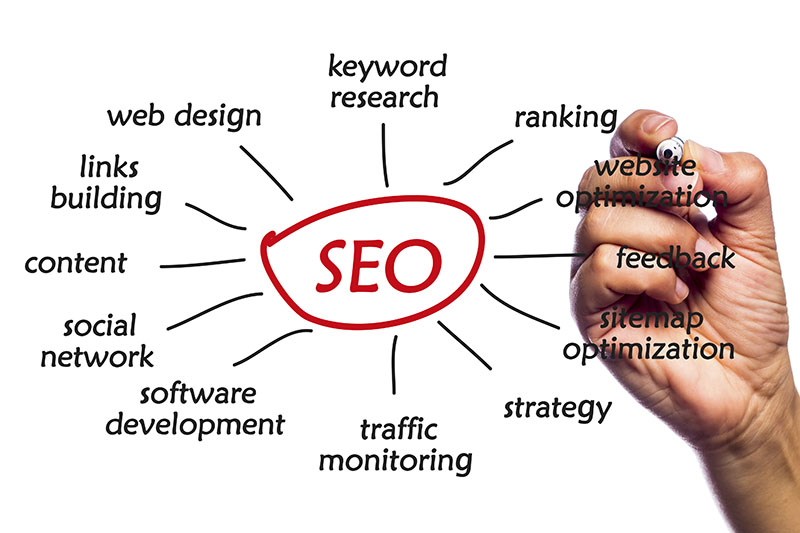 When optimizing your website, we will conduct the following and more:
On- and off-page optimization
Improve website loading speed
Directory submissions
Link building through blogs, PRs and social media
Adjusting and adding new content
Fixing website errors (such as 404)
Building and submitting site map to search engines
In addition to search engine optimization, we will provide monthly reports to track your website performance, including traffic, keyword rankings, conversions and much more. We can also help with your business branding, ensuring your website is an effective representation of your business, such as using your official business name, logo and brand colors, as well as ranking for your business name.
When working with businesses, our SEO experts have specific experience in various fields, including:
Restoration
Home remodeling
Legal representation
Moving
Home care
Construction
And more!
Our digital marketing professionals offer an insightful approach to your campaign, developing a custom, effective and ethical solution for your needs. We will also adjust the SEO campaign to ensure ongoing success during search engine algorithm updates.
Our SEO services offer each of the following benefits:
Effective return on your investment
Improved brand recognition and improved brand awareness
Higher conversion rates
Positive online reputation
Long-term visibility
Monitored performance and ongoing maintenance
Get a Free Proposal
If you feel your website has become buried by your competition, effective SEO can provide the perfect solution to not only improve your online visibility but generate leads. Proceed Innovative provides custom SEO services to provide a seamless, convenient user experience that's tailored to your customers, helping you to grow your business.
Contact Proceed Innovative at 800-933-2402 for more information about our SEO services.
More about SEO marketing from our blog
The changes to Google's algorithm, along with changes in consumer behavior, are leading to a rise in new SEO trends that marketers must be aware of to get the most from their SEO marketing strategies. 
In this guide, we discuss some of the best summer marketing tips businesses can use to help attract new customers and increase their sales.  Businesses can incorporate these strategies in every facet of their marketing, including print and digital marketing.