All businesses must have a solid digital marketing strategy in place to succeed, but digital marketing is not a one size fits all solution.  Each business should tailor their digital marketing efforts to meet their unique needs and goals and consider their industry and target audience.  This means that businesses that provide products or services to other businesses (B2B) must create a marketing strategy that helps generate leads among their target audience.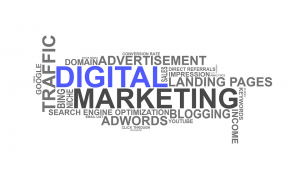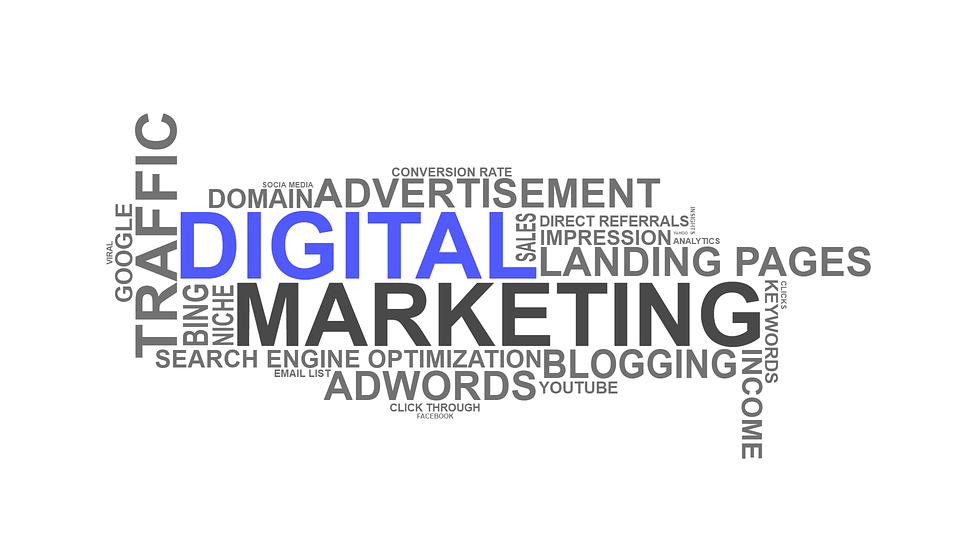 While B2B marketing may be a little more challenging than B2C marketing, a solid digital marketing strategy will increase the volume of quality leads for B2B companies.  However, it may be difficult for some businesses to devote enough time and resources to running an effective digital marketing campaign.  Businesses that need help with their B2B marketing can reach out to a digital marketing agency to help them form and implement an effective online marketing strategy.
To be successful, it is important for businesses to choose the right B2B digital marketing company to work with.  In this guide, we will discuss the types of services a reputable digital marketing agency provides, as well as how to choose the right agency to work with your business.  Forming a partnership with the right digital marketing agency will strengthen your online presence and help increase the volume of quality leads.
B2B Marketing Services from Digital Marketing Agencies
When you work with a digital marketing agency, they will take the time to understand your business, marketing goals, target audience, and industry to form a multi-faceted online marketing plan.  If a prospective agency does not take the time to understand your business or offers a narrow marketing plan, it is best to move on to the next agency.
Successful digital marketing campaigns consist of multiple strategies that work together to accomplish the same goals.  A reputable digital marketing agency will offer the following marketing services:
Search Engine Optimization (SEO)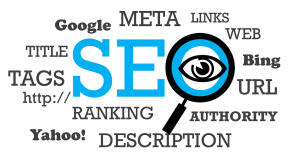 Search engine optimization (SEO) is the practice of optimizing your website with relevant keywords and phrases to help you rank higher in the search engine results pages (SERPs).  SEO is an important element of all digital marketing campaigns to improve the online presence of your website and rank higher than your competitors.  Improving your ranking in the SERPs will increase the number of visitors to your website and attract more leads.
Pay-Per-Click (PPC) Advertising
Pay-per-click (PPC) advertising is an effective strategy for increasing traffic and leads quickly.  With PPC ads, you bid for placement within the SERPs, and you only pay when someone clicks on your ad.  This helps cut down on wasteful spending while targeting people who are already searching for your products or services.  Those who click on your PPC ad are more likely to convert.
PPC ads can help improve brand awareness and generate more leads for B2B companies.  However, PPC advertising can be done to complement organic SEO as the long-term results from SEO marketing are more beneficial than the short-term results of PPC campaigns.
Content Marketing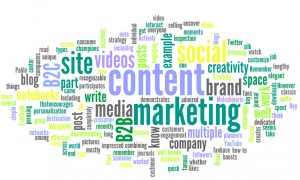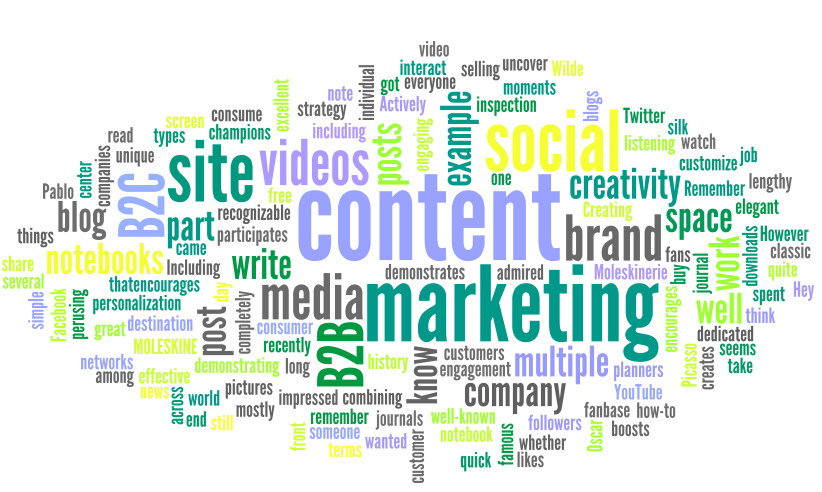 Content creation and optimization is a major part of digital marketing.  Content includes all text on the website including service pages, product pages, and blogs as well as videos, infographics, informational articles, and more.
When creating content, it is important to keep your target audience in mind and provide content that they would find valuable.  For example, having a blog allows you to discuss industry trends and help your audience get to know your business, including what distinguishes you from your competitors.  Offering valuable information will encourage those who find it to learn more about your business.
Creating content is an extremely important aspect of digital marketing, but it is also time consuming.  Digital marketing agencies offer content marketing services to help create effective content that benefits the digital marketing campaign.
Social Media Marketing
Social media marketing is not just for B2C companies, B2B companies can benefit from having a strong presence on social media platforms like Facebook, Twitter, and LinkedIn.  B2B companies benefit from having a social media presence because you can interact directly with your target audience and provide them with important information about your products and services.  You can also learn more about your target audience by listening to the conversations happening on social media which can guide your content creation.
Email Marketing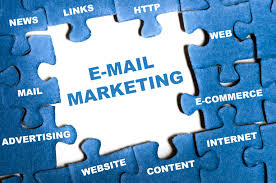 Email marketing can be very effective for B2B companies because business owners check their email every day and they are great for generating leads at a low cost.  Studies have shown that email newsletters increase leads and speed up the conversion process for a much better return on investment (ROI) than many other marketing strategies.
Your email newsletter should not focus so heavily on sales, but more on valuable information concerning your industry and products or services as well as information about your business.  You can also create emails that provide more in-depth information on your products or services for potential clients that are moving through your sales funnel.
Make sure you don't send too many emails as this will get annoying to the recipients.  It is best to send your newsletter once each month with interesting or important information your audience will find valuable.  You should also make sure each email contains a call to action as well as the contact information for your business.
Video Marketing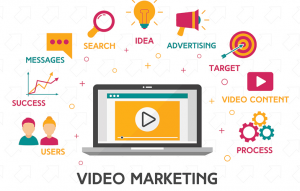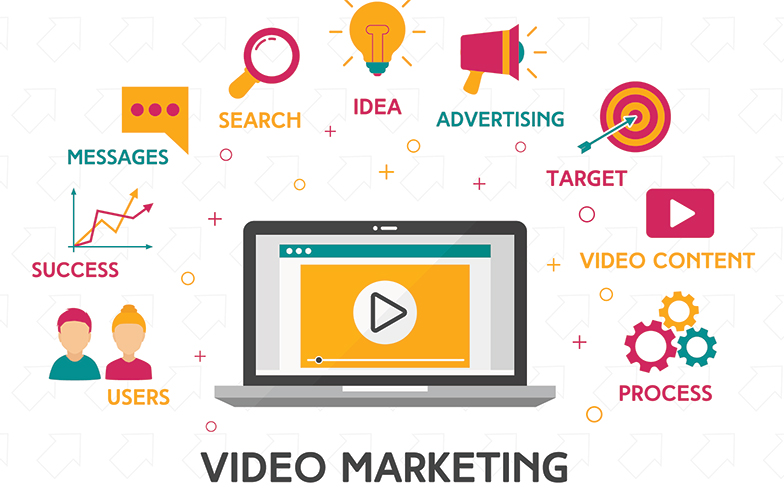 Video content can greatly benefit your digital marketing campaign as videos get a lot of engagement and they are sharable content.  You can also use videos to share information about your business, products, and services as well as information related to your industry.  Informative and engaging videos will improve brand recognition and awareness and encourage more people to reach out to your business.
The video quality of smartphones and availability of video editing software makes it possible for businesses to create effective videos.  Businesses can also work with a third party to create better quality video content.
Webinars
Webinars are effective for B2B companies because they allow you to present information about your business, products, and services to other businesses.  Putting on effective webinars will also help you establish your business as an authority in your industry.
When you have a webinar planned, you can promote it by creating landing pages on your website about the event, blog posts, and newsletters.  This promotional content will help increase brand awareness and help you draw in new potential clients.
Choosing a Digital Marketing Company to Help with B2B Marketing
A reputable digital marketing company will offer marketing services that incorporate the strategies mentioned above.  If an agency offers a marketing plan that only includes a couple of the above-mentioned strategies, then they are not the best agency for you.
You can start looking for a digital marketing agency by identifying the agencies that offer these services.  Once you have done that, you can use the following steps to narrow down your search and find the right digital marketing agency for your business:
List Marketing Agencies
You can start by determining the criteria for the digital marketing agency you want to work with and creating a list of agencies that meet your criteria.  Search online for agencies in your area and ask others who are working with an agency for referrals.  Make sure your list includes agency names and contact information as well as additional notes such as which agencies were referrals from people you know.
Shorten the List
After making your list of agencies, check out their reviews, client testimonials, and portfolios of previous work.  This will help you eliminate agencies from your list until you are down to just a handful of prospects.
Check Out Their Websites
Now that your list is narrowed down, start checking the websites of these agencies.  Look at their service offerings and examples of their previous work.  You can cross an agency off your list if they do not provide examples of their previous work.  Also, check their client list for other B2B companies to see if they have a history of working with B2B clients and helping them succeed.
As you look through their previous work, you will get an idea of what they can do to help your business.  Make sure to write down certain things that they have done that you think could benefit your marketing campaign.  You can eliminate agencies from your list if their portfolios don't match what you have in mind for your business.
You should also look for pricing from each agency so you can narrow your list to agencies that fit your marketing budget.  Do not get too wrapped up in the price as better agencies tend to cost a little more.  Setting your price too low will cause you to avoid working with a reputable agency.  Spending a little extra for the services of a good agency will save you in the long run.
Talk to the Agencies
Your list should now only include a few agencies who you believe are each capable of helping your business achieve your online marketing goals.  The next step is to contact these agencies and talk to them about your business and their services.
You can reach out to digital marketing agencies by submitting a contact form on their website or by calling them directly.  Make sure to ask questions about their services, their past successes, costs for their services, and how they can help your business.  This step will help you narrow your choices down to one agency.
Choose the Right Agency
Before making a final decision, consider the portfolios, track record, and pricing of each agency to help you choose the one that is the best fit for your business.  You should feel confident in your choice that your partnership with the digital marketing agency will help you grow your business online.
Why Choose Proceed Innovative for B2B Digital Marketing?

Proceed Innovative is a full-service digital marketing agency that has helped B2B clients improve their online presence and generate more leads.  Our SEO services have been proven effective in improving website rankings in the SERPs and we also provide web design services to update or create a website with SEO principles in mind.
Our experts will take the time to understand your business as well as your marketing goals and create a multi-faceted digital marketing campaign that will help you achieve your goals.  We are committed to the success of our clients, and we will keep you informed on the results of your campaign with detailed reports.
You can contact Proceed Innovative by submitting an online contact form or by calling us at (800) 933-2402.