The thought of SEO marketing can be intimidating for a lot of small and medium sized businesses as owners are overwhelmed by the concept of SEO (search engine optimization).  However, many of these businesses primarily serve their local areas which means that they can narrow their scope and focus their SEO efforts on attracting local customers.  While focusing on targeting local customers and ranking well within local search results can relieve some of the stress, effective local SEO still requires some level of SEO expertise.
Knowing what to do when it comes to local SEO is important.  It's equally important to know what not to do and avoid making mistakes that could hurt your rankings and lower the traffic to your website.  In this guide, we cover the main mistakes your business must avoid to be successful with your local SEO efforts.
What is Local SEO?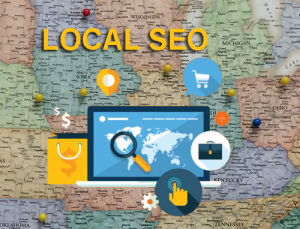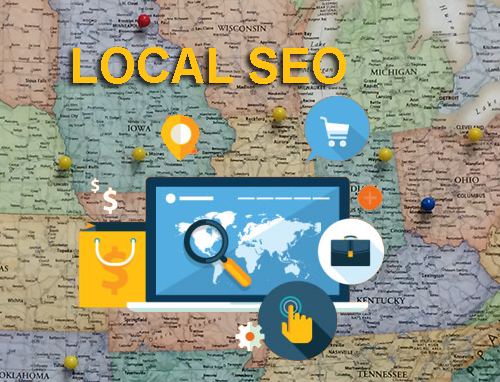 Local SEO is search engine optimization marketing that focuses on increasing online visibility, rankings in localized search engine results pages (SERPs), and traffic within the local area that a business serves.  Instead of putting effort into ranking for generic keywords and phrases on a nationwide or worldwide scale, local SEO efforts focus on ranking for geo-specific keywords in local areas where the competition is much lower.
Local SEO, like all SEO, starts with a good, optimized website.  Your website should be user friendly, mobile friendly, and include valuable content that is optimized with geo-based keywords.  Claiming or creating and optimizing your Google Business Profile listing is another important part of local SEO.  Google Business Profile listings are completely free, and they appear in relevant organic local search results as well as on Google Maps.  Choosing the right business category, optimizing your business description, and adding photos to your listing will help it perform well.
You can also help improve the effectiveness of your local SEO campaign with off-page SEO strategies such as creating listings in local directories, generating and responding to customer reviews, and building backlinks.
Local SEO Mistakes to Avoid
Avoiding the following mistakes can help you get the most out of your local SEO efforts.
1. Targeting Broad Keywords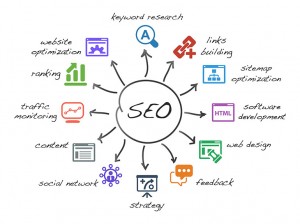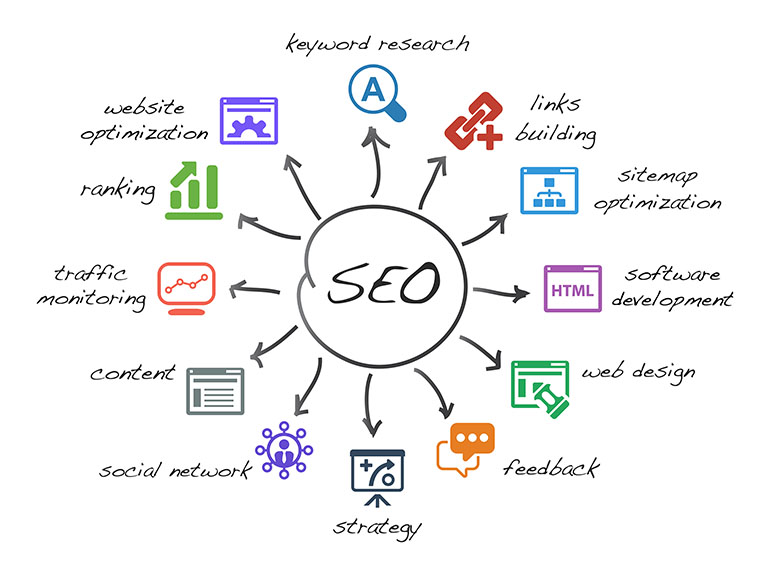 One of the most important aspects of SEO is identifying and targeting the appropriate keywords for your business.  The keywords are what people search for and targeting the right keywords will increase your rankings in the SERPs and help drive more traffic.  However, targeting broad keywords does not help a local business.
Local businesses benefit more by targeting geo-specific keywords.  For example, a local attorney that targets the keyword "divorce attorney" is likely to get lost among the many other attorneys throughout the U.S. that are also targeting that same keyword.  By instead targeting the keyword "divorce attorney in Schaumburg," they are narrowing the scope and increasing their chances of ranking higher in local searches.  Keep in mind that geo-based keywords are often less competitive than generic keywords which gives you a much better chance of improving your rankings in more relevant searches.
2. No Google Business Profile Listing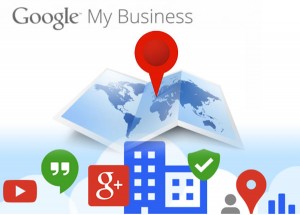 As mentioned above, Google Business Profile (former Google My Business) listings are a very important aspect of local SEO.  A well optimized Google Business Profile listing will help you rank better in organic search results and on Google Maps.  Make sure your business creates or claims your Google Business Profile and optimize it with your business name, address, phone number, website URL, customer reviews, photos, and any other important information.
If you do not create, claim, or optimize your Google Business Profile listing, it will not rank well in local search results or on Google Maps, hurting your local online visibility.
3. Poorly Optimized Website
Good SEO starts with a well optimized website.  If your website is poorly optimized, you will have a much harder time ranking in relevant local searches.
It is important to optimize your website with your targeted geo-specific keywords including on-page content, blogs, and images.  The technical SEO aspects of your website that are not seen on the page should also be well optimized including page titles and descriptions.  If your business needs help with the more technical aspects of optimizing your website, consider working with a professional that provides SEO services.
4. Poor Mobile Optimization

More local online searches are done on smartphones and mobile devices than on laptop and desktop computers.  This makes it very important to have your website properly optimized to display and function properly on mobile devices.  Google gives preference to mobile optimized websites which means that websites not optimized for mobile will likely not rank well.  Even if a mobile user does find your website, they will likely leave your website for a competitor if it does not display or function properly.
If you are not sure how to make your website more mobile friendly, a reputable web design professional can help.
5. Poor or Not Optimized Content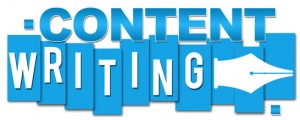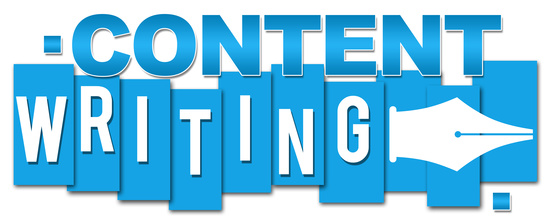 The content of your website, which includes on-page text and blogs, is crucial for your rankings.  Google assesses the quality and value of the content on web pages and blogs and factors this into the rankings.  Websites with quality, well optimized content rank much better than poor and not optimized content.
When writing content for your blog and web pages, make sure to write quality, keyword focused content that has value for your audience.  Avoid writing thin or irrelevant content and while it is important to optimize your content, make sure you avoid keyword stuffing.  If you have a blog on your website, writing new blogs regularly will help your rankings as Google gives preference to websites that generate fresh content.
6. No Customer Reviews/ Ignoring Negative Reviews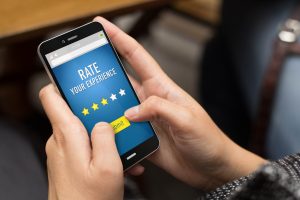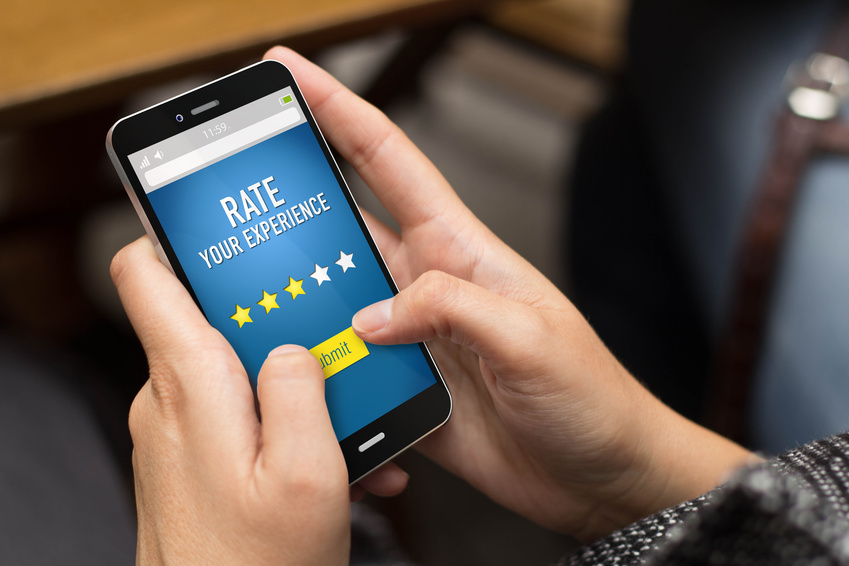 Customer reviews should never be an afterthought, generating customer reviews should be a priority.  This is because people read customer reviews before making a buying decision and they put a lot of trust in them.  Customer reviews also show Google that your business is trustworthy and can help improve your organic rankings.
Make sure your business works on generating customer reviews on your website, Google, social media profiles, and other websites like Yelp.  You should also be active in responding to customer reviews, especially negative reviews.  Responding to negative reviews will show to potential customers that you care about resolving your customer's concerns while ignoring them gives legitimacy to the bad reviews.
7. No Directory Profiles
Online directories like Yelp, Yellow Pages, Google Business Profile, Bing Places, and others can increase the online visibility of your business and help generate more traffic by giving your target audience multiple avenues to reach your website.  Submitting your business to a directory also helps build backlinks to your website which helps improve rankings.
Local businesses can get listed on bigger directories like the ones listed above and there are also local and industry specific directories that you can join.  Make sure all of your directory listings have your contact info and website URL.
8. No Backlinks
Building backlinks to your website is a commonly overlooked practice, but this can have an impact on your rankings.  Websites with quality backlinks rank better because it indicates to Google that your website has value as others want to link to it.  The main reason building backlinks is overlooked is because it can be challenging.  You can build backlinks on directories and your social media accounts, but this alone is not enough.
One of the most effective ways to build quality backlinks is to write guest blog posts and content for other websites that are relevant to your industry or local area.  Creating quality, well optimized content for your own website also helps as other sites will naturally link to quality content.
9. No Contact Info/ Inconsistent NAPW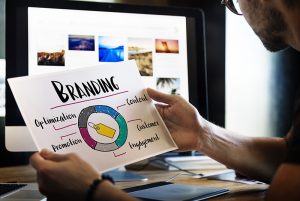 Attracting more traffic to your website is great, but your potential customers need to know how to get ahold of you to convert.  Make sure that all of your contact information is featured on your website in places that are easy to find such as side navigation menus and dedicated Contact pages.  Your contact info should include your address, phone number, and contact forms.  You can also embed Google maps on your contact page to show your location.
It is not only important to include accurate contact information prominently on your website, you must also have consistent and accurate contact info across all of your off-site channels.  Your NAPW data (Name of business, Address, Phone number, and Website URL) must be accurate and consistent on your social media channels, directory listings, and anywhere else online that has your business information.  If any of these contact details change, make sure the information is updated across every off-site channel as well as your website.
10. Duplicate Listings
Businesses sometimes end up with duplicate listings within a directory such as if a second listing is created by mistake or information changed and a new listing was created instead of updating the previous listing.  The presence of multiple listings can be confusing to users looking for your business and for Google, especially if the listings have inconsistent NAPW information.
If you have duplicate listings within a single directory, remove one of them and ensure that the NAPW information on the other is accurate and consistent with all of your online channels.  You can avoid duplicate listings by creating accurate listings the first time and updating all of your listings whenever your contact information changes.
Local SEO from Proceed Innovative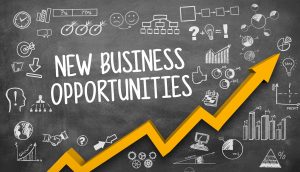 An effective local SEO campaign can increase the online visibility and website traffic for businesses that serve the local population which will have a positive impact on their bottom line.  You can give your local SEO campaign a much better chance at succeeding by avoiding the mistakes discussed above.
If you feel more comfortable working with a digital marketing agency that has SEO expertise, call our professionals at Proceed Innovative.  We provide local SEO services that are proven to help small and medium sized local businesses increase their online visibility and improve their rankings in the local search results.
You can call us at (800) 933-2402 to learn more about our local SEO services and how we can help your business.