The coronavirus pandemic has impacted virtually every area of our lives.  Many people are following stay at home orders and social distancing protocols to protect themselves and reduce the spread of the virus, but this is also having major effects on the economy of the U.S. and economies throughout the world.  Amid fears of spreading the virus, non-essential businesses have been ordered to close and even essential businesses like restaurants and other food service businesses have shifted exclusively to carryout orders and deliveries.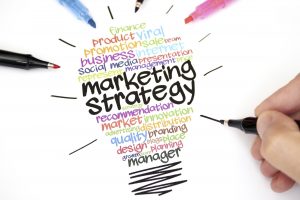 The events brought on by the COVID-19 pandemic are unprecedented to the current generation as the world has not faced a pandemic like this since the first half of the 20th century.  The temporary closure of businesses and the suspension of social interaction is causing many businesses to struggle as the person to person interactions that typically take place are on hold.  As a result, people are shifting to digital mediums for communication and economic transactions, essentially shifting the economy to a digital economy.  Business may be tough, but there is an opportunity to shift your business's marketing efforts to digital marketing to maintain your brand awareness and help your customer base remember you through the pandemic.
The shift in the marketing world has already begun to take place.  Businesses have been investing in digital marketing as this pandemic presents a unique opportunity to reach your audience at home.  For the most part, people are stuck inside streaming movies and TV shows and browsing the internet on their phones and computers.  With an effective digital marketing strategy, you can capture the attention of your audience now to boost online sales or inquiries about your services and increase your leads and potential conversions after the pandemic.
At the time of this writing, it is unknown how long the coronavirus pandemic will last and what effects it will have on the economy during and after the crisis.  If you want to put your businesses in a position to not just survive the pandemic, but to grow, teaming up with a professional digital marketing agency can help.  Our professionals at Proceed Innovative specialize in online marketing including web design, SEO marketing, and lead generation to help put your business in the best position to come out of this pandemic strong.
The Effect of the COVID-19 Pandemic on Traditional Marketing
Even though marketing strategies have become increasingly digital, many businesses still invest significant time and resources in traditional marketing including TV and radio commercials, mailers, flyers, trade shows, and other mediums.  With people resorting to staying at home, traditional forms of marketing have taken a hit.  Even TV ads are having less of an impact as sporting events, a major source of revenue for TV ads, have been cancelled or postponed.
The cancellation of trade shows is also having a major impact on businesses as companies have invested thousands of dollars, sometimes more, in preparation for trade shows that have been cancelled.  This not only costs businesses the money they invested in the show, but also the opportunity to network and the potential revenue they could have earned from networking at the trade show.
Not a Typical Recession
The current economic situation may elicit memories of the 2008 Recession, but this is a different situation. The recession in 2008 was caused by market factors that crashed the economy while the current economic issues were caused by the spread of a disease that impacted what was a healthy economy.
During the 2008 Recession, many businesses were reducing their marketing budgets to cut costs to survive.  In the current pandemic, more businesses are instead allocating their marketing efforts and resources into digital marketing mediums.  The technology to reach a customer base digitally via videos, online ads, and face to face online meetings has improved significantly since 2008.  Many experts are predicting this trend to increase and there is a chance this heavy shift into digital marketing may last beyond the pandemic.
Spending Increase on Digital Marketing and Social Media Ads
People are spending more time at home and less time travelling, causing many businesses to allocate more of their resources to online marketing.  More people across every generation are checking social media often as they stay at home and checking various news outlets to stay up to date on the coronavirus situation.  The amount of engagement on social media including shares and likes has increased significantly since the start of the stay at home orders.
Because of this, businesses have been spending more on social media advertising and this spending is expected to increase over the next couple of months.  The audience is already on social media, businesses just have to put forth the effort to engage them.
Rethinking the Digital Community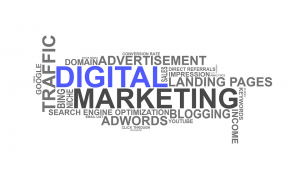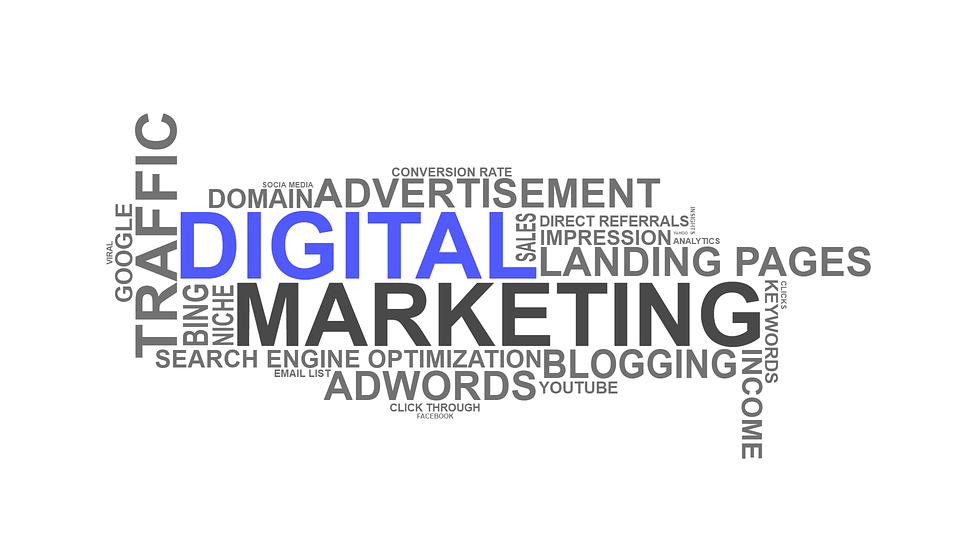 The coronavirus pandemic has led to a rethinking of the digital community as people are spending even more time online.  Industries and institutions that have long resisted a shift to digital means, such as medical professionals and schools, are now embracing the shift.  More classes are going online, and doctors are meeting with their patients face to face over Skype, Facetime, and similar apps.  More businesses are also allowing their employees to work from home while staying connected through these apps.
Artist communities are also doing more to reach people online during the pandemic.  Musicians at every level from local musicians to famous artists are playing free live concerts on Facebook and Instagram.  Performance artists such as actors and comedians are entertaining people with live videos as well.  People with skills of various types are also doing live instructional videos to teach people a craft, recipe, or exercise.
What businesses, institutions, and artists are essentially thinking is, "What can I offer right now that will benefit people?"  This is the approach businesses should take as they go full force into digital marketing during this pandemic, what can your company offer that people need right now.
Digital Marketing Strategy During the Coronavirus Pandemic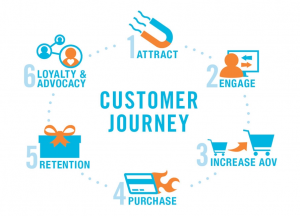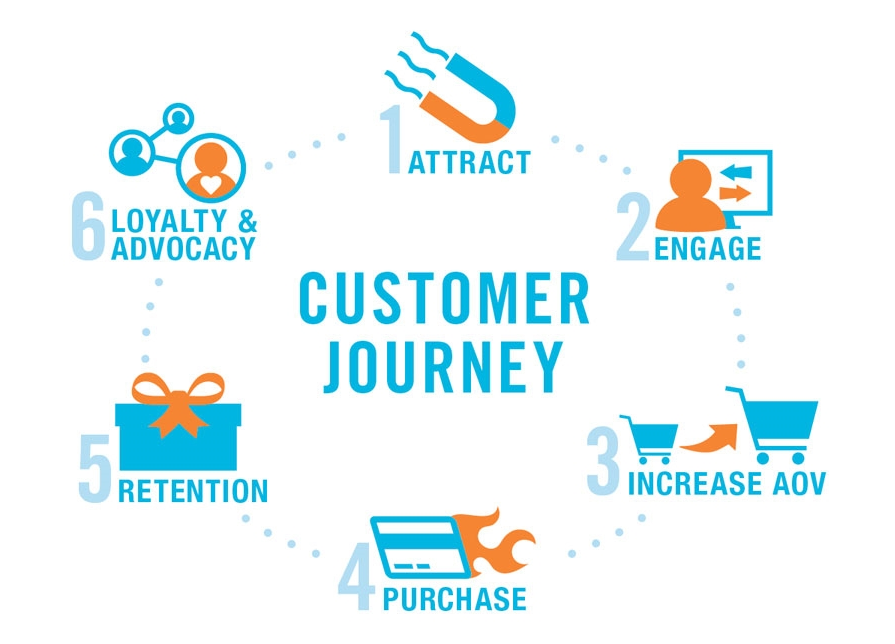 Right now, people may be anxious, scared, and uncertain of what to expect as they continue to quarantine at home.  They are looking for support anywhere they can get it including from their favorite brands.  This is where businesses need to get creative to translate their message for the current crisis in a way that reaches their audience.
People are currently concerned about their health, mental and physical, and they are also looking for optimism and something to keep them busy.  These are the things you must consider when thinking about how your products or services can help ease one of these pains.  You can also get creative with offers or promotions that can help through these uncertain times.
If you are not sure how to best craft your message during the COVID-19 crisis, you can work with a digital marketing agency to help,  These professionals can also help revise and improve the following to convey your new message and boost your online presence:
SEO: Improving the optimization of your website will help it perform better in the search rankings which will attract more relevant organic traffic.
Website content: Your current website content should be reviewed and updated with your new message. You should also make sure the call to action is clear on every page.
Content marketing: Now is the time to be creating new content for your target audience as they are spending more time online. This includes blogs, newsletters, press releases, infographics, and other types of useful content.
Social media engagement: As discussed above, engaging your audience on social media is very important during this crisis. You can create engaging posts that involve pictures and videos, interesting articles, special offers, and more to keep your audience engaged.
The coronavirus pandemic has clearly caused a shift in marketing as more businesses and institutions are turning to online and digital means to reach their target audience.  Marketing experts predict that these trends will continue through the coronavirus crisis as more people are spending time online, and there is a good chance these trends will last after the crisis is over.  Right now, it is impossible to tell how long this crisis will last, but you can put your business in a good position by improving your online presence and engagement.
At Proceed Innovative, we specialize in improving the online presence and brand awareness for businesses with our digital marketing and SEO services.  We can help improve the performance of your website with web design and SEO and we can help craft your message during this crisis and ensure that it reaches your audience.
You can call Proceed Innovative at (800) 933-2402 to learn more about how we can help your online marketing efforts.