Having a good website is important but it won't have much of an impact for your business unless it is found online.  In order to market your website and improve its online visibility, you need to engage in search engine optimization (SEO) tactics.  Effective SEO will make your website friendlier to the search engines and more relevant to user searches which will increase your rankings in the search engine results pages (SERPs) and drive more traffic to your website.
Effective SEO campaigns consist of multiple strategies that work together to achieve your digital marketing goals including increasing brand awareness and online visibility, increasing traffic, and generating leads.  Businesses have the option of choosing to work with digital marketing agencies who have expertise in creating and implementing SEO strategies or using SEO software to automate several SEO strategies.
Both methods have obvious advantages as working with an SEO company allows you to work with experts in the field, while using automated SEO software will save you time and money.  This may seem like a situation in which you have to choose one or the other, but it's not.  The sites with the most high quality traffic tend to be the websites that use a mixed approach, this means using both an SEO agency and automated SEO programs. Based on experience, an SEO agency can choose and implement automated SEO programs that are the most effective.
In this guide, we will discuss the importance of working with an SEO agency and automated SEO software to get the most out of your digital marketing.  We will also cover which SEO tasks can be automated and the SEO tools available to automate these tasks.  If you are interested in working with an SEO agency to create and implement a digital marketing plan, reach out to our SEO experts at Proceed Innovative.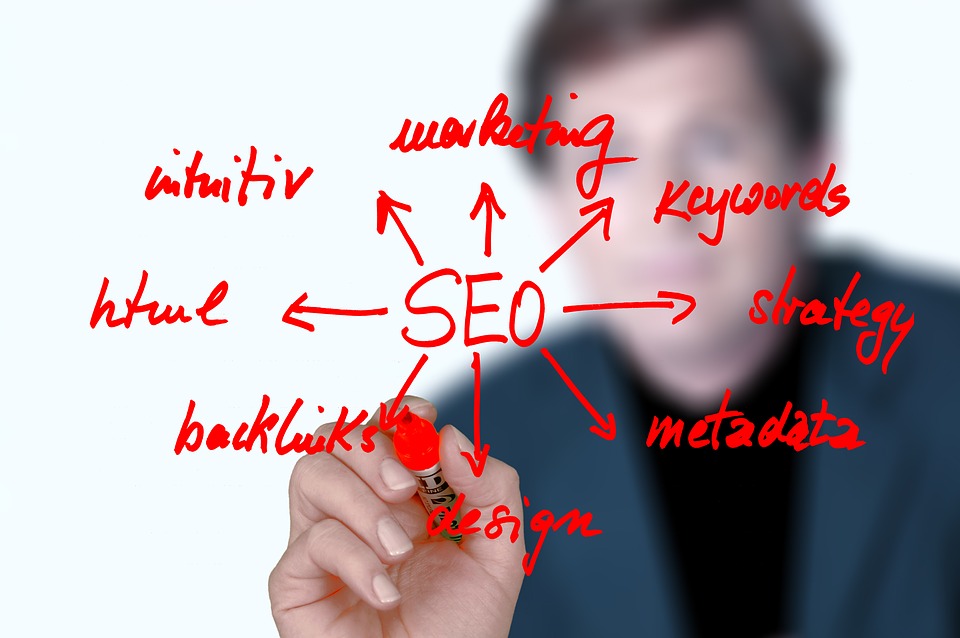 Working with an SEO Agency
SEO is a dynamic industry as the best practices and strategies are always changing to keep up with new technology, trends, and algorithms.  The experts of an SEO agency often have years of experience in SEO and stay on top of the latest trends and best practices so that they are always implementing effective SEO strategies.
The main advantage of working with an SEO agency is that they have the experience with SEO that you may not, and they can determine the best course of action for your SEO campaign based on your specific marketing goals.  These experts use proven strategies that have increased the websites rankings in the SERPs for their clients and helped them generate more traffic, leads, and sales.  They will work directly with you to understand your marketing goals and create a strategy best suited to accomplish your goals.
An SEO agency takes a more holistic view of your web presence and can make recommendations and actions based on what is truly best for you and your brand. Choose a personalized SEO solution that is bound to be more effective than one-size-fits-all.
An SEO agency does not rely on automatic actions that need to be programmed when algorithms change. Choose a solution that is always up to date and flexible to adapt to search or business changes.
It's important to remember that people, not search engine spiders, are your final audience. An SEO agency can give you much better results by adding a human element to keyword research, page selection and multi-channel promotion.
Search engine optimization is a unique combination of art, science and analytics. To make sure that your business gets the exposure it needs to thrive, pick the solution that offers the most personalized and applicable options. A successful SEO campaign should be built out over time where far sighted decisions will pay dividends in the long run.
With an SEO agency you are able to focus more on running your business and let them handle your digital marketing.

Combining Automated SEO Software with an SEO Agency
Automated SEO software can complement the work of an SEO agency very well.  Automated software is best used for automating menial SEO tasks such as tracking, SEO analysis of your website, link analysis, keyword analysis, social media posts, reports, and more.  Taking care of these tasks with automated software will save you time and money as you can instantly get the data you need.  Experts from an SEO agency can help you decide what should be automated and which tools to use.
Tasks to Automate with SEO Software
Once an SEO strategy is formed and put in place, you need to track, maintain, and adjust when necessary to get the best results.  Many of these tasks can be managed effectively by using automated software. The following are tasks that can be automated using SEO software:
SEO Analysis
Good SEO starts with on-page SEO including optimizing for your main keywords, good content, fast loading times, and optimized title tags.  There are many SEO plugins available such as Yoast SEO and SEOptimer that will analyze on-page SEO elements and provide you with suggestions on improving them.
Position Tracking
One of the most important key performance indicators (KPIs) for SEO is your website's rankings in the SERPs for your main keywords.  However, tracking your position in the SERPs for all of your keywords can be tedious to do manually.  You can track your rankings more efficiently using tools like the SEMrush Position Tracking Tool. With these tools, you can enter in the keywords you want to track and set up automated reports that can be delivered to your email.
Website Audit
Taking the right actions to optimize your website will help improve your rankings but Google must be able to properly crawl and index your website in order for it to rank.  There could be something preventing Google from crawling your website that is difficult to identify, and it will cost you in the rankings. Using automated software such as the SEMrush Site Audit Tool will help you identify and fix potential problems.
More info: Quick SEO Audit for your Website in 8 Steps
Brand Monitoring
Building awareness of your brand is an important part of SEO.  In order to track your brand building progress, you need to track mentions of your brand as well as links created by third parties back to your website.  Automated SEO software makes it easy to monitor your brand by tracking all mentions of your brand and whether or not these mentions are accompanied by links to your website.
Tools such as SEMrush Brand Monitoring and SentiOne can find mentions of your brand and links to your website across different channels and automatically send you reports.  Finding where your brand is mentioned can help you network and build links with influencers and authorities within your industry that have already noticed your brand.
Backlink Audit
Monitoring the existing backlinks to your website is important as one broken or toxic link can hurt the user experience and rankings of your website.  However, checking all of your backlinks is an extremely time consuming and tedious process.  Tools like the SEMrush Backlink Audit Tool and SE Ranking Backlink Checker can audit your backlinks and look for issues like broken links and toxic links so you can fix these links.
Reports
With several different SEO strategies in place, you need to run multiple reports to monitor your SEO performance.  Manually compiling reports including SEO reports, organic search ranking reports, site audit reports, backlink audit reports, and competitor analysis can take a lot of time.
Most of the automated SEO tools mentioned above have the ability to automatically create reports and send them directly to your email.  By regularly checking these reports, you can identify the strengths and weaknesses of your SEO campaign and work with an SEO agency to make the necessary adjustments.
Social Media Posts
Building a presence on social media will help increase your brand awareness and drive more traffic to your website.  However, it takes time to make posts across multiple social media channels.  There are tools available such as Buffer and Hootsuite that allow you to schedule posts across platforms all from one interface.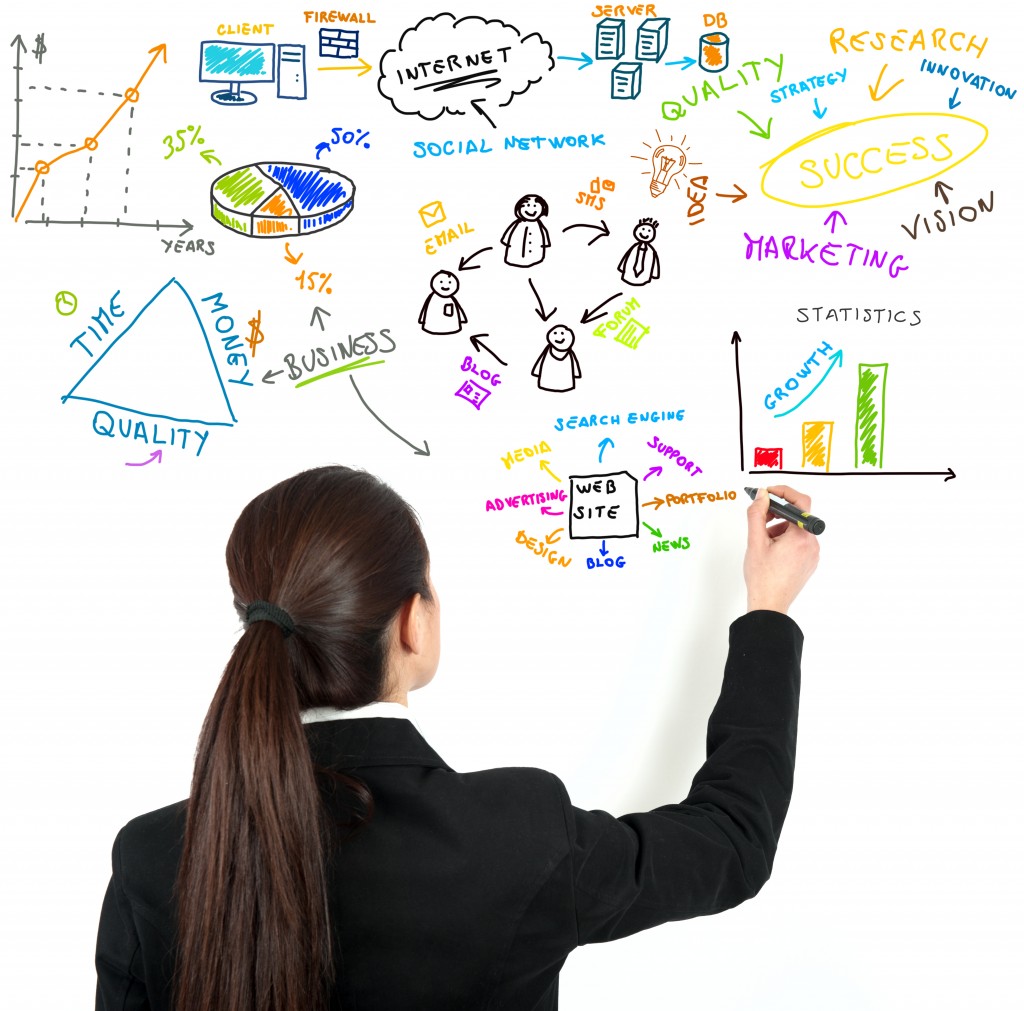 SEO Automation in WordPress
WordPress is a popular content management system (CMS) used to design, build, and maintain websites.  You can work with a professional that provides web design services to build your WordPress website and continue to edit and maintain your website yourself with the easy to use WordPress interface.
Within the WordPress interface, there are a number of plugins you can add that help automate some SEO tasks.  The following can be automated in WordPress:
Site optimization: WordPress has built-in automated SEO elements and SEO plugins for optimizing site structure and URLs/permalinks.
On page SEO: There are several SEO plugins that can be used within WordPress to optimize and analyze the optimization of your pages and show where the optimization can be improved.
Lead generation: You can expand your customer base and help generate leads with plugins that generate email lists and allow you to create customizable forms with A/B split testing options.
Content generation: Content generation plugins allow you to add custom functionality and design elements to your blog.
Landing page generation: There are plugins that can help you optimize your landing pages with built in templates, split testing, and mobile friendly templates.
Social media SEO: Plugins can be used to optimize pages and posts for social media sharing and to provide users with social sharing options and automatic optimization on social media platforms.
Security: You can protect your website with plugins that provide security logs, database backup, and malware scanning.
SEO Services from Proceed Innovative

When it comes to creating and implementing a good SEO strategy, it is beneficial to work with an SEO agency that has the expertise and experience to implement proven methods that will improve the rankings and traffic for your website.  It also helps to use automation for tedious tasks like tracking and reporting so you can monitor the performance of your SEO campaign efficiently.
At Proceed Innovative, we provide complete SEO services to help you form and implement an SEO plan that increases brand awareness, improves your website rankings, and drives more traffic to your website.  You can call Proceed Innovative at (800) 933-2402 to learn more.