At Proceed Innovative, we are deeply committed to our core values of which include keeping our commitment to our team and to our clients. Since 2008, they have brought us success, ambitious clients and dedicated digital marketing professionals, allowing us to build a financially strong and profitable company.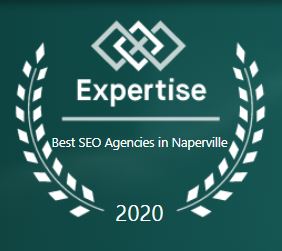 We continue to follow these values today as we are happy to be chosen by Expertise as a top pick among their selection of SEO experts in the Naperville, IL area.
About Expertise
Expertise is a company research firm that carefully selects companies based on their performance and promotes them with a special recognition, providing a business description, logo and contact details. They identify the top service professionals across 200+ industries in large cities throughout the United States. They have analyzed over 10 million companies and generated over $200 million in revenue for their featured local businesses.
Expertise Selection Process
The Expertise selection process begins with identifying a large pool of active companies of the same industry within a geographical area. Then their license and contact information are verified as well as check if the company has an active reputation in their community.
Finally, their in-house software is used to grade each candidate according to each of the following:
Reputation: History of satisfied customer providing positive, detailed reviews
Credibility: Established in their industry with awards, accreditations and licensing
Experience: Experts in their industry, with years of practical experience and job knowledge
Engagement: Approachable and responsive to clients as well as available to take on new business
Professionalism: Commitment to providing consistent, quality work and great customer service
Finally, they hand-pick the best of the best. The team manually reviews each company to verify it is really the best of the best, then writes unique and detailed business descriptions for each company.
Proceed Innovative Chosen Among Top SEO Experts in Naperville, IL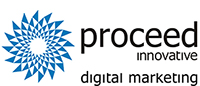 While we are located in Schaumburg, IL, about 45 minutes from Naperville, Expertise had chosen Proceed Innovative as they consider our digital marketing agency to be among the best local SEO experts. The scoring was based on 25+ variables across the 5 categories listed above and finally analyzed by Expertise, choosing the top 18 among 33 candidates.
The list is organized not by performance but in alphabetical order. Here is what they said about Proceed Innovative:
"Proceed Innovative is a full-service internet marketing firm founded in 2000 near Naperville. The agency specializes in professional SEO solutions for local and national businesses in a variety of markets and healthcare industries. It helps clients achieve improved website visibility by utilizing proven SEO strategies that include keyword-rich content, link building, social media optimization, sitemap development, and responsive web design. Proceed Innovative's large portfolio includes brand like Ready Access Windows."
We are proud to have been hand-picked from a large group of candidates and identified as an expert in the SEO industry. We certainly do everything we can to keep our commitments to our clients and our team as we are truly grateful for their support.
We also thank Expertise for the special recognition and look forward to future nominations.
Contact Us
For more information about our SEO agency or our digital marketing services, please give us a call at 800-244-2402 or fill out a contact form. We would love to hear from you.