Most business owners know that when it comes to marketing, digital marketing is of extreme importance.  More people search online for products and services than ever before and if your business cannot be found online, you are losing out to your competitors.  While business owners understand the importance of online marketing and search engine optimization (SEO), many do not understand what it entails.
In short, internet marketing is multi-faceted.  It starts with a good, mobile responsive website with an easy-to-use design and navigation and well optimized content.  Writing excellent content and using your main keywords wisely will help your website rank well in related searches.  After establishing your website, start promoting it through social media channels and creating new content.  It is also important to monitor traffic, leads, and other data to measure the success of your digital marketing efforts.
This is just a short explanation as there is much more to SEO and internet marketing.  In this guide, we have put together a list of frequently asked questions concerning SEO and internet marketing to help business owners gain a better understanding.  These are also questions that our clients ask.
What is SEO and how does it help my business?
Without getting too technical, SEO, which stands for search engine optimization, is the practice of optimizing your website so that it will rank better in organic searches in the search engine results pages (SERPs).  There are a set of rules and best practices to follow to make the optimization of your website more successful to achieve higher rankings.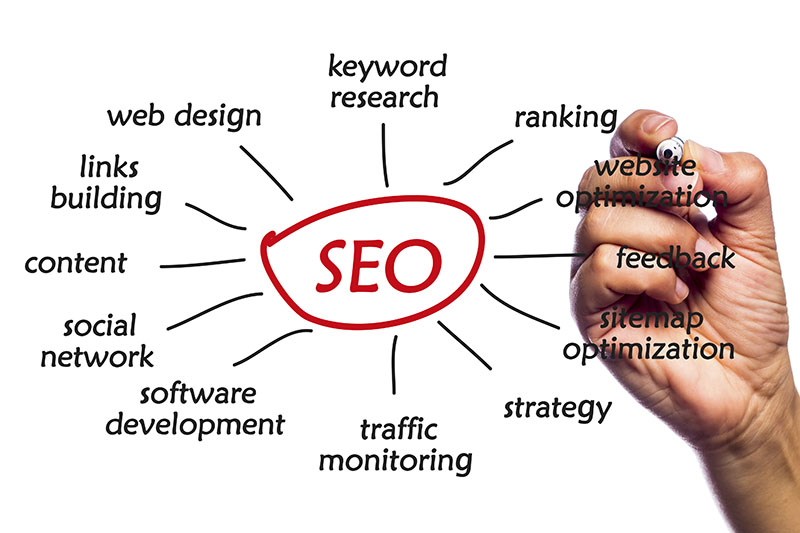 To go a little deeper, the point of website optimization is to make it so that search engines want to put your website at the top of the search results for your targeted  keywords.  This is why good, quality content is so important.  The tricky part is that search engines like Google have their own set of criteria for determining how to rank websites and they reveal very little of these details.  SEO professionals analyze the behavior of search engines to understand their criteria and apply it to web design and digital marketing campaigns to help websites rank better and get found by potential customers. To be successful any business that has a website needs SEO services.
What is the difference between SEO, Local SEO, and Paid Ads?
Local SEO (local search engine optimization) is a subsection of SEO in which a website is optimized to be more visible in local search results.  These SEO strategies will bring more traffic to your website from those searching in your area and even help bring more people to your physical location. Any business that has a physical location or serves a specific geographic area can benefit from local SEO.
PPC stands for pay-per-click, a model of internet marketing in which advertisers pay a fee each time one of their online ads is clicked. You can have online ads on search engines like Google, social media sites like Facebook, YouTube and many other websites.  Paid ads are a way to get traffic to your website by paying per click. You can bid to have your paid ad displayed on top of Google's first page but you cannot pay Google to show your website in the organic results.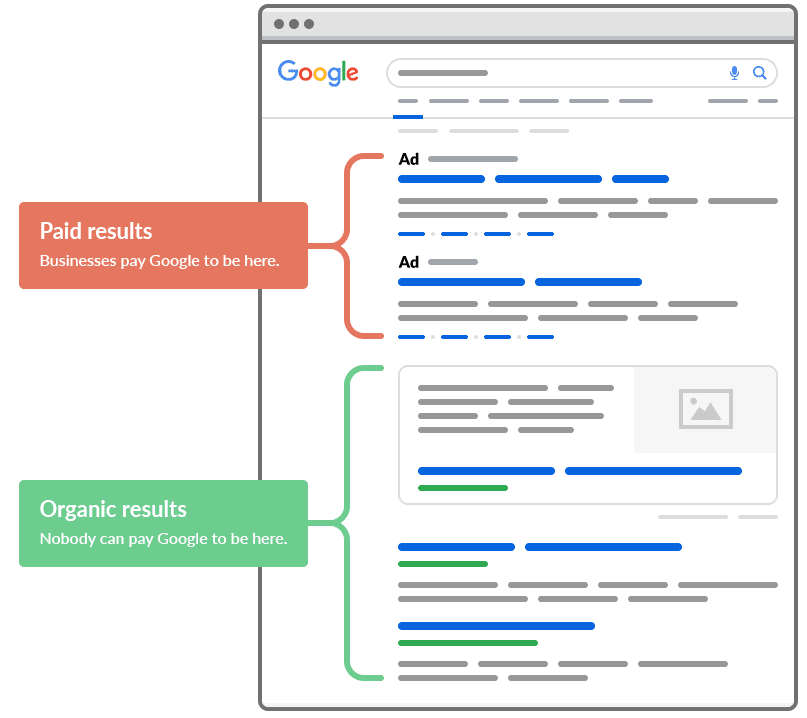 What is better for my business, SEO, local SEO, or paid ads?
Every website needs SEO to be competitive. Without SEO your website cannot rank on the first page of Google or other search engines. And if you are not on the first or second page, you are almost invisible.
For local businesses, Local SEO is a must if you expect online users to find and contact your business.
Improving the rankings and visibility of your website organically through SEO and local SEO strategies takes time, but it yields much better and longer lasting results.  Paid ads will drive traffic to your website faster, but this also means you are paying for every visit.
It is best to combine your SEO strategy with PPC ads to get some more traffic to your website and to get more than one listing on the first page of Google. The more listings you have, the less competitor listings and better chance that users will click on your listings.
Define the following terms: domain, website, web page, home page, micro-site, blog, organic traffic, contact form, Google My Business, Google Analytics.
Domain: The domain name is the name of your website, the website address that you would type into the browser URL bar. Think of a domain name as an address where Internet users can access your website.
Website: A website is a collection of interlinked web pages that are publicly accessible under one domain name.
Web Page: A web page is one individual page of a website. It is technically a document, often written in HTML code.
Home Page: The home page is the main page of your website, the first page visitors come across when typing in the domain name. If you look at your website as a document with many pages, the homepage is the first page.
Micro-site: A micro-site is a group of branded web pages that are a sub-site within a larger website. The pages of a micro-site stand alone within the larger website in terms of branding and marketing.
Blog: A blog is section of a website that features articles and other content that is added on a regular basis. There are also entire websites that function as a blog.  The articles of a blog are usually displayed by most recently added.
Organic Traffic: Organic traffic is the traffic that goes to a website from users clicking on organic search results. In web search engines, organic search results are the query results which are calculated strictly algorithmically, and not affected by advertiser payments.
Contact Form: A contact form is usually a form on a website that users can fill out and submit. Form submissions are sent via email and/or stored in a database.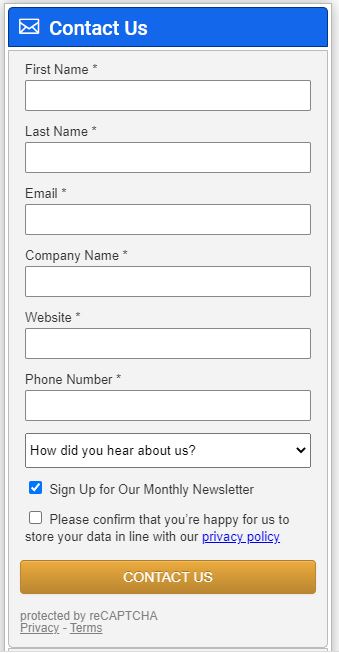 Google My Business (GMB): Google My Business is a free tool that allows you to promote your Business on Google Search and Maps. If your GMB listing is well optimized and ranked, you can possibly have 3 listings on the 1st page of Google (paid, Maps, organic). Every business should take advantage of this free tool from Google.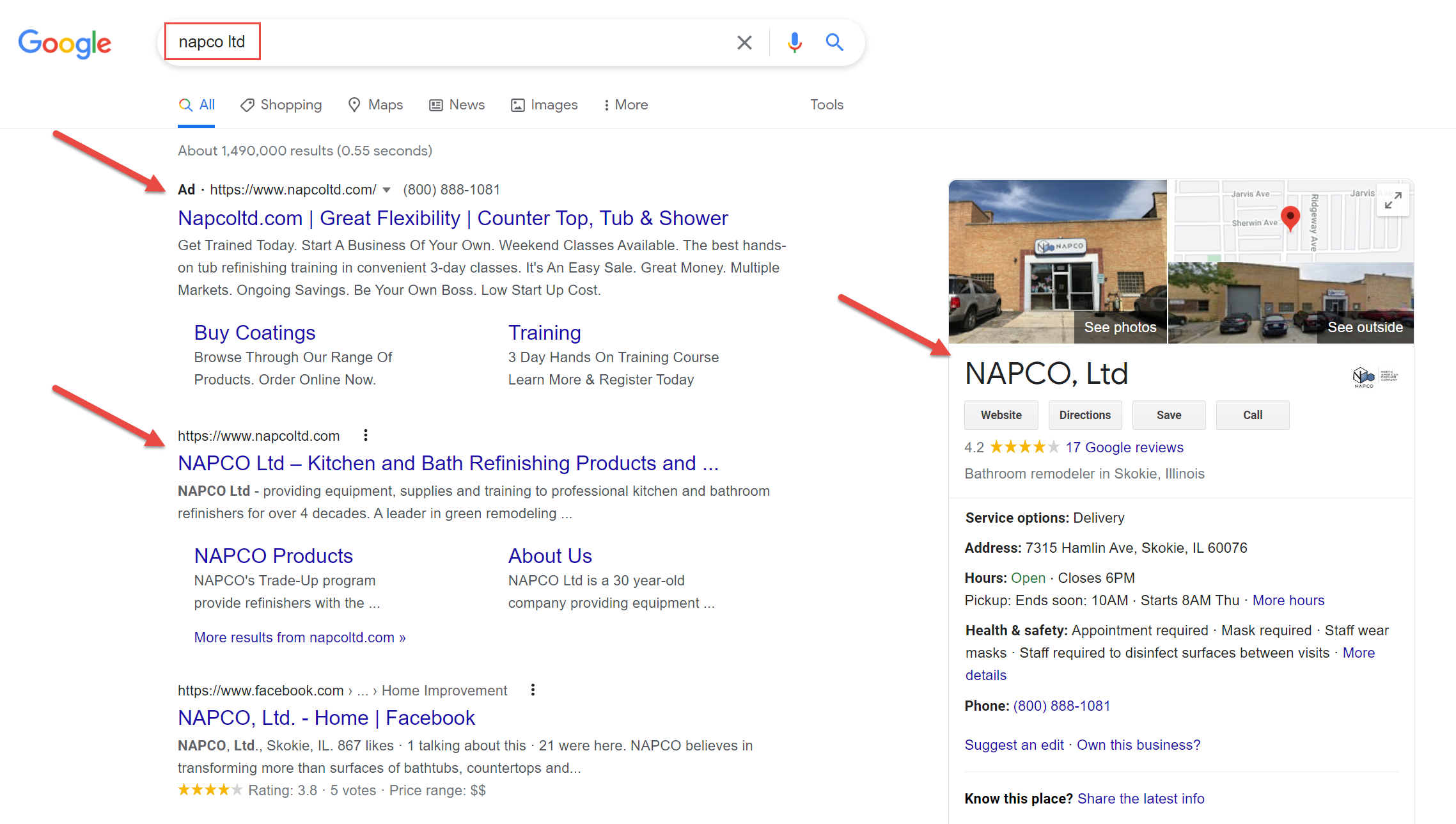 Google Analytics: Google Anayltics is a free web analytics tool from Google that measures web traffic and other metrics for your website. To generate this data in Google Analytics, a tracking code is placed on every page of your website.  The data from Google Analytics can give you a better idea of the traffic and behaviors of the visitors on your website so you can make changes to your website that improve user experience and help drive more traffic.
Why can't I copy content from other websites and put it on my website?
When substantive amounts of content are copied from other websites and appear across multiple domains, this is considered duplicate content.  Content may be considered duplicate if it matches entirely or if it is very similar.  In general, Google doesn't want to rank pages with duplicate content. "Google tries hard to index and show pages with distinct information". Websites that use duplicate content are downranked and sometimes not even indexed at all which means they will never appear in the Google search results.
What is involved in a SEO program and how do I start?
When you begin an SEO program with Proceed Innovative, you can expect our process to include the following steps:
Kickoff Meeting: The kickoff meeting is the initial meeting with you and our team in which we will listen to you to learn about your business and understand your target market, products and services, and overall digital marketing goals. The following points will be discussed in this meeting:

Marketing Goals: We will discuss and define your marketing goals, which are what you want to achieve with your digital marketing program.
KPIs: KPIs (key performance indicators) are the metrics used to measure the success of your online marketing campaign. They can include things like website traffic, form submissions, and other customer behaviors.  We will identify the KPIs you want to focus on for your campaign.
Geo Scope: The geo scope is your geographic target market. Do you want to focus on attracting customers locally or nationwide?
Campaign Scope: Based on your marketing goals, KPIs, geo scope, and online competition, we will help define the scope of your digital marketing program. We will recommend a minimum number of SEO pages which will vary depending on the size of your target market, the competitiveness of your industry, and the number of products and services you offer.

Keyword Research: Our SEO professionals will research potential search terms, also known as keywords and key phrases, that users may type or speak into a search engine to search for the products and services you offer.  We generally optimize each SEO page for 2-3 keywords and key phrases to help your website appear on the first page of the search results for these queries.
Copywriting: After the keyword research, the copy is updated and optimized on your SEO pages to incorporate the targeted keywords.
On-page SEO: Our SEO professionals will review and optimize your pages using the best practices and tactics to rank higher in search engine results.
Monitoring and Reporting: We will provide you with monthly reports on your selected KPIs. We will continue to optimize your SEO pages and make adjustments to keep up with your competition and the latest search engine algorithm changes.
Does SEO include web design, social media, and email management?
Our SEO program does not include web design, social media, or email management and email marketing services.  We do offer each of these services, as well as PPC management, in addition to our SEO program.
Can I rank for any keyword or any location I want?
We will target the keywords and phrases, and the locations that you choose within the scope of our SEO program.  If you want to target additional keywords and locations beyond the initial scope of your SEO project, you can expand your project with us at any time for an additional cost.
Can I change my keywords and scope after my SEO campaign has started?
Achieving good rankings for specific keywords takes effort, money, and most importantly, time.  The best thing you can do is add more keywords to the scope of your project instead of replacing keywords that are ranking well or moving up towards better rankings.
My business is seasonal, can I pause my SEO campaign during the low season? What happens to my website if I stop my SEO campaign after 12 months?
SEO campaigns take months to improve rankings and it takes a continuous effort of implementing SEO practices and updates for your campaign to be successful.  If you pause your SEO campaign for any reason, your keyword rankings will decline, and your website will start to lose visibility over time.  This will allow your competitors who don't pause their SEO efforts to take over the high rankings for your keywords.  It will also take additional resources to restore your rankings and visibility after pausing your campaign.
If your business is seasonal, PPC campaigns are a good option because they can be paused and restarted at any time without affecting your rankings.
Do you guarantee that I will be on the first page of Google for my keywords?
Our goal is to rank well for as many of your keywords as possible and to help generate traffic and leads.  Our SEO efforts are ongoing to continuously improve your rankings and in most cases, we do get SEO pages to rank on the first page of Google.  We monitor your rankings on a monthly basis.
SEO and Digital Marketing Services from Proceed Innovative
The frequently asked questions about SEO addressed above should give you a better idea of what SEO is in general and how we at Proceed Innovative create and implement SEO campaigns to help improve the rankings, traffic, and online visibility of our client's websites.  Make sure you watch out for Part 2 of our SEO FAQ for answers to more questions concerning SEO and our digital marketing services.
If you want to start an SEO marketing campaign with our experts at Proceed Innovative, you can give us a call at (800) 933-2402 or submit an online contact form.
Be sure to check out Part 2 of our SEO FAQ.