As many businesses know, being found online takes more than just building a website.  Your website must be properly optimized so that it will be crawled by search engines like Google and rank well in the search engine results pages (SERPs).  To get your website properly optimized, you must implement a multi-faceted search engine optimization (SEO) strategy that includes content creation, title tags and meta descriptions, internal links, and maximizing site speed to name a few.
With so many details that go into good SEO strategies, it is important to regularly keep track of your efforts and realize which strategies are working better than others.  If one particular strategy is not working, it can have an impact on your rankings in the SERPs which will ultimately hurt your ROI.  The best way to check the SEO performance of your website is to do an SEO audit.  It is recommended to do an SEO audit of your website at least once per year to ensure your website is performing to meet your marketing goals.
What is an SEO Audit?
An SEO audit is an evaluation of the performance of your website in the SERPs.  The audit should take several things into account such as website content, page titles and meta descriptions, H1 and H2 tags, internal links, and load speed.  When these different areas are performing well, your website is more search engine friendly and likely to have better rankings.
Why are SEO Audits Important?
The SEO industry is constantly evolving as Google updates its ranking algorithm each year.  This means that certain SEO strategies that worked one year may not be as affective the next.  By doing an SEO audit on your website each year, you can identify which aspects of your SEO strategy are no longer working effectively so you can adjust your overall strategy accordingly.
Who Should Do an SEO Audit?
SEO audits do not take long to do, and you can do it yourself if you take the right steps.  If you do not feel confident in your knowledge of SEO to do the audit yourself, you can get an SEO professional to complete the website audit.  These professionals not only have extensive knowledge of good SEO principles, but also of Google's updates and algorithm changes.  They will be able to identify SEO strategies that are not working and make recommendations to improve the SEO of your website.
If you do the SEO audit yourself, the following steps will help you quickly audit your website.
1. Evaluate Title Tags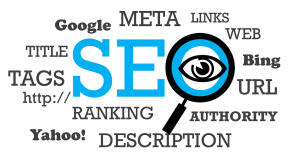 Title tags are the SEO titles of each page of a website.  They do not show up on the webpage itself, except on the tab within your browser.  The title tags are crawled by Google which is why it is important to make sure they are optimized with your main keywords.
Check the title tags of each page of your website to ensure they are optimized with the right keywords.  You can find and edit the title tags within the coding of your website by looking for the text between the HTML code <title> and </title>.  It only takes a couple of minutes to check the title tags on each page and ensure they include your main keyword phrase.
2. Evaluate Meta Description
When a website is listed in the search results, the title tag is the first text that displays.  Underneath the title tag in the SERPs is the meta description.  The meta description is a description of the specific web page in the coding that does not display on the website but is displayed by Google in the search results.
The meta description of each page of your website should accurately describe the specific page and include your main keywords and phrases.  A compelling meta description will help your website rank higher and improve CTR (click-through) of your SERP listing.  It is important to have a meta description for every page and ensure that it is well optimized.  If a webpage does not have a meta description, Google will make one up.
You can find the meta description in the coding of a webpage by looking for the text marled with <meta-name= "description">
3. Review Header Tags
If the text on your webpages is divided into sections with headers, the text within the headers should be marked with header tags.  Header tags are important because they help Google scan the content of your website so it can determine how relevant your webpage is for your targeted keywords.  Including the code for headers will attract Google's attention.
There are several types of header tags including H1 for main headers, H2 for secondary headers, H3, and so on.  The header text should be marked with the coding <h1> and </h1>.  Check the header tags on your webpages to ensure that your headers are optimized and correctly marked.  If there are no header tags on your website, add some.
4. Evaluate Text on Webpages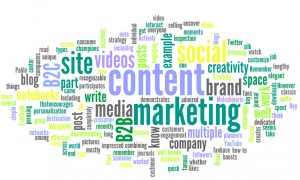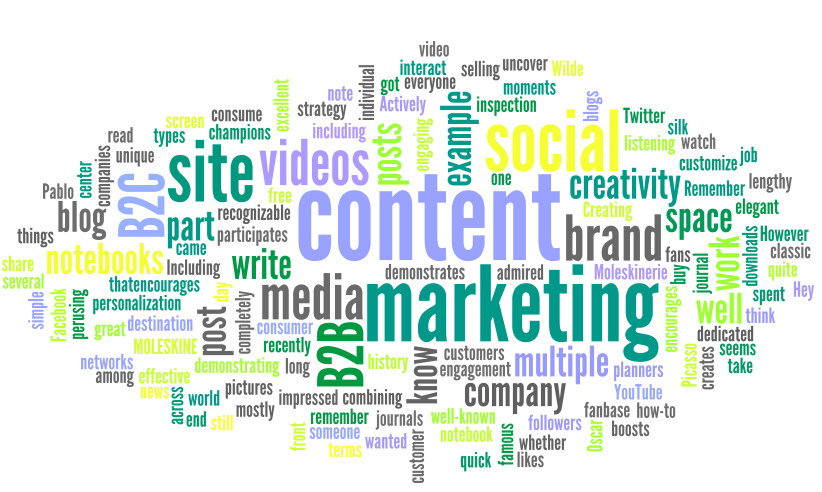 The relevance of the content on your website is a very important component of effective SEO.  When you do your SEO audit, make sure you have well written copy on each web page.
The first thing you should check is the length of the text on the pages.  Each page should have at least 500 words of text to be ranked well, and pages with at least 1,000 words will rank better because Google prefers longer content.  If you have webpages with less than 500 words, consider updating them with more content.
While length is important, Google puts a premium on content with higher quality.  This is because Google wants to provide its users with relevant content that will have value to them.  As you check the text on your pages, check also for quality.  The content should be well-written with no grammar or spelling errors and the content of the page should provide value to your audience.
5. Check Canonicalization
The canonicalization of a website refers to the preferred choice of URL.  It is important for the URLs throughout your website to be consistent to help your SEO efforts. Each web page should be accessible via one URL only.
For example, our website URL is www.proceedinnovative.com.  Even if you type proceedinnovative.com into your browser, you are automatically forwarded to our website with "www" in the URL.
Make sure the canonicalization of your website is consistent; choose one URL for each page and make sure all variations of the URL are redirected to the chosen URL.
You can also use a canonical tag to tell Google and other search engines which is the preferred URL for this page. Example: <link rel="canonical" href="https://www.example.com/services/" />
If you need professional help, contact Proceed Innovative.
6. Find and Fix Broken Links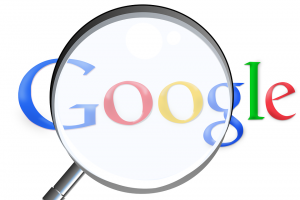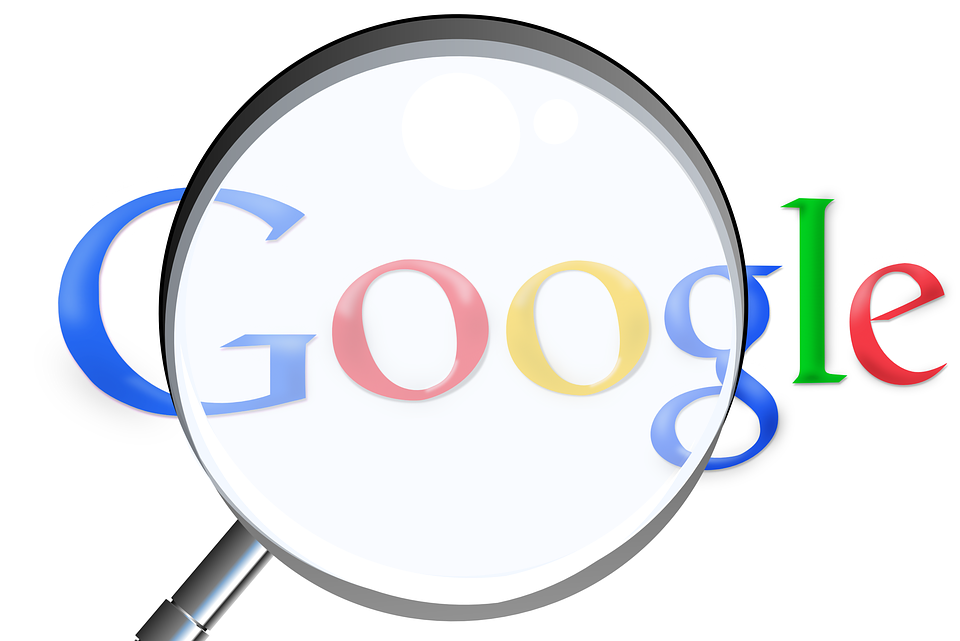 Broken links within your website are an issue because they make for a bad user experience and they can hurt your rankings.  Google will not give preference to a website with broken links because of how broken links impact the user experience.
It is important to check your website for broken links and fix them.  Checking for broken links manually is tedious and time consuming which is why we recommend using a tool that can scan your website for broken links.  There are many broken link tools available including Broken Link Checker, Screaming Frog, and Google Search Console.  These tools will only take a few minutes to scan your website and present you with the broken links.
7. Look for Duplicate Content
You should avoid duplicate content on your website at all cost.  The presence of duplicate content will make it difficult to get ranked because Google only ranks one version of duplicated content.  There is also a risk that your website can get penalized by Google for using duplicate content.
There should be no duplicate content within your website or from another website.  Google puts a premium on original, quality content which makes duplicate content harmful for your SEO.  There are many plagiarism checker tools available that can check your website for duplicate content.
8. Check Load Speed of your Website
The speed that your website loads is an important factor when it comes to rankings in the SERPs.  Google gives preference to fast loading websites because slow load times take away from the user experience.  A faster loading time will help your website rank higher in the SERPs.
You can check the loading speed of your website with the PageSpeed Insights tool from Google.  Simply enter the URL of your website into this tool and it will analyze the load speed.  If your website is not loading fast enough, bring this issue up with your web developer.  Remember, your website should have good load speed times on desktop and mobile devices.
Ensure Good SEO with a Digital Marketing Agency

The steps outlined above are relatively easy to follow and they can give you a good idea of the state of SEO on your website.  Complete SEO audits can have a direct impact on the ROI of your website as you can identify and fix problems that may be hurting your rankings.
The best way to ensure that your website is properly optimized is to work with an SEO professional like Proceed Innovative.  Our experts provide complete SEO services to ensure that your website is fully optimized for better rankings and ROI.  We start our services with a free website audit to determine your website's current visibility in the SERPs and identify opportunities for improvement.
You can contact Proceed Innovative to learn more about our SEO services or give us a call at (800) 933-2402.