Every business needs a website to increase their online presence which helps boost sales and leads and grow their customer base.  However, building and maintaining a website can be a difficult task, especially for those who don't know code or understand how to use content management systems (CMS) to build and edit websites.  Fortunately, there are CMS options like WordPress that make it easy to design and maintain a website.
In the past, websites were built more or less from scratch using coding to create the design and features.  Now there are multiple CMS options that allow users to design, build, and edit websites much easier without knowing how to code.  With these systems, the coding is built in, and users manage edits and updates using a friendly dashboard.
The easiest CMS to use that you can consider for your website is WordPress.  In this guide, we will explain WordPress and its features as well as why WordPress is better than other CMS options.
If you would prefer to work with a professional to design and build your website, Proceed Innovative provides complete web design services.  We build all of our websites using WordPress which means that you will be able to access the WordPress dashboard for your website to make some updates and changes yourself.
What is WordPress?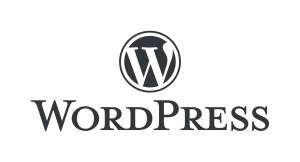 WordPress is a popular content management system (CMS) that is used to design and build websites and blogs.  This CMS is easy to use for website updates and management without any knowledge of coding or programming.  More than 40% of websites on the internet are powered by WordPress.
WordPress was originally created as a blogging platform and has since become a comprehensive CMS that can be used to build and maintain stunning SEO friendly websites.  There are many features within WordPress that give users seemingly endless options when it comes to designing and customizing a website.
The following are some pros of WordPress:
Easy to design and build: As mentioned above, you can build entire functional websites on WordPress without knowing a single line of code. After installing WordPress, you will be able to start developing and publishing content and adding plugins to give your website more features with little to no technical expertise.
Plugins and add-ons: There are many free and paid plugins and add-ons available for WordPress that will help you customize your website. The plugins range from being really easy to use to requiring a bit more technical knowledge to implement.
SEO friendliness: It is important to build and design your website with SEO principles in mind so that it has a better chance of ranking well in the search engine results pages (SERPs). WordPress has built in SEO features and plugins that will analyze your content and keywords to help you abide by SEO best practices.
Flexibility: With more than 50,000 plugins available, you can add any feature you want to your WordPress website. If you have an idea for something to add to your website, search the plugins and add-ons for a way to do it.  If you aren't sure how to add something to your website, you can work with a web design professional with experience using WordPress.
Security: WordPress and all other CMS require protection and maintenance, and regular updates. A web design professional can help manage your WordPress account and keep your website secure.
Hosting: WordPress websites can be moved easily to a new hosting while many other CMS cannot.
Community: WordPress is an open-source CMS which means that users can create plugins and add-ons that can be added to the system. There is a large community of people who use WordPress and contribute to its development with plugins and add-ons.  If you are having any issue with your website on WordPress, people from this community can help you find an answer.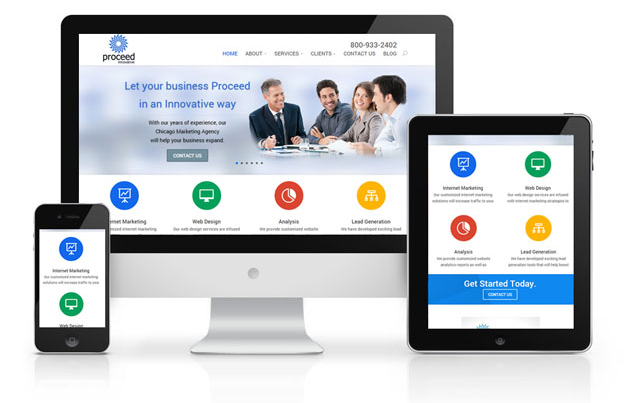 WordPress has many features that can help you easily build the website you envision.  However, there are a few things with WordPress that could cause issues:
Complex modifications: While you can do a lot to your website using easy plugins and templates, there are some modifications that may require some level of PHP and CSS knowledge. This is why it helps to work with a web design professional that can provide technical support when needed.
Plugin aggravation: If you have too many plugins working at once on your website, it can slow your website down and affect its performance.
Safety issues: WordPress is pretty secure, but its open-source nature leaves it somewhat vulnerable.
The positive features of WordPress outweigh the potential problems which is why WordPress is the most used CMS and trusted by major institutions and Fortune 500 companies.
Choosing a CMS for your Website
While WordPress is the most commonly used CMS, there are other CMS options available that you can use to build and manage your website.  Consider the following when deciding which CMS to use:
Cost: Consider costs as not all CMS options are free. If you plan on working with a web design professional to help build and manage your website, consider these costs as well.
Simplicity: Choose a CMS that is simple for you and your staff to use. If you have little to no technical expertise, choose a CMS that does not require technical expertise.
Layout: Use a CMS that offers many options when it comes to layouts and templates so that you can build a truly unique website that stands out from your competitors.
Adaptability: CMS platforms with well-integrated add-ons and plugins are much easier and efficient to use.
eCommerce: If your website will offer an online store, it is important for the CMS you use to have eCommerce integration.
Security: Security is important so make sure your website and data are protected. Choose a CMS that offers good security features.
Community: If there is an enthusiastic community around the CMS that you choose, then you will be more likely to get support when you need it.
WordPress and Its Competitors
There are multiple CMS options that you can use to build and maintain a website.  Each CMS has its advantages and disadvantages, and some require a certain degree of technical knowledge.  The following are the main competitors of WordPress and how they compare to WordPress.
Joomla
Joomla is the second most popular CMS behind WordPress.  It has good SEO features, it is mobile friendly, and multilingual.  You can also get some free extensions and add-ons for Joomla and there are paid extensions available as well.  However, Joomla is more difficult to use than WordPress and its SEO features are not as good.
The major disadvantage when it comes to Joomla in comparison to WordPress is that it is more complicated to use for creating pages and managing content.  There are also not as many options within Joomla to customize your web pages as there are in WordPress.
The other disadvantage to Joomla is its SEO capabilities.  In Joomla, you need to take advantage of every SEO option within the CMS to get good SEO results, and the SEO plugins do not provide any feedback.  With WordPress, you can manage the SEO of your website with an SEO plugin.  With this plugin, you can optimize each page of your website and get feedback from the plugin to improve your keyword usage, titles, and meta descriptions.
Drupal
Drupal is the third most popular CMS behind WordPress and Joomla.  The main advantages of Drupal are that it has more options for you to customize your website, and sites on Drupal run faster.  However, you need solid knowledge of HTML, PHP, and other programming languages to take full advantage of Drupal's options.
The interface for Drupal is more complicated than the interface for WordPress and it is difficult to use without knowledge of programming languages.  WordPress has an interface that is much easier to use and allows users to create and manage customized web pages without needing to know programming languages.
Squarespace
Squarespace is a CMS that you must pay for per month, and your payment covers the domain name, hosting, templates, and support.  There are two main versions of Squarespace, the Standard version which is ideal for users who do not know programming languages, and the Developer version in which you can integrate and edit the code.
While Squarespace does provide themes, templates, and tools that you can use for your website, it doesn't offer nearly as many options as WordPress.  You can find thousands of free and paid templates on WordPress, and they are more customizable than the templates for Squarespace.
Wix
Wix is a CMS that allows users to build websites with drag and drop features.  It is relatively easy to use, but you have to pay to get additional options that do not come with the free version, and it is not exactly clear what you get with the paid version of Wix.  Also, their templates are not the best.
With WordPress, everything that Wix makes you pay for you get for free.
Craft CMS
Craft CMS is a new CMS with a simple interface.  This interface provides everything needed to build a website, so plugins are not necessary. However, Craft CMS is a bit more complicated to use than WordPress and also less stable.  Because Craft CMS is relatively new, there is not a big community which means there is little support available if something goes wrong.
Web Design Services Using WordPress from Proceed Innovative
WordPress is by far the most popular CMS for building and maintaining websites because it is easy to use, offers many options, SEO and mobile friendly, flexible with plugins and add-ons, and has a solid community that can provide support.  The best part about WordPress is that this CMS is free, and you will only have to pay for the hosting of your website and for certain add-ons and plugins.
If you are still hesitant to build your own website, you can work with our web design professionals at Proceed Innovative.  We will build your website using WordPress and create a unique design that is SEO friendly and mobile friendly.  You will also have access to the back end of your WordPress website so you can quickly make changes with the easy-to-use interface.  Our professionals are also responsive to any problems you may have with your website so we can fix the issue and have your website up and running.
You can contact Proceed Innovative by calling (800) 933-2402 or filling out a contact form to learn more about our SEO web design services. Check out some recent web design projects.