Digital marketing is crucial for the success and survival of a business as most consumers begin their buying journey online.  Whether you offer products or services, chances are that more people than not start their search for what you offer with an online search.  Having an effective digital marketing strategy in place is a must so that your business can be found by those searching for your products or services.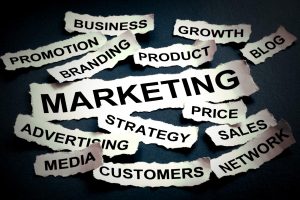 A good digital marketing strategy should consist of many facets, including web design and search engine optimization (SEO) for your website, social media, paid advertising, and email newsletters.  Each of these facets should work together with the goals of increasing your online visibility and driving more traffic to your website.  Effective digital marketing will also help improve your rankings in the search engine results pages (SERPs) which will increase organic traffic.
The important thing to remember about digital marketing is that trends are constantly evolving and strategies that were once effective may become less effective.  It is beneficial to review your digital marketing strategies to evaluate what is working and what is not so that you can adjust accordingly.  It is also important to remember that even when employing effective digital marketing strategies, so are your competitors and they are trying to climb up in the rankings just like you.
The challenge with digital marketing is to not only make sure your business is visible, but also stand out from the rest of your competition.  In this guide, we will discuss the best SEO marketing strategies that will help you outsmart your competition and gain an edge.  You can also help ensure that your business is putting forth the best digital marketing campaign by working with a digital marketing agency.
Why Staying Ahead of Your Competition is Important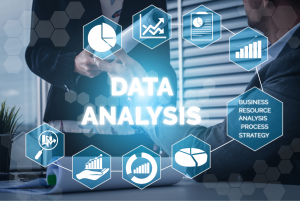 Your competitors will also be engaging in digital marketing which makes it important to improve and maintain your digital marketing efforts so your business can be found.  The pressure is higher than ever to keep up with your competition as failing to stand out will cause you to lose business.
Even if you reach your goal of getting the top ranking in the SERPs for your keywords, you need to keep up your efforts to maintain that position.  Rankings are never permanent and you can easily be knocked from the top spots by your competitors.
The trick to effective digital marketing is to gain an edge on your competition so that you stand out and can defend your rankings.  The following are SEO marketing strategies that will help you outsmart your competition.
Competitor Analysis Audit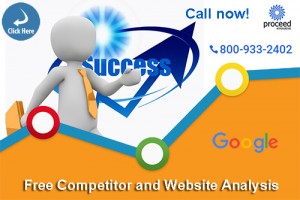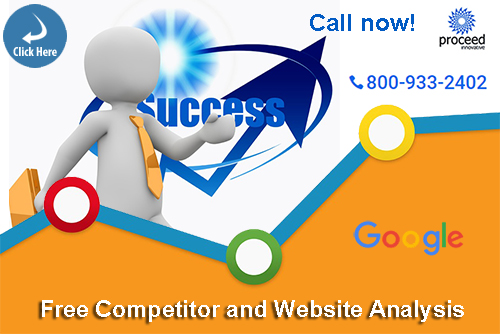 The first thing you need to do to ensure you stand out from your competitions is determine what your competitions is doing.  You can see what your competitors are doing with their digital marketing by running a competitor analysis audit.
An audit will help point out the strengths and weaknesses of your competitor's marketing efforts as well as the performance of your digital marketing in comparison.  You can then identify the gaps between you and your competitor and find opportunities where you can fill the gaps and improve your digital marketing efforts.  A competitor analysis will give you a better idea of what you have to do to improve your digital marketing strategy.
Stand Out from Competition
Gaining insight into what your competition is doing may tempt you to copy what is working with their campaign.  However, the better strategy is to identify the gaps and determine how you can fill them in a way that helps you stand out.   One way to do this is to identify an area of weakness and turn this into one of your strengths.  Copying the successful strategies of your competitors too closely will put you in the mix with them which makes it harder to stand out.
Diversify Marketing Channels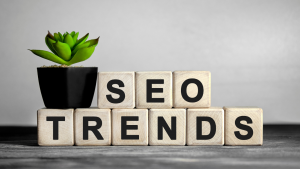 Over the last several years, including more marketing channels have become part of a successful digital marketing strategy.  These channels include various social media platforms, blogs, and more.
You should incorporate several marketing channels into your strategy, including channels where you are most likely to find your audience.  The best scenario is finding a channel where you have potential customers but is underutilized by other businesses within your industry.  The goal is to reach potential customers to increase your revenue, simply getting exposure on several different channels will do little good if they are channels that do not include your audience.
Incorporate Voice Search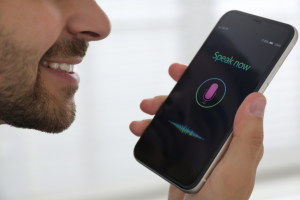 While voice search is not an official part of Google's algorithm, consumers do engage in voice searches on their smartphones and devices like Siri and Alexa.  Optimizing your content for voice search queries by making the content more direct and conversational will help you capitalize on this trend.
Create Video Content
Video content is the most consumed type of content on the internet and there are many platforms where businesses can share their videos.  Making your own videos that showcase your products or services is an effective way to increase engagement and get people familiar with your brand.  It is also very easy to make videos using available technologies such as smartphones and video editing software.
Once you have created good video content, there are several platforms where you can post your videos to reach your audience.  You can post videos on social media platforms like LinkedIn, Facebook, and Instagram and you can also create and promote your own YouTube channel.  Make sure to promote your videos and track their performance after posting them.
Create Interactive Content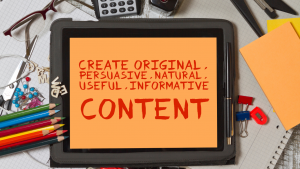 You can further engage your audience with interactive content including contests, polls, questionnaires, and games.  This type of content encourages audience participation and the input they provide when interacting with this content can be very valuable for learning more about what your audience wants and what makes them excited.
Prioritize Customer Retention
Once you gain more customers through your digital marketing efforts, you should prioritize retaining your customers.  Retaining your customers costs much less than gaining new customers and longtime customers bring a lot of value to your business.  You can keep your customers by offering incentives like loyalty programs, excellent customer support, bonuses for referring new customers, and more.
Spend Where Necessary for Good Results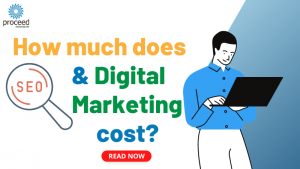 While it is possible to run a digital marketing campaign on a budget with various tools and technology available, digital marketing does take a monetary investment to ensure a level of success.  You should not be afraid to spend money where necessary to put your digital marketing efforts over the top.
There are several areas where you can spend money to improve your digital marketing campaign including paid ads, web design, graphic design, and content creation.  You can also devote some of your budget to working with a digital marketing agency to help implement and maintain your campaign.  Spending more money on your digital marketing efforts will yield more rewards and help you stay ahead of the competition.
Incorporate Several Marketing Strategies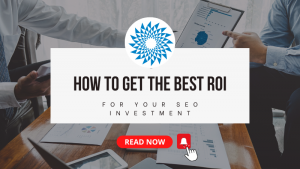 As mentioned above, your overall marketing strategy should consist of several different tactics that work together to achieve your marketing goals.  You can gain a competitive advantage by using tactics that your competitors aren't.  The following are marketing tactics to consider:
Local SEO: If your business serves a local area, it helps to optimize your website and paid ads for your service area. Optimizing your Google Business Profile will also help with local SEO.
Email marketing: Email marketing has been around since the early days of the internet, and it is still one of the most cost-effective digital marketing strategies. Creating a regular email newsletter allows you to give important information and offers directly to your customers.
Video marketing: As mentioned above, video marketing is highly effective at engaging your audience. You should especially consider video marketing if other businesses in your industry are not taking advantage.
Marketing automation: Marketing automation that uses AI like chatbots can help get potential customers involved and generate good leads so your sales team can reach out to them at the right time.
Content marketing: We have already discussed videos and interactive content, but you cannot forget about the importance of on-page content and blogs. Your website should have high quality content on every page and including a blog on your website gives you the opportunity to create fresh content regularly for your audience..  All of your content should be optimized for SEO.
Retargeting: Retargeting will show ads to those who have visited your website which can be a great complement to your other marketing tactics.
Publish Reviews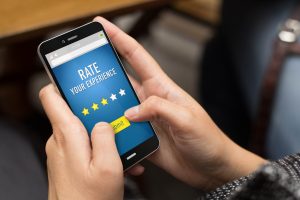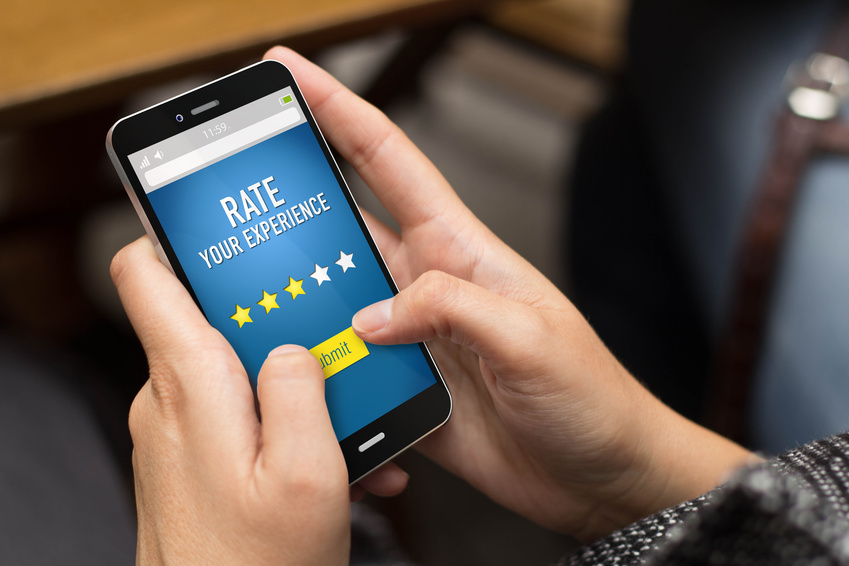 Consumers put a lot of trust into online reviews which makes it important to always encourage your customers to write reviews and post them.  Good reviews prove to potential customers that your business is committed to providing quality products or services and that you meet customer expectations.  You can post reviews on your own website and you should encourage customers to write reviews on third party websites as well.
Build a Community on Social Media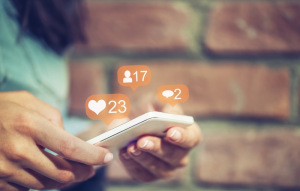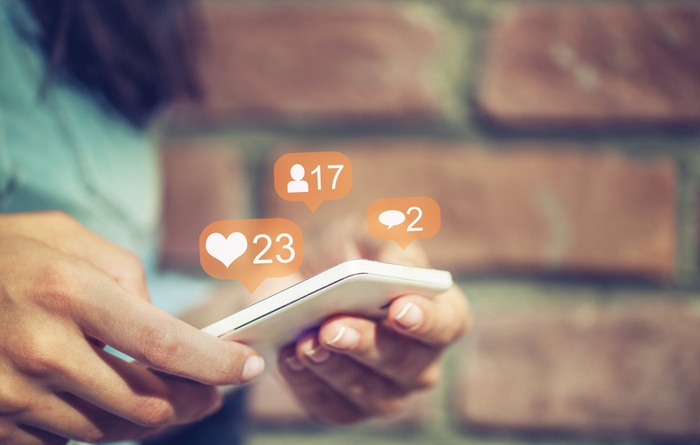 Social media platforms give businesses the capability to build an online community around their brand.  You can create groups on platforms like Facebook where you can have a conversation with your audience and respond to their questions or concerns.  The feeling that customers get while being part of this group will make them feel closer to your brand and strengthen brand trust and loyalty.  You will also be able to learn a lot about your audience which will help you better serve them.
Influencer and Affiliate Marketing
Many industries have influencers and those considered authorities and they often have a highly engaged following that puts a lot of trust in them.  Targeting an influencer within your industry can help expose your brand to a new group of potential customers and build trust.
Some industries do have influencers with large audiences that you can target.  If your industry is more niche, it is still worth targeting micro-influencers as they do tend to have highly engaged audiences.
Make the Buying Journey Easy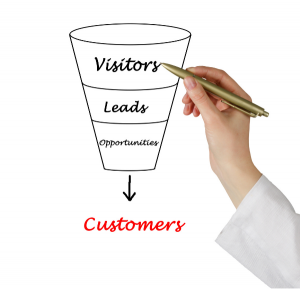 The goal of your digital marketing campaign is to get your potential customers to convert to paying customers.  Making the buying journey as easy as possible for your customers will improve your conversion rate.
You should create a seamless journey with as few obstacles as possible from when a potential customer first encounters your brand to when they make a purchase.  You can do this by making sure your website is user-friendly with easy navigation and optimizing your checkout process.  Creating an easy path to purchase will encourage customers to come back instead of making their next purchase with a competitor.
Digital Marketing Services from Proceed Innovative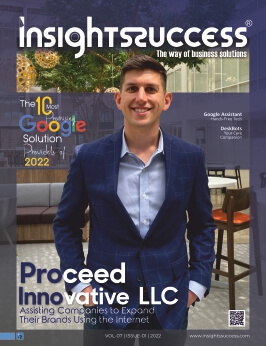 You should think of your digital marketing campaign as a way to not only increase visibility and engagement, but also to differentiate yourself from your competitors and stay a step ahead.  Implementing these strategies will increase engagement while showing your audience why they should trust your brand which will lead to conversions and customer retention.
While some businesses may have the knowledge and resources to manage their own digital marketing effectively in-house, many businesses do not.  If your business could use some outside help to put your digital marketing campaign over the top, talk to our professionals at Proceed Innovative.  Our SEO marketing experts will work with you to understand your marketing goals and we can help implement a marketing strategy to achieve your goals.  Our digital marketing services include web design, SEO, content marketing, and paid ad management that will help increase your online visibility and brand awareness.
You can call Proceed Innovative at (800) 933-2402 for more about our digital marketing services.