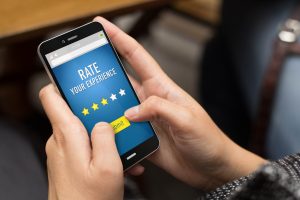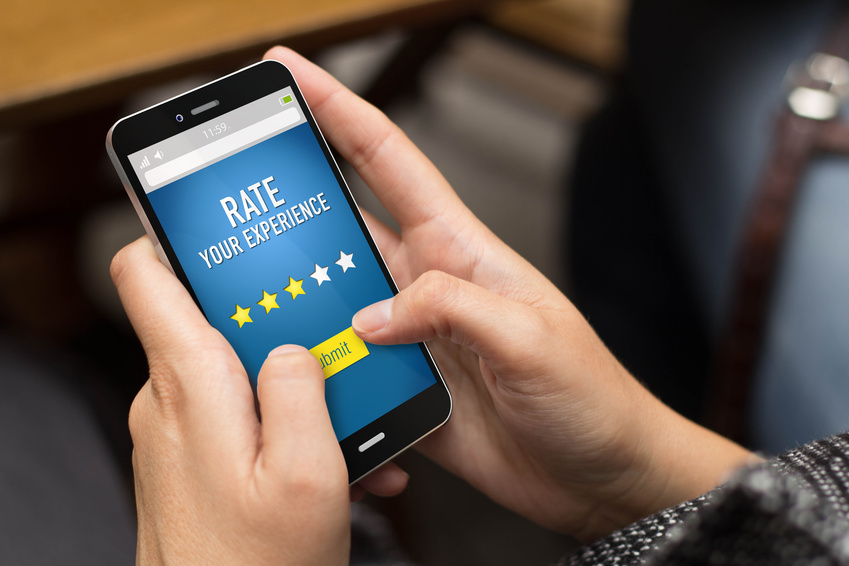 Customer feedback has always been important for businesses that want to provide the best possible products and services.  In the past, the reputation of a business relied mostly on word of mouth and reviews through customer surveys.  Now with many outlets online for people to write reviews of products and services including Google and Yelp, it is easier to get reviews from more customers and for users to access these reviews to help make decisions.  While it is easier than before, getting your customers to write reviews still can be a difficult task because they must take the time and the effort to write about their experience.
Why are Customer Reviews Important?
The main reason why online customer reviews are so important for your business is because people use them when making decisions.  In fact, 90% of customers say that they have made purchase decisions based on good online reviews according to a Zendesk survey.  A Consumer Review Survey from BrightLocal presented these statistics on the importance of online reviews:
Around 90% of consumers had read customer reviews online in the previous 12 months when making a buying decision.

39% said they regularly read reviews.

88% said that online reviews are as trustworthy as personal recommendations.

Around 70% act after reading positive online reviews.
Clearly, most consumers looking online for a product or service include customer reviews as part of their research.  The online reviews for your business play a key role in your online reputation.  Positive reviews help improve your brand reputation and build trust among current and potential customers.  Therefore, it is very important to encourage your customers to write reviews and to use these reviews to help build your online reputation.
How to Encourage Customer Reviews
The biggest challenge with online reviews is getting your customers to write them.  Reviews are typically written by a small percentage of customers and it is tricky to convince more customers to submit a review.  The following tips will help you get more positive reviews from your customers:
Ask for Reviews:

Sometimes all you have to do is ask. Tell your customers that your company values their feedback and provide links to your Google My Business, Yelp, or BBB profiles on your website so they can write an online review.  You can also use social media platforms such as Facebook and Twitter to reach out to your customers for reviews.
Save Voluntary Reviews: Occasionally, a customer that has a great experience will go out of their way to send a positive email or direct message through social media. Make sure you save these messages because they are excellent, authentic customer reviews.  You do have to ask the customer for their permission before sharing their message online.

Encourage Social Media Sharing:

Customer reviews on social media have as much of an impact as Google reviews or Yelp reviews. Encourage customers to talk about their positive experience on Facebook or Twitter.
Follow-Up: If you recently provided a service or had a customer make a major purchase, follow up with them to politely ask about their experience. If they give you a good response, encourage them to write an online review.
Monitor and Respond: Responding to reviews is a great way to engage with your customers and show them that you value their feedback. You should always monitor your online reviews and respond to both positive and negative reviews to manage your online reputation.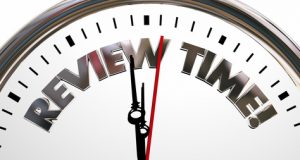 Managing Your Reviews and Online Reputation
As mentioned above, online reviews are a major part of your brand reputation which makes it important to always monitor and respond to your reviews.  However, customers can write reviews 24 hours a day on one of many different outlets.  Responding to online reviews is challenging, but these tips can help:
Encourage Continued Feedback: Creating a dialogue with your customers will keep you tapped into what they are saying about your business. You will be able to respond to any issues before someone writes a negative review and show your customers that you care about their feedback and concerns.  Some effective ways to encourage ongoing feedback include direct face-to-face or over the phone contact, personal emails, online surveys, and online contact forms.
Respond to Positive and Negative Reviews: Customers that leave reviews like getting feedback from the company. For good reviews, just a simple "thank you" works.  For bad reviews, you must respond because negative reviews can have an impact on your online reputation.  Try to work out the issue with the customer directly and don't be afraid to offer a refund or discount to make the customer satisfied.  Negative online reviews can do more damage than a refund.
Work to Prevent Bad Reviews: The best way to stop bad reviews is to provide great customer service and encourage immediate feedback from your customers. This way they can express their concerns to you directly and you can resolve them before they write a negative online review.  Customers are more likely to write bad reviews if they believe they are being ignored.
Take Comfort in Numbers: When it comes to responding to negative customer reviews, there are some people who just cannot be satisfied. If you have many positive reviews and only a couple negative reviews and it shows that you tried to respond, many consumers will assume that the negative reviews were written by difficult people.
Seek the Help of a Professional
Online customer reviews are crucial for your business because most consumers make buying decisions based on the reviews and many like having an outlet to share their experience.  These online reviews can also help you engage with your customer base and understand their concerns while improving your customer service and online reputation.  However, it can be difficult for companies to constantly monitor their online reviews and manage their online reputation.
Proceed Innovative can help you manage your business online reputation as part of our local SEO and mobile SEO services.  These services include management of Google local profiles and other outlets where customers can leave reviews and respond with feedback.  We will also ensure that websites with your reviews appear in the search results for your business on computers and mobile devices.
Call us at (800) 933-2402 to learn more about how our SEO experts can help you manage your online reputation.