The SEO landscape is dynamic.  Trends in SEO are constantly changing due to Google algorithm tweaks and updates as well as changes in consumer behavior.  It is important for businesses and SEO marketers to be aware of the latest trends so that SEO marketing strategies can be adjusted to get the most from their campaigns.
Now that 2022 is nearing its end, it is an ideal time to explore the SEO trends from the past year and discuss the new trends you can expect in 2023.  Getting out ahead of these trends will improve your digital marketing efforts for next year and give you an edge on your competitors.  You can also work with a digital marketing agency that specializes in providing SEO services to ensure that your digital marketing campaign is in the hands of professionals who understand the SEO landscape.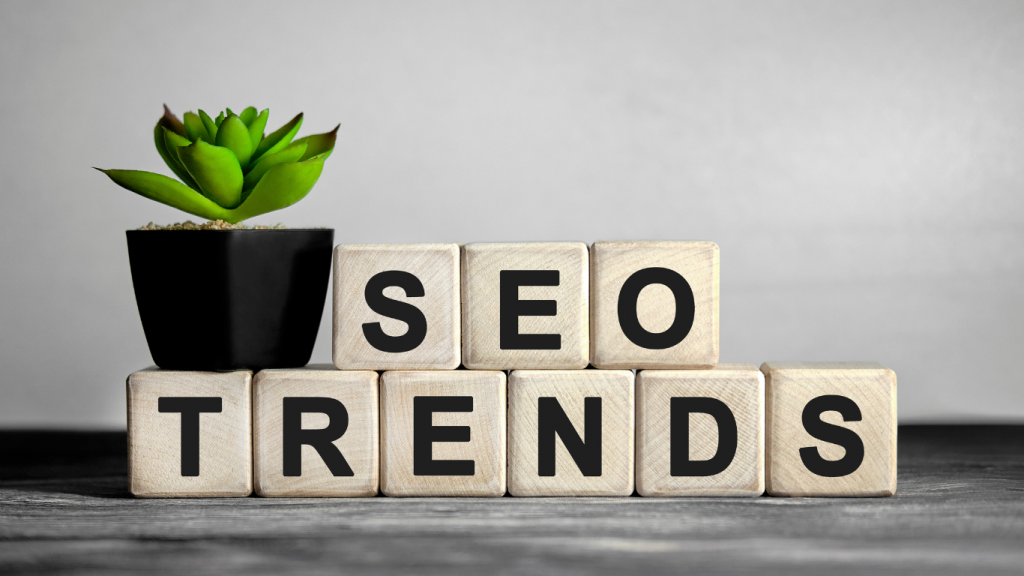 SEO Trends from 2022
In the past year, the SEO trends have shifted to emphasize the importance of omnichannel interactions, customer experience (CX) focused strategies, and data collection.  These trends looked strong in 2022 and should be a part of your SEO strategy moving forward.
Omnichannel Interactions
Google launched its Multitask Uniform Model (MUM) in May 2021 which uses and improves upon the multilingual capabilities of its language processing AI Bidirectional Encoder Representations from Transformers (BERT).
One thing MUM can do is mine data from non-textual content like videos and audio.  This gives marketers an opportunity to get insights on the performance of their non-textual content which can help them improve their content to better answer user search queries.
Data Analysis
More businesses are emphasizing the importance of data analysis to track and adjust SEO campaigns and show the ROI from their efforts to the decision makers in their companies to justify their investment.  The uncertain economy created by the pandemic has led to layoffs and budget cuts that could affect investment in digital marketing.  Marketers need to provide data that shows the results of their efforts, and they need advanced tools to do it.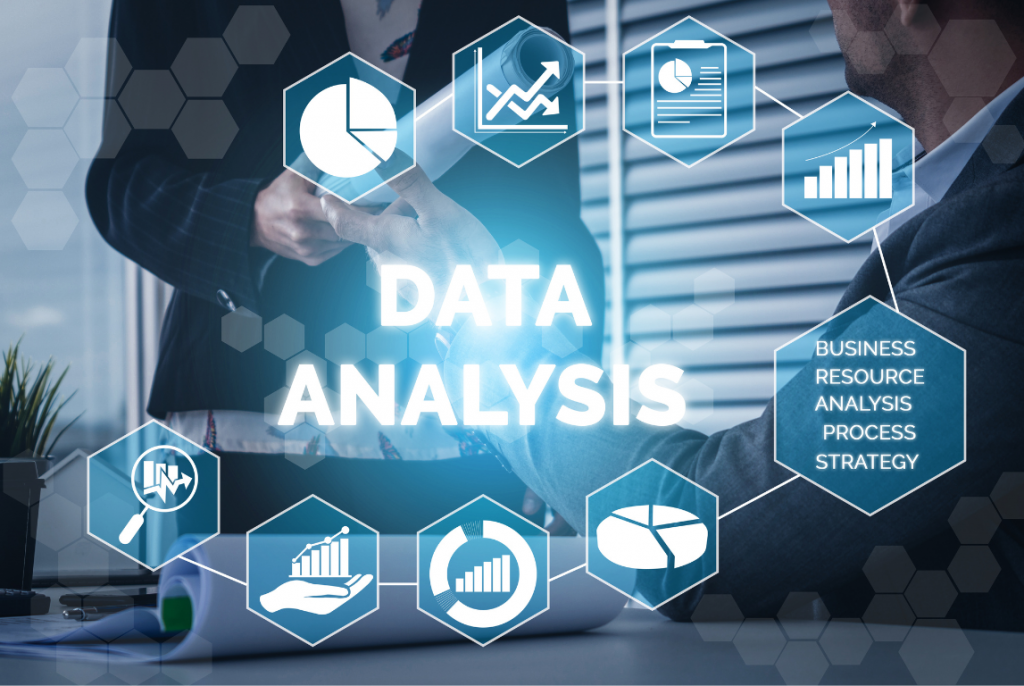 More data analysis tools are incorporating artificial intelligence (AI) and machine learning (ML) to provide data on a range of key performance indicators (KPIs) such as website traffic and potential revenue gains.  The incorporation of AI and ML in data analysis tools is expected to continue growing into 2023.
Customer Experience Focus
Creating a great customer experience (CX) on your website is beneficial as customers are more likely to buy from businesses that provide them with an excellent experience.  In order to improve the CX quality, you need to make sure your website functions properly and create content that answers their search queries.
Starting in March 2022, Google's Core Web Vitals determine what websites appear in the search engine results pages (SERPs) and scores the user experience of each website.  Mobile friendliness and Cumulative Layout Shift (CLS), the measure of unexpected movement while scrolling on a website, are a couple of the factors that determine page experience rankings.  Monitoring Core Web Vitals can help marketers get a better idea of how experience rankings are determined to help create a better user experience.
Google Discover was also launched by Google in early 2022 to evolve query-less searching by combining content based on a specific user's browsing history.  Old articles may appear with new articles which means new and old content can be optimized and have an effect on SEO performance.  It is still important to produce new content, but Google Discover will continue to take a holistic approach which gives value to older content in users' browser history.
SEO Trends to Expect for 2023
The trends discussed above gained momentum in 2022 and should be incorporated into your SEO strategy for 2023.  You should also pay attention to the following trends so you can improve your SEO performance in the next year.
Link Building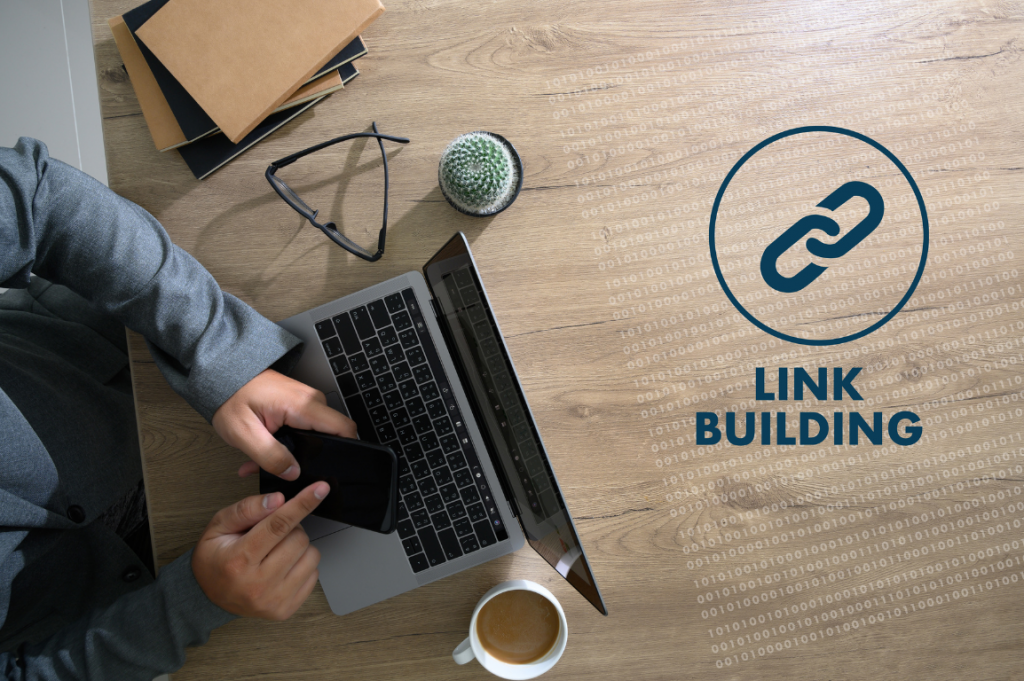 Link building has always been an important factor in determining search engine rankings, but you cannot just link to any web page or directory and expect it to improve your rankings.  It is best to link to a few authoritative websites as the authority of the website you link to matters a lot more than the number of links you build. You should focus on getting a few links from authoritative websites that are relevant to your website to help improve your rankings in the SERPs.
CTR Over Top Ranking
The top organic ranking in the SERPs has always been the coveted position as this ranking got much of the search traffic.  However, the top organic result is now buried under ads, featured snippets, and question boxes.  Instead of trying for that number one spot, focus on your click through rate (CTR) instead.
You can improve your CTR and get people to your website without being the top result by writing effective headlines and meta descriptions and using Facebook and Google ads.
Create Content for Real People
Each year, Google takes additional steps to emphasize user experience and websites that provide content that satisfies what real people are searching for rank higher.  It has always been part of SEO to write for the search engines, but you should focus on creating content for the real people that visit your website over the search engines themselves.
The best way to do this is to create content that answers questions and queries better than other websites.  Compelling content that users find valuable will keep them on your website longer which helps boost your rankings.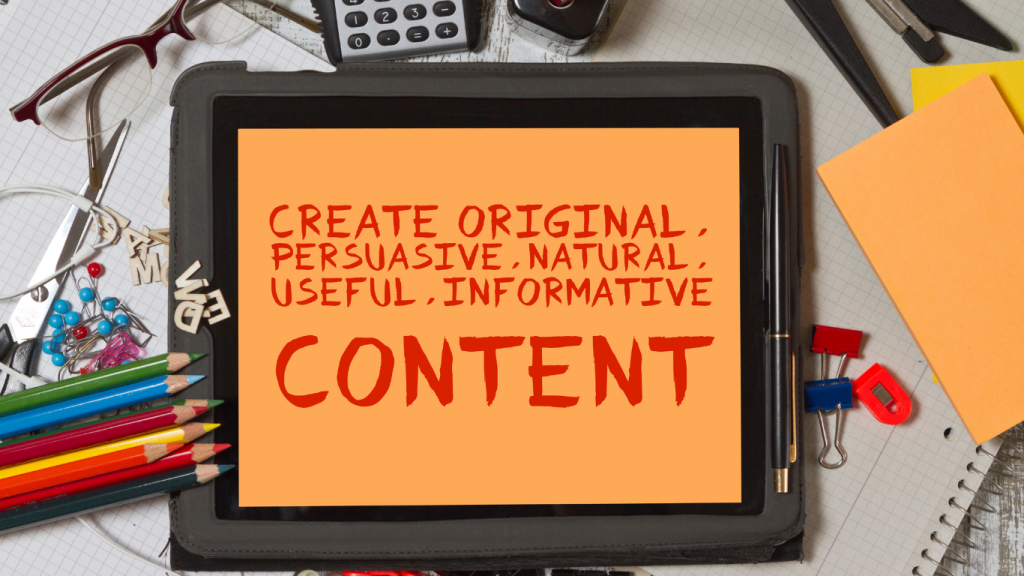 Create Long-form Content
Writing longer blog articles and including more content on each page will help you generate more organic traffic than average length content.  Longer content also takes longer to read which keeps users on your website and improves your rankings.
Featured Snippets Will Improve
Featured snippets began as a feature for mobile optimization, but they started to cause confusion as the same source of a featured snippet would then appear again in the organic search results.  Users started mistaking featured snippets for ads and clicked on them less.  Google has since eliminated the duplicate results and created different types of featured snippets to better answer different types of search queries.  This will make getting featured snippets a more effective way to draw more traffic to your website.
Predictive Search Improvement
The autofill function on Google as been around for a while, but predictive search is becoming more sophisticated with the incorporation of Google Discover, a feed that sends relevant articles and visitors to mobile users.
Bigger Role for Image Optimization
Image optimization has always been important, but Google is giving it a larger role in determining user experience and rankings.  Make sure images on your website are high quality and load fast, or you could experience an increase in bounce rate.  You should also use relevant alt tags and optimize the image file name.
Remember EAT for Effective Content
Quality content has always been the most important factor of SEO.  For 2023, you should form a content strategy that matches the content created with the search intent of your audience.  Keeping the EAT framework in mind can help guide your content creation:
Expertise
Authority
Trustworthiness
Use various types of content, including textual content, audio, and videos, to demonstrate your expertise and build authority and trustworthiness with your audience.  You should also make sure that all content you create is original and prioritizes the needs of your audience over that of search engines and promotional requirements.  Your content strategy will be more effective when you stick to your area of expertise.
Keyword Research
Keyword research has long been done to find relevant keywords to optimize content with the goal of appearing high in the SERPs.  However, as we discussed above, getting a top spot in the organic search results does not have the CTR it used to as featured snippets, shopping links, question boxes, and local packs divert clicks away from the top organic results.
For 2023, shift the focus of your keyword research to finding the write keywords for different search elements such as question boxes and featured snippets.  This will help your website appear in more than just the organic results and help increase your CTR.
Web Design Optimization
The design of your website should be optimized to provide the best possible user experience.  This means that your site should be fully functional on different browsers and operating systems, have easy to use navigation, and good loading speeds.
Mobile Optimization Still Important
The majority of Google searches are done with mobile devices which is why Google now does mobile-first indexing, meaning that the mobile versions of websites are what Google prefers to index.  Your website must be mobile responsive so that it loads and displays properly on all mobile devices.
Optimize for More than Google
Google still dominates when it comes to search engines, but other search engines and platforms are slowly gaining a bigger share of the market.  While Google should remain the main focus, you should also consider optimizing for search engines like Bing, Yahoo, and DuckDuckGo.  Websites like Amazon, Facebook, and YouTube are also used as secondary search engines to find brands.  Improving your visibility on these websites will supplement the traffic you get from Google.
Importance of Semantically Related Keywords
Semantic keywords are keywords that are semantically related to your main keywords, and they are given weight by Google because they help determine search intent.  Using semantically related keywords to optimize your content can help improve your rankings.
Importance of Structure Data
Using structured data to build your web pages helps search engines like Google get a better understanding of what your page is about and enables special search result features.  Google emphasizes the importance of structured data as it can deliver rich search results and improve visibility in the SERPs which can improve your CTR.
BERT
Google's Bidirectional Encoder Representations from Transformers (BERT) helps make search queries more conversational by helping computers better understand human communication which allows Google to better understand the context of a search.  BERT uses machine learning and natural language processing so Google can better understand intent, and it can do it in more than 70 languages.
It is important to create relevant, useful content that answers search queries based on user intent so that your website is BERT friendly.
Voice Search for Local SEO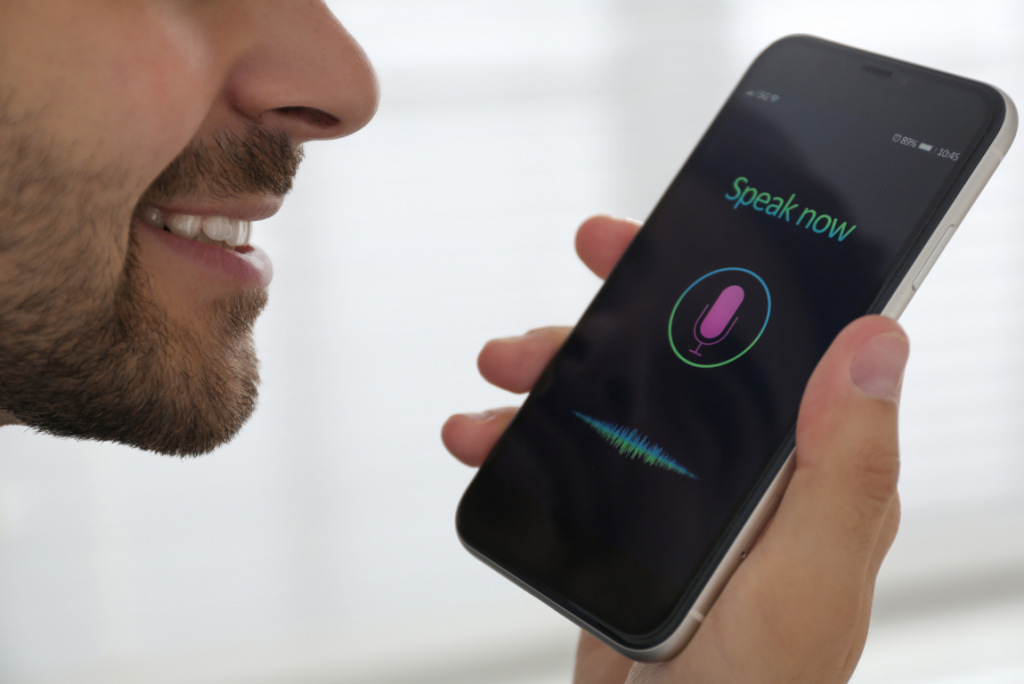 The importance of voice search continues to increase, and it is especially important for local SEO.  What you need to remember is that people use different keyword phrases when doing voice search as it is more conversational compared to queries that are typed.  Your website and Google Business Profile must be optimized with keywords more conducive to voice search to capture more of the audience that uses this function.
SEO Services from Proceed Innovative
The SEO landscape is constantly evolving, and it is important for business and marketers to understand the new trends to capitalize on their digital marketing efforts.  Taking the SEO factors mentioned in this guide into consideration will help you improve your SEO strategy and be ready to increase your web traffic, leads, and conversions in the new year.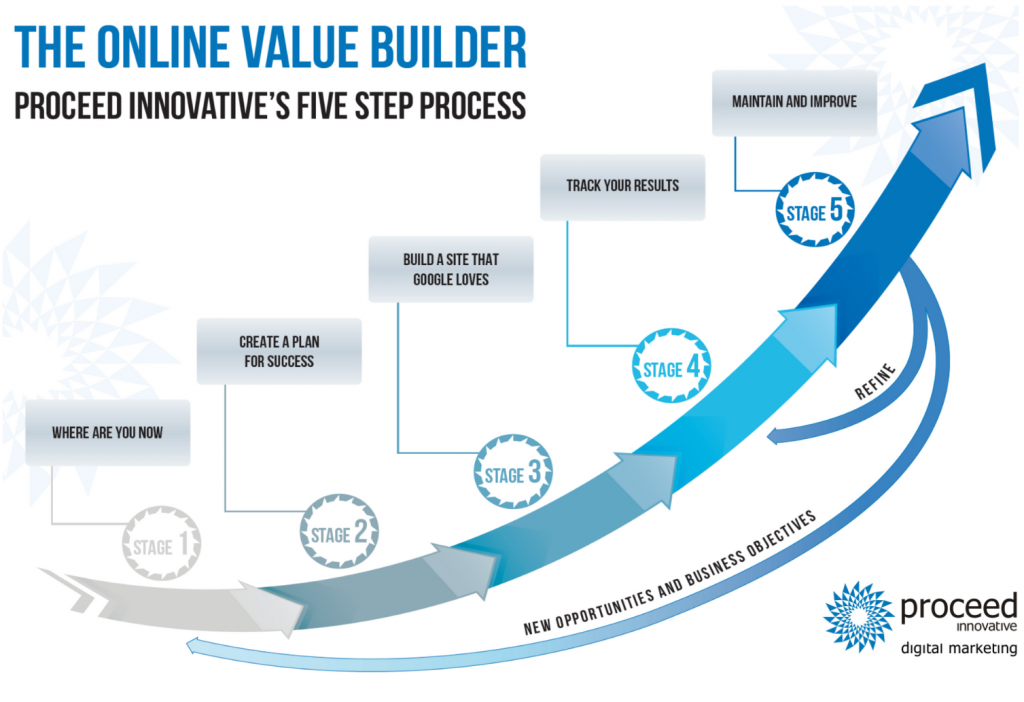 One of the best ways to ensure that your SEO strategy is effective is to work with a digital marketing agency that understands the current SEO landscape and can help you get the most from your marketing efforts.  Proceed Innovative is a full-service digital marketing agency that provides complete SEO services to help our clients grow their business online and generate more sales opportunities.  We will take the time to understand your business and your marketing goals to create a multi-faceted SEO strategy with proven methods to achieve your goals.
You can call us at (800) 933-2402 to learn more about our SEO marketing services.