Experts in the field of SEO and internet marketing have been saying this for the past couple of years; voice search is quickly growing and becoming the main way that people search online.  In fact, 72% of people who own devices with voice user interfaces (VUIs) are already using these devices each day for voice searches.  These devices make it very easy to quickly search for anything online, including products and services from local businesses.
In 2016, Google CEO Sundar Pichai said that 20% of all Google search queries are done with voice search.  ComScore predicts that as much as 50% of online searches will be done with voice search by 2020.
Voice search has not yet overtaken traditional search, but its growing prevalence has changed the way that people search online.  It is very important for local businesses to understand how voice search is changing how people look for businesses online so they can optimize their website and marketing strategies to attract more traffic from those using voice search.
In this guide, you will learn more about voice search habits and the VUIs that people use for voice search, as well as how to optimize local SEO strategies to put your business in the best position to succeed in the changing landscape of online search.
Identifying the Opportunity

The majority of voice searches are done on mobile devices which makes them local in nature.  This is very important for businesses to understand if they are trying to attract a local audience.  However, it is also important for business to note how voice search has expanded beyond local mobile searches with the integration of VUIs in more devices.  People running Windows 10 can use Cortana for voice search, other devices like smart TVs and video game consoles also utilize voice search, and devices like Google Home and Amazon Echo are becoming much more popular.
While people search for local businesses on all of these devices, smart phones and smart speakers like the Amazon Echo are used the most.  These devices present your business with the best opportunities to attract a local audience, making it important to understand how users interact with these devices and where each device pulls its information.  Smart phones and digital assistants use advanced artificial intelligence software that interact with the users to better understand the intent of their search which makes voice search queries more predictable.
There is a clear opportunity for local businesses to act on the growing trend of voice search.  Each of these devices pulls its information from the internet, so its important to have your website and business listing fully optimized for search.  Understanding what your audience searches for will help you further optimize your online presence and even anticipate relevant search queries.
How to Optimize for Voice Search
There are several facets to optimizing your business's online presence for voice search.  The following SEO strategies will put your business in the best position to maximize your returns.
Local SEO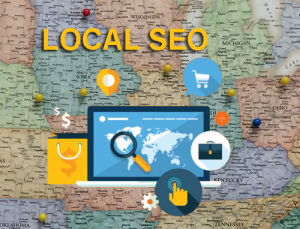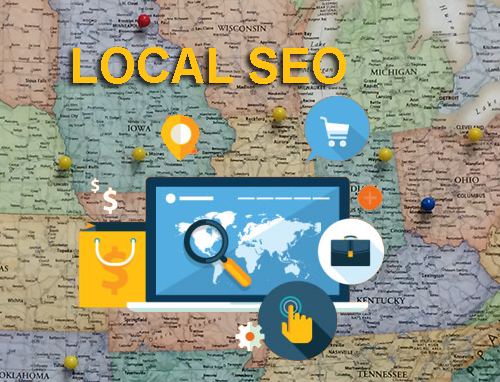 Optimizing for local SEO not only includes optimizing the pages of your website to appear in local searches, but also optimizing your business listings that are not on your website.  This includes Google My Business listings, Yelp profiles, BBB profiles, and any other online "citation" that includes the name, address, and phone number of your business.  The information on all of your listings must be kept up to date and accurate.
Google My Business listings are especially important because many devices including Apple and Android smart phones as well as Google Home pull information from these listings in local search.  When a search for a product, service, or type of business is entered into Google, whether using voice search or not, the top results are often Google My Business listings.  Keeping your listing accurate and well optimized will give your business the best chance at appearing at the top of the search results.
Use Schema Data Markups
Schema is on-page data in the form of code that helps structure the data on a webpage, making it easier for search engines to interpret and understand.  This is important because schema markups can help search engines recognize when the data on your website is relevant to a particular search query.  Websites that utilize schema markups will have a better chance of ranking for featured snippets and rich results which play a large role in voice search results.
The structured data that schema markups present will give search engines a more thorough understanding of your website as it is indexed.  When a voice search query is entered into a device, search engines analyze the structured data to get a clearer idea of the information on your website and decide if it effectively answers the query of the search.  Integrating schema markups into your website will not only help you rank better for rich results and featured snippets, but also help improve the content and geographic relevancy of your website to drive more local traffic and conversions.
Produce Content Optimized for Voice Search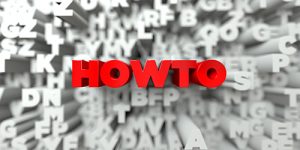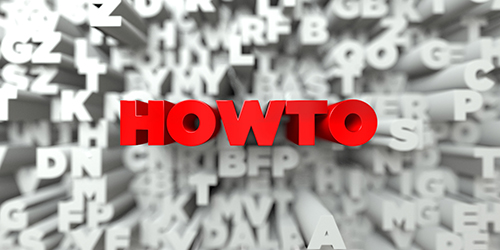 Voice search has changed the types of search queries people use which makes it important to optimize your content to accommodate voice search habits.  In traditional search, people use short phrases in their queries that do not necessarily reflect how they talk.  With voice search, the search queries are longer and more conversational as people are literally talking to their devices.  You must understand what types of queries your audience is using to search for your business, products, or services and develop content that effectively answers the queries.
Know the Questions: In order to answer user search queries within your copy, you need to know the questions that people are asking their devices when doing voice searches. There are several tools that can help you discover this.  Answer the Public is one of the best tools to use for this.  With this tool, you can enter a traditional search query such as "water damage" and it will give you a range of questions people have searched regarding water damage such as "Who is responsible for water damage in an apartment?"
Answer the Questions for Featured Snippets: When a question is entered into Google via voice search, Google scans page content for an answer. Answers that Google deems valuable often become featured snippets which appear at the top of search results pages.  Most of the answers given by smart phones and digital assistants in response to voice searches are featured snippets.  When crafting your answers to questions asked by your audience in your content, answer the question clearly and concisely to increase your chances of getting a featured snippet.  Use questions as headers within your content as well.  Adding an FAQ page to your website is another great way to increase your chances of getting a featured snippet.
Use Long-Tail Keywords: As mentioned above, voice search is much more conversational than traditional search. Therefore, your content should be more conversational in nature and include long-tail keyword phrases instead of traditional 1-3 word keyword phrases.  You can use tools sch as Answer the Public and Google's Keyword Planner to discover relevant long-tail search queries.
Stay Ahead of the Voice Search Trend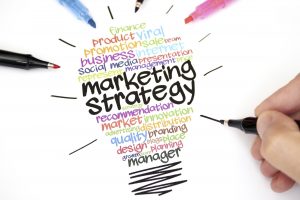 Voice search has grown significantly in the last couple of years.  As more devices have the ability to take voice commands, voice search will continue to grow and overtake traditional search.  Local businesses should take note of this change now and take the steps outlined above to optimize their website and online presence to be better suited for voice search.  Make sure your local listings are complete, accurate, and up to date and focus on creating content that is conversational in nature and concisely answers voice search queries.  Adding schema markups to your website will strengthen your online presence and have your website prepared for the future of voice search.
If your company does not have the resources to optimize your website and local listing for voice search, you can work with a digital marketing agency like Proceed Innovative.  Our SE
Our experts provide local SEO services to ensure that your website and local listings are properly optimized to appear in local search results.  We can also help produce content that is better suited for voice search.
Call Proceed Innovative at (800) 933-2402 to learn more about how we can help optimize your website and local listing for voice search.