Building backlinks is a great way to improve your SEO rankings.
But with so many backlinking strategies available, it can be challenging to get started. That's why I recommend you only focus on three link building strategies at once.
To help you out, I'm going to go through the three easiest ways to build links via:
Testimonials
Resource Pages
Blog Comments
I'll dive into what they are and how you can get started. But before we jump into these strategies let's look at what link building is first!
What Is Link Building?
Link Building is the process of acquiring links that point back to your website.

Each link pointing to your site functions as a vote of confidence. This sends a signal to the search engines that your content is good.
The more high-quality backlinks you have, the higher your website can rank.
Link building is necessary if you want to rank at the top of the SERPs. When combined with on-page SEO, link building can propel unknown and obscure sites to the highest positions on Google.
Testimonial Link Building
This is a strategy that consists of having your positive comments/experiences with a company, featured on their website.
It's like free advertising for the company and a great way to build your backlinks.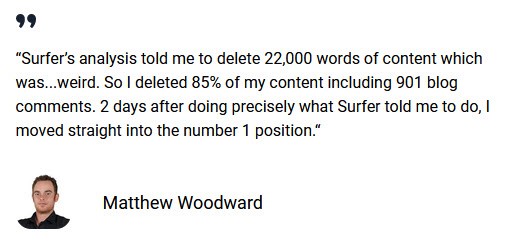 For example:
I wrote Surfer SEO a testimonial and received a homepage backlink for a company with a Domain Rating of 61.

In addition to backlinks, testimonial link building can also:
Generate authority for your brand
Give you the opportunity to build lasting relationships
Give you homepage links
How To Build Testimonial Backlinks
Below is a 5-step process you can follow to begin building testimonial links.
1. Create a list of products and services
The ideal product or service should be:
Relevant to your site
Be a solution for your readers
Be a sales page or have medium-to-high traffic
Be a product or service you regularly use
Add these products of services into a spreadsheet.
2. Find the Person to Contact
You can use an outreach tool like FindThatLead to quickly find contact details. With FindThatLead, you get 50 free credits a month, which is enough to get started.

3. Pitch them Your Testimonial
Don't waste your time crafting a testimonial upfront and sending it to them. First, pitch them the idea.
You can begin by:
Mentioning who you are and how the product/service has helped you.
Stating the specific features you liked and the desired outcome it gave you.
Finishing the email off by mentioning that, you're more than happy to put something together that they can feature on their site.
4. Write Your Testimonial
When you're writing a good testimonial:
Mention the problem that other users might have
Position their service as the solution to that problem
It's important your testimonial is honest and truthful.

5. Create a Video Testimonial
If you want to boost your chances of having a testimonial accepted and featured on the homepage, go the extra mile by creating a video testimonial. They add A LOT of value to both the customer and website owner.
Resource Page Linking Building
Get your link placed on a website's resource page is a tactic called resource page link building.

These pages generally belong to a blogger or influencer and often contain information concerning:
Products
Services
Tools
Other websites
…they rely on to operate their business.
If you know how to identify resource link building opportunities, resource page links are one of the easiest ways to gain powerful backlinks to your site.
How To Build Resource Page Backlinks
1. Find specific and targeted resource pages with Google Footprint:
I recommend you try searching: [Your niche] + "resources."
For example:
If I was in the travel niche, I could enter something like this.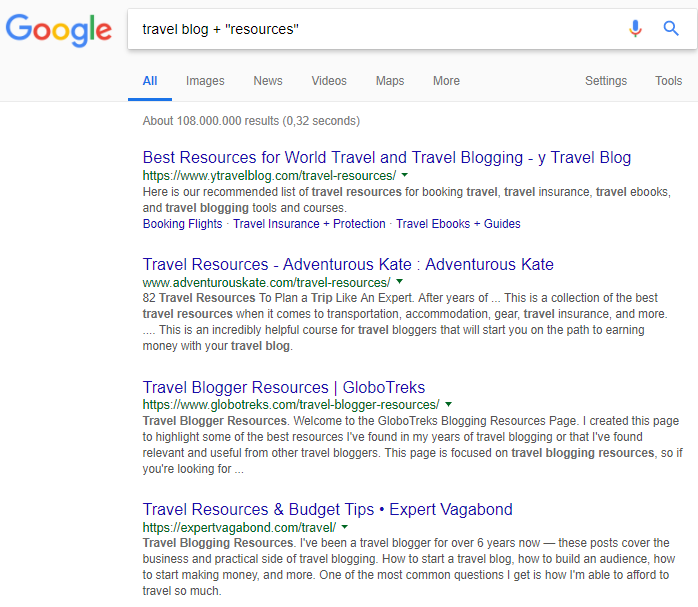 I also suggest you try: Inurl:[your niche] + resources.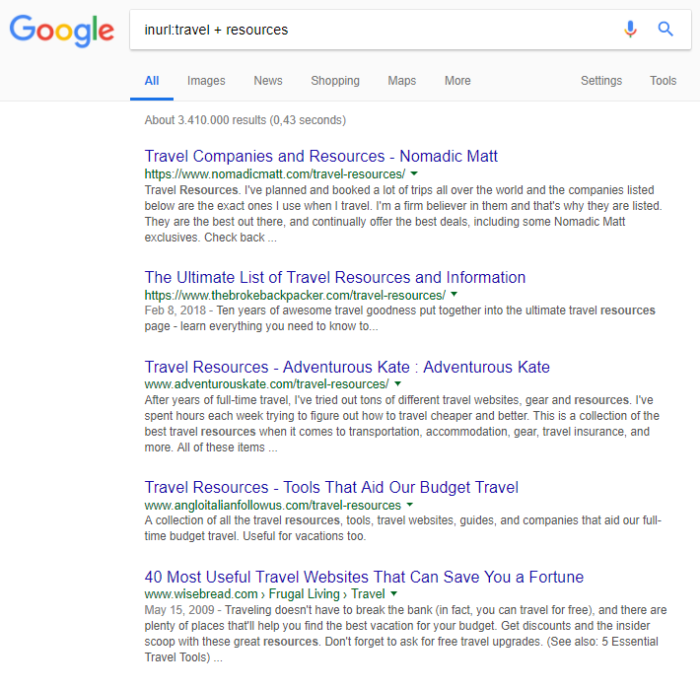 You can right-click a search result and select 'Scrape similar.' This will collect all the relevant links on the Google search page.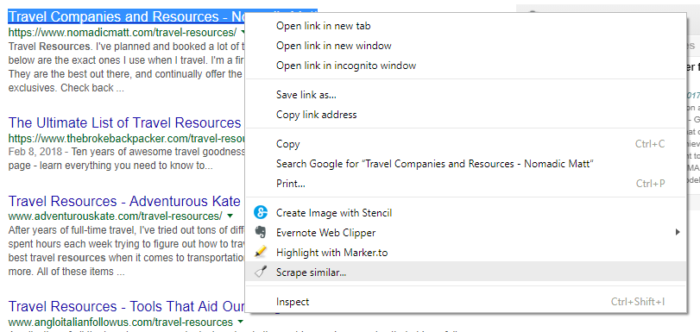 Then select 'export to Google docs.'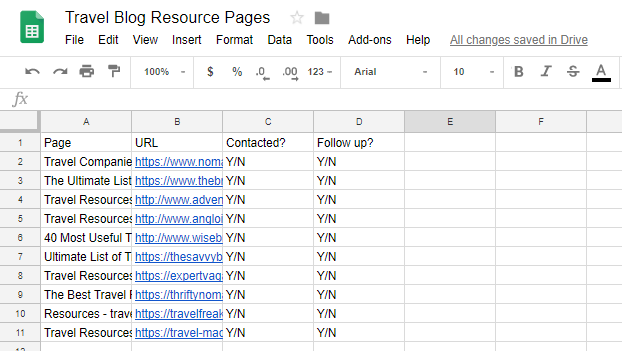 2. Analyse Your Resource Pages
To see whether the resource page is a good fit, have a look at:
Relevancy: Is your site/product a good fit for you and the owner?
Types of Link: Are there other links on the page? Does the resource page link to products and websites, or is it predominantly books and scientific journals?
Page Type: Are there other pages on your site that would be a better fit? Or is your homepage the best choice?
Special Offers: If you're providing a service or product, can you offer users a short free trial or discount so you can get featured?
Make sure you can tick off at least the first two options before pitching to the site.
3. Pitching for a backlink
When it comes to pitching, here's a quick checklist.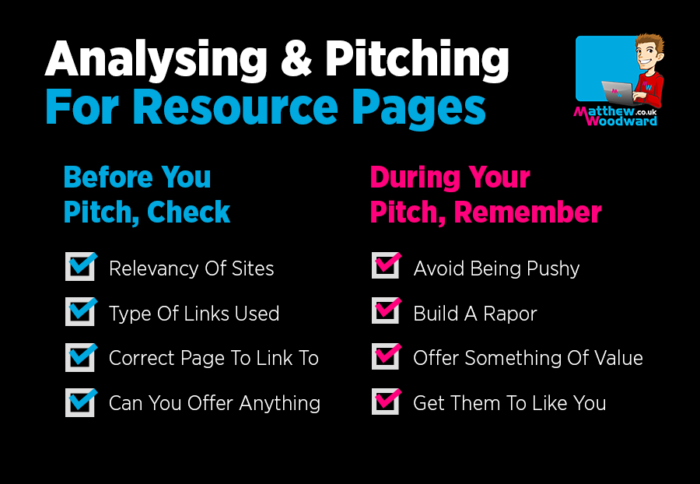 While you can manually reach out to these website owners, you can also use tools like Ninja Outreach to access their pre-written scripts.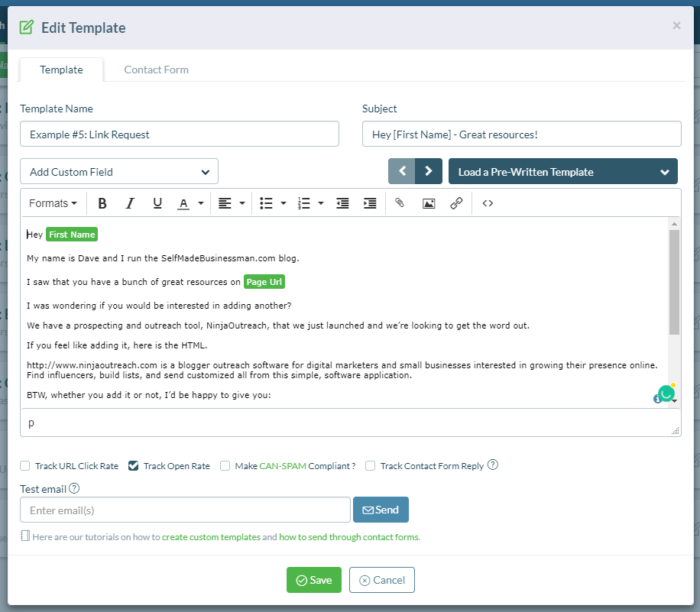 The process is fairly simple.
Whether you're manually reaching out or using a reach out tool, all you need to do is repeat the process.
Find specific resource pages with Google Footprint
Analyze and vet these resource pages
Pitch to the website
…until you're featured on resource pages and earned yourself some high-quality backlinks!
Blog Comment Link Building
Blog commenting is the process of leaving a value-adding message in the comments section of a blog.
While these links don't carry a lot of direct link juice, they're one of the simplest and easiest ways to get started.
Furthermore, they also help you:
Grow you network and build relationships with others
Increase targeted traffic back to your site
How To Use Blog Comments To Build Backlinks
When it comes to blog comment link building, your comment should be long enough to add value or continue the discussion and be relevant to the post.
Here are some best practices you should follow:
Comment first to get more traffic
Use your full name
Use the correct email address so others can contact you
Add a link to your site
Connect your email to gravatar to display a profile picture
Choose blogs and posts relevant to your industry
Ask questions when you're not an expert
Add extra value when you are
Don't write spam
Here's how to get started:
1. Identify the Blogs You Want To Comment On:
Sign up for a free account on Feedly to search for blogs around certain topics.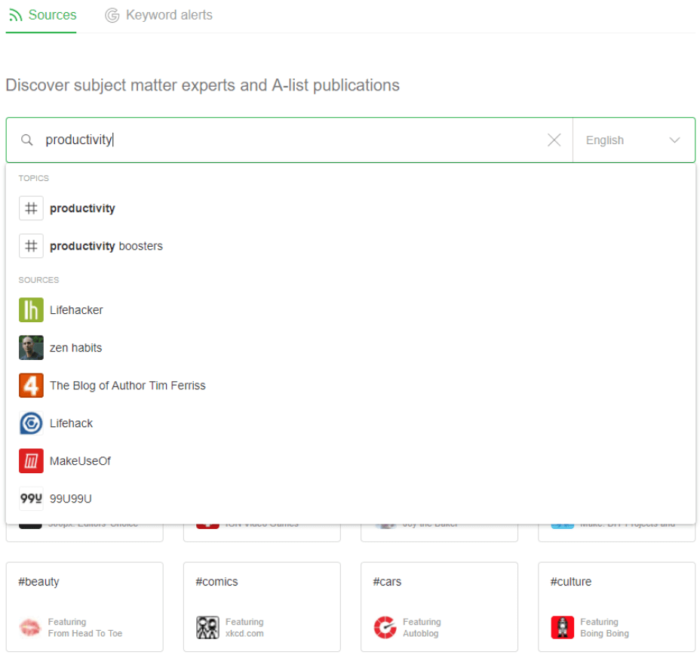 Click on Follow, to add these sites to your Feed.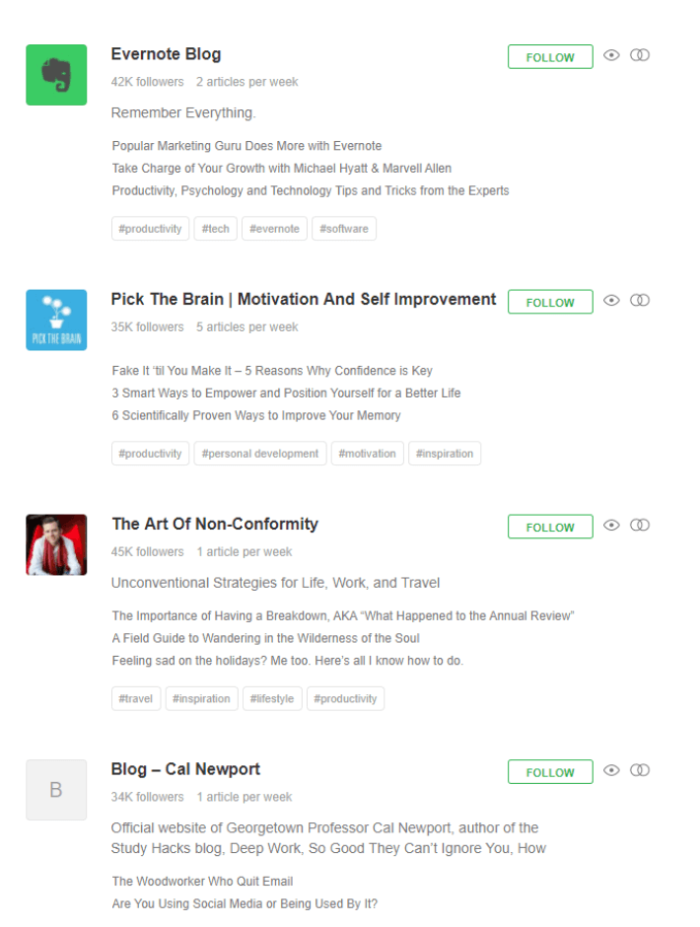 2. Get Notified Of Their New Posts:
You'll get email notifications on the latest posts from blogs in your feed. You can also see them on your Feedly home screen.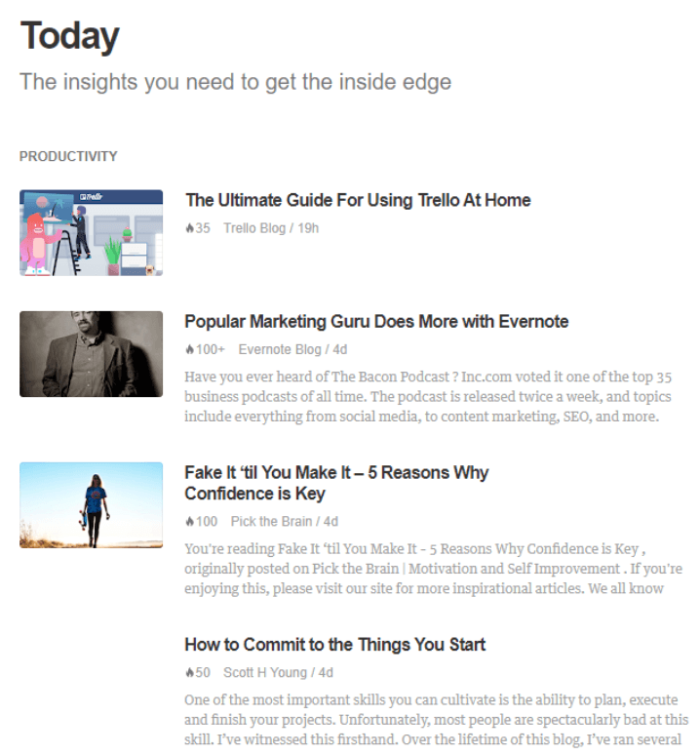 You can also enter your keyword and set up a Google News Alert around the topic, which will give you immediate updates about all the new content around this subject.

3. Leave Your Comment:
When you get a notification, act quickly and leave a comment. You want to be the first person to comment. But if it's extremely competitive, just know that the higher your comment is on the page, the better.
Rounding Up
One of the best ways to boost your SEO is to engage in link building strategies.
There are dozens of strategies available.
However, the above three approaches to build links via:
Testimonials
Resource Pages
Blog Comments
…are three of the simplest and easiest ways to get started.
If you feel as though three is still too many, start on the strategy that's easiest and quickest to achieve first. The key is to make sure you're not getting distracted so you can continuously work on these strategies to improve your SEO ranks.
The higher your pages rank, the more traffic you will gain in 2020!
---
Guest post by Matthew Woodward