If the year 2020 has taught us one thing, it is that the online visibility and brand awareness of your business is crucial.  The COVID-19 pandemic has kept people inside more than usual which essentially gives businesses a guaranteed audience online.  If your business has implemented an effective SEO marketing strategy, then those who are looking for your products or services online during the pandemic are much more likely to find your business.
Pandemic aside, the trend was already showing more people searching online for products and services than ever before, especially on mobile devices.  If you want to make sure your business appears at or near the top of search engine results pages (SERPs), attracts more organic traffic, and increases revenue to improve your ROI, you need to have a solid, multi-faceted SEO strategy.
An SEO strategy is a broad plan that focuses on the big picture, and it is made up of various facets and tasks that all work together to accomplish your larger goals of better visibility and more traffic which will ultimately increase revenue.  The start of the new year is a great time to evaluate your current SEO strategy, consider your online marketing goals, and determine how well your SEO strategy is meeting these goals.  If you find that your SEO strategy is not meeting your goals or that you are not satisfied with the results, you can rework your SEO strategy for 2021.
When creating your 2021 SEO strategy, make sure you consider your budget, goals, and timeframe to achieve your goals.  If you do not have the resources within your business to effectively implement and manage your SEO campaign, you can work with a digital marketing agency like Proceed Innovative.  Our SEO experts will create and implement an SEO strategy to achieve your marketing goals and we will consistently monitor and track the results.
The following tips will help you form an effective SEO strategy for 2021.
Assess your SEO Performance
The first thing you need to do before developing your SEO strategy for 2021 is assess your current SEO strategy and how it is performing.  You should evaluate the organic visibility of your website, your keyword rankings, and branded vs. non-branded traffic split.  There are several tools available including the SEMrush Organic Research Tool that can show you this data.
With this tool, you can see the performance of your organic traffic and keyword rankings over time.  You will be able to easily notice trends and get a general idea of the performance of each of these metrics.  The branded vs. non-branded traffic split will show you if there are opportunities to further connect with a part of your audience that is searching your brand.
Taking these metrics, as well as data from Google Analytics, including your conversion rates and revenue, into consideration will give you a general idea of how your website is performing from an SEO standpoint.  This will also help you easily recognize areas of weakness that can factor into your new SEO strategy.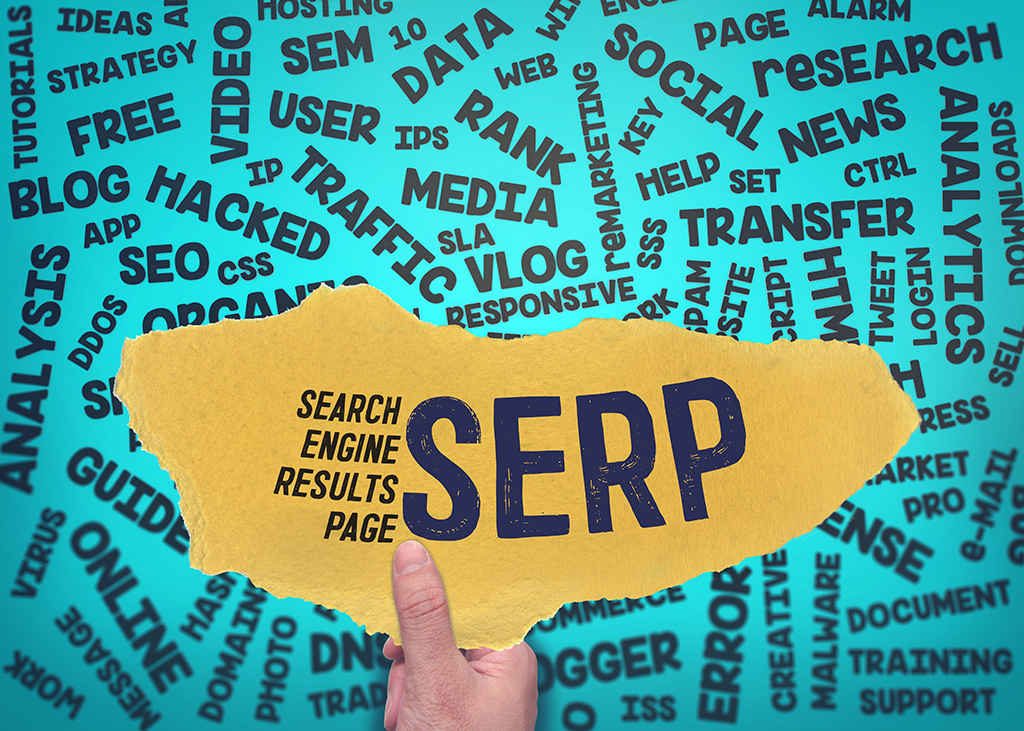 Do an SEO Analysis of your Competitors
Once you have analyzed your current SEO performance, you should then analyze the SEO strategies of your competitors.  This will give you an idea of what is and isn't working for them and where you can capitalize to gain an edge.
Start by making a list of your main competitors, including competitors within your service area and competitors that consistently show up high in the SERPs for your main keywords.  There are several tools that can provide you with this information on your competitors, including the SEMrush tool mentioned above and SpyFu.
When analyzing the SEO of your competitors, look for which of their pages get the most traffic, how well their keywords rank, and their link profiles.  Knowing which of their pages rank the best can help you determine what type of content you should add to your website to increase your ranking.  Take note of whether their best performing pages are blogs, products pages, or others.  Analyzing their keyword rankings will help you see if your competitors are ranking for keywords that you are not.  This will help you identify opportunities to improve your keyword rankings.
Analyzing the link profile of competitors' websites will help you understand where their backlinks are coming from and identify the link gap between their website and your domain.  This can help you form your own link building strategy to build a solid profile of backlinks.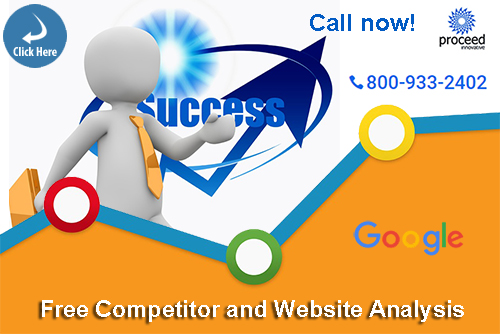 Determine your Online Marketing Goals
The next step is to determine the goals you want to accomplish with your SEO strategy as well as the key performance indicators (KPIs) that measure your progress towards these goals.  Expressing your specific goals will help guide the formation of your SEO strategy to aim for these goals and measure the success.  For example, if your main goal is to increase revenue in 2021 by a certain amount, the organic traffic to your website may be a KPI of the success of this goal.  Therefore, part of your SEO strategy will be to increase organic traffic.
Define Main Keywords and Topics
Once your digital marketing goals are defined, it is time to do some keyword research to determine your main keywords.  You can then target your primary keywords by building what are referred to as pillar pages.
A pillar page targets a main topic or idea, and it is supported by topic clusters, which are pages based on a subset of topics to the main pillar page.  For example, a disaster restoration company may have a pillar page that targets "disaster restoration."  The topic clusters that stem from "disaster restoration" include the different types of disaster restoration services (water damage restoration, fire damage restoration, etc.) that each have their own page.
Beyond the topic clusters, you can set up secondary clusters to support each topic cluster.  Using the same example, a topic cluster page targeting "water damage restoration" may lead to secondary cluster pages targeting "basement flooding" and "sewage cleanup."
With this strategy, you can focus on having your pages rank well for all of the topics related to your primary keywords.  This is more effective than focusing on ranking for single keywords.  By mapping out your primary keywords for your pillar pages, topic clusters, and secondary clusters, you can create a more focused content and keyword strategy.
Identify Relevant Long-Tail Keywords
When developing your cluster content strategy, there is really no limit to how many clusters you can create stemming from a particular pillar.  The more cluster topics you come up with, the more depth you can add to your website.  In some cases, the scope of the main pillar will determine how many cluster topics you can come up with.
Your cluster topic pages should focus on a specific aspect of the main topic and focus on relevant long-tail keywords.  Long-tail keywords are more specific than the main keywords and they consist of three or more words.  These keywords phrases generally have lower search volumes than the main keywords that they extend from.
So why are long-tail keywords important?  First, identifying relevant long-tail keywords will help you identify deeper topics that have generated interest.  Going back to our previous example, if a disaster restoration service provider identifies "how does basement flooding occur" as a long-tail keyword under the "water damage" topic cluster, they can capitalize by creating and posting a blog on the causes of basement flooding.
The second reason long-tail keywords are important is because people use long-tail keyword phrases in voice search.  Someone is more likely to say "how does basement flooding occur" in a voice search query than simply "basement flooding."  Therefore, incorporating these long-tail keywords into your content better optimizes your website for voice search queries.
The last thing to remember when creating cluster content centered on long-tail keywords is to make sure that you create a separate piece of content that focuses on targeting each long-tail keyword and that there is no crossover.
Audit the Current Content of Your Website
Now that you have your content, keyword, and topic cluster strategy developed, you should take the time to audit the existing content on your page before adding new content.  An audit of your existing content will help you identify content that can be improved and content that works with your newly defined topic clusters.
When auditing your content, you should categorize the existing content into content to keep as is, content to update to better target relevant keywords, and content to delete.  You should delete content that is duplicated, too light, or ranking poorly.
Auditing the current content on your website before creating new content can save you a lot of work.  In many cases, updating existing content to better target your keywords will impact your website faster than adding newly created content.  Identifying opportunities to improve existing content will help guide your plan for content creation.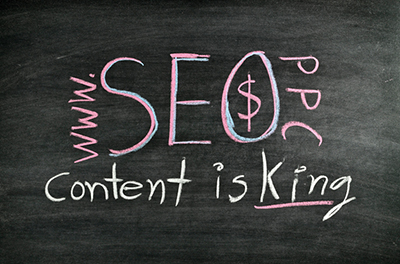 Create Content for Pillar Pages and Topic Clusters
Now that you have mapped out your pillar pages, cluster pages, and secondary cluster pages, it is time to start creating the content.  The content of your webpages is crucial for the overall performance of your website.  You need to make sure you create quality, informative content that your target audience will find valuable.  The research you did in the previous steps to determine your topic clusters and long-tail keywords will give you insight into what type of content will be valuable for your website.
The most important thing to keep in mind when creating your content is the intent of the user.  You must understand what someone searching for your targeted long-tail keywords would expect to find with their query so you can create content that meets these expectations.  For more information on writing effective SEO content, check out our 2019 SEO Content Writing Checklist.
Fix On-Page SEO
After creating the content for your webpages, you need to make sure that the individual pages are properly optimized.  This includes optimizing the title tags, meta descriptions, header tags (H1, H2, and H3), and content itself with your targeted keywords.  You should also make sure that all of the internal links on your website are working and fix broken links.
You can evaluate the effectiveness of these on-page SEO elements with tools like the SEMrush On Page SEO Tracker and CMS systems like WordPress will also offer suggestions to improve on-page SEO.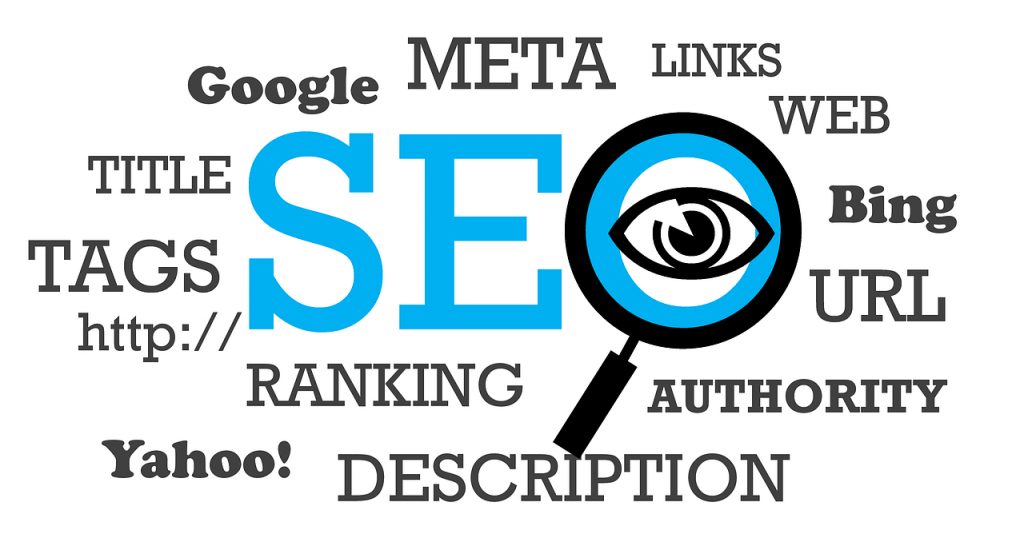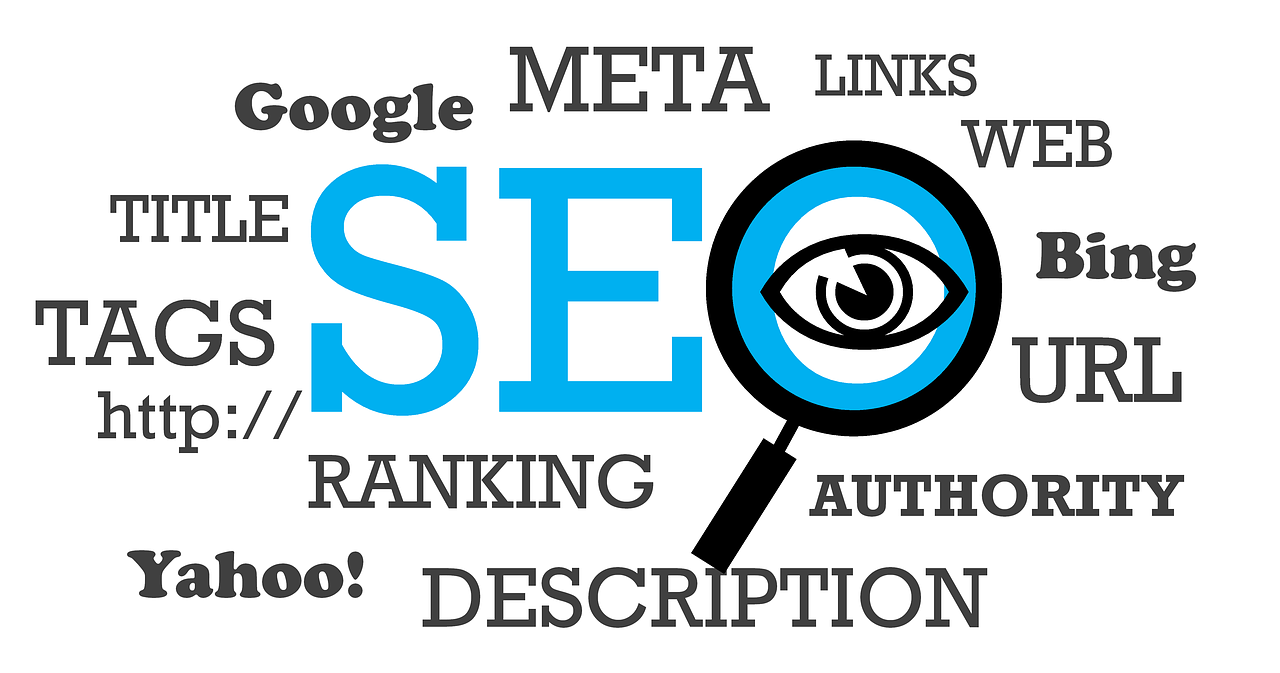 Fix Technical SEO Errors
Technical SEO issues such as slow loading speeds and broken internal links can affect your rankings.  It is important to regularly audit your website for technical SEO issues and fix the main issues that you find.  There are several tools available that can identify these issues.  Auditing your website once per month will help you quickly find and fix these issues before they impact your rankings.
Work on Off-Page SEO
Once your website is set and optimized with new content built around your pillars and topic clusters, you need to focus on building off-page links.  This is very important because backlinks are one of the three main factors Google uses to determine the ranking of your website.
There are many ways to build off-site links, including publishing press releases on third party websites, submitting guest blog posts, posting on social media, resource page link building, and more.  Our link building strategy guide will give you some more ideas for building backlinks to your website.
Track and Adjust Your SEO Strategy
Now that you have implemented your SEO strategy, you need to track your KPIs and make adjustments to get the best results.  SEO is an ongoing effort and there are always opportunities to adjust your campaign to make more progress in reaching your goals.  You should also track and record the data from your KPIs monthly to ensure that your SEO strategy is on track.
SEO Marketing Services from Proceed Innovative
By following the steps outlined above, you can create and implement an effective SEO strategy that will help you achieve your digital marketing goals.  Just remember to constantly audit your KPIs once you implement the strategy to track your progress towards your goals and make adjustments as necessary.
If you do not have the resources in-house to create, implement, and track an SEO strategy, call our professionals at Proceed Innovative.  Our SEO experts will work with you directly to understand your online marketing goals and implement an SEO strategy that works towards your goals.  We will also track the progress of your SEO strategy and provide you with monthly reports to keep you updated.
You can call Proceed Innovative at (800) 933-2402 or submit a contact form to learn more about how our SEO experts can help.