The majority of those looking to make a purchase for products or services start their journey by searching online.  Long gone are the days in which the majority of consumers go shopping between brick and mortar buildings to find what they are looking for.  Even if your business has a physical location, your potential customers will find your website before ever stepping foot in your building.  This makes it very important to have a functional website with a user-friendly design.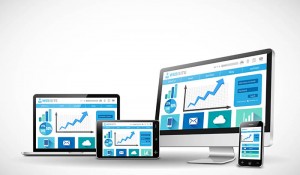 Your website is your company's introduction to your potential customers.  Visitors to your website should be able to quickly understand what your company is about, the products and services you offer, and what action to take if they are interested in your products or services.  If the design of your website is outdated, slow to load, or difficult to navigate, users will likely bounce from your website right away and go to the site of a competitor.
The design and functionality of your website is extremely important because it helps sell your products and services.  When designing your website, you must consider different factors such as appearance, load time, navigation, mobile responsiveness, and SEO principles.  If you make a mistake with your website design, it can mean the difference between getting a sale and losing a sale to your direct competitor.
This guide covers some of the most common mistakes that are made during the web design process that could cost your company good business.  By avoiding these mistakes, you can maximize the ROI of your website.
1. Your Website Does Not Explain What You Do
When a user visits your website, they should be able to figure out what your company does and the products and services you offer right away.  The content on each of your pages, not just your home page, should clearly reflect what your company does so there is no confusion.  Users tend to form an opinion of a company within seconds of the website loading and if they cannot figure out what your business is about in these few seconds, they will go back and find another website.
You can help avoid a high bounce rate by making sure your list of products and services are in view on every page.  You should also include awards, testimonials, and anything else that will help you quickly build trust with visitors.
2. Unclear Call to Action
If a user reaches your website and is interested in your products or services, the next step needs to be clear.  Your call to action (CTA) should be very clear and compelling to entice users to take the next step in the buying process.  It helps to have buttons with strong action phrases such as "Buy Now," "Add to Cart," "Contact Us," "Get Started," etc.
3. No Analytics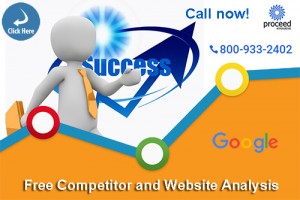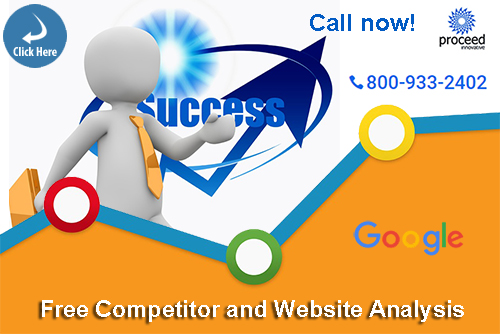 When you launch a new or re-designed website, you need to track the data with an analytics tool to monitor the site's performance.  Shockingly, around 75% of small businesses do not track the performance of their websites using analytics.
Website analytics tools provide you with a wealth of useful data including total visits to your website, visits to individual pages, bounce rates, average time per session, where your traffic comes from, and other important metrics.  Monitoring the analytics of your website will help you identify where your website needs improvement so you can attract more traffic.  Google Analytics is the most popular analytics tool in use, and there are also various plugins available that can track analytics.
4. Poor Search Engine Optimization (SEO)
Creating a good website will only go so far.  Your website needs to be found for it to generate leads and poor SEO will make it very difficult for users to find your website.  By optimizing your website effectively, you will attract more relevant search traffic and maximize the ROI of your website.
There are several elements that go into optimizing your website to rank well in the search engine results pages (SERPs).  It is generally best to work with an SEO professional to ensure that your website is properly optimized and ranking well.  SEO experts also have an understanding of the best practices that will get you ranked on Google and they stay up to date on the latest algorithm changes.
The following tips will help you get started improving the SEO of your website:
Long-tail keywords: Using the right keywords has always been an important part of SEO. However, the trend has shifted to favor long-tail keywords and phrases over short keywords.  For example, "home care" is a more traditional, short-term keyword, but agencies who provide home care should try to rank for long-tail keywords such as "custom home care services" and "what is the cost of home care."  You can find relevant long-tail keywords by searching for the shorter term in Google and looking at the related search terms at the bottom of the SERPs.
Post regular content: You've probably heard this before in regard to SEO and it still holds true, content is king. The SEO performance of your website can be greatly improved by updating your website with fresh, unique, and valuable content.  Google puts an emphasis on informative content that it believes is valuable to its users.  The best way to ensure that your website is updated with fresh content regularly is to include a blog.  Posting blog posts regularly will not only help the SEO of your website, but also provide your audience with valuable information and help build your brand through trust.
Social media engagement: Social media engagement is important for promoting your website, building your brand, and interacting with your audience. Many businesses are active on Facebook, Twitter, Instagram, Pinterest and other social media outlets.  You can use social media to share new blogs, inform your customers of new sales and promotions, and to promote new products and services.
5. Lacks Mobile Friendly Web Design


The majority of searches that take place online come from users on mobile devices.  This makes it extremely important for your website to have a mobile friendly web design.  Websites that are responsive to mobile devices will load and display properly on every device, allowing the users to easily navigate throughout the entire site.  If your website loads too slow or doesn't function properly on mobile devices, mobile users will be quick to leave your site.
The other reason to make sure your website is mobile responsive is that Google gives preference to websites that account for mobile users.  If your website is not mobile friendly, it will be a lot less likely to rank well in the SERPs.
6. Slow Loading Time
No page of your website should take longer than 3 seconds to load.  Visitors to your website on desktop computers and mobile devices will quickly leave your website if they believe it is not loading fast enough.  According to Google, the probability of a bounce increases:
32 percent if your website takes 1-3 seconds to load
90 percent if it takes 5 seconds to load
106 percent if it takes 6 seconds
123 percent if it takes 10 seconds to load
Make sure you keep the loading time of your website well under 3 seconds to reduce your bounce rate.
7. No H1 or H2 Headings and Subheadings
When creating the content for your website, it is important to break up the text with H1 headings and H2 subheadings.  Headings and subheadings make it much easier for users to skim the content which will help them find the information they are looking for quickly.  This increases the user experience while lowering the bounce rate.
The other reason you need to use H1 and H2 headings is because they help your website rank better in the SERPs.  Search engines like Google detect H1 and H2 headings to learn what your web pages are about.  This will help your pages rank well for relevant searches.
8. Navigation is Hidden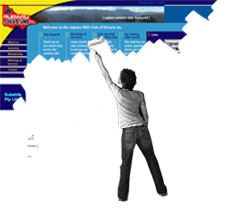 Navigation is a big part of what determines the user experience on your website.  Visitors should be able to easily understand and use the navigation to get to the internal pages of your website.  If parts of the navigation are hidden, or if an internal page is not linked within the navigation, you will get few if any visitors to these pages.
It is normal to have hidden navigation menus for mobile devices for the sake of space, this is expected.  However, the navigation menu should display in full for desktops so users can easily find your internal pages.  You should also make sure that every page of your website is linked somewhere within the navigation, both for desktop and mobile users.
9. Contact Information is Hard to Find
It is very important for your contact information to be easy to find, especially if this is part of the purchasing process.  Make sure a link to your contact page is in the main navigation and that this page contains contact forms, your phone number, address, email, and other information needed to contact your company.  You should also consider having your phone number and contact form built into the top and side navigation menus on every page of the website.
10. Your Website is Not Secure (HTTPS)
Making your website secure with an "https" URL is very important, especially if you expect your customers to make purchases through your website or submit personal information.  The visitors to your website need to trust that your site is secure so that they feel confident making a purchase.  Google will not only lower the rankings of your website if it is not secure, but also mark your website as insecure.  Those who visit your website in Google Chrome will get a pop-up warning them that your website is not secure.
Web Design Services from Proceed Innovative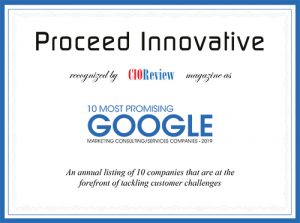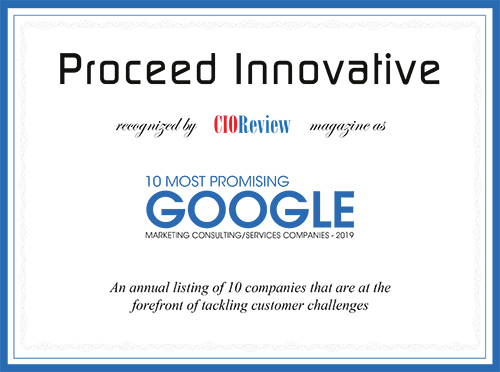 Your website serves a very important purpose of introducing potential customers to your company and providing them with the information they need to trust your company and follow through on your call to action.  Making any of the mistakes outlined above when building your website will make it difficult to rank well in the SERPs and keep those who find your website from bouncing quickly.  Because the web design mistakes listed above are quite common, it is recommended that you work with a web design company that can help develop your website.  By avoiding these mistakes, your website will rank better in the SERPs and build a level of trust with your customers which will lead to more conversions.
Proceed Innovative provides professional web design services with SEO principles in mind to help develop websites that are user friendly, mobile responsive, and optimized to rank well in the SERPs.