Internet and SEO marketing is multi-faceted and involves several different strategies working together to achieve the same goals, but the one central aspect of all is content.  Content creation is important because good content is extremely valuable to potential customers and Google's algorithms are more favorable to websites that produce fresh, relevant content.  The phrase "Content is King" has been circulating around the SEO industry for years now and though many have heard it, some people may not have given much thought as to exactly why content is king.  This guide explains the importance of content marketing for your overall SEO marketing strategy as well as how to develop a content strategy to create fresh content that has value to your audience and helps boost your rankings with Google.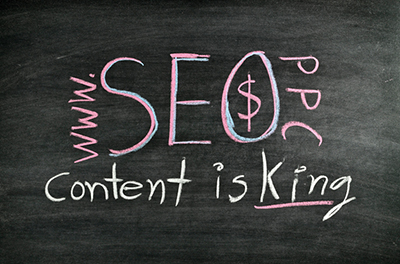 Why Quality Content is Highly Valued by Google
Google is one of many search engines on the internet but has the greatest market share.  The reason that Google sometimes seems like the only search engine is because it is by far the most popular and it got that way by consistently delivering search results with quality content.  The main reason Google has such a large audience today is because its track record of providing consistent quality results has caused more users to trust Google.  What this means for you is that in order for your website to appear in the top rankings of Google's search results, your website must deliver the quality of content that Google has a reputation of providing and that its large base of users has grown to expect.
Creating a Content Marketing Strategy
Keeping the following principles in mind when creating a content marketing strategy will result in quality content development and better online presence:
The Purpose of your Content: Before beginning any content writing, you should first determine the ultimate purpose of your content. Not every piece of content you create needs to have the exact same purpose as you may be trying to achieve a different goal with your blog than with your product pages, but it helps immensely to know the specific purpose of each type of content.  For example:

Attract new visitors, leads, and sales
Build brand awareness and trust
Increase customer loyalty and grow advocacy
Understand your Audience: This point cannot be stressed enough because regardless of whether you are trying to increase the traffic to your website or boost your sales conversions, your audience needs to find your content engaging and valuable for you to have a chance at achieving these goals. Your content is first and foremost for your audience – never forget that fact.  The best way to ensure that your audience will find value in your content is to understand their perspective and what they are looking for so you can create content that speaks to them in their language.
Analyze your Previous Content as well as your Competitor's Content: It helps to review your previous content to get ideas for new content creation and to understand what types of content and subjects have worked well for you in the past. Analyzing the content of your competitors is also beneficial as it can help you come up with new ideas for your own content as well as look for subjects within your industry that have not been covered adequately by your competitors.
Determine Channels for Generating New Content: One of the challenges of content marketing is consistently creating fresh content that keeps your audience engaged. In addition to the product and service pages, there are several different channels you can use to consistently provide your audience with fresh content.  These channels include social media posts, press releases, newsletters, and blog posts both on and off-site. Talk to your marketing team to determine which channels will be most effective for reaching your target audience.
Create an Editorial Calendar: Once you have identified the purpose of your content, what information is most important to your audience, and which channels you should use to deliver your content to your audience, it is time to start the content development. The best way to streamline your content strategy is to create an editorial calendar that includes the topics for each piece of content, where and when the content will be posted, and who is writing the content.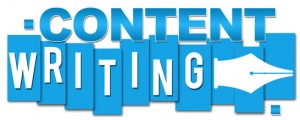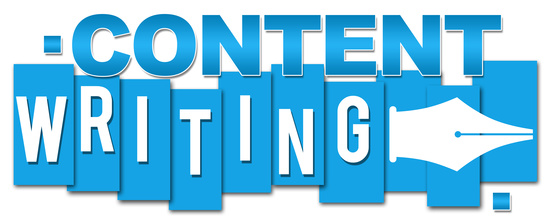 Content Creation
Now that you have a strategy in place and an editorial calendar, it is time to proceed with the actual content writing.  Good SEO content writing requires that both your audience and search engines like Google find your quality content valuable.  It is a good idea to have a content writer in house that understands your business and your target audience but if the content strategy is handled by a marketing agency, make sure your company is involved in the content creation process because you will have a better understanding of your business than the agency.
Google judges the value of your content based on these three characteristics:
Quality: This includes not only the quality of the information, but also the quality of the writing itself. The writing should be free of misspellings, typos, and bad grammar so that it reads like it was written by a professional.
Relevance: All of the content that you create should be relevant to your business so that users searching for topics related to your business will be more likely to find your content. Be specific and incorporate the information into your content that your audience finds the most valuable.
Uniqueness: The content you create should be completely unique to your website, blog, or social media channels. Duplicate content is heavily penalized by Google and if a user encounters duplicated content on your website, they are less likely to consider it valuable.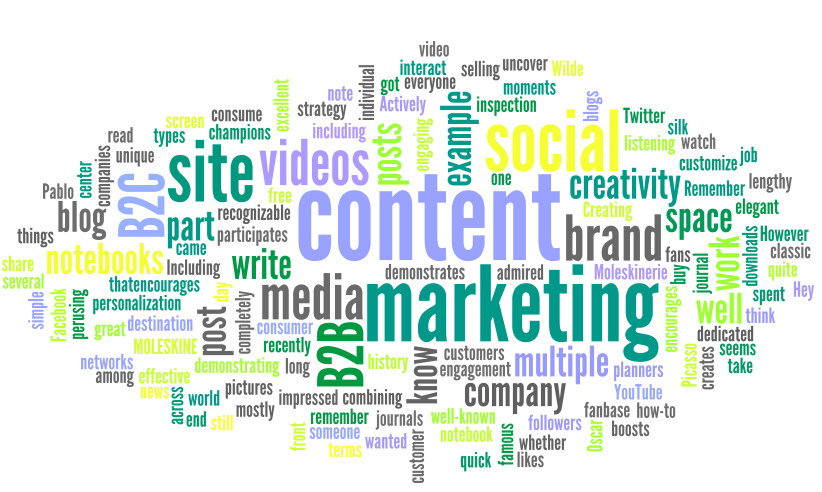 The Benefits of Good Content Marketing
If you establish a solid content marketing strategy and regularly create relevant, quality content for your audience, you can expect the following benefits:
Better Search Engine Optimization: Following the principles of good content creation will result in highly optimized content with relevant keywords which will help improve your rankings in Google and attract more search traffic.
Higher Conversion Rate: There are so many ways that internet users can get to your website and good content will intrigue them enough to stay on your site. Quality, relevant content will convert visitors into customers by providing good information about your products or services and guiding them to answer your Call to Action.
Better Website ROI: By attracting more visitors to your website and providing valuable information that can turn these visitors into customers, quality content will increase the ROI of your website. SEO marketing and content creation are investments and establishing a good SEO marketing strategy based on quality content will increase your conversion rate and bring a good return on your investment.
Key Takeaways
Content marketing is a very important aspect of internet marketing and forming an effective strategy for content creation will help you regularly provide fresh content that will rank higher in Google searches and attract more visitors to your website.  Your content will be more effective if it is written by someone in-house who has a good understanding of your business and your customer base, but you can also get quality content from an SEO marketing agency as long as you provide them with important information about your business.
For more tips on how to create effective content, check out our previous blog, Creating Good SEO Content for Your Website.