In the ever-changing world of SEO, marketers have been dividing their ranking strategies, focusing on either general or local searches. For local businesses in this situation, it's hard to determine what kinds of content will drive customers to their door.
So, often they are left dumbfounded with this question, "Can content marketing benefit my local business?" The answer is, yes, it can!
This article will discuss and provide content marketing tips on the following:
What topics to focus on with content marketing for local businesses
How content marketing can improve rankings, engagement, and conversions
How to be efficient with a smaller budget and direct customers to your location
So here's how to kill it with content marketing for your local business.
Why Local Businesses Need Blogs and What They Should Focus On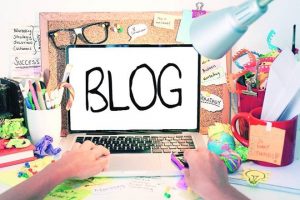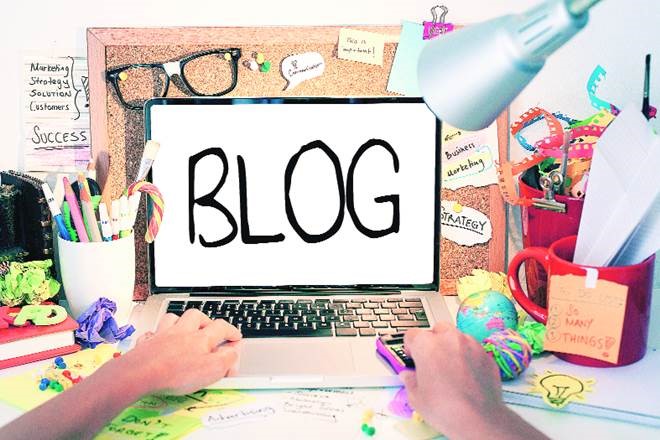 There was a recent study that was conducted by BrightLocal, reporting that 68 percent of local businesses should still have a blog in 2018.
While the study still included over half of all local businesses, this number differs substantially from the research reported from Search Engine Land, saying that 98 percent of respondents believed in updating their blogs at least once per month.
But what constitutes a blog is different now than it was back then. It's no longer a bunch of random articles pushed into the corner of a website in hopes to bring in traffic. Local businesses still need blogs, yes, but choosing the right content is vital if they want to attract customers to their locations.
Common mistakes made with local business blogging would be:
A restaurant replacing their 20-year-old oven
A retail store hiring a new associate
A grocery store replacing the sign on their building
It sounds harsh, yes, but customers don't care about that stuff. They want to know how your local business can benefit them. So what kinds of interesting information about your products or industry can you bring to the table that will convince them to visit your local business?
Keep in mind that you are also aiming to rank in a local search. You don't necessarily need to come up in a featured snippet for a general question because the majority of those visitors won't be local. So here's what kind of content you should be focusing on as a local business.
Local Guides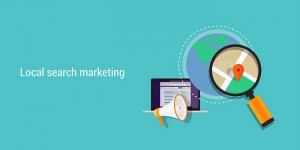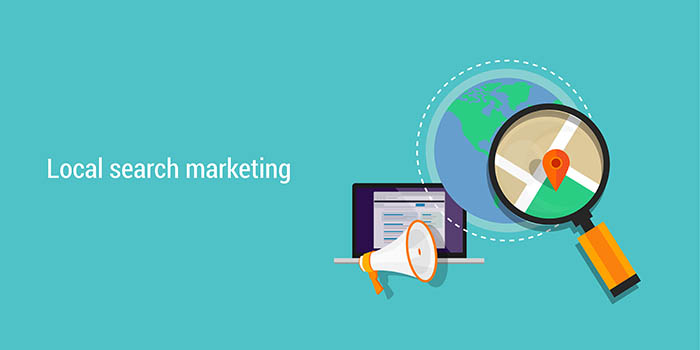 Regardless of it's size, all local businesses have the same goal: to bring customers to their door. One way of looking at it is that you and your competitors are all competing in the same ballpark.
In order to this, you have to think about your local customers want: information about local stores and attractions!
This is your opportunity provide the guide they're looking for when attracting them to your website. In addition, quality content will often promote itself, meaning that other sources will link to yours because they found it useful. This content doesn't even have to be 100 percent related to your niche – something related to your business will do just fine – even if it's just the location.
For example, a family attorney may be trying to rank in the local search results for their services. But they can also provide some insights on family events or organizations offering family support in the area to build their authority in the local search results.
Here are some ideas to use for local guides:
A calendar of local events that includes meetups, festivals, sports games, meetups, concerts, and other happenings
List of things to do regarding a particular event, such as an art show, festival, sports bar, etc.
Family-friendly activities to do in the area, including kid-friendly places to eat, parks, museums, etc.
Additional information related to a local event
One way of thinking about providing these resources would be as if you were sponsoring these events. The locals are looking for something to do on the weekends and they found what they're looking for on your website. Your content will build your website authority through online visits and links as well as brand awareness for your local business.
Just keep in mind when creating these local guides – choose different topics and events to create a unique guide.
Take Advantage of How to Guides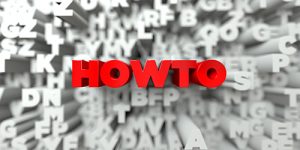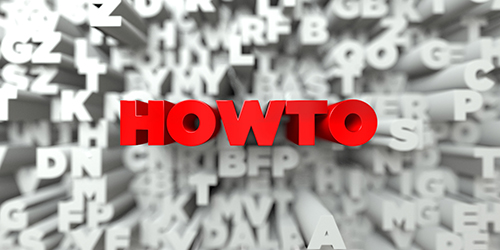 In addition to creating local guides, how to guides are another great way for skyrocketing traffic through Google's featured snippets.
Most featured snippets will include the answers to common questions. All you have to do to score one is answer the question better than your competitor. Some are harder than others, but with a little extra effort, you can land one. Just keep in mind that voice search is an ever-growing trend, so it's important to make sure that your responses are conversational, meaning you are writing as if you were speaking the answer.
Competing with Big Brands
It's common for small, local businesses to feel powerless when competing against big brand competitors. But you should never let this deter you from getting the snippet.
An advantage that you as a small business have is that you can quickly update your website and make changes whereas a larger company will drag to make their decision. This is because any move of theirs can affect their brand reputation.
When stealing the snippet, big brands can take weeks in order to strategize the best way to get the top spot. Meanwhile, you can just grab your phone to record a demonstration on how to change a door lock. As long as it's clear for your audience to see what you're doing, Google will gladly reward you with the snippet.
In fact, you can do this for a range of topics that are relevant to your niche, as long as they are well-researched and you use question-based terms. Before you know it, you'll have traffic, links, and authority while your big brand competitor is still dilly-dallying back and forth between which video production company to use.
Using Video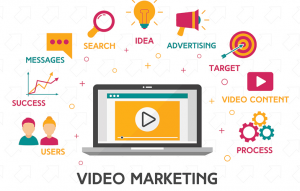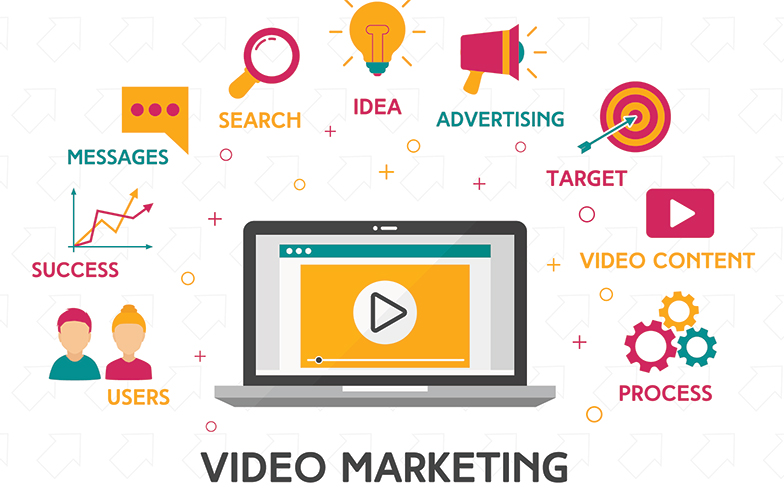 As most online marketers are already aware, video content is dominating the search market and was reported 70% more likely to convert than any other online content. But on the flip side, marketers haven't been doing the greatest job when it comes to ranking these videos.
According to Search Engine Land, Google still hasn't found a way to distinguish the creative producers from the fake ones that use artificial intelligence to game the system.
But recently, YouTube has changed their ranking factors, now ignoring the number of views and subscribers while focusing on watch time instead. Strangely, this doesn't include the watch time users have spent watching your particular video, but the average time a visitor watching your video stays on YouTube.
This sounds a bit selfish of YouTube right? But it's true that in order to get your YouTube video on a featured snippet in Google, you need to figure out how to keep users who have watched your video to stay on YouTube.
Here are some tips for getting your audience to stay on YouTube after watching your video:
Only upload quality videos. This doesn't refer to the picture quality of the video, rather, the fact that it is useful, unique, and informative. So instead of recording what the family law firm looks like on the inside, upload a video of the attorney explaining some common signs of divorce.
Upload longer videos. Longer video series = more time spent on YouTube. Keep in mind that your audience may become bored if they sit through a long video. Nor does YouTube really care anymore about the watch time of one video; it's the amount of time spent on the entire video platform after watching a video.
So a great strategy to keep everyone happy (YouTube and your viewers) is to create a video series. Make sure to leave off part 1 with them feeling antsy to watch part 2. And 3. And 4. And so on.
Upload previews. Previews of and embedded links to your related videos are great ways to keep users on your channel and improve your watch time. Search Engine Land says that people are lazy and want to be directed to the next thing they should watch.
Create playlists. Keep your videos organized by creating playlists; it makes it easier for viewers to navigate through your channel and find what they're looking for. YouTube will also use these in order to automatically play a related video.
Another tip to improve your watch time. Create additional playlists with other creators videos and as long as viewers watch these after your videos, you can still score additional watch time.
Remember to monitor the Analytics of your channel, finding which videos are getting the most views. This is how you can create a playlist around the topic of the well-performing video, putting this one in the front and adding related videos to it over time. This way, your visitors will be intrigued and you can load up on watch time to land a featured snippet on Google.
---
Key Takeaways
All in all, local businesses may not see blogging as they did before, but this doesn't mean that they should stop. Like SEO, it changes. Now it should focus on ranking in local search results.
The key is to figure out what your local customers are looking for and to create content that answers their questions, sparking their interest in your business, and driving them to your location. Don't forget to promote your content either, by posting the local guides and blogs on your social media pages as well as Google My Business Posts. Make sure to monitor their performance, refine your content, and repeat the process.
---
Ranking Your Local Business on Google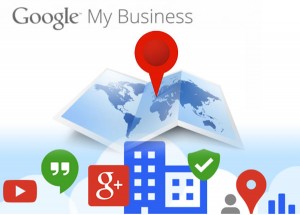 When it comes to ranking your local business on Google, following the steps listed above are crucial. But it does take time, research, and persistence in order to get the results you're looking for. If you're still having trouble with having your customers find you or simply just don't have the time, you can always work with a professional.
Proceed Innovative is a Chicago-based internet marketing firm that is committed to helping local businesses accomplish their goals, both online and offline. Our experts are certified and experienced, helping your customers to find your business online and direct them to your physical location.
Get a Free Estimate
For more information on how we can help you improve your online visibility and bring customers to your location, contact Proceed Innovative directly at (800) 933-2402 or fill out a contact form. We look forward to working with you!