What is Online Reputation Management?
Online Reputation Management (ORM) is when one addresses, monitors, or mitigates the search engine results pages or mentions in website content. While the term may sound new, you are probably already familiar with the necessity of having an online presence – or better yet – an online reputation.
Keeping this in mind, it's extremely important for every company to not only monitor their web presence, but how someone or something is viewed based on an internet search. Every single second, users are posting comments, blogs, pictures, videos, and other web content that always changes internet search results. Knowing this from experience, many users as business owners will want to influence those results.
Online Reputation Management as it Relates to PR
Similar to public relations (PR), a company must constantly be monitoring and taking action to improve its online reputation. Here are some common online PR activities:
Staying active on social media

Forums
Blogs
Social networking

Promoting existing content
Building social profiles
While these PR activities can be time-consuming, the rewards can be substantial, including higher sales, brand awareness, and personal career advancement. One thing that can be feared among many companies, however, is mentions when there is criticism, either through professional journalism or user-generated content. But even that can be reversed with experienced ORM, leading to even greater benefits.
When managing your online reputation, you'll want to monitor all of the following:
Social media
Blogs
Websites
Online directories with reviews
Collaborative websites like Wikipedia
Article submission directories
Collaborative research websites
User-generated content
Blogging communities
Social news and bookmarking sites
Sites that allow reviews of individuals
Get Started on Online Reputation Management
Research your company. Type your company name and location (if you have a local business) into Google and read what comes up. Do people have a negative or positive opinion about it? Many online reviewers will include what they specifically do and don't like.
Create a Google My Business (GMB) Account. When adding the information, stay as consistent as possible, adding your business name as it is stated exactly on your website. Don't forget to add pictures as well to show what your business looks like and that it is updated frequently.
Google Alerts. Signing up for Google Alerts will let you know what people are saying about your company as soon as it happens. You will be notified when any mention of your business is made.
Remove or Push Down Negative Reviews. Getting a negative review can feel like a kick in the stomach, but while you may not be able to remove them, you can push them down. This can be done by adding additional content and implementing search engine optimization (SEO) techniques. Even responding to negative reviews may not only solve their problem, but show other potential consumers that you care about your customers.
Impacts of Positive vs. Negative Reviews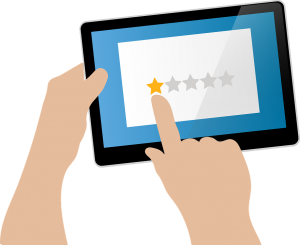 There's no doubt that today's consumer will turn to their phone in a time of need. As more and more purchases are made every day, 9 out of 10 consumers will conduct online research through a search engine before making a purchasing decision. And you can guess a large portion of this research is from reading customer reviews.
Businesses are still learning the power of online reviews, but here are the consequences of a negative review on Google:
Lowers your Google Rating: Those yellow stars that you see on Google My Business listings are very important. Generally, customers will not want to purchase from a company with a rating of less than 4 stars.
Hard to Fix: Especially if the majority of your reviews are negative, regaining trust from your customers can be tough. Keep in mind that managing a positive online reputation is much more fruitful and easy than fixing a negative one.
Lowers Reputability: Negative reviews will automatically trigger a dislike among potential customers.
While there are a number of consequences from negative reviews, it's still worth it for companies to strive for positive reviews because of these benefits:
Improve Reputability: Positive reviews trigger the feelings of trust and respect among consumers, making them feel comfortable with taking a chance with your products/services.
Higher Ranking: As the world's most widely used search engine, Google wants to provide the best experience for your customers. As a ranking factor, Google will naturally reward you with a higher ranking for having positive reviews.
How to Manage and Improve Your Online Reputation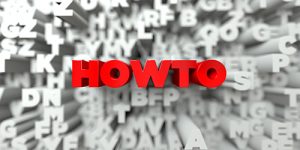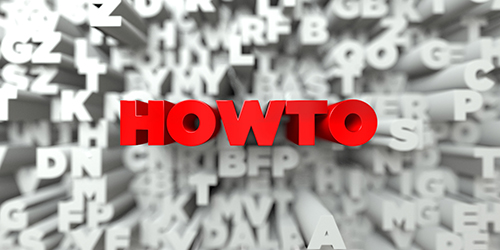 By now you should know that monitoring and influencing your online reputation can bring many benefits for your company. So here are some ways in which you can achieve a successful, strong online presence.
1. Content Creation and Citations
Having your NAP (name, address, phone number) on your website is extremely important, but it's also important to have an account across major directories like Yelp, Yellow Pages, and directories for your specific industry. Having these citations not only makes it easier for your customers to contact you, but to improve your rankings on the search engines.
Blogging is another great way for adding content and maintaining strong citations. Adding content about trending topics or what is new about your business will engage your readers and even make them want to share it. There's free marketing right there. Overall, this will drastically improve your online visibility and get a positive online reputation.
2. Consistent NAP
NAP means Name, Address, Phone. It's common for businesses to have various names, phone numbers, and even addresses online. But this is not recommended for SEO and reputation reasons. Check all major search engines, directories, and online review platforms and ensure that they have the same business name, phone number, and address. This will prevent any customers from going to the wrong address or calling the wrong phone number, all while getting rewarded by Google with a high ranking.
3. Promote Online Reviews
Did you know that customers are naturally more willing to speak up about a negative experience than a good one? In the digital world that we live in today, combatting this trend with positive reviews is crucial.
You can encourage positive reviews by sending your customers an email asking them how they like your product or service, and to rate your company based on their experience. It's also important to not wait too long before sending the email as many won't have the motivation to respond. In fact, many won't respond, but the more emails you send, the higher your chances will be of getting the positive reviews you wanted.
Work with an Internet Marketing Agency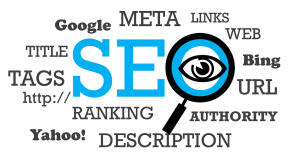 Now that you understand the importance of online reputation management (ORM), hopefully you are also aware of the benefits that having a strong, successful online presence can have for your company. Actions such as creating content, encouraging reviews, and having a consistent NAP can mean an increase in sales, brand awareness, and more opportunities for your business.
As crucial as this is nowadays, ORM is time-consuming and can be difficult at times (such as getting a negative review). But not to worry, because there are professionals that have years of experience in promoting the online reputations of companies.
A Chicago-based internet marketing agency like Proceed Innovative for example, has professionals that are well-versed in implementing Google's best practices and SEO techniques for companies across all industries. From law firms to restoration businesses, you can count on us to not only maintain your online reputation but to create a positive online experience for your customers. In turn, you can focus on your business with the peace of mind of knowing that your online presence is in good standing amongst your customers.
For more information on how to get started with our online reputation management services or for a free estimate, contact Proceed Innovative directly at (800) 933-2402. We look forward to speaking with you soon!