In 2019, it is more important than ever for your company to be found online to help generate traffic and grow your business.  This is especially true if you have a brick and mortar location that primarily sells products or provides services for your local area.  If your business does not appear in the search engine results pages (SERPs) when people within your service area search for your products and services, they will most likely go to a competitor.
One decision that businesses must make when it comes to their marketing efforts is how much to spend on local search engine optimization (SEO). It takes more than a great website to get online leads in your local area, you need to rank well in Google and build authority to be seen before your competitors.
An effective local SEO strategy should consist of several facets that work together to improve the rankings of your website, establish your authority in your industry, and ultimately drive more traffic for an increase in sales leads.  Many businesses may wonder, how much should we spend on our local SEO?
The amount of money your company should invest in local SEO depends on many factors, including your marketing goals, your competition, and the scope of the overall marketing strategy.  In this guide, we will breakdown the factors that will determine the cost of your local SEO campaign, as well as the different strategies and their estimated cost that you can use for your overall campaign.
Is Local SEO Important?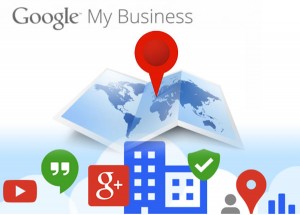 Local SEO is extremely important for businesses that serve a local customer base.  If your business does not have a presence in the local search results, users searching for your products or services will go to a competitor every time.
When someone is searching for a product or service in their area, whether on a desktop or mobile device, the top results are businesses with local listings on Google Maps.  This is just one facet of local SEO that has become extremely important as more users are voice searching for local businesses on their smartphones.  A local listing on Google Maps will put your business among the top search results and even allow your customers to instantly get directions to your location.
Local listings are just one important facet of local SEO that can benefit your business.  It is also important for your website to be well optimized to appear in the search results for your keywords and for it to be mobile friendly for users on smartphones and other mobile devices.  Content creation, social media presence, and review management are also important facets that should be part of a good local SEO strategy.
All of these factors work together to increase your presence in the local search results for your products and services.  Therefore, it is very important for your company to devote time and resources to developing an effective local SEO strategy.
How Much Should My Business Spend on Local SEO?
The amount of money that your business should devote to local SEO depends on three main factors; your competition, the number of physical locations, and the number of products or services you offer. 
Competition
The nature of your competition is considered the top factor when it comes to how much you should spend on local SEO.  The more competitors you have, the more money you will have to spend to improve the rankings and authority of your website and create good content.  Your competitors are most likely devoting money to their local SEO efforts to improve their rank and authority and it is important for your business to keep up.
To gauge the nature of your main competitors, you can use tools such as Moz's Link Explorer to see the authority score and backlinks to your competitors' websites.  Link Explorer is free to use with a Moz account which you can also create for free.  When you enter the URL of your competitor's website into Link Explorer, it will show you the domain authority score and number of backlinks to their website.  The higher their domain authority score and number of backlinks, the more you will have to spend to catch up and surpass them.
Number of Physical Locations
The number of physical locations your business has, including office spaces and stores, is the next biggest factor that determines how much you should spend on local SEO.  The address and phone number for each location of your business should be on your website, as well as on Google Maps and other online directories.  The listings of your business outside your main website are referred to as citations and they play a role in the ranking of your website.
If your business has more than one location, then each location will need a local listing on these additional websites.  Each citation for all of your locations needs to be reviewed and managed to ensure that the information is accurate.  Businesses with multiple locations will have to devote more time and resources to creating and maintaining the citations for each location.
---
For more information see:
How to Grow Your Local Business with Online Marketing
How Local SEO Can Boost Your Business
Google Maps Marketing in 2019: The Ultimate Guide
---
Products and Services
The number of products and/or services you offer is the next factor that determines the cost of local SEO.  If you offer multiple products or services, you will want to promote each one via local SEO.  Each product and service will have its own set of keywords that your competitors are likely already ranking for.
At the very least, your website should contain separate pages for each of the individual products and services that you offer.  These pages should be optimized with the relevant keywords so that you have a better chance of ranking for them.  The more products and services you offer, the more of an investment you will have to make to create the pages and ensure they are properly optimized.
Not All Local SEO Campaigns Look the Same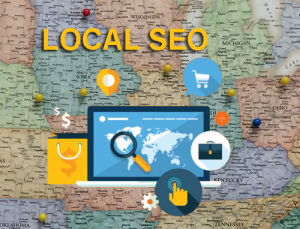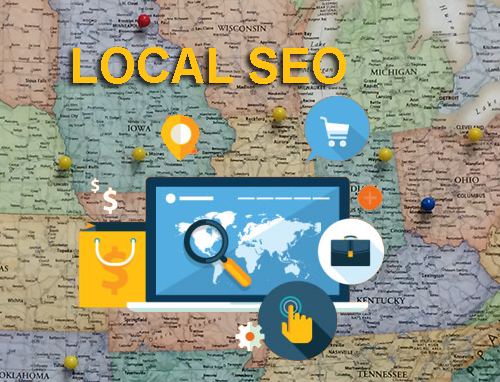 The important thing to remember when it comes to your local SEO strategy is that it will not look or cost the same as other businesses, including your competitors.  If you only have one location and offer a few products or services, you will not spend as much as a competitor with multiple locations or more products and services.
It is up to individual businesses to decide which of their products, services, and locations are the most important to promote via local SEO.  You must also consider a realistic budget for your company to spend on your local SEO campaign, whether you are implementing the campaign in house or working with a digital marketing agency.
Local SEO Strategies and Costs
A study done by Moz shows that businesses that work with a digital marketing agency will generally spend between $1500 and $5000 per month for local SEO services.  The price will vary depending on the specific services that go into your local SEO campaign.  The following is a breakdown of local SEO strategies as well as their estimated cost.
New Website
Many agencies that offer online marketing and SEO services also offer web design services to build a new website or update the web design for their clients.  The price of a new website can range from $500 on the lower end to $10,000 on the higher end.  Due to budget restraints, many businesses end up paying somewhere in the middle for a new website.
It is important for your website to have a fresh design, multiple pages, good functionality, SEO optimization, and mobile responsiveness.  More people are searching for local businesses on their smartphones than a desktop or laptop which makes it crucial for your website to display and function properly on mobile devices.
On-Page SEO
On-page SEO is a very important strategy for ensuring the quality, functionality, and searchability of your website.  Professionals who provide on-page SEO services will optimize the title tags and meta descriptions of the website, find and fix broken links, make URLs more SEO friendly, edit or create content, boost the loading speed, and add social media buttons.  All of these actions will help improve your ranking in the SERPs.
The cost of on-page SEO can range from $100 to $5,000 depending on the size of your website and the scope of the services.
Backlinks and Citations
Backlinks and off-site citations are important for establishing trust and authority with the search engines.  Backlinks are links on other websites that link to yours and citations are listings of your business on other websites, such as Google My Business and Yelp.  A high number of quality backlinks and citations will help improve the rankings of your website in the SERPs.
Building backlinks and citations can cost your business $100 to $2,500 per month.  You can opt for automated services on the lower end that will get your business added to online directories or pay more to build better quality links.  Quality backlinks may come from guest blogs and other types of content on other websites, shareable content, and reaching out to websites with high authority to build links.  Generally, the more you spend to build backlinks and citations, the higher quality they will be.
Blog Management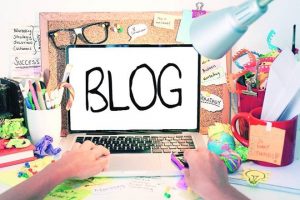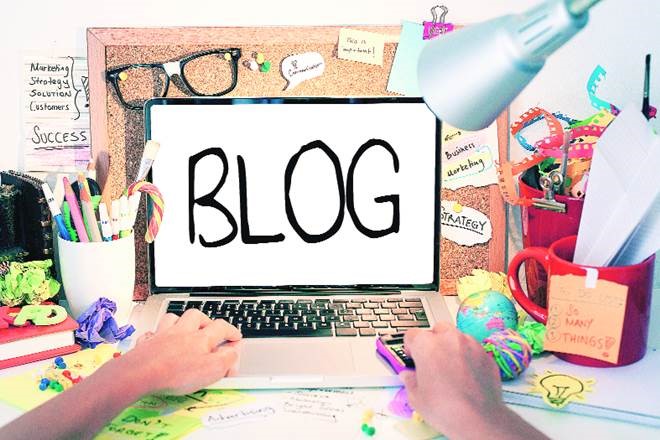 In local SEO as well as traditional SEO, content is king.  Fresh, relevant, high quality content has always been important for improving the rankings and visibility of a website.  One way that businesses can continue to create new content that their audience finds useful is to have a blog on their website.  Blogs can share important information about your business and other topics that your audience finds useful, and they contain links and keywords that will help improve ranking and authority.
Managing a blog on your website can cost your business between $50 and $2,500 per month.  The price largely depends on the source of the blogs; whether you have an employee write blogs in-house, work with a freelance copywriter, or work with a digital marketing agency.  High quality blogs will not only bring more traffic, but also help build backlinks and establish authority.
---
For more information see:
Plumbing: Content Strategies to Attract More Customers to Your Business 
2019 SEO Content Writing Checklist
Content Marketing Tips for Local Businesses
---
Review Management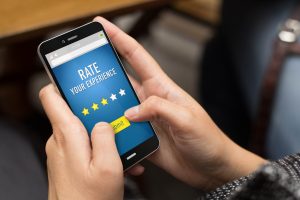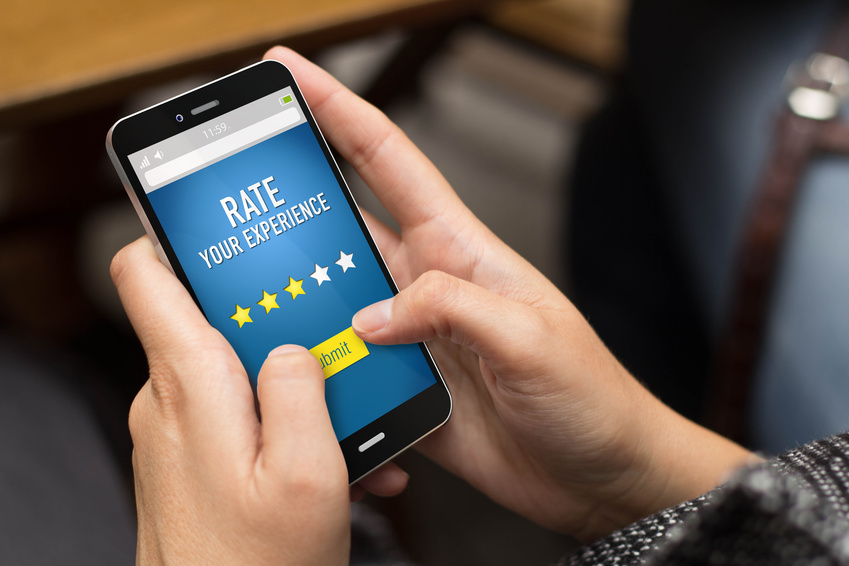 When people search for businesses that offer a product or service online, many read the reviews before contacting the business.  In fact, according to a study by PlacesScout, Google reviews are the biggest factor in determining your ranking on Google Maps.  This makes getting good reviews and managing bad reviews very important.
The cost of review management can range from $25 to $250 per month.  You can work with a digital marketing agency to help respond to reviews, both positive and negative, in real time and encourage your customers to write good reviews on Google, Yelp, and other platforms.
---
For more information see:
The Importance Of Online Reputation Management
How to Respond to a Negative Review
Build Your Business Reputation: The Power of Online Reviews
---
Social Media Management
Social media is an important medium for businesses because it allows them to directly connect and communicate with their customers.  The estimated cost of social media management varies from $100 to $1000 because there are so many ways your business can manage your social media campaign.
There are many options when it comes to managing your business's social media presence.  You can run this campaign organically or use paid posts and ads, and you can also work with an agency that can put together a multi-faceted campaign that includes organic and paid strategies.  Working with an agency will end up costing more than if your business handled the social media management internally.
Working with a Professional for Local SEO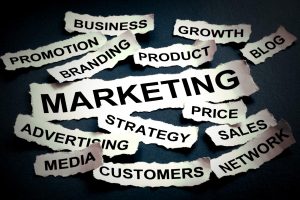 The importance of local SEO cannot be understated as effective local SEO strategies will boost the authority and ranking of your website to drive more traffic and increase your conversion rate.  When companies determine their budget to spend on local SEO, they should come up with a reasonable budget that allows them to meet their marketing goals.  However, you must remember that the more you spend on local SEO, the higher return on investment (ROI) you are likely to achieve.
Proceed Innovative is a full-service digital marketing agency that can help businesses with their local SEO campaigns.  Our SEO experts will understand your marketing goals and work within your budget to form a local SEO campaign that will help improve the ranking of your website and your visibility in local searches.
Contact Proceed Innovative online or call us at (800) 933-2402 to learn more about how our local SEO services can help your business.