Since starting their digital marketing campaign in 2018, Mid-West Moving & Storage has seen significant improvements in their online leads. Our digital marketing experts at Proceed Innovative not only built a brand-new website, but grew their online presence to help them grow their business. With constant monitoring of the results and SEO adjustments, the company saw improved keyword rankings, organic traffic and conversions.
About Mid-West Moving & Storage
Mid-West Moving & Storage is a local moving company located in Elk Grove Village, IL and serves the home and business owners in the Chicagoland area with both local and long-distance moving services. As a full-service moving company, they provide packing, storage and coordination throughout the moving process. Whether you are moving your home or business locally or across the country, you can count on Mid-West Moving & Storage to move your belongings efficiently and safely.
Before working with Proceed Innovative, the moving company had an outdated, unoptimized website that didn't have much online presence. Their customers didn't find the website in the search engines and it didn't have the content that clearly explained their services. They also weren't found in the local search results, such as Google Maps. Simply put, they were buried by their competition.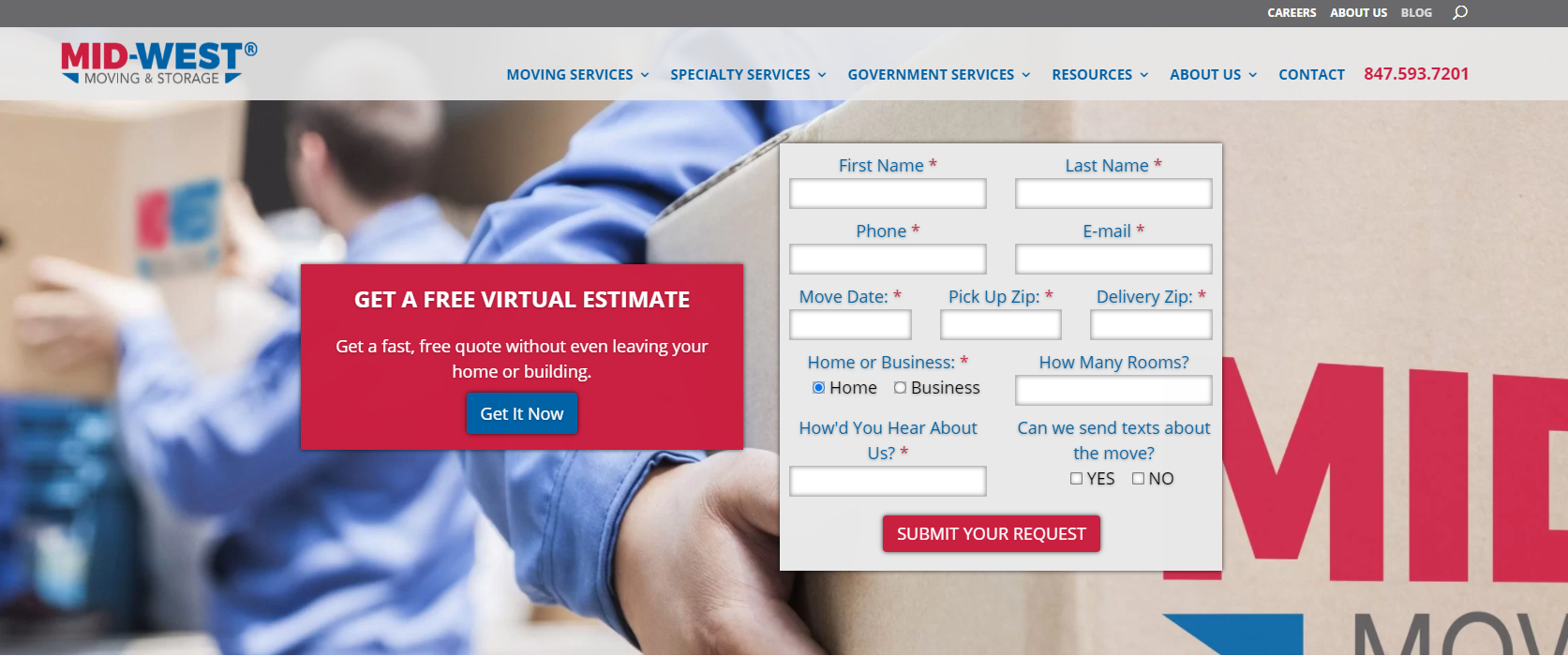 SEO for Movers: Improved User Experience and Business Growth
After first building a new website with our SEO web design services, we also implemented our proven SEO strategies, optimizing current pages and adding new ones to improve their online presence. Our digital marketing experts researched all keywords and competitors to identify the best opportunities for generating leads for Mid-West Moving & Storage. These keywords were then added throughout the website as we improved its authority through backlinks and online directories.
One of the primary resources used by local companies, including Mid-West Moving & Storage, is their Google My Business listing. Our digital marketing experts optimized the local listing, following a proven local SEO process, helping it to appear in the local search results and on Google Maps.
After reviewing the initial results, Proceed Innovative identified opportunities based on the latest SEO trends and applied new strategies. With ongoing adjustments and additional contents to their SEO campaign, Mid-West Moving & Storage's organic traffic increased 56% while their conversions increased 450% from 2019 to 2020.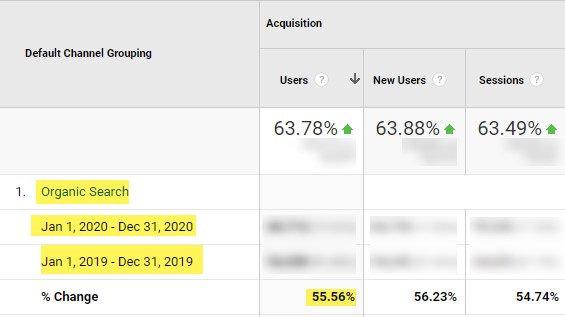 Digital Marketing for Movers
In addition to Mid-West Moving & Storage, Proceed Innovative also works with another commercial mover in Elk Grove Village, IL, Chicago Office Movers. They too have noticed a return on their investment from their digital marketing campaign.
After applying SEO best practices and our proven process for these moving companies, we are confident when saying we can help movers across the country grow their online presence and overall business. With qualified leads sent by phone and forms, we can help your moving business grow with our digital marketing services.
Get a Free Proposal
For more information about our digital marketing services or to request a free proposal, give us a call at (800) 933-2402 or fill out a contact form.
---