Consumers search for everything online whether they are looking for specific products, a service to be performed, or a place to eat.  This makes a business's website extremely important as this is often a consumer's first introduction to a company.  It is one thing to create a visually appealing, user-friendly website that contains valuable information, but it is quite another to have your website perform well from an SEO (Search Engine Optimization) standpoint so that users will find and visit your website.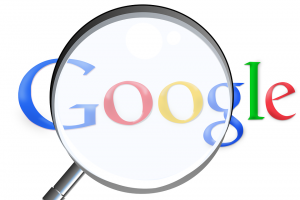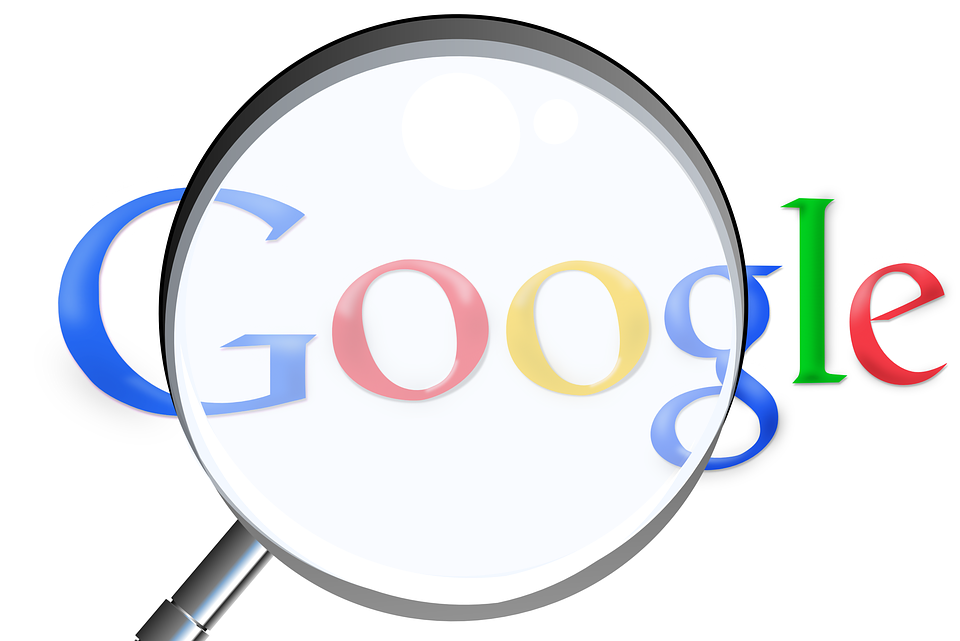 High performing websites that are well-optimized and appear high in search engine results pages (SERPs) will attract more traffic and leads which can lead to high conversion rates and an increase in revenue.  This makes the SEO performance of your website very important for your bottom line.  Even if your website is performing well in the rankings and getting good traffic, you cannot simply let it be.  Changes in search engine algorithms and the improvement of your competitors' websites can bump your website from its top positions in Google.
The best ways to ensure that your website is well presented on Google and other search engines is to constantly monitor its performance and schedule an SEO audit.  SEO audits of your website should be done at least once per year and a good time to remember to do them is at the end of each year.
So as 2020 approaches, it is time to review your website's strengths and weaknesses, fix all SEO and marketing issues, and build up a new marketing and SEO strategy for the new year.  This guide will help you do an SEO website audit and make improvements to your website that will help your digital marketing efforts in 2020.
What is an SEO Website Audit?
An SEO audit is a complete assessment of the SEO performance of your website.  This audit is meant to evaluate every aspect of the SEO performance including technical SEO like keywords, page titles, and meta descriptions; website structure; loading times; mobile friendliness; and more.  All of these elements work together to help make your website more attractive to search engines so your website can rank well in the SERPs.
An SEO audit will help you understand the following:
How your website compares to that or your competitors
The general SEO efficiency and performance of your website
Where the SEO of your website can be improved
SEO weaknesses that need to be fixed
Generally, SEO audits are done with the main purpose of improving rankings.  However, there is no one way to improve rankings.  You must analyze and improve several elements of the SEO of your website to help boost your rankings in the SERPs.
Improve On Page SEO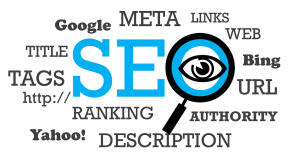 When auditing the SEO of your website, a good place to start is with the on page SEO.  This includes checking page titles, meta descriptions, and URLs.
SEO Titles
The text of the SEO title is not visible on the webpage itself, but it does display on the tab in the internet browser.  This is also the title that appears on the SERPs, so it is important for the <title> tag of each page to include the main keywords and branding.  Make sure that page titles are not duplicated anywhere on your website.
Meta Descriptions
Like the SEO titles, the meta description is not visible on the webpage, but it is the text used underneath the page title in the SERPs.  That means this is the first bit of text users see when they come across your page in a search.  This description should be short but detailed to entice users to visit your page.  There should not be any duplicates as each page should have its own unique description.
Canonical URLs
The canonical URL is the preferred version of the URL for each of your web pages.  There should only be one version of the URL for each page so that the search engines know the master source of each page.  Check the pages of your website to ensure that they all have canonical URLs and that variations of an URL automatically redirect to the canonical URL.  It is also beneficial to have all of your URLs use HTTPS instead of HTTP.
Panda and Penguin Analysis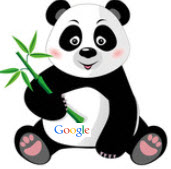 Panda and Penguin are algorithm updates from Google that help Google identify high quality websites for better rankings.  Therefore, it is very important for your website to be in compliance with these updates.
The Panda update emphasizes the quality of the content and banners of your website.  Check the content throughout your website to make sure it is well-written and provides real value for those who visit your website.  No content should be duplicated on your website.  You should also keep your banner use tasteful and ensure that they do not cover the content on any of the pages.
The Penguin update analyzes the links on your website, including internal links and backlinks.  All internal links on your website should work and make sense.  If pages on your website cannot be reached through the internal links on your website, then that page will get very little traffic.  You also need to check the backlinks of your website to ensure there are no questionable links.  There are multiple backlink checker tools that can help you with this.
The steps mentioned above are basic SEO maintenance that should be done on an ongoing basis, not just when you perform your SEO audit.  The upcoming steps are the bigger steps you need to take in your website audit to get a better idea of where your website stands and the issues that need to be addressed.
Do a Site Crawl
Crawling is a good step to take to see the big picture of where your website stands.  This will help you find pages of your website that are not indexed or have page errors.  It is important to identify and resolve these issues so that every page of your website is crawled by Google.  There are many website crawlers you can use to crawl your website and resolve errors.
Analyze and Improve User Experience
The user experience on your website is extremely important because a good user experience will reduce your bounce rate and help improve your rankings.  Search engines have gotten a lot better at detecting the user experience of a website and giving priority to websites that are determined to provide a better experience.
You can help improve the user experience in the following ways:
Web design: Is the design of your website modern, visually appealing, and easy to navigate? Visitors to a poorly designed website will leave almost instantly.
Branding: The branding on your website should be consistent, and this includes the color scheme and logo. The color scheme should match your brand and be used consistently throughout your website.
Navigation: Is your website easy to navigate? Users should be able to figure out how to navigate between the pages very easily.
Images and videos: Images and videos are great visual elements for your website, but they should be used sparingly and where it makes sense. The videos you put on your website should provide real value to your users.  Try to use original pictures of your products, staff, location, equipment, etc, and avoid filling your website with stock images.
Info above the fold: Users don't spend time scrolling down to see the most important information. All of the important details as well as calls to action (contact forms, etc.) should be visible right away without scrolling down.
Testimonials: Including real testimonials on your website will help build trust with your brand among visitors to the site.
Social media links: People like to follow their favorite brands on social media. Include links to your social media profiles in your website so users can easily find them and follow your business on all platforms.
Monitor Technical SEO Performance
Use Google Search Console  – a free tool that provides many reports on your site's performance in Google.  Once you login with your Google account, enter and verify your site and check crawl, index, search performance reports and more.  This helps you understand if your website is good or if there are problems you need to address.
Check that Your Website is Mobile Friendly
The amount of mobile users and searches done on mobile devices increases each year.  This makes it extremely important to ensure that your website is mobile friendly.  If the website does not display or function properly on mobile devices, mobile users will quickly bounce from your website.  Also Google gives preference to mobile friendly websites.
You can test the mobile friendliness of your website by browsing it on a mobile device yourself.  Make sure the pages display properly and you can easily navigate the website.  You can also use Google's free Mobile-Friendly Test to check your website.
Improve Content SEO Strategy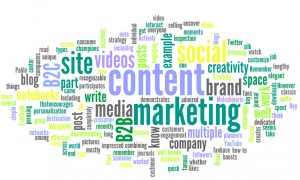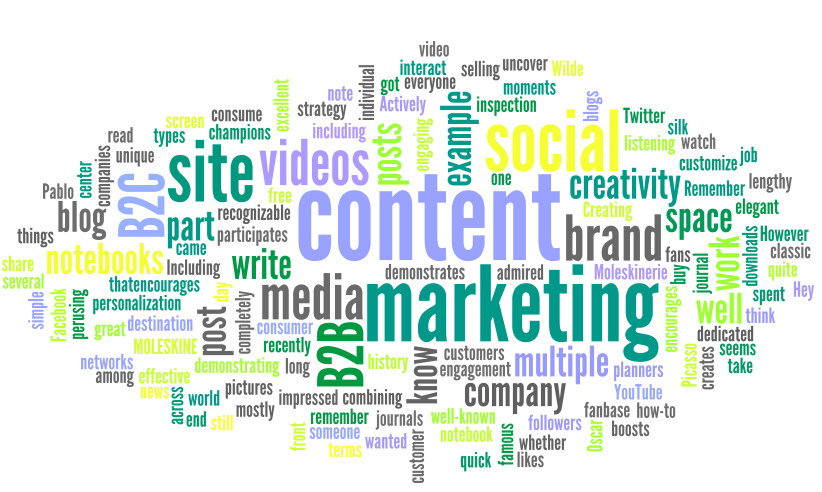 The importance of good content was already mentioned earlier, but it is worth covering again because good content is one of the most important elements of SEO.  The content on your website should bring real value to your users, providing them with the information they want to see.  All content should be well-written and free of grammatical and spelling errors.  Aim to make all main pages and blogs at least 500 words because longer pages give Google more text to crawl.
Developing a strategy to add fresh content to your website is also beneficial.  Google favors websites that provide its users with new, valuable content updated regularly.  Adding a blog to your website is a great way to continually provide new content that will keep visitors coming back to your website.
When creating new content, do keyword research to guide the creation of your content.  Tools like Google Keyword Planner will help you find related keywords and phrases which gives you further insight into what your target audience is searching for.
Improve Site Speed and Load Time
The site speed and load time will determine if a visitor stays or bounces from your website.  A loading time of more than 4 seconds will cause 25% of your visitors to bounce from your website.
Make sure to check the loading speeds of your website on desktop and mobile devices. Use Google's PageSpeed Insights tool to check the speed of your website on all devices and see what can be fixed to speed up your site.
Below are some elements that can slow down your website:
Heavy code
Large pages bigger than 1.5 MB
Images large in size
Inefficient caching
Before the end of the year, give your website an SEO audit using the steps described above.  These steps will help you make adjustments to your technical SEO, ensure that your website is in compliance with Panda and Penguin algorithm updates, find issues with crawling and indexing, improve user experience, ensure your website is mobile friendly, and implement an SEO content strategy.  By improving all of these elements, you will help boost your website rankings in the SERPs which will drive more traffic to your website.
Website Analysis and SEO Marketing from Proceed Innovative
If you would rather work with a digital marketing professional to ensure that your website is performing well from an SEO standpoint, contact our experts at Proceed Innovative.  We will provide a free website analysis to determine the search visibility of your website and identify areas to improve.  Our experts also specialize in full search engine optimization (SEO) services and can implement an SEO strategy and provide the required maintenance to keep your website ranking well in the SERPs.
You can contact Proceed Innovative by submitting an online contact form or by calling us at (800) 933-2402.