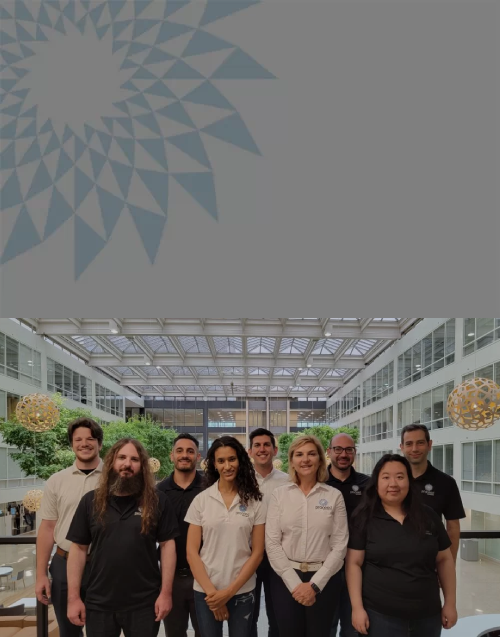 Our Digital Marketing Process

We Help You Harness The Power Of The Search Engines
Proceed Innovative's experienced team of professionals creates customized integrated internet marketing solutions for your business that will help you accomplish your objectives and meet your ROI goals. We have a proven track record of success and experience to match your internet marketing objectives and budget.
Internet Marketing Is Not A One Size Fits All Service
To get results, you need more than a pre-defined suite of marketing strategies and tactics. Proceed Innovative will:
Discuss your marketing objectives and goals
Conduct keywords and competitor research
Analyze your website design and SEO goals
Implement proven strategies to help you exceed your marketing goals
Contact Us for a free competitor analysis and review of your digital marketing opportunities
"Working with Proceed Innovative has been a pleasure. Our internet presence has increased tenfold, and we have not even finished our custom website! The talented team at Proceed Innovative is focused on increasing our internet presence in a very competitive market. Best of all, they are patient and willing to explain the whys and why not's of the complex internet marketing world."
AllenGabeLaw.com
+61%
Mobile Traffic
+16%
Organic Traffic
The new web design was launched in September 2015 and showed improved results in the first month of going live. It is extremely important to have a website with a mobile friendly design as more internet searches are done on mobile devices than on desktop computers and many mobile users will immediately leave a website that is not mobile friendly. Also Google and other search engines consider the mobile friendly feature a ranking factor.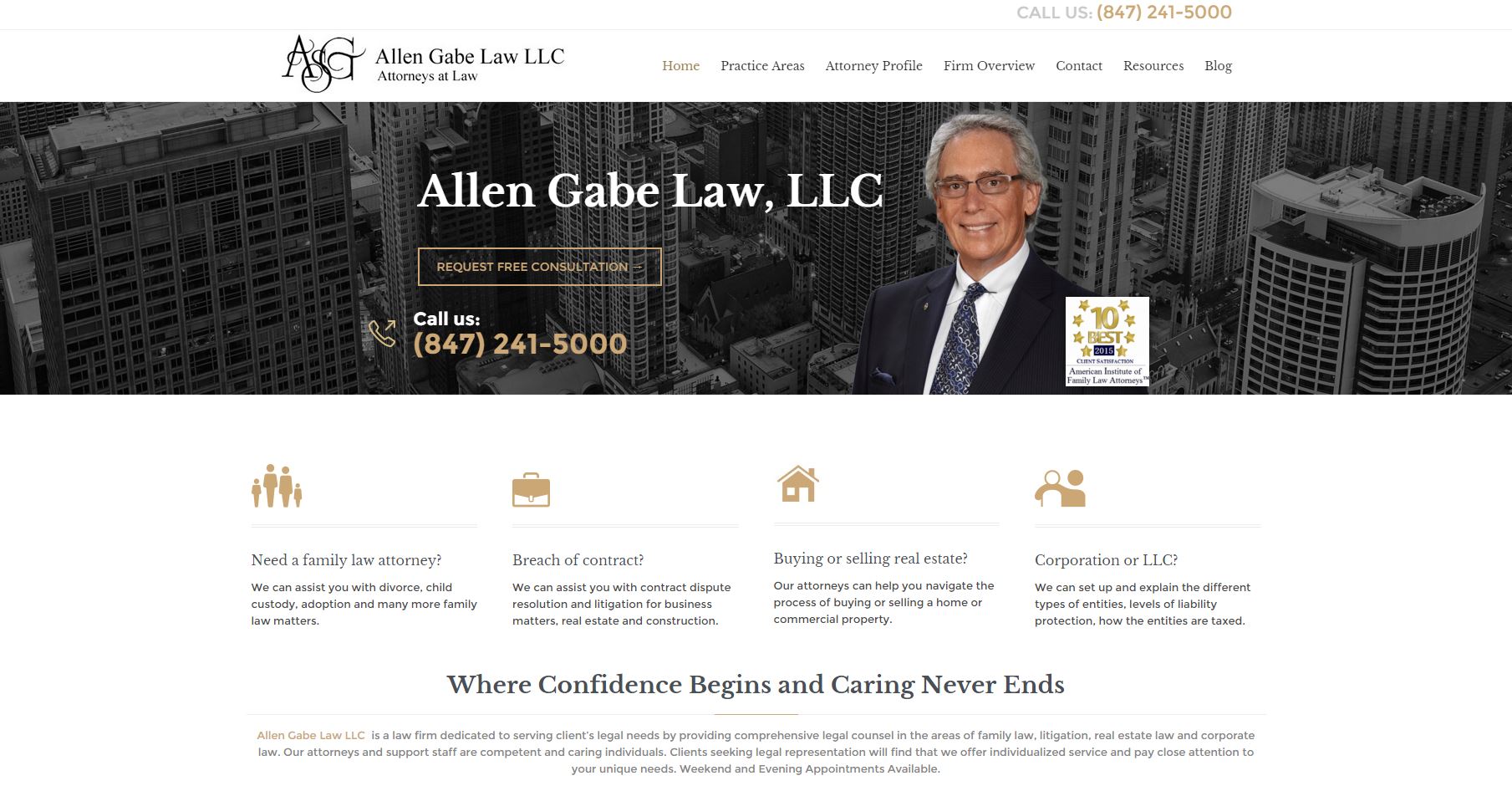 Automated Sales Lead Distribution System
10,000-15,000 Raw Sales This business model can be implemented for many franchise and license based businesses. The advantages of an automated sales lead distribution system such as the one described here are: low cost for each owner, reaching a much larger audience, and taking advantage of local as well as national searches. In many cases the franchises will fully support the program, and even part of the management fees may be allocated to traditional marketing programs.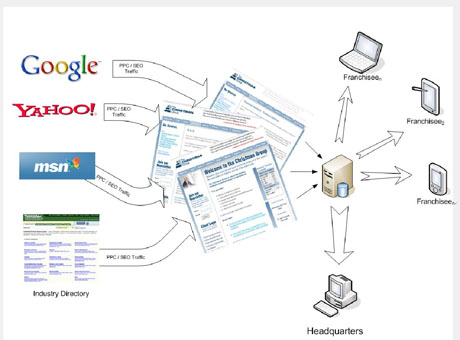 Dr. Joseph Furlin MD – SEO web design project
+71%
Mobile Traffic
+25%
Organic Traffic
Dr. Joseph Furlin specializes in women's health and provides services in pregnancy care, gynecology, wellness care, and minimally invasive gynecological surgery. The office of Dr. Joseph Furlin creates a relaxed, clean & comfortable environment where you can sit down and discuss your health care needs with Dr. Joseph Furlin. The office staff is friendly, accommodating and professional. Dr. Joseph Furlin is board certified in Obstetrics & Gynecology. Below is a list of Dr. Joseph Furlin's main areas of practice.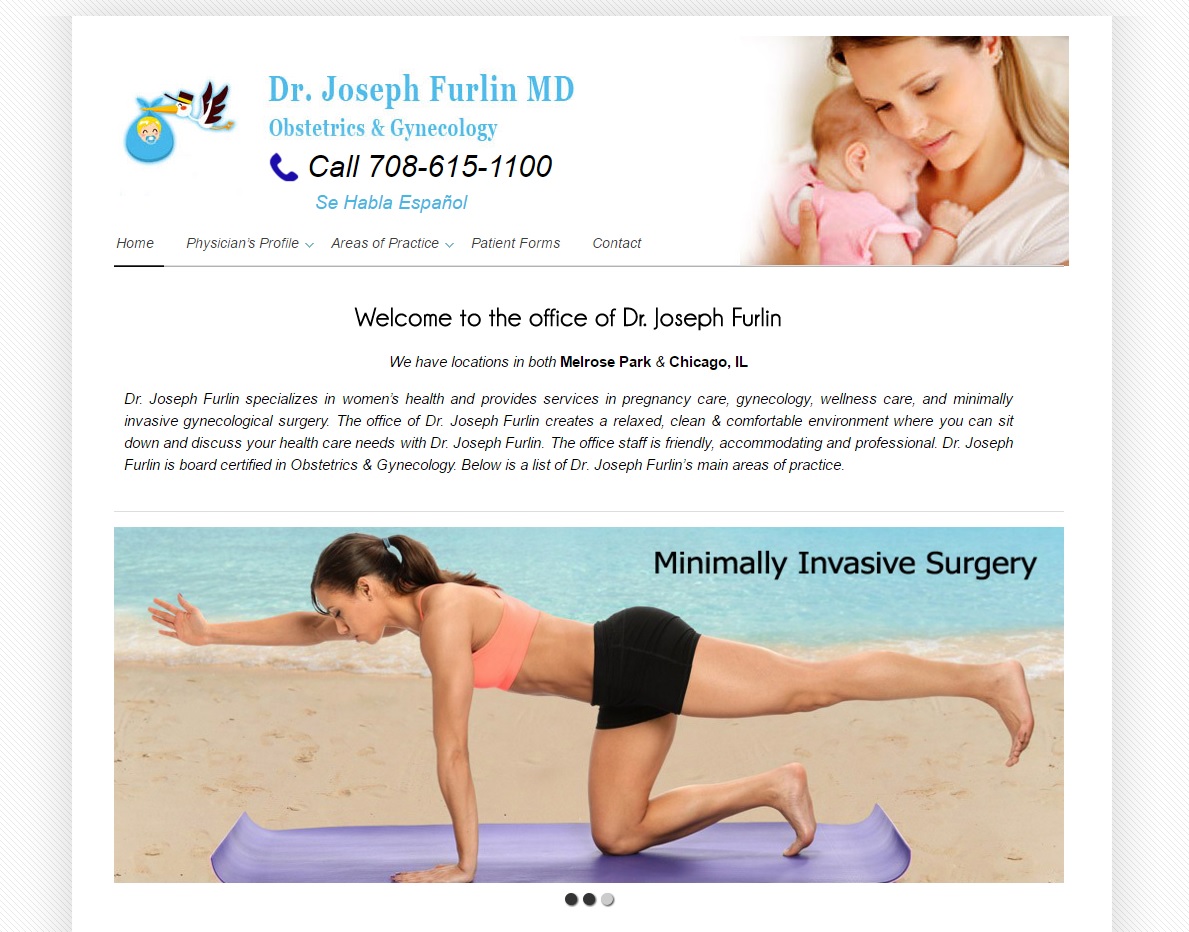 Dr. Mark Masi – SEO web design project
55%
Mobile Traffic
31%
Organic Traffic
Allied Clinical Psychologists, Ltd. is here to help you overcome your difficulties. Whether you're dealing with depression, anxiety, low self-esteem, relationship issues, or feeling lonely inside – therapy can help you start making positive changes. By taking the first step of discussing the problems that are troubling you, you can feel immediate relief. Overtime, therapy can empower you to overcome self-defeating thoughts and behavior, experience greater peace and renewed joy in life, increase your sense of self-worth, create more rewarding relationships, and live a life based on your core values thereby creating a personal sense of life purpose.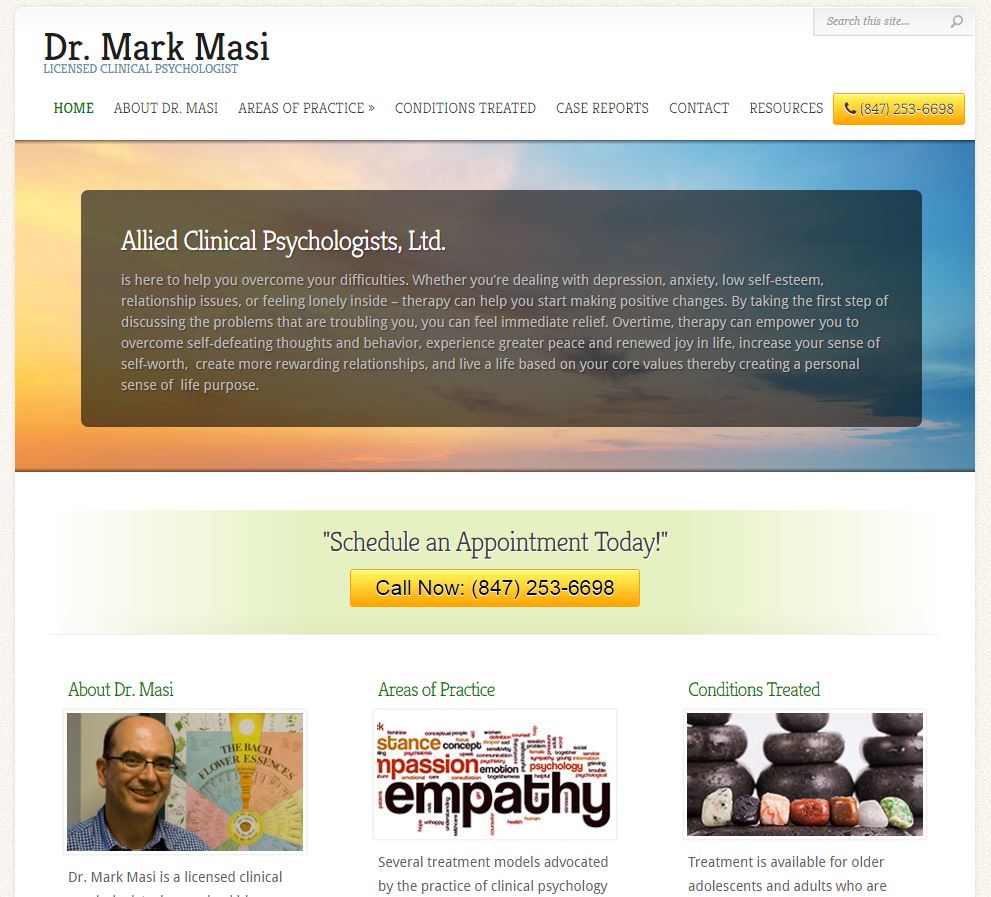 Furniture Medic by MasterCare Experts – Web Design, SEO and Lead Generation
467%
Increase in traffic from 2014 to 2017
320%
Increase in mobile traffic from 2014 to 2017
Client Review "We are relatively new subscribers to the services of Proceed Innovative. One of the services that we subscribe to is the RestorationMaster Finder (RMF). To date, we have been pleased with the lead flow. We do understand that Furniture Medic is a new RMF service. We have been surprised how quickly we have received leads. The support and interest in our business from Proceed has been a refreshing change to prior web company experiences."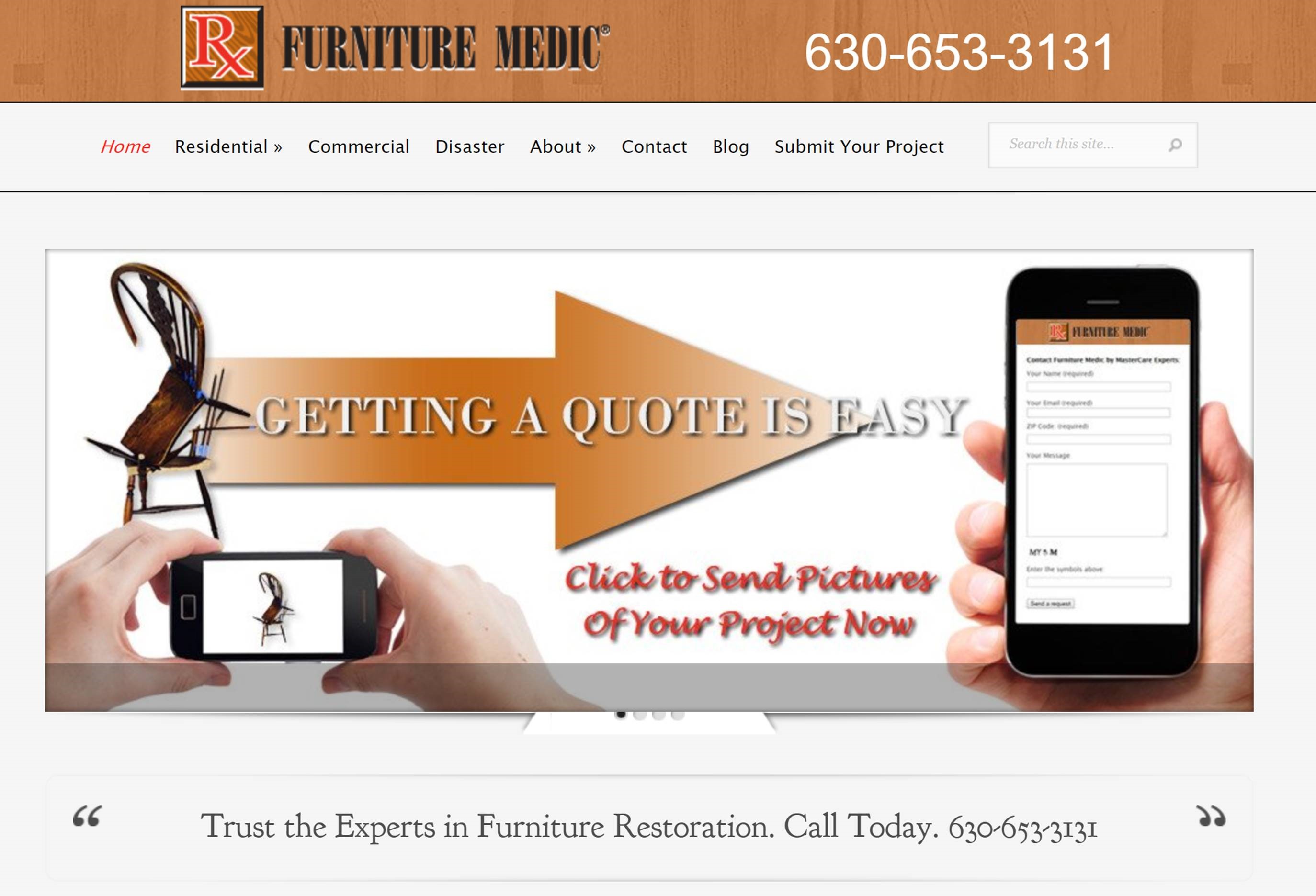 Good Work Plumbing and Electrical – Web Design
The new web design that we completed for Good Work Plumbing and Electrical improved the look and functionality of the website, the search rankings, and the responsiveness of the website to display and function properly on mobile devices. Proceed Innovative is a certified Google Partner which means that we always create new web designs with proven SEO principles and Google's best practices in mind. Contact our SEO and web design experts at Proceed Innovative to learn more about how our web design services can improve the ROI of your website.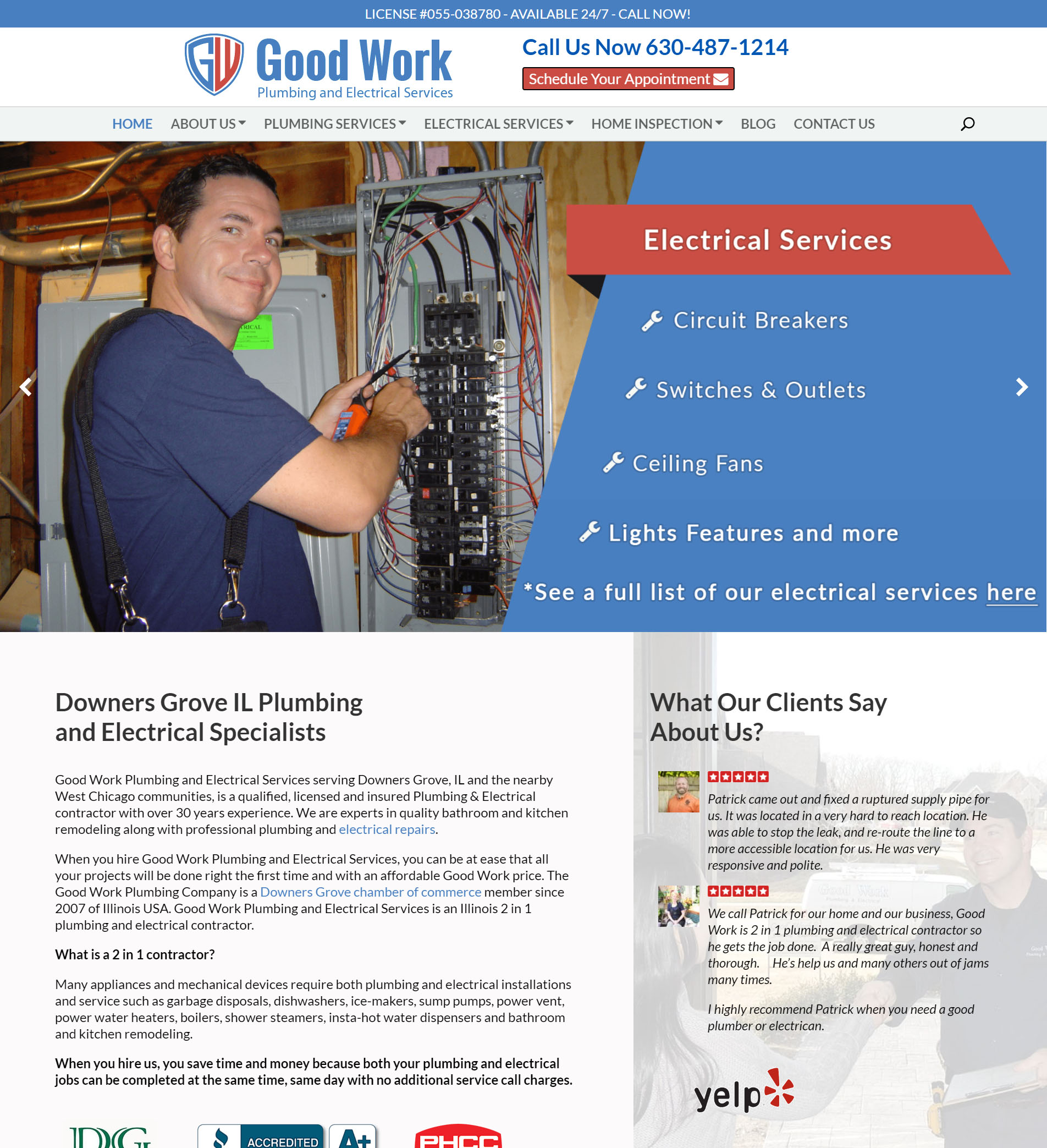 ICAP SEO Web design project
+42%
Mobile Traffic
+50%
Organic Traffic
The Italian Citizenship Assistance Program (ICAP) is a Division of Bridging Worlds LLC, a US-based program that offers complete services for Italian Dual Citizenship. Established in 2007, we have assisted Americans of Italian descent residing in all Italian Consulate Jurisdictions of the US, as well as US citizens residing abroad, successfully prepare their Italian citizenship applications with ease and accuracy at affordable rates.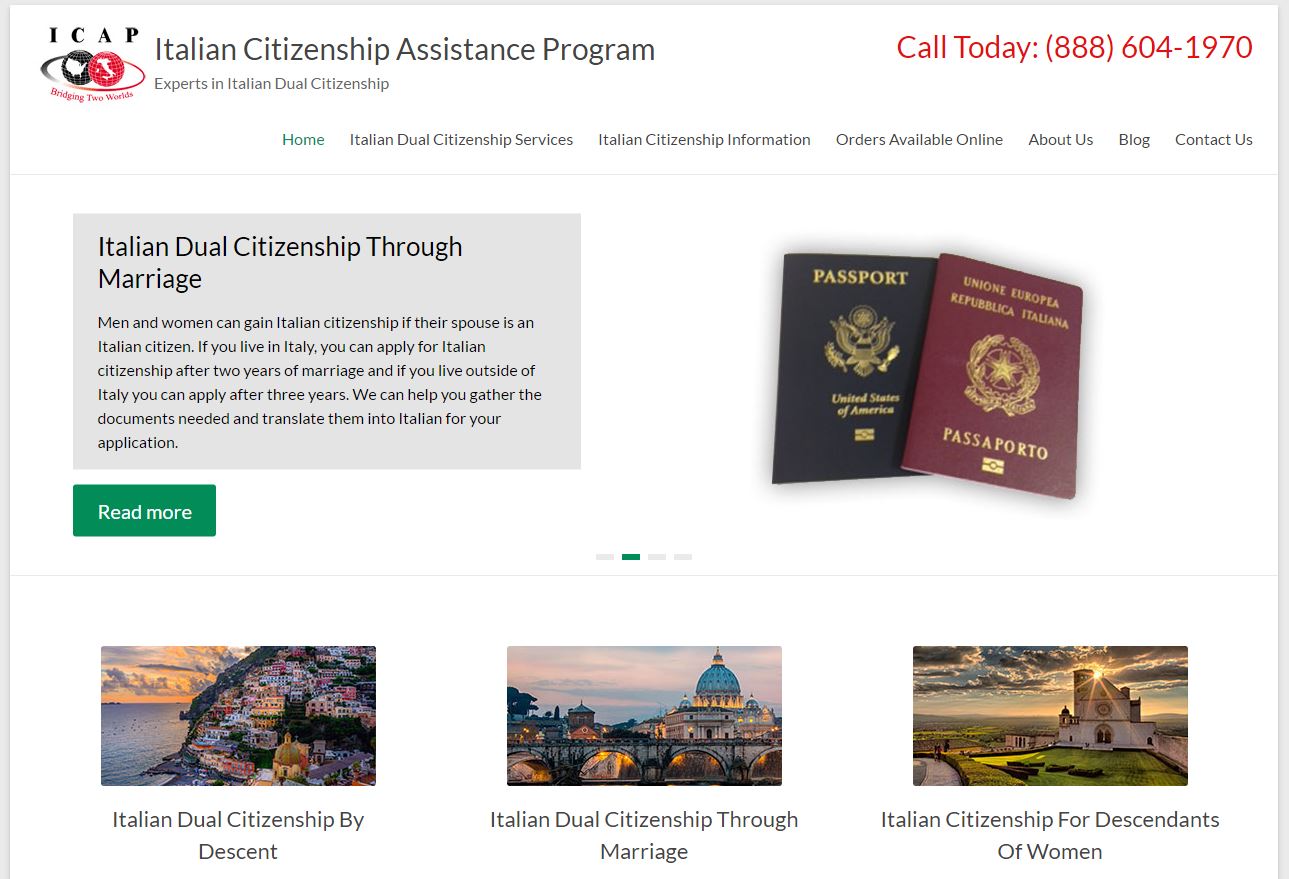 KieferUSA Sports Flooring – SEO and Website Redesign
+55%
Mobile Traffic
+26%
Organic Traffic
Kiefer has been our client for SEO services for several years. In 2015 we redesigned their website to be responsive, mobile friendly and contemporary. Kiefer's team and their customers are very pleased with the results.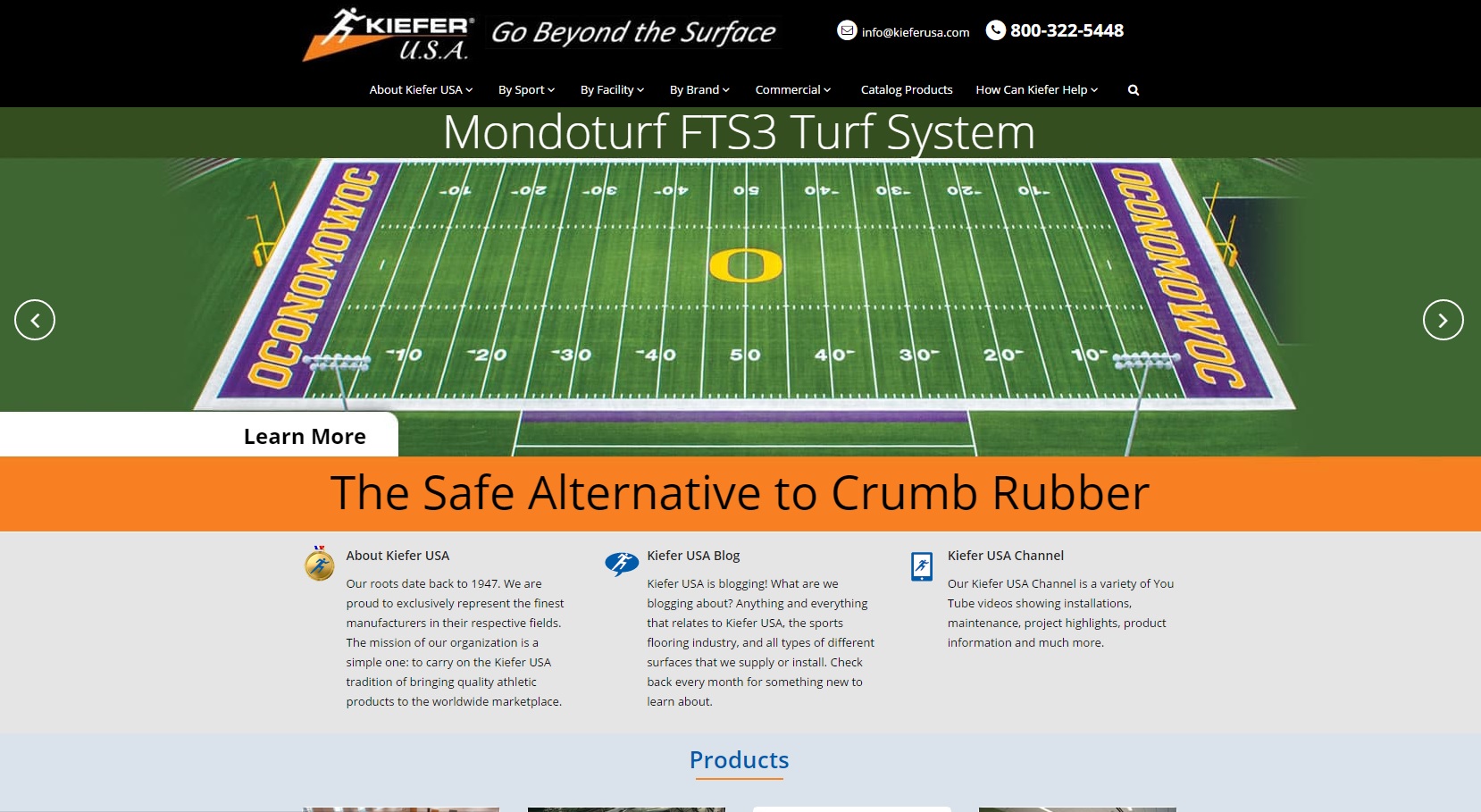 Marble & Granite Supply of Illinois – Blog SEO & Web Project
+21%
Mobile Traffic
+18%
Organic Traffic
Marble & Granite Supply of Illinois ( MGSI ) is a leading wholesale stone supplier, stocking a wide variety of natural stone slabs and tiles and a complementary range of porcelain and glass tile, and mosaic. MGSI prides itself on the wide range of natural stone products, the unusual collection of unique stone, and its qualityt. MGSI is very proud of its reputation as the place to go for unusual stone and the wide variety of complementary products: marble tiles, granite tiles, porcelain tiles and glass mosaic and stone tiles.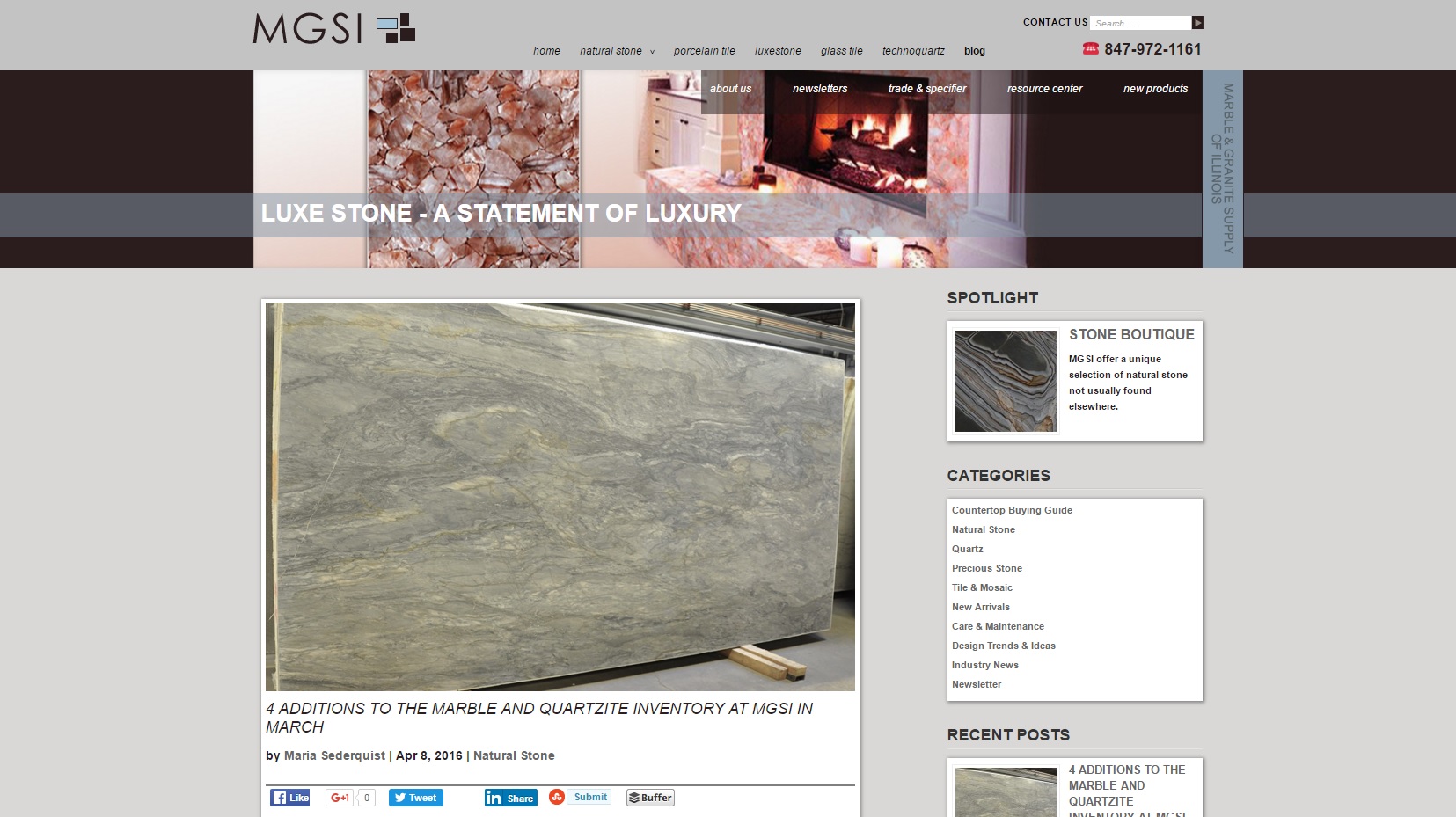 Motionpost
+1,134.04%
Mobile Traffic
+35.19%
Organic Traffic
Motionpost's previous website was developed years ago and the design was outdated with the current digital marketing and mobile trends. The client – a Chicago based video production company – needed a modern responsive website and better SEO results and came to Proceed Innovative for SEO and web design services. Our web design experts developed a whole new design and navigation structure that improved the usability, SEO performance, and mobile responsiveness of the website. The navigation now includes easy to use drop down menus that allow users to quickly find any page of their website and the responsive design and embedded videos display and play properly across all mobile devices. It is very important for a website that includes embedded videos to display properly on mobile devices because most online video consumption is done by mobile users. As the new website was built, we also optimized each page to perform better in the search engine rankings and attract more organic search traffic.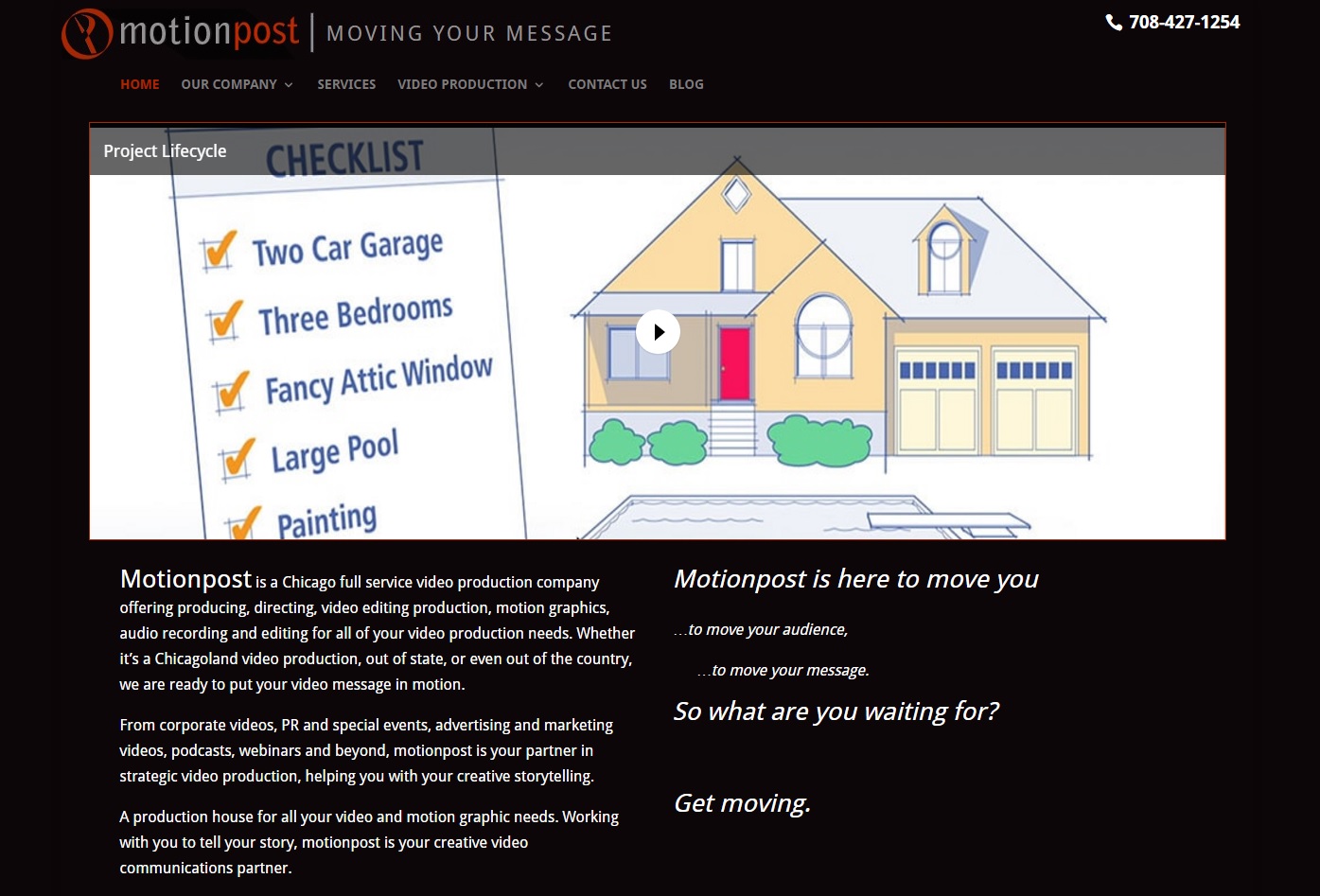 Ready Access – SEO Web Design
The mobile responsiveness is the most important feature of the new design. More people search online for products and services on mobile devices than on desktop or laptop computers and a responsive design is crucial for generating quality leads.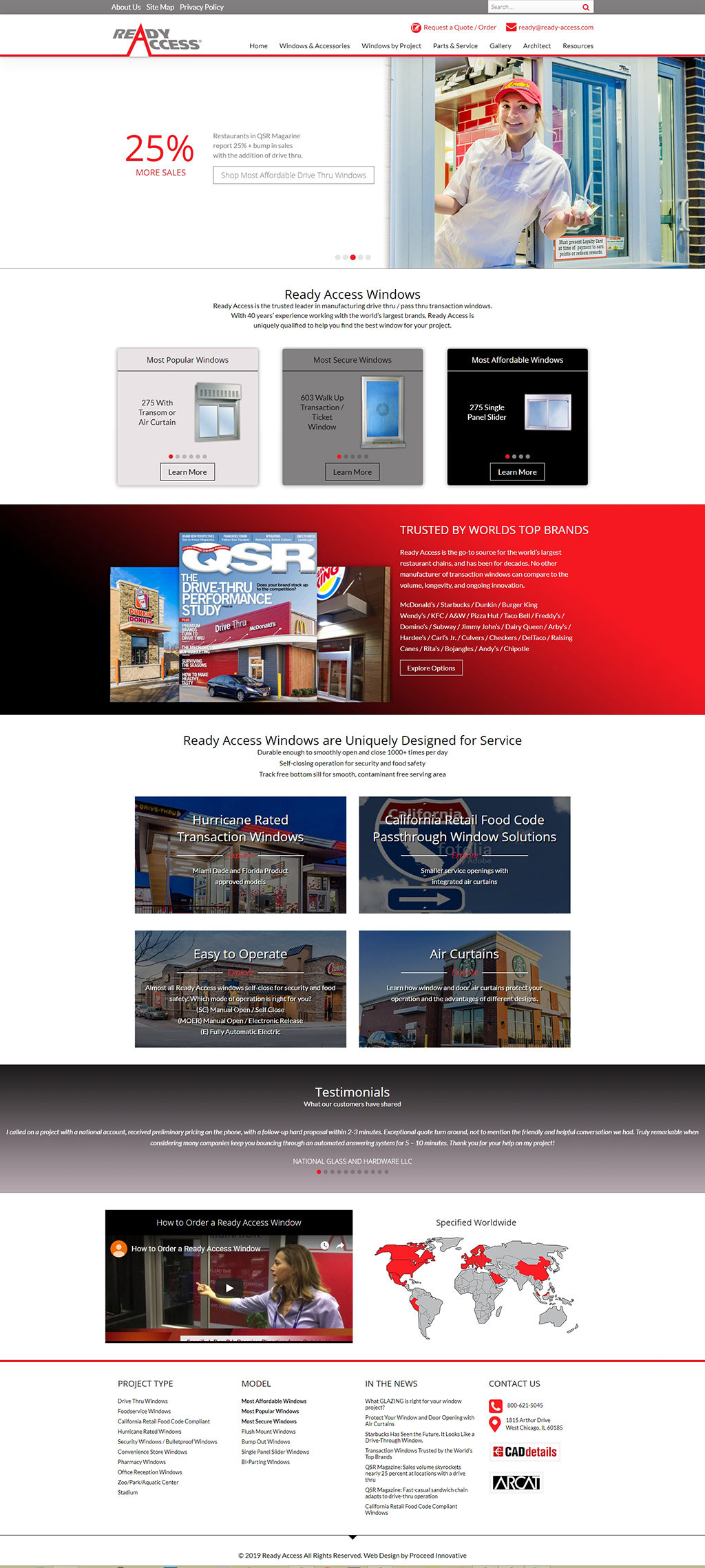 Robert L. Herst LLC Law Office – Web Design
+41%
Mobile Traffic
+36%
Organic Traffic
From commercial contracts to corporate compliance to general counsel services, the Law Office of Robert L. Herst is committed to providing your company with the same dedicated legal services that they have been delivering for over 25 years.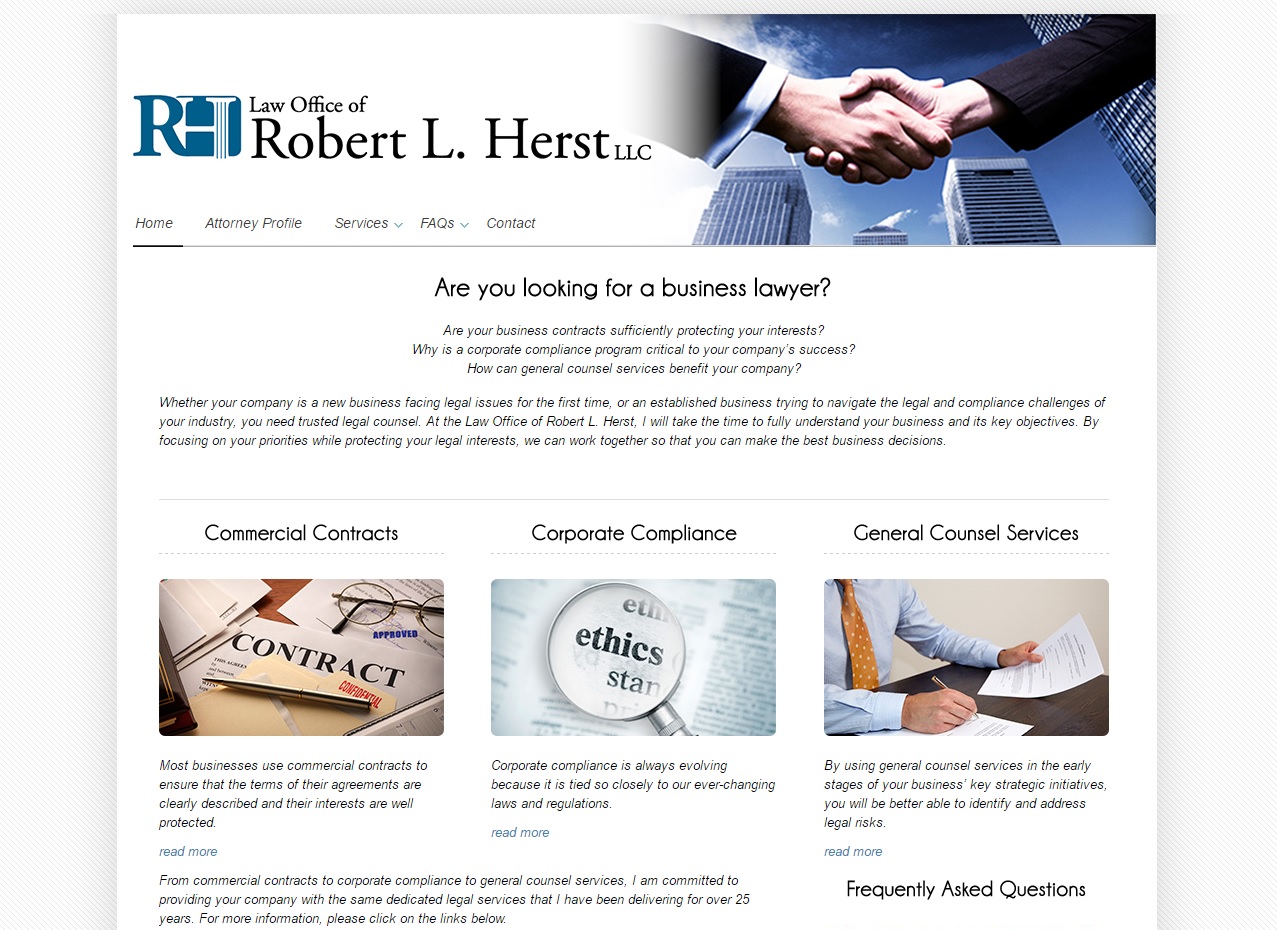 Rock Solid Business Development – Web Project
2,223%
Increase in mobile traffic from 2014 to 2018
937%
Increase in organic traffic from 2014 to 2018
Andy Rockwood, the owner of Rock Solid Business Development since 1997, has been helping small business owners and operators restore the joy of running a business.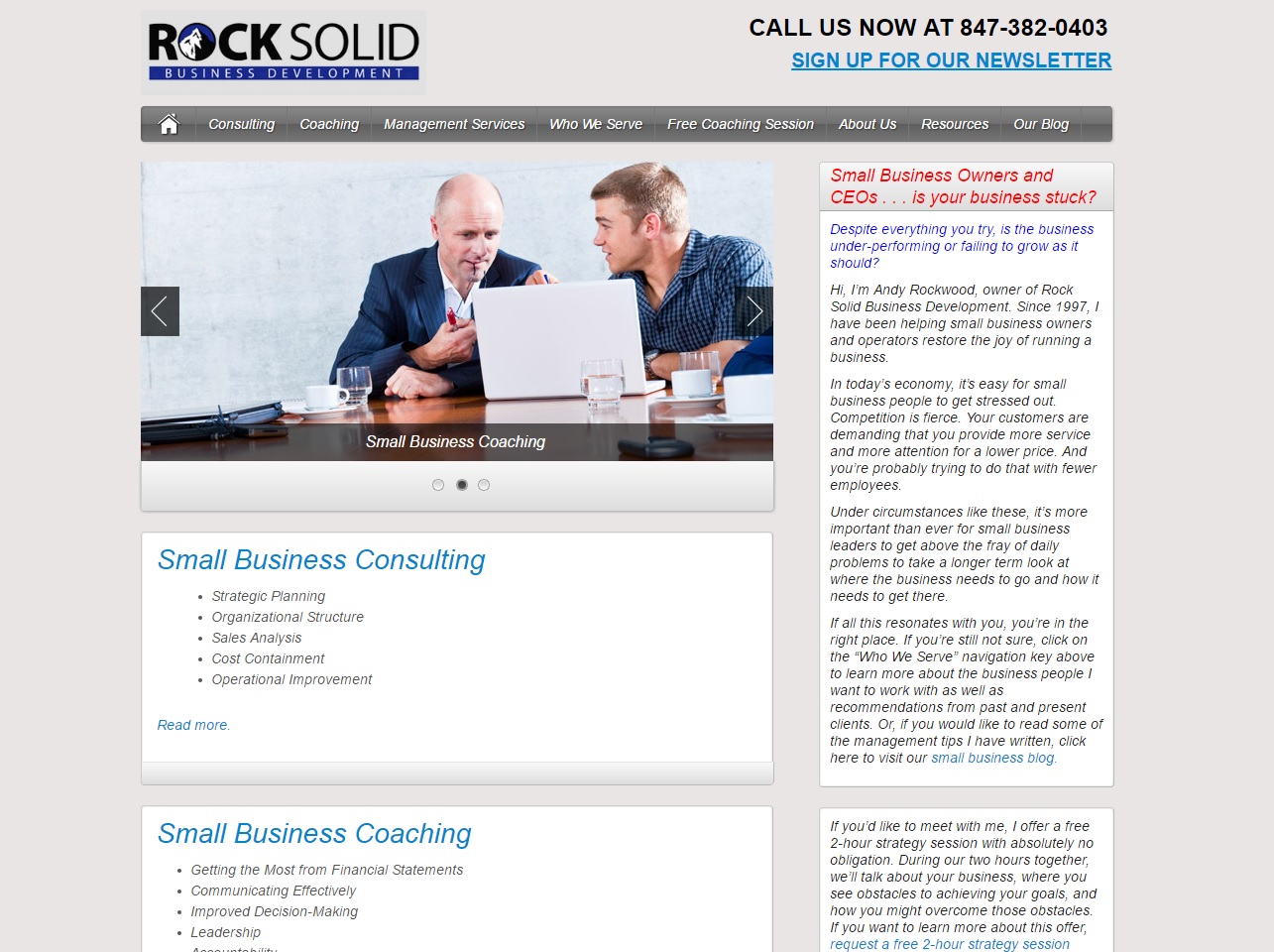 ServiceMaster by Restoration Contractors – SEO and Web Design
After working with Proceed Innovative to develop a modern and optimized website, ServiceMaster by Restoration Contractors has an established online presence that will continue to grow over time with frequent updates, blog posts, additional service pages, and more. The design features a user-friendly navigation, is mobile-friendly, and provides detailed information about who they are as a company, the services they provide, and the areas they serve; overall, it is designed to provide customers with a seamless experience. Proceed Innovative also understands the sense of urgency for the restoration company's customers, which is why the developers had also included the ability to conveniently contact them from any service page, via click-to-call, click-to-email, or contact form. As a result, both Proceed Innovative and ServiceMaster by Restoration Contractors look forward to the continued growth and success of their website as well as their online presence.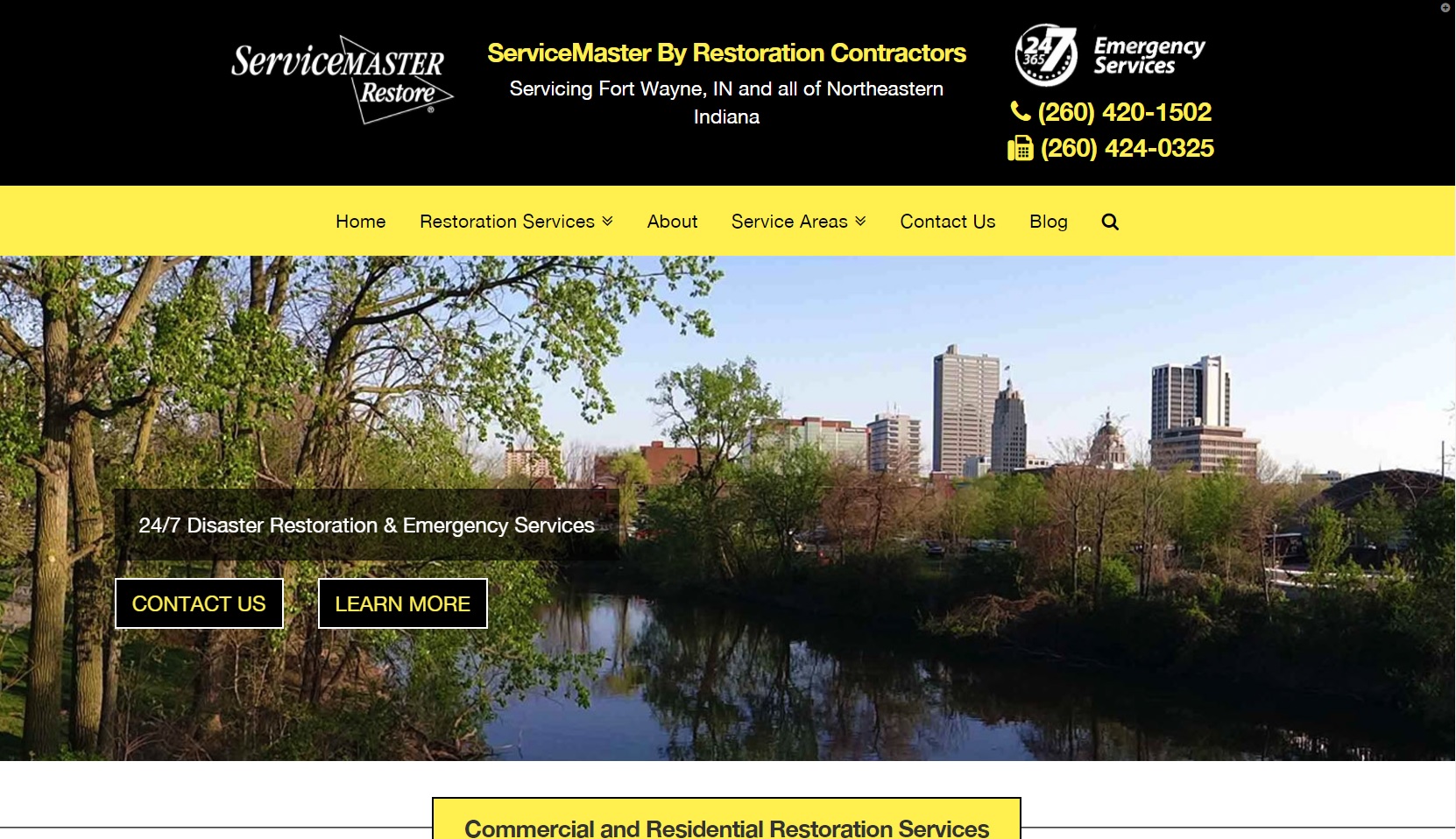 ServiceMaster DAK – SEO and Web Design
+71%
Mobile Traffic
+86%
Organic Traffic
The client has been with Proceed Innovative for 5 years, we designed their first website and lately redesigned the site to be responsive and mobile friendly.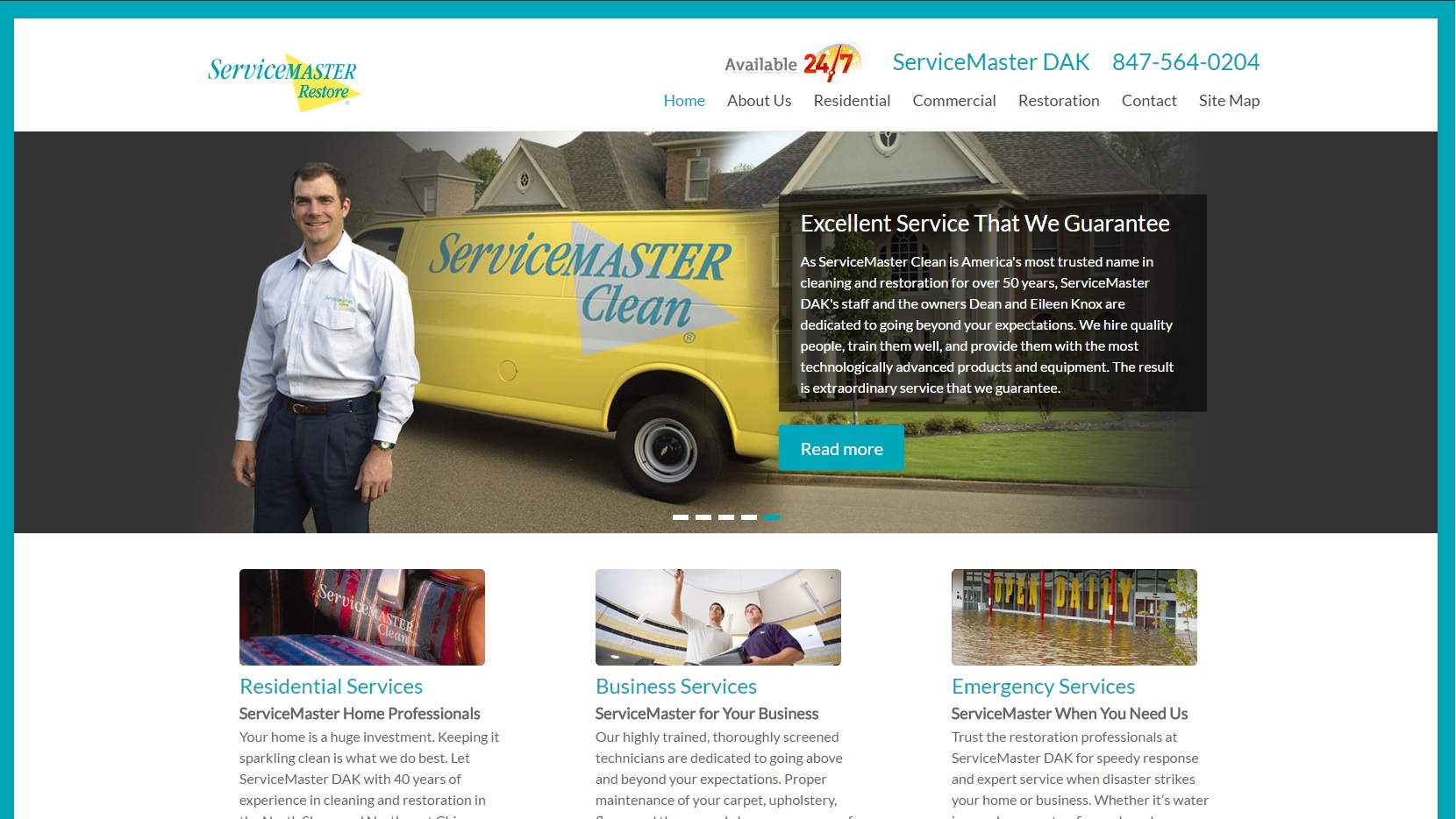 ServiceMaster NCR – SEO web design project
+41%
Mobile Traffic
+56%
Organic Traffic
ServiceMaster National Capital Restoration, VA, Ft. Washington, MD & Washington D.C. has an unparalleled reputation in the cleaning and restoration industry for service, quality and customer satisfaction. Family owned and operated since 1986, they are the largest ServiceMaster in the greater Washington D.C. area and consistently one of the largest ServiceMaster franchises in the country.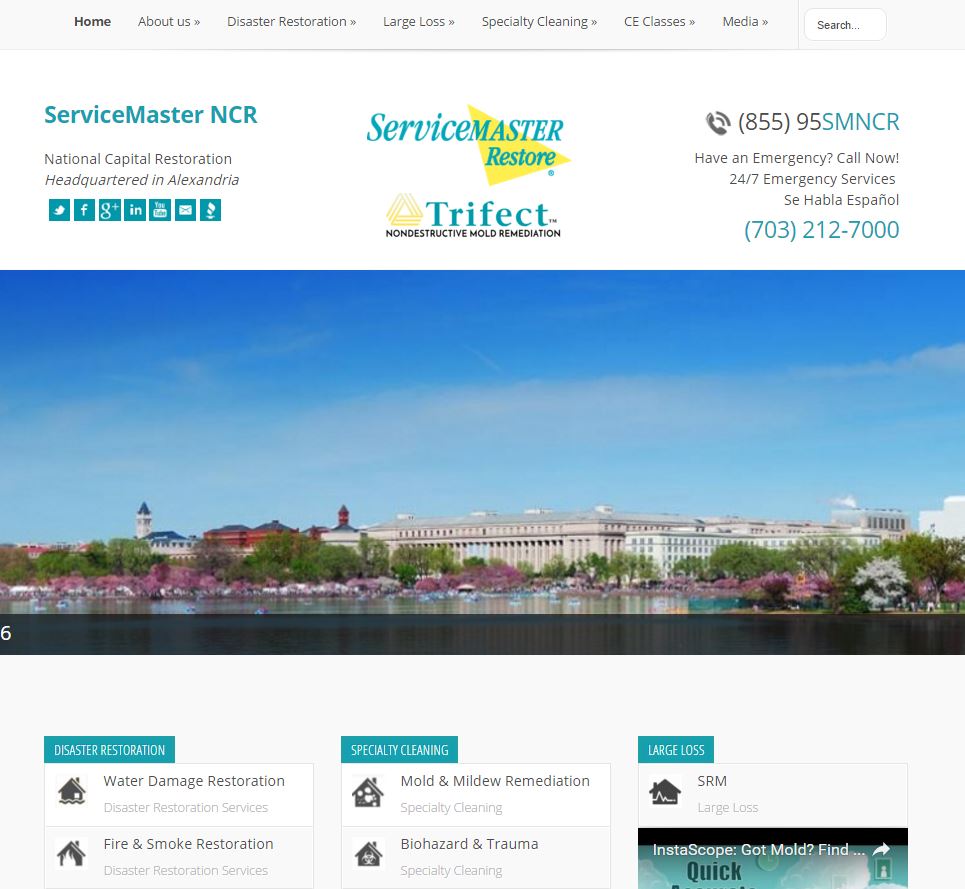 ServiceMaster Restoration and Cleaning – SEO web design
+31%
Mobile Traffic
+46%
Organic Traffic
ServiceMaster Restoration & Cleaning is a full-service restoration company offering a complete line of services necessary to restore your home or business. Those services include water extraction, drying, content cleaning & packing, smoke/soot cleaning & deodorization, board-up & tarping, furniture restoration, electronics cleaning, mold remediation and more. ServiceMaster Restoration & Cleaning has been serving the greater Houston area since 1992.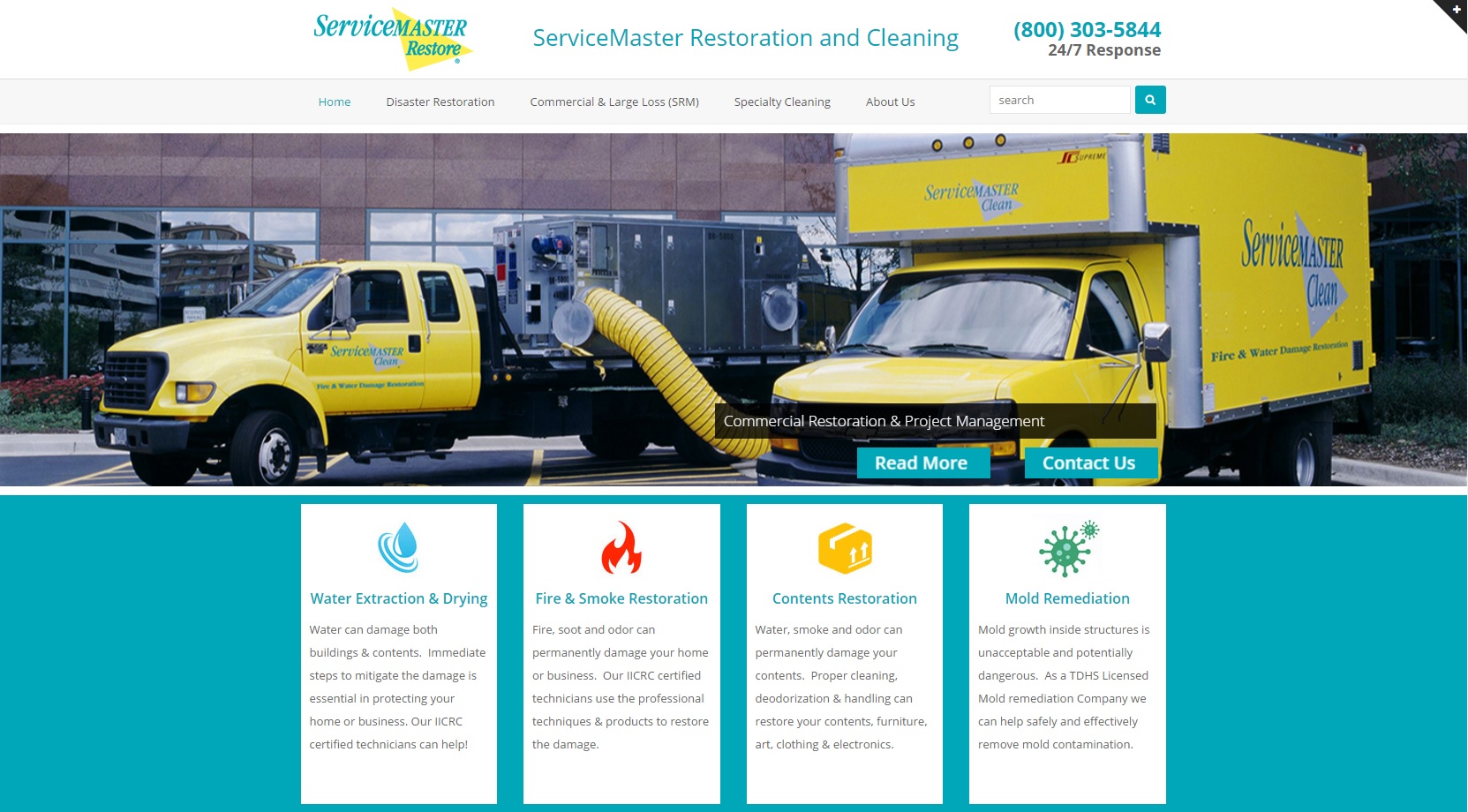 ServiceMaster Restoration Services – SEO and Web Design
After working with Proceed Innovative for over a year in optimizing their RestorationMaster Finder (RMF) microsite, ServiceMaster Restoration Services had decided to expand their digital marketing program by purchasing a website to be optimized with custom SEO and marketing strategies. After working with the owner, Jeremy Claus, Proceed Innovative had given the new website a modern design that is friendly across all devices, providing each user with the best online experience. Each service page has also been designed to attain a high ranking on the search engines, allowing users to conveniently find the information they need and contact ServiceMaster Restoration Services from any device. The website continues to grow today with additional service pages, blogs, and external links to improve its online presence.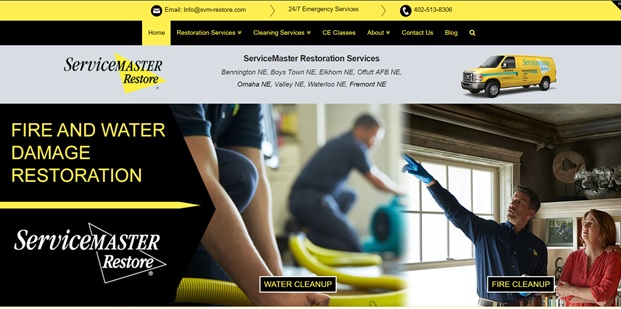 ServiceMaster San Francisco – SEO Web Design Project
+61%
Mobile Traffic
+16%
Organic Traffic
The client has been with us for over 5 years. We redesigned their IL website then the client moved to California and hired us to design a new website for their California ServiceMaster franchise. Their local SEO results have been great.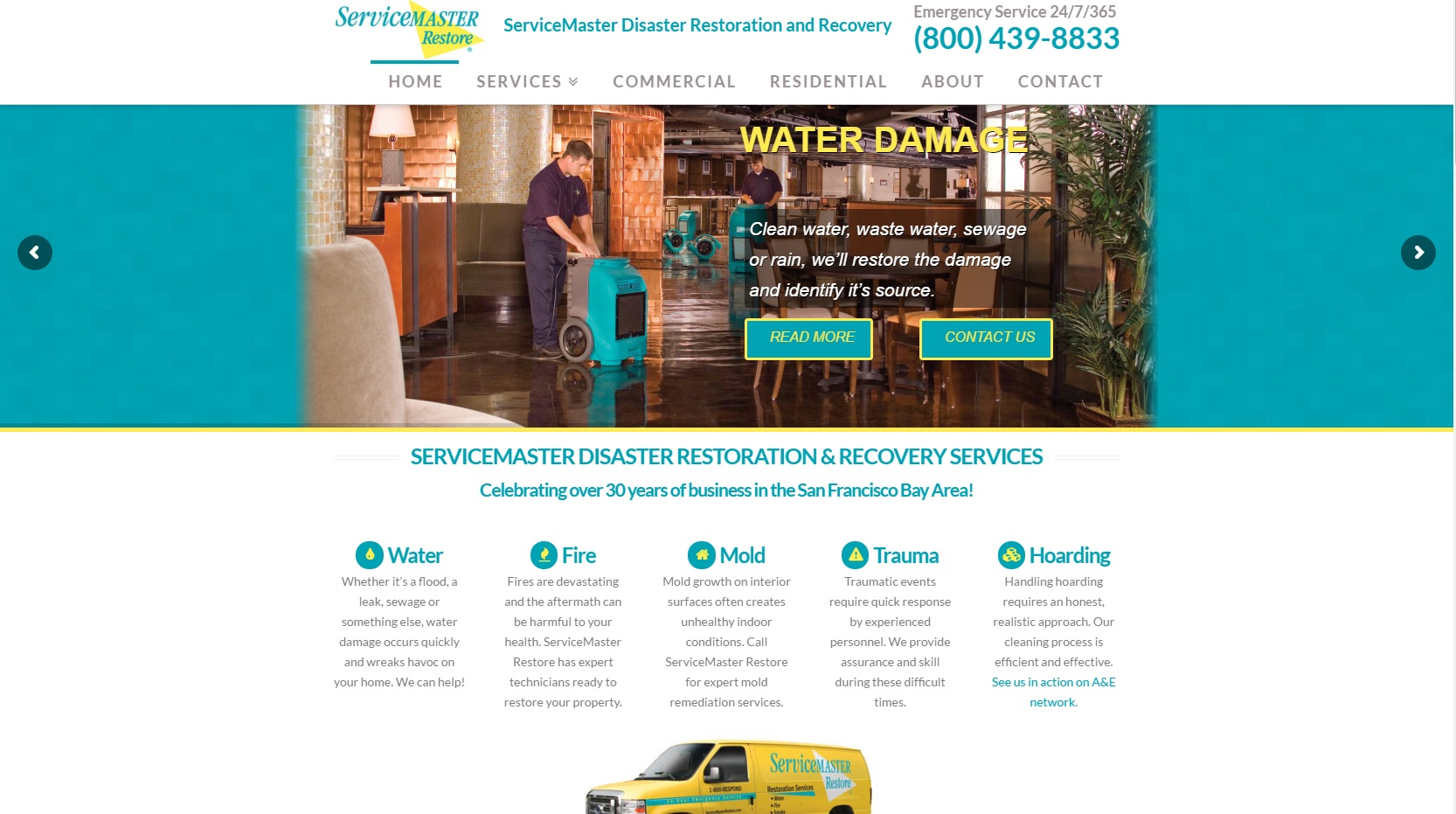 ServiceMaster Dallas – Custom Web Design
Proceed Innovative added ServiceMaster of North Texas as a client to RestorationMasterFinder.com in 2014. In 2016 the client decided to update their custom website ServiceMasterDallas.com and our web design team did a complete overhaul on their website to give it a fresh, responsive design that displays properly on all mobile devices with a more user friendly navigation. Each page is highly optimized with SEO friendly features to help increase organic search traffic to the website and the responsiveness of the new design will help attract more mobile searches as these users can navigate the entire website and submit a contact form directly from their device. The improved navigation menus make the website more user friendly as users can easily find the service pages they need and each internal page has a contact form built right into the right navigation menu.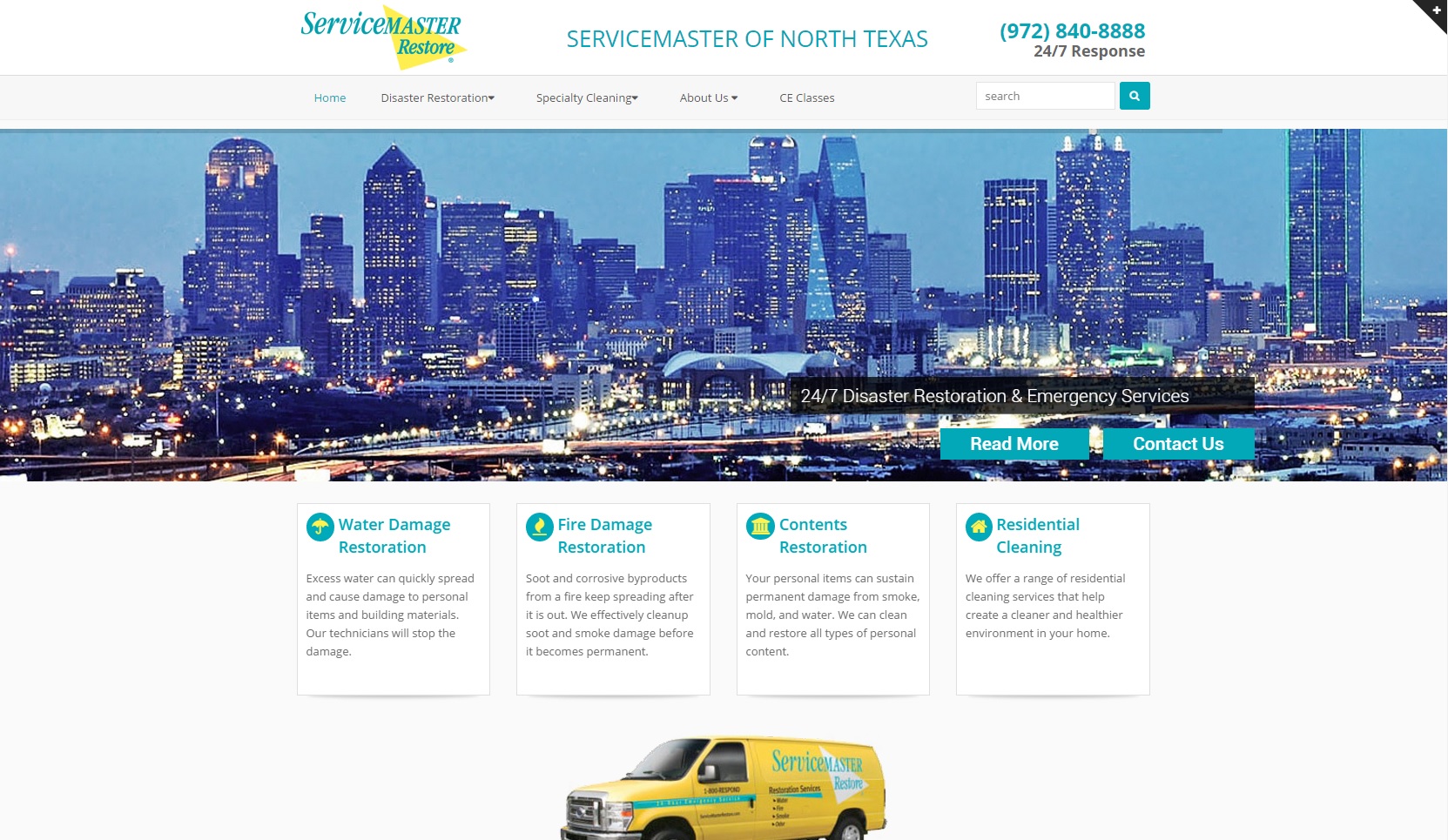 Internet marketing can be a tricky jungle to walk through. You need someone you can trust and who thinks out of the box. That's what you get with Proceed Innovative. Contact Patrick Panayotov to guide yoou to success!

Patrick is amazing! Wicked smart and can help get results for your business. Highly recommend getting to know Patrick and Proceed Innovative.

Patrick is incredible! He's very professional and knows his stuff. His confidence helps people relax and trust the process. I highly recommend talking to him!

Patrick is awesome. Very professional and he knows what he's talking about. I recommend this company if you need to improve your SEO and want more business!

My company hired Proceed to help us increase our SEO. We have been pleased wtih their communication. Marlene and Patrick have been our most recent go-to's and they have always been responsive to our needs.

I've worked with Proceed Innovative for over a year and have been very happy with their product and service. Patrick and his team has done a great job building value for my company and offering exceptional customer service. Great job guys!

Great digital marketing firm. Thoughtful, thorough and insightful. I have worked with Jessica and Jasmine for over a year now and have been very impressed. Our online conversions have increased 14x and our website visits are up 900%. The results speak for themselves!

We've worked with Proceed Innovative for years. In that time they redesigned our website (it looks and works so much better thanks to them), and their SEO work helps so many new clients to find us. Great work and friendly people!

We love working with our team at Proceed Innovative. They have great reports that are measurable and interactive to help see how we are getting business from their work. A large portion of our customers find us from online searches and i attribute that to their team!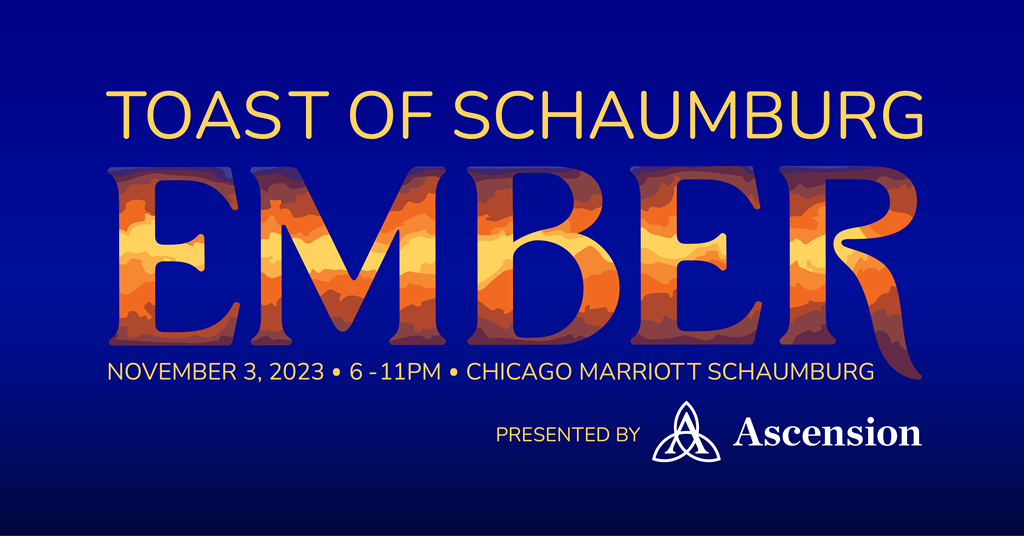 Each year, the Schaumburg Business Association (SBA) holds their Toast of Schaumburg event in which they recognize the achievements of SBA members from the previous year and present awards in several different categories to honor outstanding members and businesses.  This year, Proceed Innovative was among five nominees for the Brian H. Burke Business of the Year Award. 
read more