Looking for new Internet marketing opportunities?
We offer Free Competitor and Market Opportunity Analysis
Today, the Internet is the most measurable, results-driven mass-marketing vehicle available and 81% of the website visits in average worldwide are initiated from a search engine including Google, Yahoo and MSN.
If you are looking for new Internet marketing opportunities because:
You are worried that you don't know how your potential customers are searching for your products or services online;
You are concerned that your competitors are on the top of Google search results and you aren't;
You are frustrated that you are leaving money on the table because your website is not even ranked;
You are afraid that your current marketing programs are ineffective…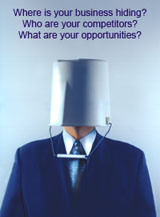 … then our Free Competitor and Market Opportunity Analysis is right for you. Contact Proceed Innovative now. The most effective Internet Marketing Campaigns are those that combine market research and multi-channel campaigns, such as Search Engine Optimization (SEO), Pay-Per-Click (PPC) Advertising, Media Planning and Marketing, Analytics and Reporting. Proceed's marketing professionals have in-depth knowledge of the opportunities and challenges that Fortune1000 companies face, enabling them to develop highly targeted, highly effective marketing campaigns that are proven to deliver results. Looking for new internet marketing opportunities? We replace the guesswork with proven methodology. Contact Proceed Innovative for your free competitor and market opportunity analysis.