Proceed Innovative and Northwoods Software Present Free Workshop: Writing for the Web
Do you feel like you are losing good business from your website because of a lack of engaging content?
Do you feel that your website has everything it needs but you still don't see enough leads or service requests from potential clients?
Proceed Innovative, along with Northwoods Software, is presenting a free workshop that covers the basics of writing good web content entitled "Writing for the Web." This workshop will be held at the Schaumburg Corporate Center in Schaumburg, IL on July 22 from 9:00 am to 11:30 am.
The content is the most important feature of any website because effective content conveys your message to your audience, describes your products and services, and also helps your website rank better in search engine results pages for search queries related to your products and services. It is important for your content to be able to accomplish all these things at once which makes writing pages for your website a challenge. In our Writing for the Web workshop, we will discuss how to create good website content that will improve your SEO rankings, the usability of your website, and the conversion rate.
The main points we will cover include:
Determining the goal of your website
Improving your conversion rates
What makes good web content versus bad web content
Tips for boosting traffic
Improving your SEO rankings
Improving website usability with your users in mind
Tips for writing good web content
Sponsored by: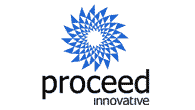 This workshop is beneficial for anyone who runs a company website or who writes web content for one or multiple companies. You can register to attend this event on this page if you would like to see an improvement in the quality and performance of your website content.
When: Wednesday July 22, 2015
Schedule:
8:45 am – 9:00 am – Registration
9:00 am – 11:30 am – Workshop
Where: Schaumburg Corporate Center, Conference Room C 1501 East Woodfield Rd, Schaumburg, IL 60173
Presenter: Pat Bieser – President and Founder of Northwoods Software