Concerned that your website has low search engine visibility? Afraid your competitors are building a successful Internet presence?

Frustrated that you lack the resources and knowledge to make your website as effective as possible?

Confused by many new Internet marketing programs? You know how to start, but don't have access to the tools used by marketing firms?

Worried you don't have the knowledge to implement the most current Internet marketing strategies?
If your answer to any of the above questions is YES
We Help You Harness the Power of the Search Engines
For over a decade Proceed Innovative, a Chicago Internet Marketing Agency, has helped clients break through the confusion of Internet marketing terms and search engine marketing programs. Using cost effective methods customized to your business, Proceed Innovative delivers measurable marketing results for our clients. Our strategic website consulting team is established in the Search Engine Marketing (SEM) industry.
Proceed Innovative's experienced team of professionals creates customized integrated internet marketing solutions for your business that will help you accomplish your objectives and meet your ROI goals. We have a proven track record of success and experience to match your Internet marketing objectives and budget. We invest time and resources in keeping up to date and employ out of the box thinking to assure your business the most effective solutions. Read Internet marketing case studies and what our clients say about our work.
Internet Marketing is Not a One Size Fits All Service
To get results, you need more than a pre-defined suite of marketing strategies and tactics. Proceed Innovative will consult with you on your Internet marketing objectives, analyze your website design and search engine optimization goals, help define successful web metrics and analytics, and provide a complete set of integrated marketing tactics to accomplish your business objectives. Contact us for customized analysis of your Internet marketing opportunities.
Latest SEO Web Design News
[add_posts category=newsletters show=2]
"Working with Proceed Innovative has been a pleasure. Our internet presence has increased tenfold, and we have not even finished our custom website! The talented team at Proceed Innovative is focused on increasing our internet presence in a very competitive market. Best of all, they are patient and willing to explain the whys and why not's of the complex internet marketing world."
We Are Looking Forward To Working With You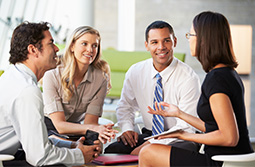 Meet The Team
Our team at Proceed Innovative consists of internet marketing professionals who specialize in marketing tactics including search engine optimization (SEO) and pay per click (PPC) management. We have the expertise to create and implement a custom marketing solution for your company.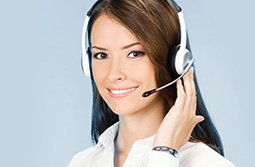 Ask A Question
If you have a question regarding any of our internet marketing or website design and development services, fill out a contact form. You can also request a quote for our services either through the contact form or by calling us at 800-933-2402.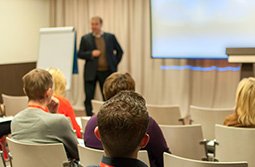 Educational Seminar
Every month, Proceed Innovative and our partners Northwoods Software provide free educational seminars at our office building in Schaumburg, IL. These seminars cover a range of internet marketing topics that will help you grow your business and lunch is always included.