What is small business SEO?
Small business SEO (search engine optimization) is the technical process of increasing a small business's online visibility on major Search Engines, namely Google, Bing, and Yahoo. SEO professionals can optimize your website and Google Business Profile (GBP) to appear on top of the search engine results pages (SERPs) when customers lookup your services or products online. Whether your small business is a local restaurant, a boutique, a coffee shop, or a spa, getting customers to discover you before your competitors is a significant advantage. It becomes a win when customers have a great experience interacting with your website and contact you to book an appointment or go to your location.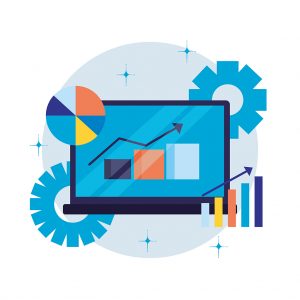 A common misconception for small businesses is that SEO is only for e-commerce businesses. The truth is that small business SEO is as important for brick-and-mortar businesses as much as an eCommerce. Let's look at it from the customers' perspective. These days, when we need goods or services, our first natural action is "googling". We want to see who provides those services and products, check their ratings, reviews, location, information, and customer service quality before making any consideration or decision. We do it because it's convenient and reliable. Coming back to a business owner's perspective, what appears on the result page is critical. Do they see our business or our competitors?
That's when small business SEO comes in place to increase the possibility of customers visiting your website and Google Business Profile versus your competitors. It helps you become their convenient first choice and generate a long-term revenue stream for your business from online channels.
How does small business SEO work?
The power of SEO is that it works for businesses of all sizes, including small businesses. It is challenging for small businesses to compete with big corporations in the infomercial arena, media advertising, or financial investment because they have substantially more resources. However, the situation is not the same with SEO. The reason is that Google's ranking can't be bought with money. It is decided by the professional and proper practice of SEO. Therefore, small businesses have higher chances and equal opportunities to compete with large-scale enterprises in SEO marketing than any other promotion approach.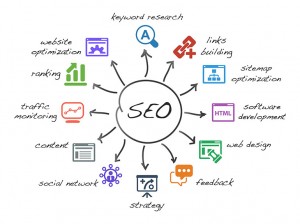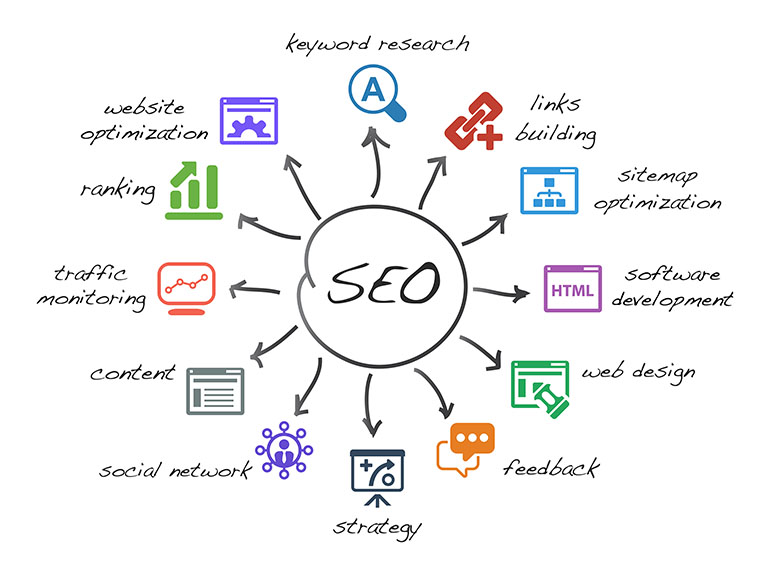 Small business SEO works by understanding and leveraging principles, algorithms, and preferences for local search practice. In short, SEO experts can optimize your website and Google Business Profile to maximize their performance and online presence. SEO audits in speed, content, features, web design, domain authority, and level of user-friendliness can create a satisfactory and quality experience for your potential online customers. When your website fulfills all the requirements and is highly relevant to the user's search term, Google grants you a high position on the search results page.
Google determines what to display based on the website's relevance to the searched keywords. That's one of the essential factors why small businesses gain further advantages in local search than giant corporations. For example, imagine that you own a small coffee shop in Navy Pier, Chicago. A customer located nearby craves coffee and types in "café near me" in Google on their iPhone; the next thing you know they visit you instead of Starbucks because they saw your business listing ranked well on Google.
Small Business SEO implementation includes but is not limited to the following:
– SEO and user friendly web design
– Site speed optimization
– Authority building
– On-page SEO
– Local SEO
– Content marketing
– Mobile optimization
Is SEO worth it for small businesses?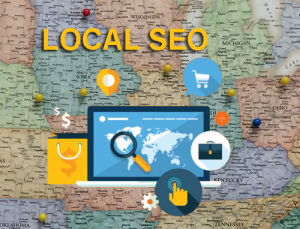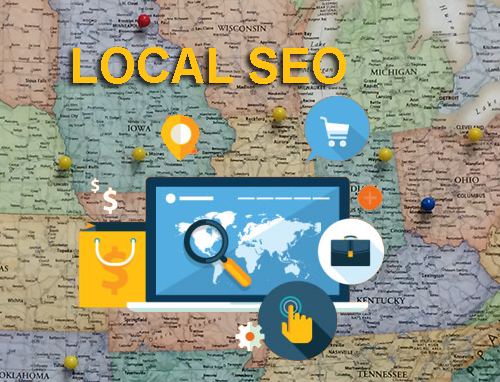 The answer is yes. There are 5.6 billion searches on Google per day, and 46% are looking for local information. So, traffic from Google search is enormous. SEO can help small businesses capture those visits and convert them into customers.
Allocating marketing effort and budget is crucial for small businesses. Therefore, it is best to invest in an approach that can generate a high return on investment and long-term future growth. Digital marketing is the premier of the marketing industry. Traditional marketing has become less effective throughout time due to the development of technology. In the digital world, you don't go door-to-door and sell directly to consumers. In contrast, customers look for you and go to you. SEO enables you to get in front of customers when they need you and respond to them.
Should small businesses hire an SEO company?
Yes, small businesses should work with a professional SEO company. SEO is an essential segment of your business, just like accounting and recruiting. It is time-consuming, and overwhelming with immense technical knowledge. You can try to do SEO yourself, but it is better to delegate it to a result-driven expert. Then you can concentrate your time and energy on the day-to-day operation of your business.
Google's creative technology is continuously evolving. A reliable SEO company would always stay on top of all changes and adjust their SEO process accordingly. SEO is a long-term process, and you can't expect success in a short period of time. It is measured by months of consistent implementation and improvement.
A good SEO company cares about your success, not just your rankings and other robotic measurements. They also prioritize your customer's online experience. They observe how customers interact with your web pages through the objective lenses of data analytics. They analyze your website's SWOT (Strength, Weakness, Opportunity, and Threat) and initiate viable suggestions on how to improve the searching or navigating journey to respond to the customers' needs speedily.
Know your audience and understand their behavior with the help of an SEO company. They bridge the gap between technical performance and your business expectations of online customer acquisition. An SEO company helps you to manage and build your brand successfully in the digital world. The lead generation and sales conversions from SEO contribute to the financial wealth of your business.
SEO is very beneficial and vital for small businesses. If you decide to have an SEO agency boost your business's online presence, Proceed Innovative is a reliable SEO marketing company with over 20 years of experience and expertise in search engine optimization. We have helped a variety of small businesses to achieve their marketing objectives, from building brand awareness to building a strong and profitable business with effective SEO campaigns.
Contact us today at (800) 933-2402 to learn more about our professional SEO services.