One thing that has not changed about running a business is that you need to generate leads and attract new customers to succeed. However, the most effective ways to generate leads have changed significantly over time.
There are many ways businesses and contractors can generate leads, including through traditional means of advertising, such as newspaper ads, radio and TV commercials, networking at tradeshows and events, effective digital marketing, and online advertising. Lead generation through digital marketing has become the most effective method as more people than ever are starting their search for products and services online. This means that if you do not have an online presence, you can miss out on a lot of good leads to your competitors.
Generating Quality Leads
Effectively generating quality leads online can be time consuming and difficult for businesses, especially if they do not have a dedicated marketing department. It takes a certain level of expertise with digital marketing to consistently generate good leads that will lead to conversions. If businesses and contractors want quality leads, they can work with a professional that provides lead generation to connect them directly with potential customers.
By working with a professional that can generate contractor leads, you can increase your client or customer base, which can help expand your business. This will also allow your company to focus on your business operations so you can better serve your customers.
How Lead Generation Works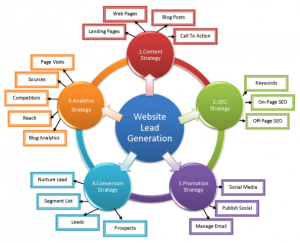 Digital marketing agencies that specialize in lead generation usually focus on a specific industry or type of business, such as contractors or disaster restoration professionals. They will usually develop their own website, or work with a partner that has a website that works like a directory, listing businesses within a specific industry. These websites are well optimized so that they appear in the search results when people search for these services. The listings or pages on these websites are also optimized geographically so listed businesses get leads within their service areas.
The leads from these websites can come to your company in several forms. If you prefer to receive leads via email, you can have customers fill out a contact form when they find your business on the restoration leads generation website. These forms will then be emailed to you so you can follow up on the leads. You can also choose to receive leads more directly through phone calls. Your pages on the lead generation website will include a phone number so that potential customers can call your company directly. Digital marketers will typically use a tracked phone number so you can see exactly how many calls you are getting from the lead generation website.
What Businesses Benefit from Lead Generation?
Any business could benefit from an increase in leads, but the types of businesses that use lead generations services are mostly businesses that provide services. Lead generation services are also popular among contractors and disaster restoration professionals.
Why Should I Consider Lead Generation for My Business?
Effective lead generation will benefit your business by connecting you with new customers and benefit the customer by helping them quickly find the services they need. Leads that come to businesses through lead generation methods have the highest conversion rates.
When you work with a digital marketing agency for lead generation, your business has the freedom to:
Choose which products or services to offer through the lead generation website
Determine the price of your services on a per-lead basis
Choose which service area you want to cover
Target your area and demographic more effectively
Choose the number of leads you want to receive per month
How Much Does Lead Generation Cost?
The cost of lead generation will depend on who you work with and how the leads are generated and received, but it is typically a cost-effective way get good leads. In some cases, you may pay per lead as the price of leads can range from $25 up to $500. The price of individual leads will go up if they are higher quality leads and more difficult to obtain.
When working with a digital marketing agency, they may charge per lead or a flat rate for the service regardless of how many leads you receive. The flat rate will depend on the digital marketing agency you work with and the scope of the lead generation program, but these rates are typically affordable. It is also common to pay a maintenance or set up fee with a digital marketing agency which can cost up to $1000 per year.
What are Potential Problems Working with an Agency for Lead Generation?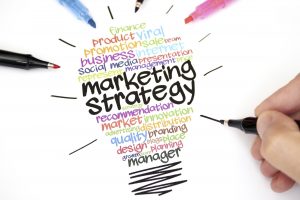 The one major problem you may encounter when working with a digital marketing agency for lead generation is unethical practices. Unethical agencies may sell the same contractor leads to multiple contractors without your knowledge, and they may forward you inaccurate information. It is crucial to work with a reputable agency that will provide you with exclusive leads, so you are not competing with other businesses for the leads that you paid for. A reputable agency will also offer you the option to receive leads via phone calls to ensure that they are exclusive and protect you from getting false or inaccurate information about the lead.
Another problem you may face working with an agency is the cost of the leads. This is most likely to be an issue if you work with agencies that charge a high amount per lead, as a high volume of leads can end up costing your company more than they are worth.
When working with an agency for lead generation, do not rely on them solely for your leads. It is beneficial for your company to come up with additional lead generation strategies that will complement the leads you are receiving through the agency.
Can Lead Generation Work for My Business?
Lead generation can be beneficial for your business if you are looking to expand your customer base or grow your business. By choosing the right digital marketing agency to work with, and clearly defining the demographic and service area you wish to target, you can increase your ROI with quality, cost effective leads. It is also important to remember that once you receive the leads, it is on you to convert. Digital marketing agencies will generate and send you quality leads, but it is up to your staff to follow up with the leads and complete the sale.
Contractor Leads Generation from RestorationMaster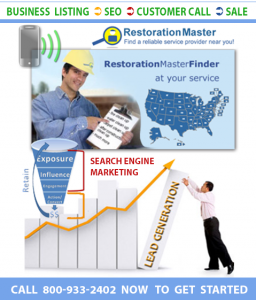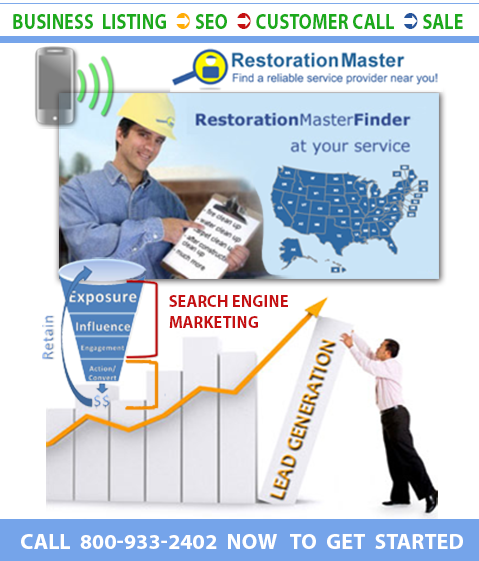 If your business in the disaster restoration or cleaning industry could benefit from an increase in quality restoration leads, our marketing professionals at RestorationMaster can help. We provide cost-effective contractor lead generation services to generate quality leads in your service area through our website restorationmasterfinder.com.
The restoration leads you receive from us will be exclusive for your business, and will come to you via phone, so you are connected directly with potential customers. We charge a yearly rate for this service, so you do not have to worry about paying an exorbitant amount of money per lead, and the direct phone calls will eliminate the risk of you receiving false or inaccurate information.
You can get started by calling RestorationMaster at (888) 860-7679 or by filling out our application form.