General contractors across industries, including restoration, cleaning, remodeling, and construction, depend on quality lead generation to sell their services and make revenue for their companies.  Generating quality sales leads can be difficult for contractors, especially if you are competing with other contractors for the same leads in your service area.  If your company's lead generation marketing is not strong enough, you may lose plenty of quality leads to your direct competitors.
A good lead generation marketing campaign should be multi-faceted to help attract quality leads within your service area.  One of the most effective strategies is to put your business on a lead generation website that is specifically designed to attract a high number of quality leads for businesses in your industry.  However, you must be careful about which lead generation website you choose.  Quality sites are built and maintained by lead generation companies that can help generate quality leads and measure the results of your campaign.  Others are little more than link directories that may not even offer exclusive leads in your service area.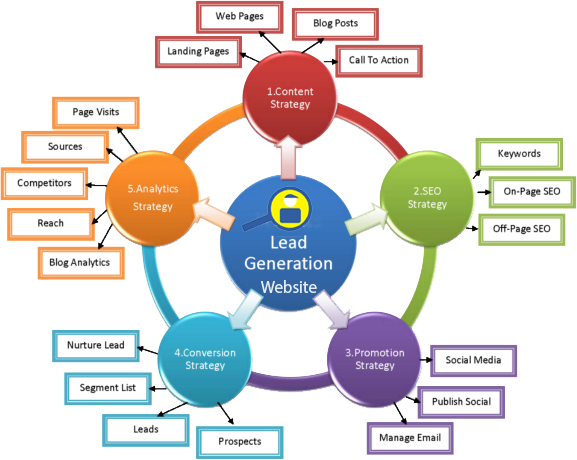 In this guide, we will discuss what contractors should look for when deciding to work with a lead generation company.  It is important to do your homework before joining a lead generation website to ensure that the company you choose to work with has a good track record of generating quality leads within your industry.  You also need to watch out for lead generation companies that exhibit some of the most common red flags.
Assessing your Lead Conversion
Before you start to assess different lead generation companies and the services they offer, you need to look within your own company and identify what it is about your company that converts leads into sales.  The following are factors you should consider:
Quality of work: This is a major selling point as your customers will expect quality work, especially with high-priced jobs.
Price of work: You can generate more leads if your prices are competitive with others in your industry.
Salesmanship and personality: It's one thing to get a good lead, it's another to close the sale. The salesmanship and personality of your staff will determine your success in converting good leads.
Follow up process: Do you follow up with the leads you receive efficiently?
References and reviews: Getting reviews from happy customers is important because people who are looking for a professional contractor will check your reviews.
When you assess each of these areas within your company, you should determine what you are best at.  Your strengths and weaknesses as a company in these areas will help you understand what you need to improve to sell more leads.  Once you have a better idea of how your company handles leads, you can start to evaluate lead generation companies.
Assessing Lead Conversion Companies Through Contractor Feedback
Getting an accurate assessment of a lead generation website on your own can be difficult.  The best way to evaluate the quality of a lead generation company is to get feedback from contractors who have used the service.  When assessing feedback from other contractors about a particular lead generation website, you should consider the following questions.
How long did the contractor use this service?
To properly evaluate the quality of a lead generation service, contractors that work with that service need to have a good sample size of leads.  If a contractor quit a service after only getting a handful of leads that didn't lead to any sales, then they did not get a big enough sample size to accurately assess the service.
Lead generation is all about the numbers.  The more leads you get, the higher number of quality leads you will get that can be converted into sales.  This is why it is important to ask a contractor how many leads they got or how long they worked with the lead generation service when getting referrals.
Does the contractor have a good sales process?
The purpose of the lead generation company is to generate quality leads for the contractor.  The contractor still must make the sale.  You need to take this into consideration when getting referrals from other contractors as some are just not good at making sales.  If a contractor got a good number of leads from the service but could not sell any of the jobs, this might say more about their salesmanship than it does about the lead generation company.
Do they blame the lead generation company?
It is common for contractors to blame the lead generation company if they either cannot convert the leads or do not follow up on good leads in a timely manner.  As mentioned above, it is on the contractor to convert their leads and if they blame the lead generation services for providing them with poor leads, you may need to inquire further.  Ask the contractor about their sales and follow up process before taking their complaints at face value.
Have they tried other lead generation companies?
If a contractor had a bad experience with one lead generation company, ask if they have worked with a different company.  If they have had success with another lead generation company, then there may be a problem with the first company.  If the same contractor has a bad experience with all lead generation companies that they work with, then maybe working with a lead generation company isn't their best option.
You should also ask the contractor what they consider a good success rate when working with a lead generation company.  This will differ between contractors as some may be content with a conversion rate of 20 to 30 percent while others will expect a higher conversion rate around 50 to 60 percent.  This will help you gauge the effectiveness of the lead generation company based on what you consider to be a successful conversion rate.
Is the contractor similar to your business?
Contractors all run their businesses differently, even those in the same industry.  When getting referrals for lead generation companies from other contractors, consider how similar their business is to yours as far as the size of your company, sales process, follow ups, and expectations.  This will help put their feedback into perspective.
Lead Generation Services from Proceed Innovative
At Proceed Innovative, we provide lead generation services for contractors in the restoration and cleaning industries through our lead generation website restorationmasterfinder.com (RMF).  Through RMF, we generate exclusive leads for companies through highly optimized, geo-based micro-sites that rank well in Google and generate relevant local search traffic.  We measure the success of the program by tracking web analytics and phone calls so we can assess the quality of the leads.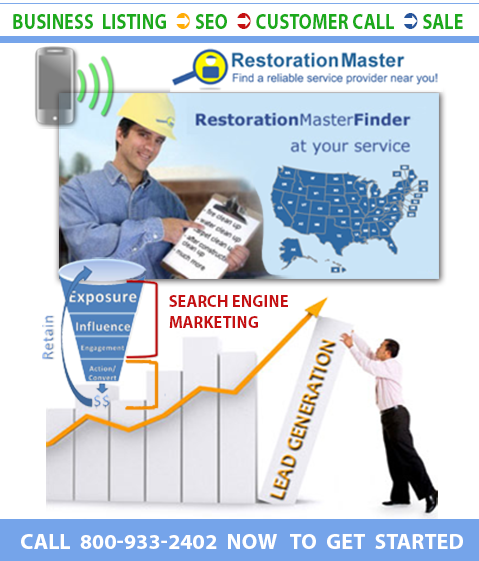 Before deciding to work with a lead generation company, you need to look out for these red flags that are quite common among these types of businesses.
They will sell you any lead, even poor-quality leads.
There are many lead generation websites out there that generate a high number of leads to sell without much concern for the quality of the leads.  This results in a mix of high- and low-quality leads, but mostly low-quality leads when you consider the averages.
With RMF, we generate high quality leads through highly optimized micro-sites and service pages that will draw relevant search traffic within the appropriate service area.  We will not send you leads from potential customers that are several states away.  We also record the phone calls we generate through RMF and share them with the client.  This allows us and the client to screen the phone calls to separate the poor-quality leads from the high-quality leads and ensure that they follow up on the good leads.
They don't offer exclusive leads.
If a lead generation company does not offer exclusive leads, this means that they are selling the same leads to multiple contractors.  In these cases, the lead is usually converted by the contractor that follows up the fastest or offers the lowest price for the job.  This makes it difficult for contractors to convert profitable jobs.
We always offer exclusive leads for our clients included on RMF.  We will never sell the same leads to multiple contractors and we won't even work with another contractor within your service area.  Every lead that RMF generates within your service area is sent to your business exclusively so you can convert the lead without the pressure of following up faster or getting into a bidding war with your competitor.
They don't build a rapport between the leads and your company.
Many lead generation companies act as a middleman between potential leads and the contractors they work with.  The only relationship the lead has is with the lead generation website and they likely will not even know which contractors received their request.  When you follow up with these leads, they will have limited or no rapport with your company and will be most interested buying from the lowest bidder.
RMF works very differently from other lead generation websites when it comes to building a rapport with your potential customers.  Each business that is included on RMF gets their own personalized micro-sites that include a home page about their business and service pages for their main services.  The potential customer will learn about your business and your specific services when they find your micro-site on RMF which will help build a level of trust between the customer and your company and help with your brand awareness.  And remember, our leads are exclusive so they will not be sent to other contractors and the customer will know which contractor they are calling.
They make you follow up on leads by calling them.
There are many lead generation websites that will gather requests and information from potential leads and then pass this information to the contractor.  This means that the contractor must call their potential customers instead of receiving the calls.  The possibility of selling a job is much lower when the contractor is calling potential leads then when someone calls a business directly.
With RMF, the leads will call your company directly.  Each micro-site on RMF has a phone number on the service pages that we track that goes directly to your office phone.  Receiving direct calls from your leads will increase your conversion rate and spare you the trouble of tracking down leads.
The volume of leads is low or inconsistent.
A lot of lead generation websites do not generate a consistent high volume of leads.  They may send you a few leads here and there and if they do give you a high volume of leads, it is never consistent.  If your business relies on a consistent flow of leads, a low volume of leads won't cut it.
RMF has a strong presence on major search engines like Google and social media platforms which helps us generate a consistent volume of leads.  We set monthly quotas for the number of leads we generate for our clients and we use a number of SEO strategies to rank well and drive enough search traffic to meet or exceed the quota and provide a good volume of leads from month to month.
Contact Proceed Innovative for Lead Generation through RestorationMasterFinder.com
If you believe that your restoration or cleaning business is losing good leads to your competitors, contact Proceed Innovative to learn how our lead generation services can generate quality, exclusive leads for your business.  Businesses included on RestorationMasterFinder.com will get their own personalized micro-sites and exclusive leads within their designated service area.  Our experts also work with your business directly on your campaign and we will send you monthly reports so you can easily keep track of your leads generated though RMF.
You can register directly through RestorationMaster Finder or call Proceed Innovative at (800) 933-2402 to get started.
---
 Proceed Innovative – the Internet marketing leader that builds revenue-generating websites for myriad industries using sophisticated SEO and analytics technology.
---