Few businesses can be successful without an effective marketing strategy.  Good marketing helps increase brand awareness and establish trust among your target audience, which brings you new customers and increases your revenue.
The problem many businesses face is that they do not have the time or resources internally to devote to planning and executing a full marketing strategy.  Effective marketing requires a level of planning and execution that may distract from the day-to-day operations of a business, especially for small businesses.  Businesses may also fall short when it comes to marketing expertise as having an understanding of marketing strategies and the nuances involved is a major advantage.  For many businesses, working with a marketing agency is the best option to get the most from their marketing efforts and maximize their return on investment (ROI).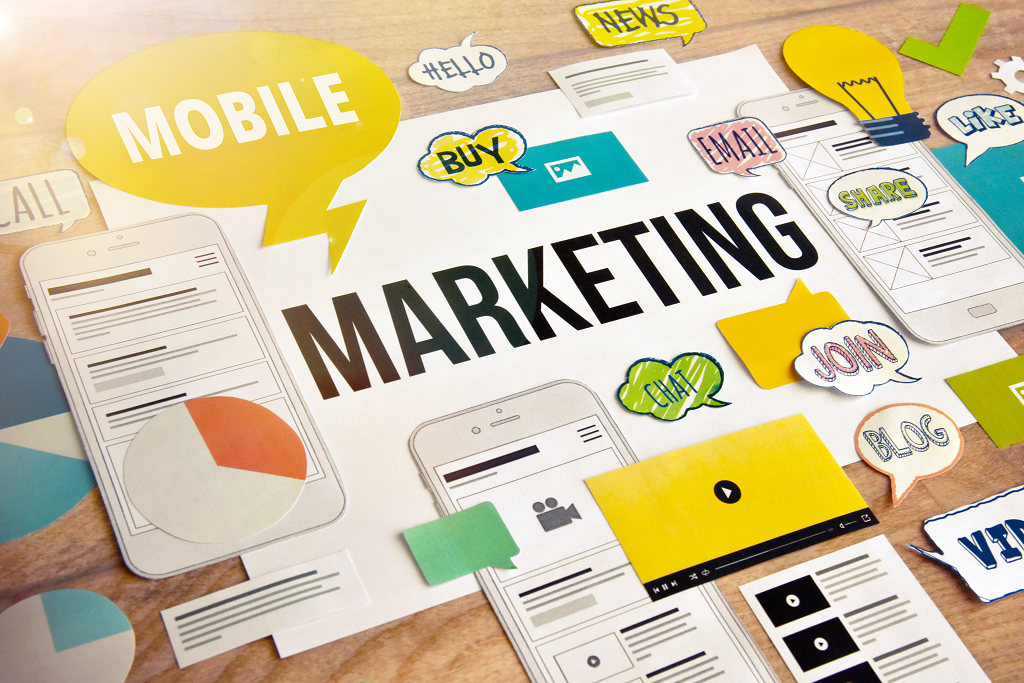 Hiring a marketing agency to work with your business is not a decision that should be taken lightly.  You should view marketing agencies as potential partners, or extensions of your own team that share your goal of helping to increase your brand awareness and grow your business.  In this guide, we discuss how businesses should go about hiring the best marketing agency to help them achieve their marketing goals.
If you believe your business could benefit from working with a certified, trusted digital marketing agency to help improve your online visibility, talk to our professionals at Proceed Innovative.
Types of Marketing Agencies
Successful marketing strategies tend to be multi-faceted and involve a diverse range of tactics.  Many businesses make use of direct marketing and print marketing, though more businesses are putting digital marketing at the center of their overall marketing campaign.  Before hiring a marketing agency, businesses should determine which types of marketing strategies make the most sense for them to invest in.  Depending on your marketing goals and your budget, your business may work with more than one agency that specializes in different marketing channels.
The following are the types of marketing agencies your business can work with:
Marketing consultants: As the name suggests, marking consultants take on a consulting role to help advise your business on various marketing strategies. They will not do the marketing for you; your business develops and implements the marketing strategy based on their detailed advice and suggestions.
Direct marketing: Direct marketing, also known as direct mail marketing, is a strategy in which marketing materials are sent directly to potential customers through the mail. This can be an effective marketing strategy for businesses that provide local services and want to target specific areas.  Direct marketing agencies can implement and manage your direct mail campaign.
Telemarketing: Telemarketing sometimes has a bad reputation because of the way it was done in the past. However, telemarketing now has evolved into text message marketing which is less invasive but still allows you to communicate directly with customers.  Telemarketing agencies must follow FTC telemarketing laws and run text messaging campaigns that give customers the option to opt in and out of receiving marketing messages.
Digital marketing: More people start their search for products and services online than ever before, which has made digital marketing extremely important. Digital marketing agencies help improve your online visibility by driving more traffic to your website through effective web design, search engine optimization (SEO), and online advertising.  These strategies help improve your rankings in the search engine results pages (SERPs) and the increase in traffic results in more leads, conversions, and sales.
Print marketing: Print marketing agencies can help you create printed marketing materials such as brochures, flyers, posters, newspaper ads, product displays, and more. They can also help you form a print marketing distribution strategy that helps you maximize the ROI from your printed materials.
Market Research: Market research firms provide your business with data specific to your brand, including demographics and predictions of how certain marketing strategies may appeal to their target audience. However, they do not do any marketing on your behalf.
Why Hire a Marketing Agency?
It is common for businesses to wonder if working with a marketing agency is worth their investment or if they should take their marketing into their own hands.  While managing your marketing internally may save money in the short term, working with a marketing agency will result in a higher ROI in the long run.  Marketing agencies have the expertise to get the best results from your marketing strategy and maximize your ROI by increasing your revenue.  Hiring a marketing agency also allows you to devote your internal resources to your daily business operations.
The following are the main benefits of hiring a marketing agency:
Skills and expertise: Marketing is an ever-evolving field, especially when it comes to digital marketing as new technologies or changes in the Google algorithm can quickly shift marketing strategies. When you hire a marketing agency, you will be working with experts in the field that understand the best strategies and can help you capitalize on marketing trends to improve your ROI.
Lower investment: While paying a marketing agency may seem like a big expense at first, it requires a much lower investment than hiring a full-time marketing person. The salary and benefits you would pay for a single employee are more of an expense than paying a marketing agency.  Plus, marketing agencies employ several marketing specialists that can help you with various aspects of your marketing campaign.
Access to tools and technology: Marketing agencies use industry tools and technology to help implement and manage your marketing campaign. This saves your business the cost of purchasing these tools on your own.
Outside vision: Marketing agencies work with many different types of businesses and bring an outside perspective that can be beneficial for your marketing strategy.
Tips for Hiring a Digital Marketing Agency
When you start looking for a marketing agency, you need to consider more than the cost of the service, you also need to evaluate the skills and strategies of potential marketing agencies as well as how well they communicate with their clients.  Finding the right marketing agency to work with is important as they can make or break your marketing strategy, which will impact your bottom line.
The following are tips to help you hire the right marketing agency for your business:
Determine Your Marketing Goals
The first thing you need to do is determine the marketing goals for your business, which will help you decide what type of marketing agency would work best.  If you want to reach a target audience in a certain area, a direct marketing agency can help.  Reach out to a digital marketing agency if you want to increase your online presence and get more conversions through your website.  You should also determine the key performance indicators (KPIs) for measuring the progress on your goals, such as website traffic if looking to build your presence online.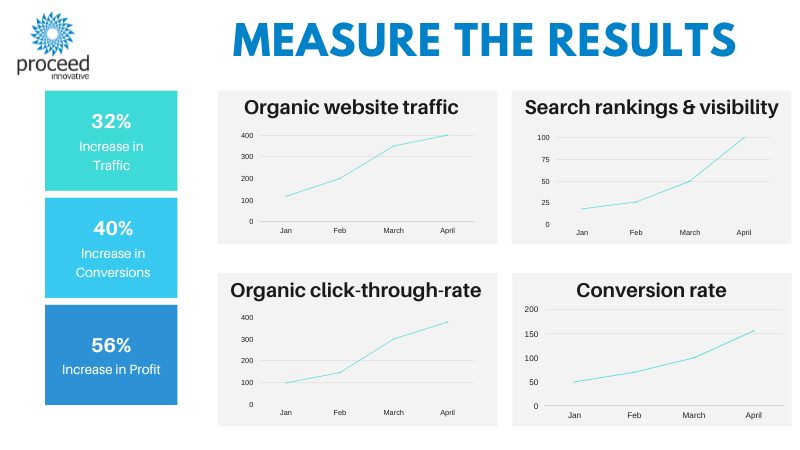 Having clear marketing goals in mind will help you better identify the marketing team that can help you achieve them.
Check References for Potential Marketing Agencies
Once you have identified potential marketing agencies, reach out to their current and recent clients for references.  It is best to seek out non-competing businesses in the same or a similar industry as your business to find out more about how they can help a company like yours.  You will also learn more about the expertise level of each agency and how they communicate with their clients.
Create a Short List of Agencies
With a clear vision of your marketing goals and a better idea of the strengths of the marketing agency candidates, you can then create a short list of the candidates that make the most sense for your business.  These are the marketing agencies that you will contact directly.
Ask Marketing Agency for Work Samples and Proposal
When you reach out to these agencies for the first time, make sure to express your interest in working with them and tell them about your business and marketing goals.  You should then ask to see samples of their work with businesses similar to yours.  This will help you assess the effectiveness of their strategies and give you a better idea of how they can help you.
You should also take this opportunity to request a proposal for a marketing strategy for your business.  Make sure you talk to them about your marketing goals so they can form a proposal that includes the plan, pricing, timeline, and contract terms.
Evaluate the Agency's Own Marketing
An easy way to get an understanding of how well an agency works is to evaluate the marketing they do for themselves.  Check out their website and social media and pay attention to their graphics and branding.  You should also check the frequency and content of their social media and blog posts.  If they are putting forth a strong marketing effort for their own business, then you can expect them to do the same for you.
This is an especially effective way to evaluate a digital marketing agency as you will get a good idea of their web design and their online presence.
Check Online Reviews from Former and Current Clients
Checking online reviews is an excellent way to learn more about the quality of a marketing agency's services and how they interact their clients.  A reputable marketing agency should have mostly positive reviews but without deleting or ignoring bad reviews.  Responding to a few bad reviews among a lot of good reviews shows that an agency is reputable and cares about resolving issues with their clients.
If an agency has no reviews or testimonials from their clients anywhere to be found, this should be seen as a red flag.
Meet with the Agency to Go Over the Proposal
One of the steps above mentioned requesting a proposal from your short list of marketing agencies.  When they have the proposal ready, meet with them in person to have them present the proposal.  This will give you the opportunity to talk to them directly about what they can do for your business and get to know them on a more personal level.
Make sure you discuss everything about the proposal with them including the marketing plan, service agreements, and costs.
Sign a Short-Term Contract
Once you have decided on which marketing agency to work with, you can then sign a short-term contract.  Signing a short-term contract allows you to get a feel for what it is like to work with the agency and the quality of their work without being stuck in a long-term contract.  Keep in mind that it will take some time to see the results from the marketing strategies.  When working with a digital marketing agency, you should allow at least 3-6 months to start seeing results.
If an agency is trying to force you into a long-term contract for a year or longer, ask for an explanation of why they do not offer shorter contracts.  If they do not have a legitimate reason, then you should consider a different agency as they may be trying to lock you in to make money for themselves.  A reputable marketing agency would rather show you the value of their services without locking you into a long-term contract.
Red Flags with Marketing Agencies
When looking to hire a marketing agency, you need to look out for potential red flags as well as their skills and expertise.  Several red flags have already been mentioned including bad references, no online reviews or testimonials, poor marketing for their own agency, and refusal to offer short-term contracts.  The following are red flags you should look out for regarding the way they will work with your business:
One-size-fits-all approach: Every business has different marketing goals, and it takes different strategies to reach out to target audiences within different industries and achieve these goals. A reputable business should come up with a tailored proposal based on the nature of your business, your specific marketing goals, and your target audience.  If their proposal seems like a template, one-size-sits-all approach, move on to the next agency.
Low pricing and high expectations: If a marketing agency is offering quick results at a low price, this is likely to good to be true. Remember, effective marketing strategies take time so you should be suspicious if an agency promises a large increase in leads within the first month.  A reputable marketing agency will discuss more realistic timeframes and projections with you.
Ownership of intellectual property: Marketing agencies create websites, graphics, content, printed materials, and more as part of their marketing services. Everything the agency creates should be the intellectual property of your business, not the marketing agency.  Make sure that the contract clearly states that the ownership of intellectual property belongs to your business.  If an agency is hesitant to give you ownership rights, it is best to look for another agency.
Digital Marketing Services from Proceed Innovative
Hiring a marketing agency to work with your business is an important decision.  Pairing with the right marketing agency will improve your visibility and brand awareness and increase your revenue to help your business grow.  By following the tips described above, you will be able to hire a reputable marketing agency that is best suited to help your business achieve your marketing goals.
If you are looking for a digital marketing agency to help improve your online presence, Proceed Innovative provides complete digital marketing services including web design, SEO marketing, pay per click (PPC) management, and more.  We are a certified Google Partner with an expertise in search engine optimization (SEO) that works with businesses across many industries to improve their online presence and generate more website traffic.  We will take the time to understand your marketing goals and create a multi-faceted digital marketing plan to help grow your business online.
You can call Proceed Innovative at (800) 933-2402 or submit a contact form to learn more.