On September 1, 2016, Google launched an algorithm update that has affected local search and the appearance of Google business listings in the search results.  According to Joy Hawkins of Search Engine Land, the new Google update seems to mostly affect the ranking of the 3-pack and Google local results, or the results that appear from Google Maps.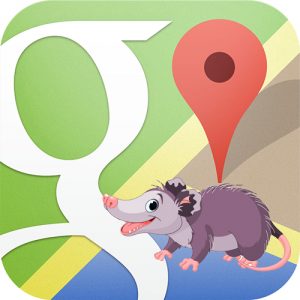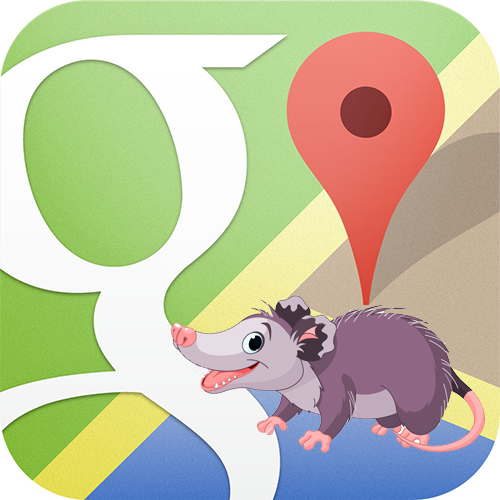 Hawkins speculates that the purpose of the Possum update is to provide more variety to local search results and keep spam out of the rankings.  The local search filter was updated to filter out similar businesses as well so that users do not get several results from the same business when doing a particular search.
The following are specific effects that the Possum algorithm update has had on Google business listings and local search results.  Call the SEO experts of Proceed Innovative at (800) 933-2402 to answer any further questions you have about how the Possum update will affect your business listings.
Businesses with an address outside of the main city that they market experienced an increase in the rankings.
It has long been a problem in local SEO that if a business has a physical address that is technically outside the main city they market to, that business will have a difficult time getting ranked for keywords with the name of the city.  Since the Possum update, businesses in this situation have experienced a boost in local rankings.  Google seems to be taking a more nuanced look at their local business listings, making it easier for companies with addresses outside their city limits to rank for keywords that include the city name.  This is good news for businesses who have battled with this issue and we can help you rank well for your main service city even if your physical address lies outside the city.
Google updated the local search filter to leave out business listings with similar addresses or affiliations.
Google has already been filtering local search results so that users do not get separate local listings for the same business.  For example, if a business has several Google business listings that have the same domain name or phone number, Google would show one or two in the search results and filter the rest.  This is done for the benefit of the user because seeing several listings for the same business is not exactly helpful when searching for a product or service.
The Possum update seems to have added a new layer of sophistication to this filtering as more businesses are being filtered out because of similarities in address or affiliations.  The filter is now taking a closer look for similarities between businesses as listings with different names, websites, phone numbers, and addresses will not show up at the same time if they are located in the same building.  This means that businesses cannot fool the filter by simply adding a suite number to their address.  Google will also filter out business listings with completely different addresses as well as different names, phone numbers, and websites if each business is owned by the same owner or parent company.  This shows a more nuanced approach to local search filtering as Google is considering the finer details that go beyond similar addresses and domain names.
It is important to remember that just because your business is filtered in a particular search, that does not mean that you have been penalized or that your listing isn't ranking.  Different combinations of keywords in the search query will show different listings and you can also reveal the filtered listings by clicking over to the local search results in Google Maps and zooming in slightly.  Our local SEO experts can help you make sense of this part of the update and ensure that your business continues to rank well in local search.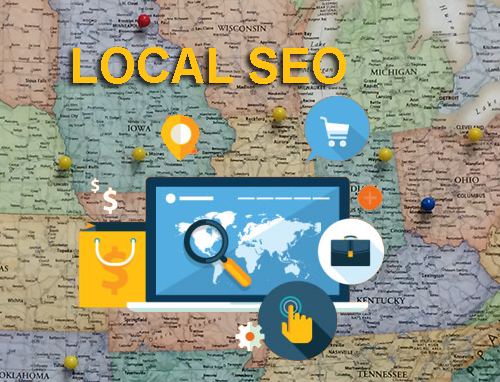 The location of the user doing the search has a bigger impact on the local search results.
The results of Google local searches have always been affected by the geolocation of the user and it seems to have a much bigger impact on the local search results since the Possum update.  Searching for a keyword and city while being outside of that city itself will yield different results than searching for the same keyword from a physical location within the city.  When checking your rankings, you must check the searcher location and set it to the right city.
Variations in search queries will produce different local search results.
We have already established that the filtering of local search results has become more sophisticated since the Possum update, preventing two similar listings from appearing in the same search results.  We have also established that a filtered listing is not penalized or gone.  It now appears that slight changes to a search query will cause different results to appear.  For example, a search for "divorce lawyer Chicago" will show one set of results while searching for "divorce attorney Chicago" may show results that were filtered in the first search, while filtering results that were displayed in the first search.
Organically filtered websites are experiencing an increase in rankings.
If a website or specific web page is filtered out organically by Google, this typically would hurt its rankings.  Since the Possum update, websites that are filtered out of Google's organic search have experienced an increase in rankings.  This means that you can link your Google business listing to an organically filtered website or web page without worrying about a drop in local rankings.  Many businesses have seen their rankings for competitive keywords go up on organically filtered pages since the update.  This is also evidence that the Possum update not only made the local filter more sophisticated, but also much more independent of the organic filter.
Conclusion
The Possum update seems to mostly impact Google local rankings, specifically the filter, and some of these changes can be beneficial for businesses that have had a difficult time with their local rankings in the past.  The Google local filter has a more sophisticated way of providing local search results for the benefit of the user and seems to be working more independently of the organic filter than ever before.  Many businesses can benefit from the increase in rankings in the main cities that they service as well as the boost in rankings for organically filtered pages.
Even though the Possum update has seemingly made it easier for businesses to improve their Google local rankings, it still takes some level of expertise to understand the update and do it effectively.  Proceed Innovative can help businesses improve their local rankings with our local SEO services.  Our experts understand the principles behind local SEO as well as how the Possum update from Google can affect your local rankings.
Call Proceed Innovative at (800) 933-2402 to learn more about our local SEO services.