Digital marketing is a crucial aspect of any successful marketing strategy and Google continues to be at the center of the digital marketing world.  Therefore, when Google makes announcements about new algorithms or features and advancements in their products, digital marketers and marketing specialists listen.
The rise of artificial intelligence (AI) technology has been rapid over the past several months and it has found its way into more areas of marketing than just content creation.  AI technology is being incorporated into Google Ads, keyword research, answers to search queries, and much more.  It is crucial for digital marketers and those who work in marketing departments to keep up with the trends and advancements in AI technology and recognize how it can be used in various areas to enhance your digital marketing campaign.
In May 2023, Google held two events in which they discussed how they are using AI to advance their products and features: Google I/O and Google Marketing Live.  In this guide, we discuss the key takeaways from each event to help you get an understanding of how Google is improving their products with AI technology as well as some of the specific new features you can expect from products you may already be using.
---
Google I/O 2023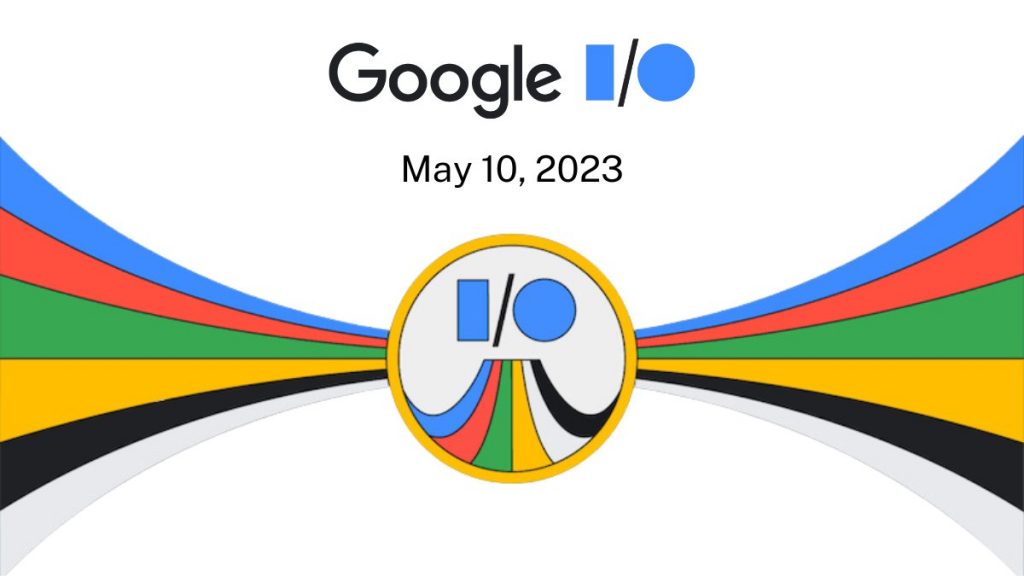 Google I/O started on May 10, 2023 with announcements about how AI technology is being used to advance their products and features, as well as unveil their new hardware lineup.  The following are the main takeaways covered in the Google I/O keynote presentation:
Immersive View for Google Maps
Last year at Google I/O, Google first introduced the Immersive View feature for Google Maps.  This feature helps create a more immersive experience by fusing billions of Street View and aerial images to create a digital model of the real world.
Immersive View seeks to provide the user with every bit of information they may need regarding their route and the area, including complex intersections, parking information, traffic simulations, bike lanes, sidewalks, and more.  The simulation aspect of Immersive View allows you to look up routes at a specific time of day in the future and get an idea of what the actual traffic and conditions may be like at that time.  This allows you to see and plan your route days in advance.
The Immersive View for Routes feature will roll out in 15 major cities around the world in the coming months including New York, Amsterdam, Paris, London, Miami, Tokyo, and more.
Magic Editor for Google Photos
Google Photos already features AI tools that power the Magic Eraser and Photo Unblur features, but it will now feature the new Magic Editor, a new AI tool used for more complex edits.  With this feature, users can remove people from the background of photos, move objects, reposition the subject, enhance specific features like the sky, and cleanly remove unwanted objects.  The combined AI techniques, including generative AI, will help fill in the gaps in the background and foreground when things are moved or removed.
Select Pixel users will get early access to Magic Editor later this year.
Magic Compose for Google Messages App
Magic Compose is an AI feature for the Google Messages app that uses generative AI combined with Android's guided customization that helps compose messages and can rewrite them in different styles.  For example, a user can type out a message and then ask Magic Compose to rewrite it to be friendlier or more professional.
PaLM 2 Language Model
PaLM 2 is the newest large language model from Google that powers Bard, Google's AI chat tool as well as Google Search and many other AI features across multiple Google products.  Google did not release too many details about PaLM 2 but did mention that the new version of this model has improved common sense reasoning, logic, and mathematics.  The new features also allow PaLM 2 to help write and debug programming code.
Search Generative Experience for Google Search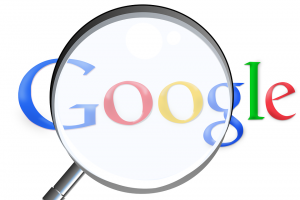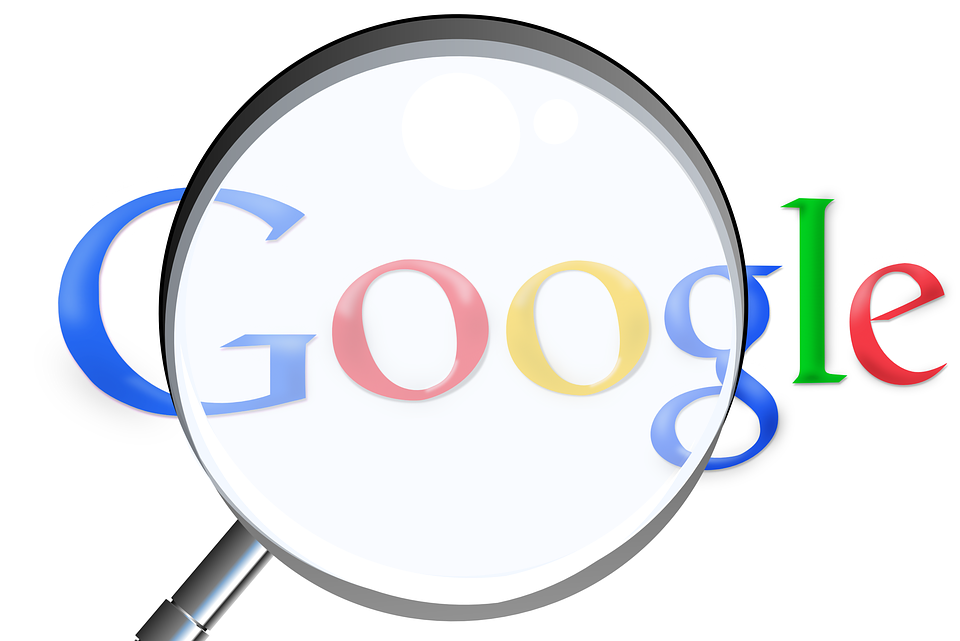 Users who opt into Search Generative Experience (SGE) will get AI-powered answers to their queries through a major new update called AI snapshots.  You will be able to narrow the information in the snapshot down through follow-up questions. This feature is powered by PaLM 2 which uses its improvements in reasoning, coding, and translation to provide relevant AI answers that give more context to the search.
This creates more of an AI-powered conversational search experience as users can follow suggested next steps and see more links in the snapshot that can take users further on their search.  Users can ask Google more about what they are searching, and the context will be consistent from question to question.
Google Perspectives
Google Perspectives is another new feature of Google Search in which sources will be provided from other websites to help answer search queries, including YouTube, Reddit, personal blogs, and more.  The goal of Perspectives is to provide users with answers written by other humans from a range of sources.
Bard
Bard is Google's AI chat model that is the rival of the popular ChatGPT, and it can write fiction, poetry and more.  Google announced at I/O 2023 that Bard is now available to everyone and features improvements in reasoning skills, advanced math, and coding capabilities.  It currently supports more than 180 countries and territories.
Another new feature of Bard is that users can include images as well as text in their prompts.  Bard will also soon become integrated with Adobe Firefly to generate high-quality images.  The coding upgrades of Bard include source citations, dark themes, and an export button.  Google is also connecting Bard with other Google apps and partners such as OpenTable, Instacart, ZipRecruiter, and more.
Duet AI for Google Docs
Google has already launched some AI features for Gmail and Docs, and is bringing AI capabilities to Sheets, Slides, and Meet.  Within Sheets, the AI capabilities can be used to create tables automatically and Slides and Meet will be capable of AI image creation.  The AI for Docs and Gmail will also be updated to include a Bard style chat interface.
Google is calling the collective AI features of Gmail, Docs, Sheets, Slides, and Meet Duet AI.  As of right now, only those on the waiting list have access to these features.
Android 14
Android 14 is the latest version of Android that features many improvements including the following:
Accessibility features including improved screen magnification and bigger fonts
Language related improvements
Improved battery life
Enhanced privacy features including selecting specific photos to be accessed by certain apps
AI features such as Magic Compose for Android Messages
Right now, Android 14 is in its beta phase and not yet available.
Pixel 7a
The Pixel 7a is the successor to the Pixel 6a with a 6.1-inch screen with OLED display, dual rear cameras with higher pixel density than the 7 Pro, and 8GB of RAM.  It is now available for $499, which is $100 less than the Pixel 7.
Pixel Fold
The Pixel Fold is Google's answer to the Samsung Galaxy Z Fold 4 and is a folding phone that turns into a tablet.  This phone has a 5.8-inch OLED outer screen and a flexible 7.6-inch OLED inner screen display.  Google also optimized their third-party apps, including Gmail and YouTube, to better suit the big screen.  The Pixel Fold retails for $1799 and will be available June 27, 2023.
Pixel Tablet
The Pixel Tablet is a 10.95-inch display tablet powered by Google Tensor G2 with 8GB RAM and 128/256 GB storage.  It features an 8MP camera on both sides and has the Google TV app and Chromecast already built in.  The Pixel Tablet comes with a Charging Speaker Dock and it can be used as a smart home control hub when in Hub Mode.
Wear OS 4 Smartwatch
The new Wear OS 4 Smartwatch features the new smartwatch operating system from Google.  The new system has improved battery life, accessibility features, and backup/ restore options.  You can also expect better integration with smart home features including lighting adjustments, control media, and preview camera notifications.  The Wear OS 4 is expected to be available later this year.
---
Google Marketing Live 2023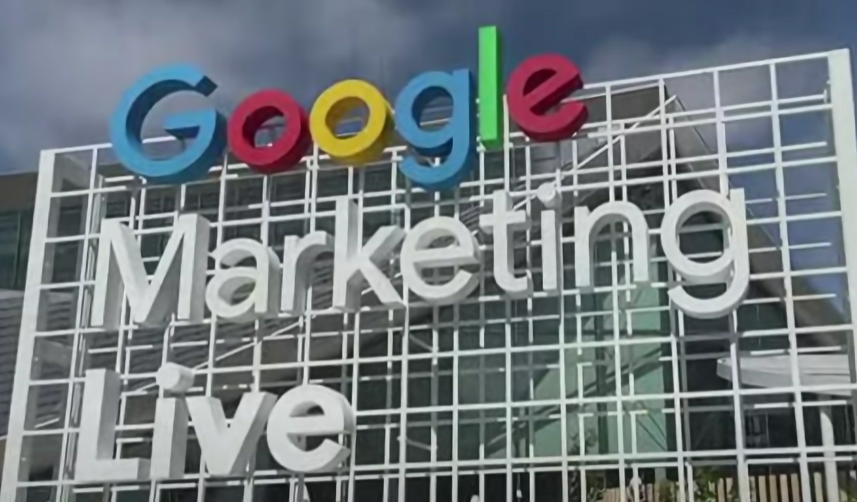 Google Marketing Live 2023 occurred on May 23, 2023 in which Google unveiled new generative AI features for Google Ads, Performance Max, and Product Studio.  The goal of these updates is to help improve the relevancy of ads and simplify the creation of ad campaigns.  The following are the main takeaways from Google Marketing Live 2023:
Conversational Experience with Google Ads
At Google Marketing Live 2023, Google unveiled a new conversational interface within Google Ads that is more user-friendly and can help automate the creation of ads and ad campaigns.  This feature was developed in response to complaints about the complex nature of creating new ad campaigns.
The AI technology within Google Ads works by analyzing landing pages and ads and then generating relevant keywords, headlines, images, descriptions, and other creative assets to be used for the ads.  You will then be presented with the suggestions from AI and choose what content to use and even edit the content before launching the ads.  The AI not only automates the creation of your ads based on its analysis of the landing pages and existing ads, but also improves the relevancy of your ads within the context of user search queries.
This approach is more conversational in nature as Google's AI offers ideas and suggestions for ad content.  The AI may also become familiar with a user's ad content and history and provide more interactive dialogue that can improve ad campaign performance.
Performance Max and Generative AI
One of the biggest unveilings at Google Marketing Live is the incorporation of generative AI into Performance Max.  Performance Max is a Google Ad campaign type that allows advertisers access to their entire Google Ads inventory within a single campaign.  Advertisers that have been using Performance Max have experienced an average rise in conversions of over 18 percent.
With generative AI integrated into Performance Max, you just need to provide your website and Google AI will evaluate your site to get to know your brand and create relevant text and other assets, including unique, AI generated images, that can be used for your ad campaign.  This can help automate and streamline the creation of ad campaigns within Performance Max which will help you better appeal to your target audience and increase your revenue with a boost in conversions from new and existing customers.
Generative AI for Product Studio
It can be difficult and time consuming to create unique images to use for your products.  However, product listings that contain more than one image have been found by Google to increase impressions by 76% and clicks by 32%.  Google has integrated generative AI features into Product Studio and Merchant Center Next to create unique images for your products.  You can not only easily create high-quality images, but also better manage your product display on Google.
The goal of integrating generative AI into Product Studio is to help businesses of all sizes create unique product imagery and maximize the quality of their existing images at no cost.  The Scene Generation feature uses text-to-image AI and basic product photos to create lifestyle imagery featuring the products.  The user simply has to enter the photo of the product and a description of the desired scene to create the image without the need for a photoshoot.  You can also improve the quality of images with the Increase Resolution feature.
Merchants will be able to access this feature of product studio later this year via Merchant Center Next and the Google and YouTube Channel App on Shopify.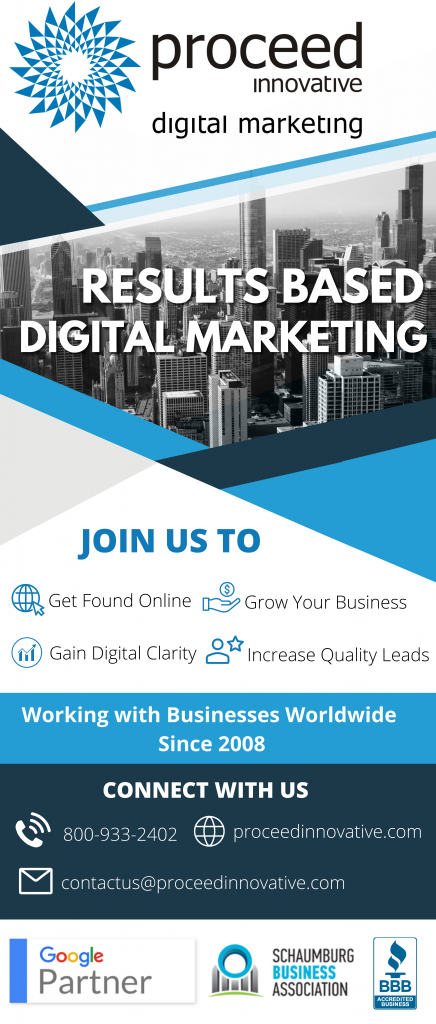 Digital Marketing Services from Proceed Innovative
Reviewing the key takeaways from Google I/O and Google Live Marketing 2023 will give you an idea of where Google is headed and how new developments from Google can help you improve your digital marketing campaign.  If there is one thread connecting all of the key takeaways, it is generative AI.  Google is incorporating generative AI into many of its products to help create a conversational experience that simplifies tasks like the creation of ads, content, and images and increases their relevance within the context of search queries from real people.
While many of the features unveiled by Google are not yet available, it is important for digital marketers and those in marketing departments to understand and anticipate the upcoming changes so you can integrate the new advancements in generative AI seamlessly into your marketing strategy.
If your business does not have the resources or the expertise to effectively manage your digital marketing campaign, Proceed Innovative can help.  We are a full-service digital marketing agency that can provide a range of marketing services including web design, SEO, and PPC management.  Our experts stay ahead of the curve with the latest industry trends and advancements from Google so we can implement effective digital marketing campaigns that follow Google's best practices.
You can call Proceed Innovative at (800) 933-2402 or contact us to learn more.