Google has become such a big part of everyday life in the last 20 years.  What started as an obscure company running out of a garage is now the biggest search engine in the world that many people use on a daily basis.  The fact that the word "google" has become a verb to look things up online shows just how big of an entity it has become.
It should come as a surprise to no one that Google has the biggest chunk of the worldwide search engine market share.  In fact, Google dominates the market share with Bing coming in as a very distant second.  The numbers show that throughout the world, 9 out of 10 people go to Google when conducting any type of search on the internet.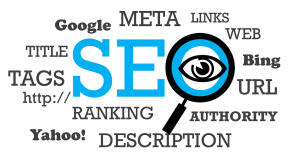 Google's share of the market is so huge, that digital marketing agencies tailor their search engine optimization (SEO) and web design services specifically to help websites rank well in Google's search results.  At Proceed Innovative, our goal is to help our clients get found on Google and everything we do, including web design, SEO, content creation, and PPC management, is done with Google's best practices in mind.
With Google taking more than 90 percent of the worldwide search engine market share, the importance of having your business rank well in the Google search results is obvious.  Our digital marketing experts at Proceed Innovative can help businesses improve their online visibility and Google rankings through the web design and SEO services we offer.  As a certified Google Partner, we at Proceed Innovative understand and implement Google's best practices to help our clients rank higher in Google searches.
Search Engine Market Share
According to Statcounter, the following is the breakdown of the worldwide search engine market share as of January 2021:
Google:86%
Bing: 73%
Yahoo!: 46%
Baidu: 11%
Yandex: 87%
DuckDuckGo: 66%
On the worldwide market, Google is the dominant force with more than 91 percent of the total share.  Bing and Yahoo! are the next biggest search engines but the two of them combined make up for less than 5 percent of the total market share.  Baidu, the search engine used in China, and Yandex, the search engine used in Russia, are both hovering around 1 percent of the market share.  Google's dominance makes the market share of the other search engines seem almost negligible, even though Bing, Yahoo!, Baidu, and Yandex are used by millions of people.
U.S. Search Engine Market Share
The search engine market share in the U.S. is similar to the worldwide market but search engines like Bing and Yahoo! have a higher percentage of the share.  The following is the breakdown of the U.S. search engine market share according to Statcounter:
Google:74%
Bing:27%
Yahoo!: 2.99%
DuckDuckGo:6%
Ecosia:13%
MSN:11%
Google is still the dominant force on the U.S. search engine market.  Bing and Yahoo hold a higher share of the U.S. market at just over 9 percent combined and DuckDuckGo holds a bigger share at 2.6%.  However, Statcounter shows that Google is more dominant of the U.S. market shares when it comes to mobile search as Google holds a 94.2% share of mobile searches in the U.S.
Important Facts about the Search Engine Market Share
On the surface, it doesn't look like there is much to get from these statistics.  Google is by far the dominant force on the search engine market and that is all we need to know, right?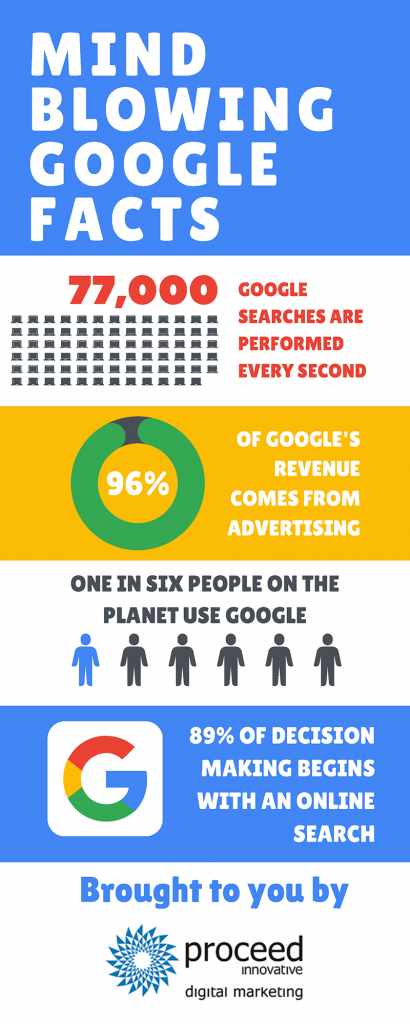 It is important to recognize Google's dominance of the market and to optimize your website to rank well in Google's search results.  But there is more going on with the search engine market that businesses and marketers should keep an eye on.  The following are important facts regarding the search engine market.
Google's Dominance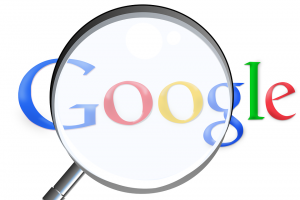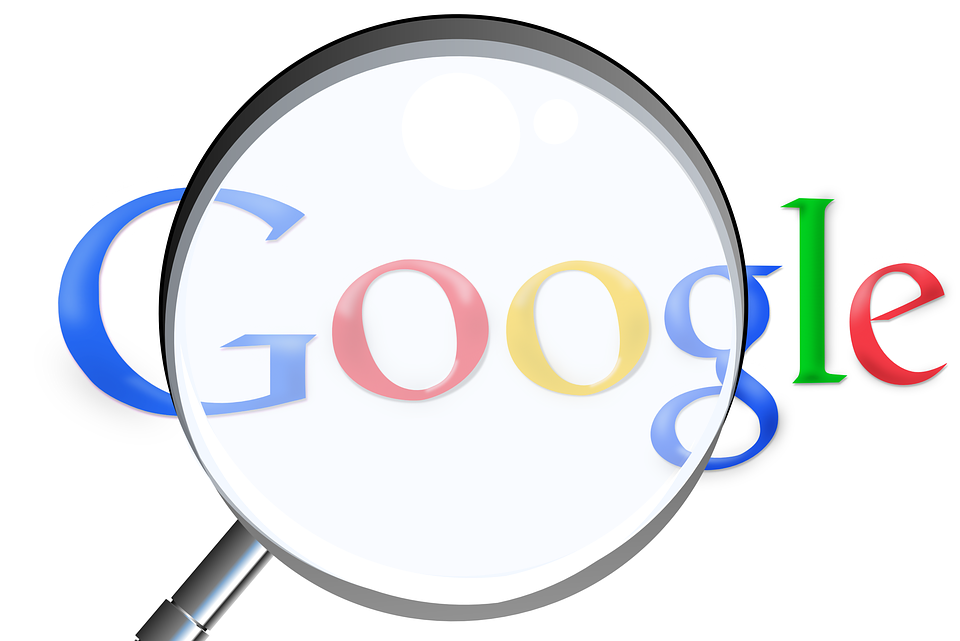 It seems impossible to overstate the dominance that Google has shown on the search engine market in the U.S. and throughout the world.  However, Google's rise to dominance did not happen by accident.
It has long been the goal of Google to improve the online experience.  Since their inception, Google's algorithm has undergone many changes to ensure that it can provide its users with the most relevant search results.  Google also enhances the user experience by incorporating data from a user's browsing history and their location via Google Maps to provide personalized results.  In short, Google has the ability to understand what their users want or need and provides them with it.
While there are those in the U.S. who search on Bing and Yahoo!, it is in your best interest to optimize your website specifically for Google.  Google has a much bigger share of the market than Bing and Yahoo!. especially when you consider that most online searches are done on mobile devices and Google accounts 94% of mobile search.  Working with a digital marketing agency like Proceed Innovative will put you in the best position to rank well within Google's search results.
Competition from Amazon
Amazon is not a search engine, but as the biggest online retailer, they are competing with Google when it comes to product searches.   In fact, over 50 percent of online searches for products are done on Amazon first.  Searching for products is a small percentage of the total searches done on Google, but Amazon has become a worthy competitor in this area.
One of the reasons Amazon has become a force in this area is their investment in advertising services.  Amazon provides advertising services for businesses that want to advertise their products on Amazon.com.  Amazon is now the third biggest online advertising platform, trailing only Google and Facebook. Businesses that sell products, especially those who advertise or sell through Amazon, should keep an eye on this trend.
Bing and Yahoo! Connection
Bing and Yahoo are the second and third biggest search engines on the U.S. market respectively.  What many may not know is that both Bing and Yahoo! have been operating on Bing's search algorithm since 2012.  This means that when people use Yahoo! to search, many of their results are actually coming from Bing which has helped increase their market share.
The partnership with Yahoo! isn't the only partnership that has helped Bing increase their market share. Bing has been the default search engine on Apple products since 2013.
Growth of DuckDuckGo
DuckDuckGo has only 0.66% of the global search engine market share but 2.6% of the market share in the U.S.  It has grown significantly in the U.S. since 2018, more than doubling its search queries from 2018 in 2019.  The biggest appeal of DuckDuckGo is privacy as this search engine does not share and use personalized data like Google.  The growth of DuckDuckGo shows that privacy concerns are an issue for some users.
DuckDuckGo has also had support from other companies that has helped it grow.  Both Apple and Mozilla have made DuckDuckGo an option within their browsers Safari and Mozilla Firefox respectively.  DuckDuckGo also has partnerships with Bing, Yahoo!, and Yandex which allows them to offer users additional search features.
Facebook Privacy Issues
Facebook experienced several privacy related issues and data breaches in 2018. However, these issues haven't slowed down Facebook much as its revenue and monthly users both grew.  While Facebook only accounts for about one percent of the search engine market, it is still one of the top two platforms for advertising.  Business should still consider advertising on Facebook to attract new customers.
Search Engine Optimization (SEO) from Proceed Innovative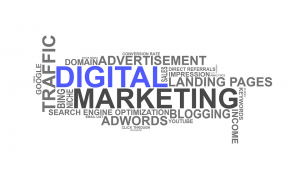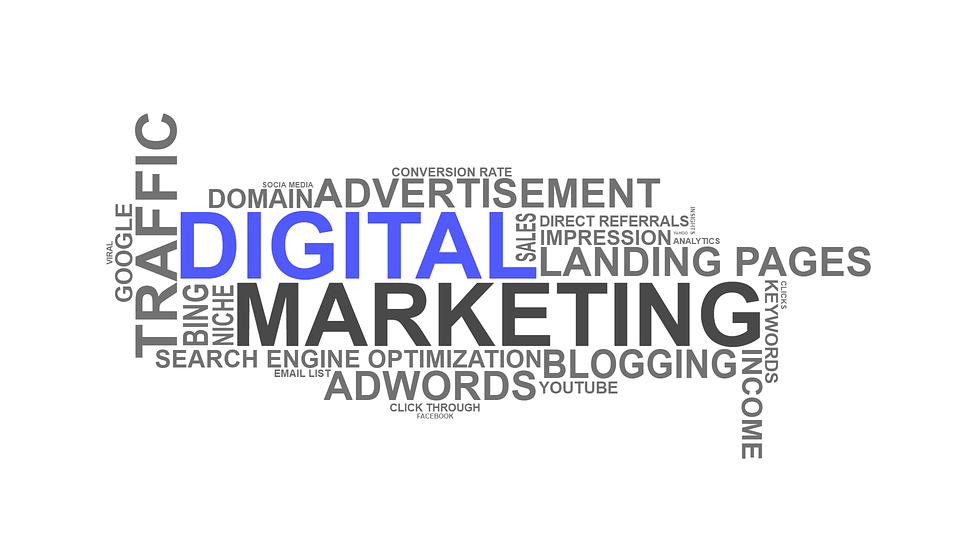 When looking at the search engine market share worldwide and in the U.S., there is no question that Google is the absolute dominating force.  While other search engines like Bing and DuckDuckGo have shown some growth, their share of the market still pales in comparison to Google.
What this means for businesses and for marketers is that websites should be optimized for Google.  Google will continue to drive the lion's share of your traffic.  The other thing to remember is that Google sets the standard in the search engine market which means many of the strategies that help you rank well with Google will improve your website's performance with the other search engines as well.
If you want to improve your website's visibility in the search engine results pages (SERPs) and drive search traffic, it helps to work with a certified Google Partner like Proceed Innovative.  Our SEO experts understand Google's best practices and we provide web design and SEO services that cater to these best practices.  Effective optimization will improve your rankings with Google and increase your visibility on the other search engines.
You can call Proceed Innovative at (800) 933-2402 to learn more.