Proceed Innovative has recently redesigned the website for our client Tradeshows and Displays to improve the visual layout, SEO friendliness, and responsiveness of the display on desktops and mobile devices.  Tradeshows and Displays provides premium quality printed materials and display products specifically for trade shows and the redesign of their website is part of their digital marketing plan with Proceed Innovative to help increase their online brand awareness and draw more traffic to the website.  The SEO friendly design will help increase search traffic coming to the website which will also increase conversions, and the responsiveness of the design allows it to display properly on all mobile devices.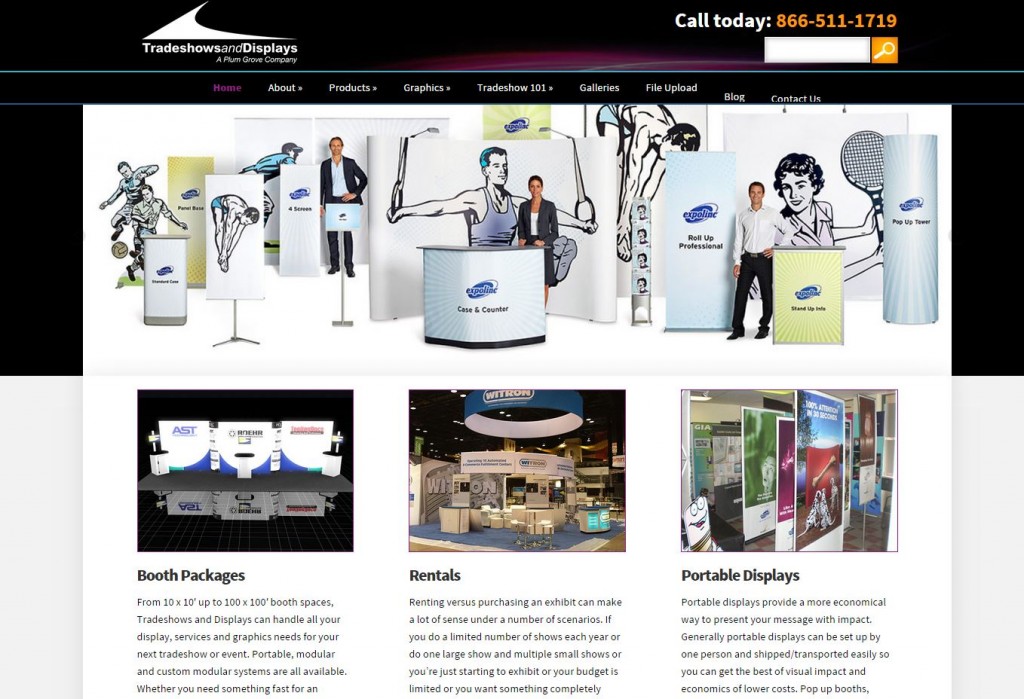 Tradeshowsanddisplays.com has a whole new visual layout that uses bold colors and graphics, and the new navigation makes it much easier for visitors to find their products and service pages, gallery, and blog.  The display and functionality of the website and navigation are designed to adjust to mobile devices such as tablets and phones so that users on these devices can easily access the entire website.  Searches done on mobile phones outnumber those done on laptops and desktop computers which makes the responsive design of this website important for attracting search traffic from mobile users looking for products and services offered by Tradeshows and Displays.  There is also a gallery on this website in which users can see their available products.
Proceed Innovative provides a range of internet marketing services including web design services to companies that are looking to boost their traffic, leads, and brand awareness through digital marketing.  Our experts work with our clients to create new website designs that are SEO friendly to help improve search traffic, and responsive so that they display properly on all devices including tablets and smartphones.
You can read the full press release about Tradeshows and Displays new website on PRWeb.com.