Proceed Innovative, along with team members from Assisting Hands Home Care in Schaumburg and Villa Park, recently participated in the Walk to End Alzhiemer's in support of Alzheimer's care and research.  The event took place on September 28, 2019 in Busse Woods in Elk Grove Village, IL.

Despite the rain, there were many people who showed up and braved the weather to participate in the walk.  Their willingness to walk in the rain to support Alzheimer's care and research shows their passion and dedication to the cause.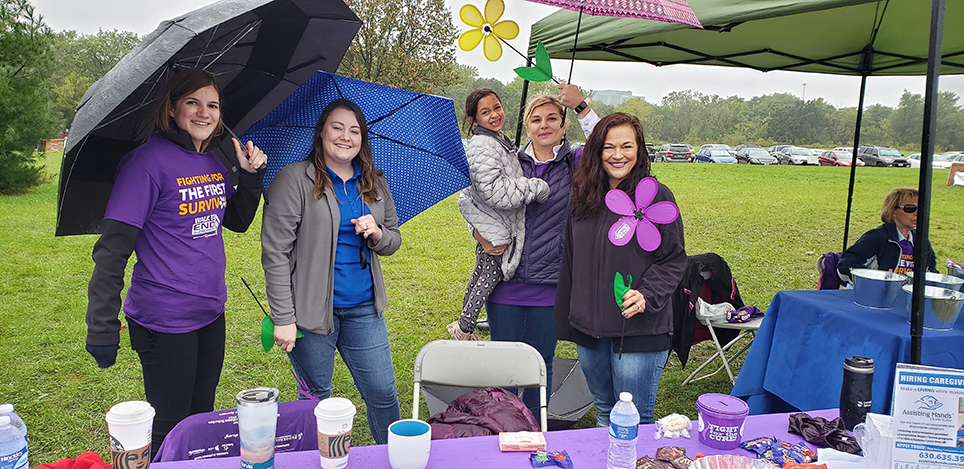 Alzheimer's care and support is a very important cause to us as well as those who joined us from Assisting Hands as their caregivers provide home care for those affected by the condition.  We were very happy to be joined by our colleagues of Assisting Hands Schaumburg and Assisting Hands Villa Park and together with our team members from Proceed Innovative, we donated $1,000 and raised $1,455 for the cause.  We are very thankful to all our clients who supported us with donations, we could not have done it without you.  We are also thankful to the Alzheimer's Association for putting on the Walk to End Alzheimer's.