Proceed Innovative recently contributed to support the Schaumburg Township Foundation and Schaumburg Food Pantry.
The Fundraiser "Change Lives. Change the World"
The Fundraiser "Change Lives. Change the World" was established by the SBA Young Professionals with the goal of feeding 30 families. Our mission is to assist in helping to feed as many families as possible that have been affected by the COVID-19 pandemic. With $50 helping feed a family of 4, every dollar counts! To date, the original goal of $1,500 has been exceeded and a new goal of $2,500 has been established.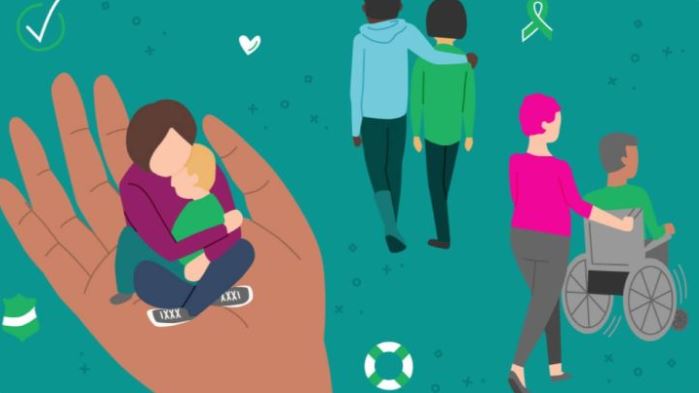 ---
If you are interested in also contributing to this organization, you can support here:
https://www.gofundme.com/f/8mdpv-change-lives-change-the-world
---
The Schaumburg Township
Schaumburg Township serves 140,000 residents in the Illinois villages of Elk Grove, Hanover Park, Hoffman Estates, Rolling Meadows, Roselle, Schaumburg, and Streamwood. The Township's main emphasis is on providing human care services in the areas of mental health, disability services, senior services, youth services, and welfare services. One of their many organizations to give back to the community is the Schaumburg Food Pantry- serving 700 families every month. The Schaumburg Food Pantry offers families an array of items ranging from fresh produce to non-perishables to hygiene products and more. Items are received from the Greater Chicago Food Depository and many other generous community partners and donors. This is a Client Choice Food Pantry that allows patrons to do their own shopping.
The Schaumburg Food Pantry
The Schaumburg Food Pantry provides support to over 5,000 families. Especially during this pandemic, they are providing an essential service to the community by keeping everyone fed and supported. For more information on the services provided by the Food Pantry, visit the website here: https://www.schaumburgtownship.org/departments/general-assistance-food-pantry/food-pantry/.
Proceed Innovative
For small businesses like Proceed Innovative, it's important to support and give back to the local community year-round. We are proud to sponsor local events and support local charities. Successful members of the community have the resources to help those who are less fortunate and contribute to the common good.
As a digital marketing agency, Proceed Innovative helps clients with customized internet marketing solutions proven to increase website traffic and boost leads, sales, and brand awareness. Contact us for more information.