The workshop hosted by Proceed Innovative during NSBW helped business owners gain a deeper insight of the latest digital marketing strategies
Proceed Innovative is a Google Partner and we team up with Google to present free workshops. The latest digital marketing seminar "How to Grow Your Small Business Online" had received much success as the attendees were able to gain a deeper insight on how to increase their online business presence. Company representatives of different industries and with various target markets were able have their questions answered as the presenter, Jasmine Panayotov, conducted a walk-through of how to accomplish a particular task using one of Google's tools covered in the presentation. Based on experience, Jasmine and the team of internet marketing experts from Proceed Innovative had also given professional advice on how to increase the website visibility for each attendee's particular target market.
The guests were able to have a 1-on-1 conversation with a digital marketing manager and were provided unique tips that guaranteed positive results, allowing each individual the opportunity to efficiently increase their online brand awareness.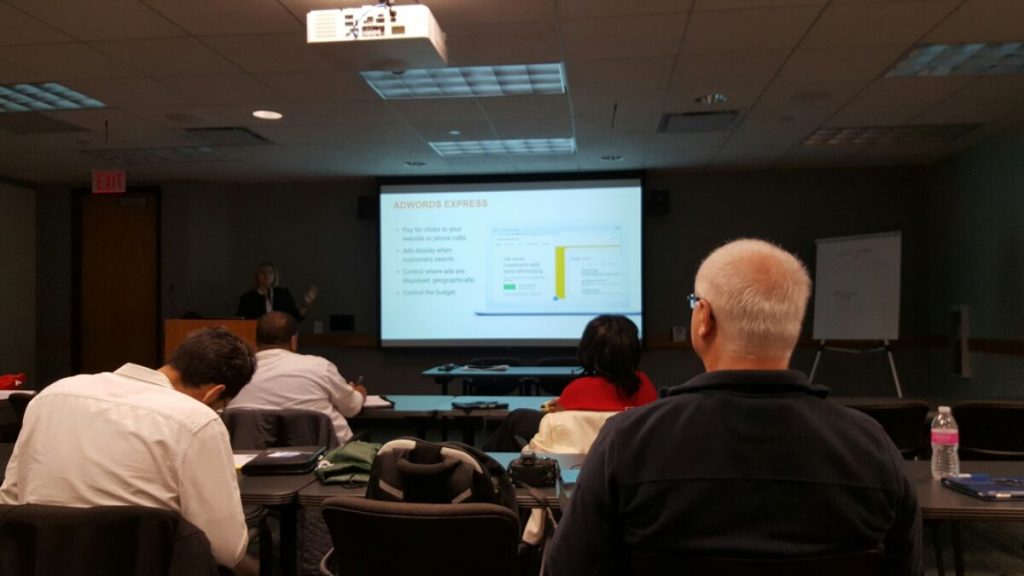 For those who were not able to attend, we have provided the information from the presentation below. Here you can learn how to grow your small business online using these tips and tools provided by Google.
While the latest shopping trends are becoming increasingly complex, customers are using a combination of mobile phones, tablets, desktops, and in-store experiences to make their purchasing decisions. This means that all businesses must be prepared for this new influx; therefore, in order to keep the business running, it is essential to have an online presence. However, many owners are too busy running their businesses that they do not have time to do their marketing or they are not sure where to start. But here you can learn how to maintain your market share by building your online presence while still having enough time to focus on what matters most: running your business.
When building the online presence of your business, it is important to create and utilize the following tools:
Google My Business listing
Optimize your website for desktop and mobile devices
Online advertising
Google's free bonus tools
Google My Business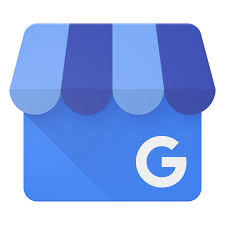 Especially for small business owners that focus on marketing to their local community, having a Google local listing is essential. To create a free local listing for your business, visit google.com/business. Once you have added the general information, Google will send you a 5-digit PIN number in the mail. This PIN number will then be used to verify your listing and allow your customers to be able to find you.
But if you want to stay ahead of your competitors, the listing will need to be optimized after it is verified. This can be done by doing the following:
Include as much information about your business as possible
Add pictures
Post on your Google+ account
Build links to your local listing
Encourage your customers to post reviews
Add a virtual tour (created by a trusted photographer)
Google also provides the benefit of making the listing friendly to all devices (desktop, mobile, and tablet); therefore, users will not have any trouble navigating through the listing to view your information. While the listing will not appear at the top of Google overnight, you will start to see an increase in online traffic within the Insights over time. Finally, keep in mind that not all users who see your listing will visit your store or make an online purchase right away, but a listing with reviews can influence their purchasing decision and lead to a conversion in the future.
Create and Optimize Your Website
While it is always important for a business to have a website, it is only helpful if customers can find it on the search engines. To make your website visible to customers, it must rank well on Google; therefore, it must be optimized. Google highly recommends that your website includes the following:
Logical organization
Compelling photos
A clear call-to-action
Contact information
Well-written content
Mobile-friendly design
While it may not affect the rankings, encouraging users to return to your website can also increase your chances of making another conversion in the future, whether it is a purchase, a newsletter signup, or a phone call.
Optimize for Mobile
Did you know that users are 5 times more likely to leave your site if it is not mobile-friendly? Nowadays, the mobile version of your website is just as important as the desktop version. In addition, it will also affect your rankings on Google, according to the Mobilegeddon update. To make your website mobile-friendly, you will want to focus on the following:
Navigation and home page
Making it easy to search the site
Making it easy to fill out forms
Making it easy to complete tasks
You can also determine the friendliness of your website to mobile devices on testmysite.thinkwithgoogle.com. It will give you a score for the mobile friendliness, mobile speed, and desktop speed, based on the current version of your website. It will also provide tips for improvement if it has a lower score for a particular area.
Additional Ways to Promote Your Website
Use coupons
Ask satisfied customers to write reviews
Use e-mail marketing
Use social media marketing
While these other forms of advertising can take time, you may want to consider hiring a digital marketing agency. Proceed Innovative is experienced in these areas, utilizing various resources to create engaging content and measure the results. This has allowed us to help businesses increase their online presence and engage their customers while the business owner can focus on their daily activities.
Online Advertising – Google AdWords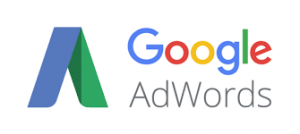 As Google is constantly improving its online advertising tools, the giant search engine has made it easier than ever to create and monitor pay-per-click (PPC) campaigns. With Google AdWords, you have the option to use text ads, image ads, video ads, ads on mobile sites and even more options allowing you to easily reach your customers everywhere. For business owners with My Business account, Google also offers AdWords Express ads that are easy to setup and manage through gybo.com/awexpress. You will only need to provide the following:
Business category
Ad copy
Location(s) to display the ads
Budget
Proceed Innovative is also available to set up your ads as well as manage your campaign for you. With years of experience and knowledge, we have been able to increase both online traffic and conversions for many business owners. As a Google Partner, we have access to the most recent Adwords features and updates and we can ensure that you will get the most out of your budget, no matter the amount.
Bonus Tools
Google provides a number of products that will allow you to grow your brand online and effectively measure your efforts. Check out the following tools that can help you when doing your online marketing:
Google Search Console: As this is considered one of the most important tools for webmasters, you can monitor how your site is indexed, crawled, what queries visitors used. If there are any issues or errors, this tool will show a warning and details. Visit www.google.com/webmasters/.
Google Analytics: Here you can accurately monitor the web traffic by implementing a special code on your website, provided by Google. With this tool, you can accurately measure how many users found your website, how they found it, and what they did when they got there. Visit google.com/analytics.
Google Trends: In order to attract users and optimize your site, it is essential to provide compelling content. With Google Trends, you can remain updated on the latest news and trending topics in your industry. Use the trends to choose blog topics and write engaging content. Visit google.com/trends.
Google Alerts: If you would like to receive alerts about specific topics, you can sign up for Google Alerts. This way, if any breaking news occur that are related to your selected topics, you will be the first to know about it. Visit google.com/alerts.
YouTube: According to Google, 40% of smartphone viewers visit a store or website after seeing a business video on your website or YouTube channel. This can include a demonstration of how to use your products, a tour of the business, or any related information on your website. Videos will not only boost your rankings, but can significantly impact a prospect customer's purchasing decision.
G Suite: This tool allows you to create an e-mail address that is associated with your business website (@yourcompany.com) and includes office tools (document management and sharing, calendar, etc). When creating an account, you will have all of the following: 24/7 e-mail and phone support, accessible from all devices, private and secure, includes automatic back-ups, 99.9% uptime guarantee. Visit google.com/gsuite.
If You Need Extra Help with SEO
While building your online presence is extremely important, it does require time to learn and utilize these tools, build a website, and have it optimized. Especially for business owners, it can be difficult to dedicate time and resources towards the online marketing of your brand. Proceed Innovative understands this issue completely, which is why we are dedicated in helping you accomplish your marketing goals. With our internet marketing services, your online presence will be established and built for you so that you can focus on what you do best, running your business. We are available at (800)933-2402 to provide all types of digital marketing services, including: SEO, web development, social media marketing, e-mail marketing, PPC management, mobile marketing, and more. Call us or fill out a form to see how we can drive customers to your business!