Have you ever been stuck in traffic on your commute and wish that there was a way you could fly over everyone?  Eve is hoping to help commuters do just that with their Electric Vertical Aircraft, or electric vertical take-off and landing vehicle (eVTOL).
Eve is an aerospace company that is dedicated to accelerating the Urban Air Mobility (UAM) ecosystem with their eVTOL project.  They are currently developing their Electric Vertical Aircraft for urban air travel which will provide a fast and efficient mode of transportation between downtown Chicago and two points in the Chicago suburbs; Schaumburg in the northwest suburbs and Tinley Park in the southwest suburbs.  The goal is to provide direct, 15-minute flights between downtown Chicago and the suburbs at an affordable price point with a quiet, sustainable, zero-emission eVTOL.
While the eVTOL is in development, Eve is running a UAM simulation of the flights to show their potential and study the experience for their customers and gain a better understanding of UAM ecosystem requirements.  They are running these simulations from September 14-30, 2022, using helicopters from their partners, Blade.  The 15-minute helicopter flights are direct between Vertiport Chicago and Schaumburg or Tinley Park.
Connecting Chicago to its Suburbs
Patrick Panayotov, Managing Partner at Proceed Innovative, got the opportunity to participate in Eve's simulation with their partner Blade.  The Eve staff that Patrick encountered at Vertiport Chicago were excited for the future of UAM and relished the opportunity to create something new to contribute to this ecosystem.  These flights have the potential to transform the commute between Chicago and its suburbs as we know it.
The flight from Vertiport Chicago to Schaumburg was 15 minutes, much shorter than the commute by car which could take an hour or more depending on traffic.  Even in the face of bad weather, the flight was efficient, and the staff made it a fun experience.  The UAM experience provides a great opportunity to help those in the Loop get out to the suburbs quickly and help those in the suburbs easily reach downtown Chicago.
Eve is hoping that these simulations make the transition to the eVTOL seamless once it is ready for launch.  When the eVTOL comes to market, Eve will have the potential to revolutionize the city to suburb commute.
Schaumburg Township Welcomes Eve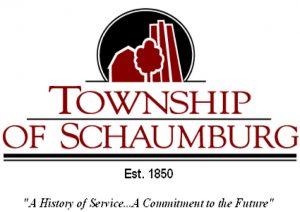 Schaumburg Township has been serving the residents of Schaumburg, Elk Grove Village, Hanover Park, Hoffman Estates, Rolling Meadows, Roselle, and Streamwood, IL since 1850.  They are committed to providing resources, assistance, and information to empower their communities and establishing the Township of Schaumburg as the most dependable, inclusive, and responsible local government in Illinois.
One of the ways they are bringing excitement to the community is by utilizing the Schaumburg Municipal Helistop for Eve's eVTOL services.  The UAM services from Eve will connect Schaumburg directly to Chicago's downtown.
About Eve
Eve is an aerospace company dedicated to progressing the UAM ecosystem with their eVTOL project.  This project aims to advance Urban Air Mobility by establishing a global service and support network and a unique air traffic management solution that makes UAM efficient and affordable.  The eVTOL is quiet, safe, sustainable, and powered by electricity so it is free of emissions.  Its low operating costs can help bring an affordable option for those in Schaumburg to commute to and from downtown Chicago and avoid the long commute through traffic.
About Blade
Blade is a global air mobility platform committed to providing cost-effective air transport alternatives in areas with congested ground traffic.  They currently use helicopters and amphibious aircraft for their routes and are building an exclusive passenger terminal infrastructure that will help facilitate a transition to using Electric Vertical Aircraft that is quiet and emission-free with a lower cost.  Blade mitigates urban travel pain points with a cost-effective and time-efficient solution that gets people in and out of city centers.
This project from Eve and Blade is exciting news for Schaumburg as there will soon be an efficient and cost-effective way to travel between the suburb and downtown Chicago without sitting in traffic.  Eve hopes that their eVTOLs will be ready for delivery as early as 2026.