Google has made a clear attempt to localize its searches over the past couple of years to show users a list of related businesses in their area when they search for a particular product or service.  This makes it especially important for businesses to make sure that they not only have a Google Business listing, but also that their listing is accurate and easily found on Google though local search.  The majority of local searches, around 80%, are done by users on mobile devices and studies have shown that mobile users that conduct local searches are much more likely to respond to the Call to Action.  In order to capture more local search traffic with your Google business listing, you can improve your listing with the following tips.
Maximizing your Google My Business Listing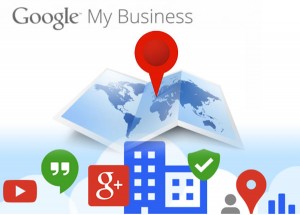 The first step to getting your business noticed on Google Local is to create a business profile in Google My Business.  This listing must be complete and accurate so that you show up in relevant local searches and users can locate your business in Google Maps.  Whether you have a Google My Business account that needs to be updated or your company is creating a whole new profile, make sure you complete the following to maximize your Google business listing.
Complete and Accurate Information
The information on your Google My Business profile should be accurate about the products or services you offer, where you are located, and how users can get in touch with your company.  Choosing the right category is important for attracting traffic from relevant local searches and you should always update the information on your business listing whenever any changes are made.
Business Verification
In order to get your business verified through Google, you must enter a code that is given to you by Google.  The point of the verification process is to establish your physical address with Google so they can verify that your business is actually located at the address listed and include your location within the search and Google Maps.  There are several ways to get business verification from Google including by postcard and by phone.  Verification by postcard is the most common method as Google will mail a postcard to the physical address you have listed with a pin number that you must enter to get verified.  Phone verification is only available to certain businesses and with this type of verification, you will get you pin number over the phone instead of by mail.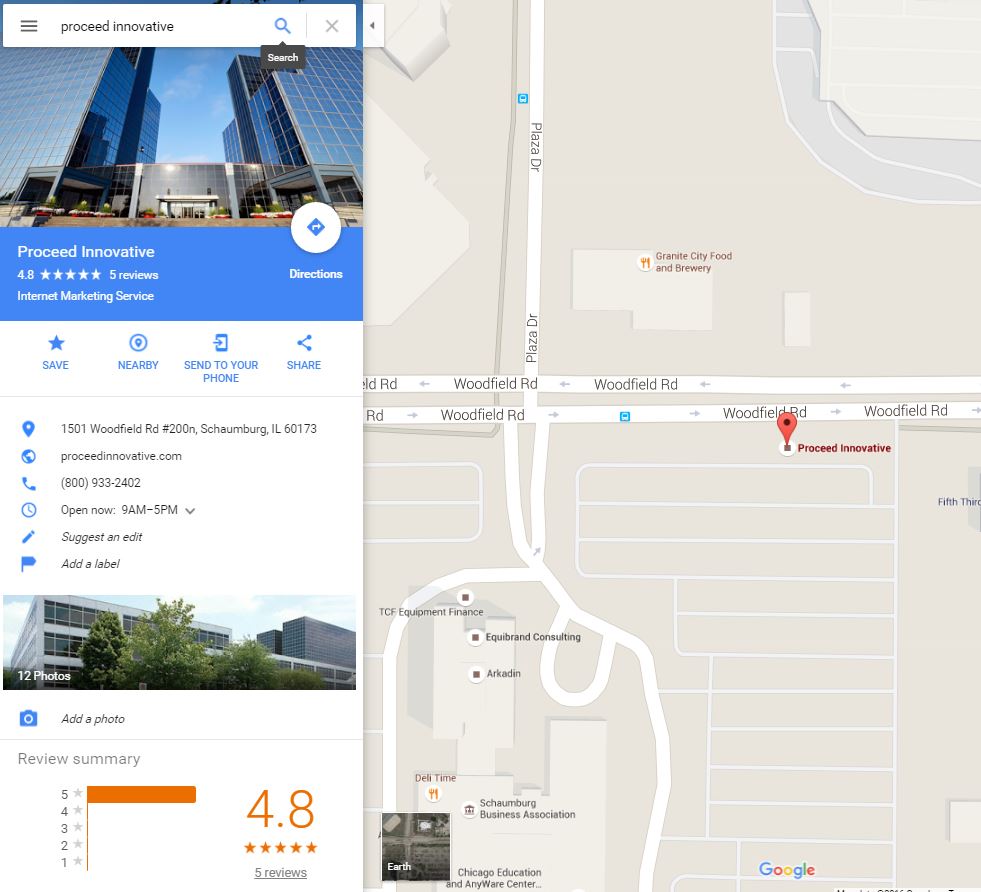 Business Hours
Because most local searches are done on mobile devices, chances are the users conducting these searches are out and about and ready to visit your location.  Therefore, the business hours listed must be accurate so users know exactly when they can visit your business and expect to find you open.
Review Management
Another major part of Google Local is the reviews as many users leave reviews and others may base their decisions on the reviews they find for your company.  It is important to manage and respond to reviews, both positive and negative, to show that any feedback from your customers is important to your company.  Positive reviews especially can help increase the visibility of your listing on Google My Business to help attract more local search traffic.
Photos
Like any other profile or social media account, adding photos is a great way to enhance its appeal.  For Google My Business, this gives you the opportunity to show pictures of your products, business, or staff so that users can see what you provide and what your company is about before visiting your location.  Updating the pictures will also make your profile seem more legitimate as business profiles with no photos at all appear as if they have been abandoned or poorly maintained.
Factors that Affect Ranking of your Google Business Listing
When maintaining your business listing on Google My Business, it is beneficial to know what factors Google uses to rank businesses in the local search results.  The three biggest factors include the following:
Relevance: This is a measure of how your Google listing matches up with related searches. This makes it very important to fill out your listing with complete and accurate information to attract the relevant local searches.
Distance: Search results in Google Local can be sorted by their distance from the location of the user doing the search. Make sure the address on your business listing is correct to attract the searches of those in your area.
Prominence: Prominence is a measure of the popularity of a business and those that are more prominent, such as major retail stores and restaurant chains, tend to rank higher in local searches. Google may also determine prominence from information about your business available in articles, reviews, directories, and other content across the internet that mentions your business.  Positive reviews and good search engine rankings for your website through solid SEO practices can help improve your local search rankings with Google as well.
Google's emphasis on local listings has made local SEO an extremely important aspect of a successful online marketing campaign, and maintaining and updating your business listing on Google My Business can help boost your rankings in local searches.  If you are still not sure how to maximize your Google business listing or improve your local search rankings, talk to our SEO professionals at Proceed Innovative.  We provide expert local SEO services to help boost your rankings and visibility for local searches in your area, call us at 800-933-2402.