What is SEO?
Search engine optimization (SEO) is a 65-billion-dollar industry that originated in the 1990's when the first search engines were created.  This industry is dedicated to helping a website reach its full potential in order to attract the most views and generate more sales leads or online orders.  This is done by optimizing its content so that the website can appear higher in search rankings.  Search engine optimization is vital to many businesses that want to create brand recognition and attract more customers.  In order to ensure that SEO brings you success, we have put together this seven step SEO guide to use and to grow your business with good SEO strategies.
1. Discover your Audience
Your SEO marketing strategy can be effective only if you know your audience well enough to appeal to them.  This is especially true for companies in niche markets that offer products or services that appeal to specific interests.  Many potential customers may be turned off by a business that does not "speak their language" which makes it important to research your audience and learn their wants, needs, and even vocabulary.
2. Find Optimal Keywords
Attracting new customers can be the most difficult part in growing your business.  There are many different ways to attract customers to your site, however, one of the most effective ways is to be listed as one of the top three results when your customer searches products and services related to your business.  Businesses that are ranked in the top three results get 33% more traffic than those who are listed at the bottom of the page.  Combining the right keywords for your business and high SEO listings is a winning strategy. Different search engines like Google, Bing, and Yahoo rank websites based on their own proprietary algorithms.  Targeting the right keywords is important. You can find these optimal keywords by using tools available such as Keyword Planner in Google Adwords that provide the number of average searches for specific keywords. Target keywords with higher monthly search numbers.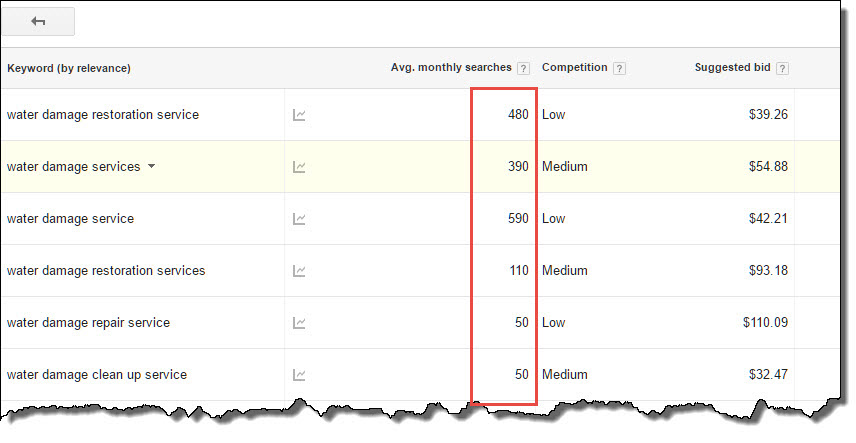 3. Test Keywords with PPC Campaign
Once you have put together a list of keywords and phrases, you can test their effectiveness and test your landing pages with a pay-per-click (PPC) campaign.  PPC campaigns consist of ads that appear in the Google search results and the paid area based on the keywords you are targeting.  Each keyword has a price per click and you pay each time a user clicks on your ad.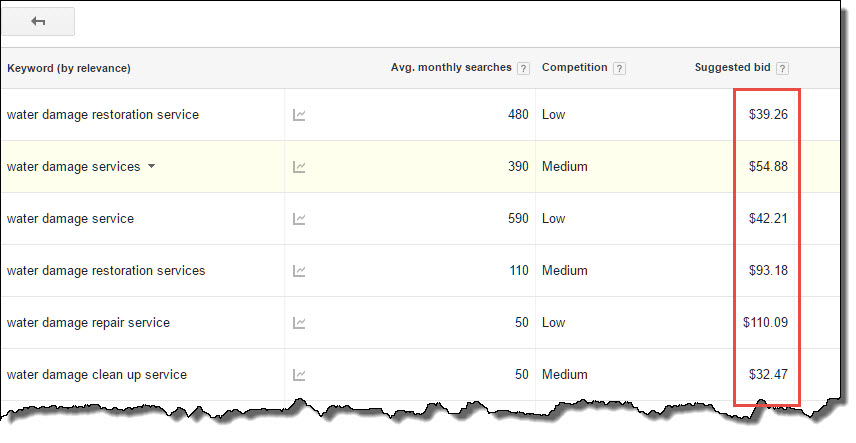 For more information please read our blog on PPC: Google Changes Placement of PPC Ads on Results Pages: What this Means for your Adwords Campaign
4. Take Mobile and Voice Search into Account
Last year the number of mobile searches surpassed the number of desktop searches. This means that more online searches are mobile and most of them are done by speaking a search query into a mobile device.  This has implications for keyword research as well as website design.  When people use voice search, they speak in phrases and use what are called long-tail keywords. Incorporating short-tail and long-tail keyword phrases will help increase your rankings in the search results.  As far as website design, it is very important to have a responsive website that can display properly on any mobile device.  Research has shown that most mobile users will leave a website that does not navigate or display properly on their device.
See also: Statistics Show Importance of Local and Mobile SEO
5. Make the Most of your Website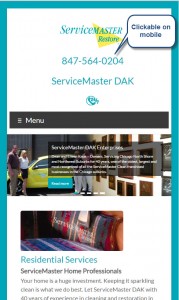 When using SEO, it is important that once the consumer clicks on your website link, your website is easy to maneuver and keeps the customer's interest long enough to turn that website visitor into a possible lead or a customer.  In order to do this, it is vital that your business has plenty of good content and unique descriptions to go with it.  Make sure that your website has your phone number and contact information on every page, so that it is easy and accessible for customers to contact you.  Consider adding an option for your website to be translated to another language if that could possibly hit your target market.
You can view more of our SEO success stories by reading our case studies.
6. Content Marketing
Effective content marketing provides your audience with valuable content to keep them engaged and a good way to regularly add content to your website and promote your business is with a company blog.  Be sure that your blog has multiple articles with current, relevant information.  Promote your blog as much as possible and make it easy to share on social media.  Implementing a content marketing strategy that includes content creation and promotion is an important part of your SEO.
See Also: Creating Good SEO Content for your Website
See Also: The Importance of Creating Effective Content for your Internet Marketing Strategy
7. Consistency is Important
SEO marketing does not produce immediate results and requires a consistent effort not only to achieve good search engine rankings, but also to maintain them.  You must pay attention to which SEO strategies are providing the best results and keep at it while adjusting or eliminating strategies that are not producing the desired results.  Review and analyze your traffic on a regular basis. Multiply the tactics that bring results and eliminate the ones that are poorly performing.  Use Google Analytics to evaluate your SEO (and all other digital marketing activities) on a regular basis.
See a short video on Google Analytics https://youtu.be/opwrGPKcfYw or contact us for more information.
See Also: Now that I Have Good Rankings, Can I Stop Doing SEO?
Successful digital marketing includes SEO and other strategies designed to bring traffic to your website and increase your company's brand awareness.  Because good SEO strategies require a coordinated effort by a small team implement, many companies may not have the resources to effectively handle their own SEO marketing.  If your company needs professional assistance with any aspect of SEO marketing including web design, site optimization, PPC management, or lead generation, contact our digital marketing experts of Proceed Innovative.  We work with each of our clients to create an SEO strategy that will help achieve their unique marketing goals.
We can also provide free competitor and website analysis to help you evaluate how your website ranks in comparison to your main competitors.