If content is king in the world of internet marketing, then video content is surely seizing the throne.  Ever since video streaming became the norm, more people, companies, and associations have been watching and posting videos each year.  Approximately 61 percent of businesses in 2016 engaged in video marketing according to statistics from Wyzowl and as much as 66 percent of those businesses started incorporating video marketing into their overall marketing strategy in just the past year.  In fact, Cisco predicts that 69 percent of online consumer traffic will be for videos in 2017.  Clearly, video marketing is a growing trend and with users spending one-third of their total time online watching videos, it is important to have a solid video marketing strategy.
All companies must ask themselves the same question when venturing into new forms of marketing: is it worth it?  Making a video is not exactly easy and you may have to pay a video production company to make a quality video.  However, statistics have shown that video content drastically increases online conversion rates and trust in your brand among consumers.  So yes, video marketing is worth the cost.  The following are 7 major benefits of video marketing.
Marketing Videos Increase Conversion Rates
When it comes to producing conversions, marketing videos yield fast, impressive results.  Statistics show that a landing page with a video about the product or service offered can experience an 80 percent increase in conversions.  Up to 90 percent of users claim that these videos help them make a buying decision and about 74 percent of users who watch a video on a product or service will go through with the purchase.  This should come as no surprise as videos are very appealing to our senses and they are also a great way to explain or demonstrate a product or service.
Video Marketing Has Good ROI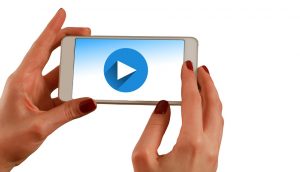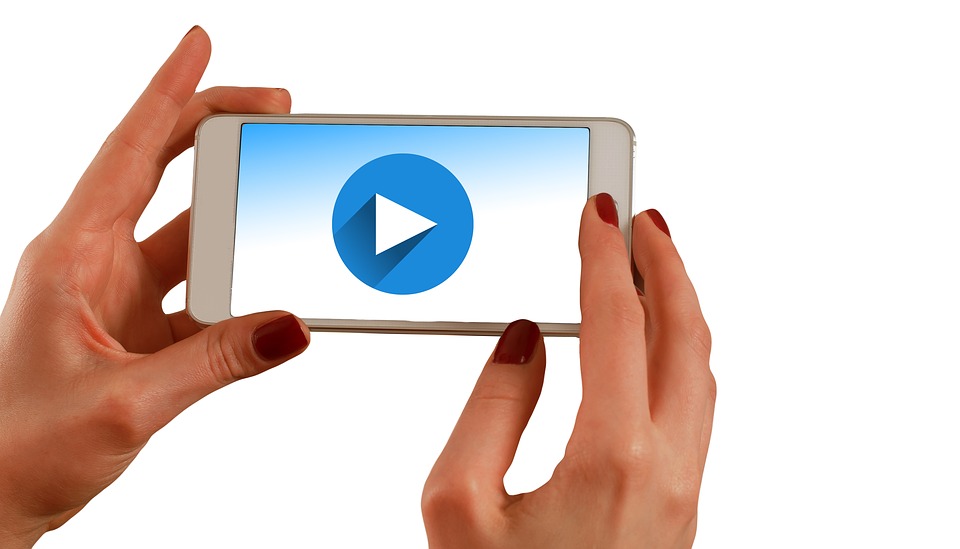 Creating a high-quality marketing video may require hiring a professional video production company, but the huge increase in conversion rates gives video production a good ROI.  The technology available including smartphones and video editing software is also making it easier to produce decent videos without the help of a video production company which will have an even higher ROI.  The good news about videos that explain a product or service is that consumers value a clear explanation over the video quality production.
Video Advertising Improves Brand Trust and Awareness
For years, companies built brand awareness using TV commercials.  Online video ads are just an extension of this and still a great way to develop brand awareness.  The ultimate goal though is to build trust among your target audience to get repeat customers or clients.  Creating videos that provide consumers with useful or interesting information is a great way to build trust and establish your company as an authority in the industry.  If a consumer finds your video interesting or entertaining, their intent to purchase will increase by 97 percent and their awareness of your brand will increase by 139 percent.  Marketing videos also improve trust by giving consumers confidence that they can buy from your company online without worrying about getting cheated.
Videos Improve Search Engine Optimization (SEO)
It is no secret that Google, which owns YouTube, favors video content in the rankings.  According to Moovly, websites with good videos embedded into the landing pages are 53 times more likely to appear on the first page of Google search results.  Posting your video to YouTube is the most effective for SEO purposes because it is owned by Google.  Make sure you create optimized titles and descriptions and include links back to your products and service pages so that users who are interested can take the next step in the buying process.
Mobile Users Love Videos
Video consumption on mobile devices has increased exponentially each year for the last several years.  Between 2012 and 2014, mobile video consumption saw a 400 percent increase while YouTube continues to see a 100 percent rise in mobile video consumption each year.  As more people use smartphones and mobile devices to watch videos literally anywhere, the potential audience continues to grow.  Not only are mobile users watching more videos on their devices, but they are also much more likely than users watching TV or using a desktop computer to feel some sort of connection with the brand.  It is important for any videos that you create to display and stream properly on mobile devices.
Videos are Easy to Consume
Everyone is guilty of leaving a blog, article, or service or products page if the text is too long.  People do not have time to read in-depth descriptions of products and services and they would rather see a demonstration of the product.  Videos give you the opportunity to fully explain and demonstrate your product or service in a way that is more informative and easier to consume than long text descriptions.  Remember to be creative with your video and find an entertaining way to convey your message or information in a way that resonates with your audience.
Videos are Great for Social Media
People love sharing fun and interesting content on social media and videos are among the most shared form of media.  These days, any video that enough people find entertaining can go viral through social media sharing.  Many social media platforms have even added new features for posting videos including Facebook Live, Periscope on Twitter, Snapchat stories, and more.  You must remember that users tend to share videos that appeal to them emotionally, especially if it is funny or uniquely entertaining.  A video that appeals to the emotions of your audience may not lead directly to a sale, but it will improve brand awareness and traffic to your website.
Bonus Video Marketing Statistics
Hyperfine Media put together a comprehensive infographic that contains a variety of video marketing statistics.  The following are some of the highlights of the infographic:
Marketing emails that contain a video experience a 200-300 percent click-through rate increase.
On average, a user watches about 32 videos online per month.
92 percent of mobile users share videos.
After the first minute, 5 percent of users stop watching and after the second minute, 60 percent of users stop watching.
Video ads have the highest click-through rate of any digital ad format at 1.84 percent.
Approximately 80 percent of users will leave a video if it takes too long to load.
Incorporating video content into your overall marketing plan will help engage a wider audience which will improve your conversion rate and ROI, increase brand trust and awareness, improve your search engine rankings, and provide mobile and desktop users with great, sharable content.  While it is possible to create marketing videos with just a smartphone and simple video editing software, you can create high quality videos with the help of a video production company.  Motionpost provides video production services that include directing, video editing, audio recording, and motion graphics to help companies create all types of marketing videos to promote products, services, or events.  Visit their website to view examples of their work or to contact them about starting your own project.
If you are not getting the most out of your website and would like to improve your internet marketing efforts, give Proceed Innovative a call at (800) 933-2402 to talk to our SEO professionals.