At Proceed Innovative, we have always taken pride in our work and the success of our clients.  Our talented staff is committed to staying up to date with the latest trends in the digital marketing industry to provide effective solutions that help our clients achieve their marketing goals.  Jasmine Panayotov, Managing Partner at Proceed Innovative, exemplifies the traits that have helped make our company successful.

Insights Success Magazine recently included Jasmine on their list of The 30 Most Inspirational Leaders in Business which recognizes business leaders that take an innovative approach to managing their business and their team.  The April 2017 issue features this list as well as a write up that covers Jasmine's personal and professional life and the philosophy of her approach to our business.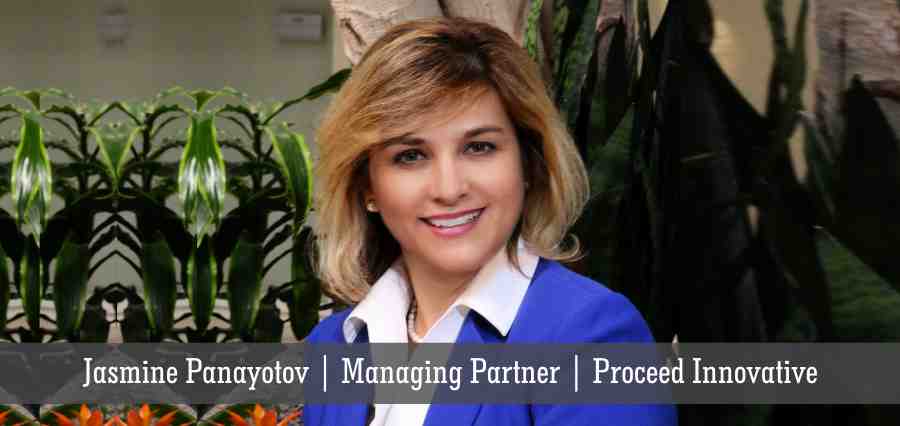 Childhood and Early Success
Jasmine's story begins in Bulgaria where she was born and raised by well-educated parents that worked for the government.  Her parents always stressed the importance of a good education because that is what allowed them to make a good enough living to support their family.  This is one lesson that has always stuck with Jasmine and it has carried over into her professional life as she continues to pursue growth and learning.
Jasmine graduated with a degree in computer science and began work as a web developer.  She became more interested in entrepreneurship as her desire to control her own work grew.  Jasmine soon encountered an opportunity of a life time when the owner of her marketing agency was set to retire.  Instead of looking for another job or waiting for the next owner, Jasmine made an offer to buy the agency which was soon renamed Proceed Innovative.
Growth and Success of Proceed Innovative
Proceed Innovative is a full service digital marketing agency that strives to help our clients achieve their internet marketing goals with proven SEO strategies and results-oriented web design.  We are truly invested in our clients' success and we also want to help them understand how to measure the success of their campaign.  In short, we work to establish a true partnership with each of our clients.  This philosophy starts with Jasmine who has always been inspired by the success of our clients.  According to Jasmine, "The best part of our weekly production meetings is, sharing clients' successful stories and monthly sales revenue numbers that are direct results of our work and what our clients share with us."
Another important trait of Jasmine as a business leader is the care she shows for her team and her encouragement to help them grow and be passionate about their work.  Jasmine believes that it is important to truly care about her team because she knows that her team will work hard for her if they know that she is working hard for them.  She also understands that employees who enjoy their work and are passionate about their success produce better results.  When asked what suggestions Jasmine has for new business leaders, she replied, "Listen to your team.  Don't try to please everyone because you can't.  Identify the values of your organization and work with people who truly support them."
If you believe that your business is losing out on potential revenue because of an underperforming website or poor online presence, contact Proceed Innovative at (800) 933-2402 to learn more about how we can help with our SEO marketing and web design services.
Read the full write up from Insights Success; Jasmine Panayotov: Has the Zeal to Change the Current Norm in the Industry.