Free Internet Marketing Seminar: The Changing Face of SEO

Are you overwhelmed trying to manage the search engine optimization for your company's website?
Are you unsure of the latest changes in Google search and how they can affect your internet marketing?
Proceed Innovative is teaming up with Northwoods Software to provide a free seminar on the current state of SEO (search engine optimization) titled "The Changing Face of SEO."  This seminar will take place on Wednesday September 23, 2015 from 11:30 am to 1:00 pm at the Schaumburg Corporate Center in Schaumburg, IL.
Search engine optimization (SEO) has always been at the center of internet marketing but with each update from Google, the most effective search engine marketing (SEM) strategies change.  It is important for businesses that manage their internet marketing campaign to be aware of these changes when they occur and know how to adjust their SEM strategies to get better results.  The Changing Face of SEO seminar discusses the changes and new trends in digital marketing that were brought about with Google's last updates as well as how businesses can adjust their current SEO strategies or plan and implement new SEO strategies to achieve their online marketing goals.
The Changing Face of SEO Seminar will cover:
SEO baseline analysis goals
Optimizing your website for better search engine rankings
The effect of Google algorithm updates on your website rankings
Successful SEO marketing case studies
The importance of keywords, social media, and content marketing for SEO
Q & A session
Sign Up For This Seminar is Closed.
Sponsored by: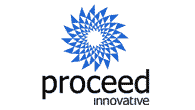 Who Should Attend: Anyone who is in charge of the website, marketing, or social media for their company could benefit from The Changing Face of SEO.
When: Wednesday September 23, 2015
Schedule: 11:30 am – 12:00 pm: Registration and Lunch
12:00 pm – 1:00 pm: Seminar
Where: Schaumburg Corporate Center, Conference Room A
1501 East Woodfield Rd
Schaumburg, IL 60173
Presenter: Amanda Koehler – Digital Marketing Specialist at Northwoods Software.